Other resources:
Explore RI's Greenways and Blueways: Tricentennial Park





Number of original photos on this page : 60
All photos in this website are original and copyrighted.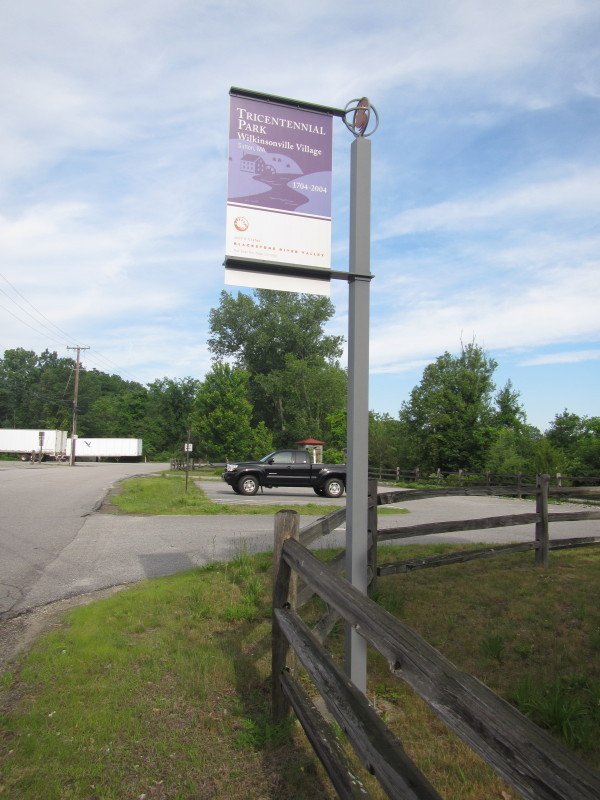 At Tricentennial Park on Blackstone Street in Sutton MA.
Trip date is June 2017.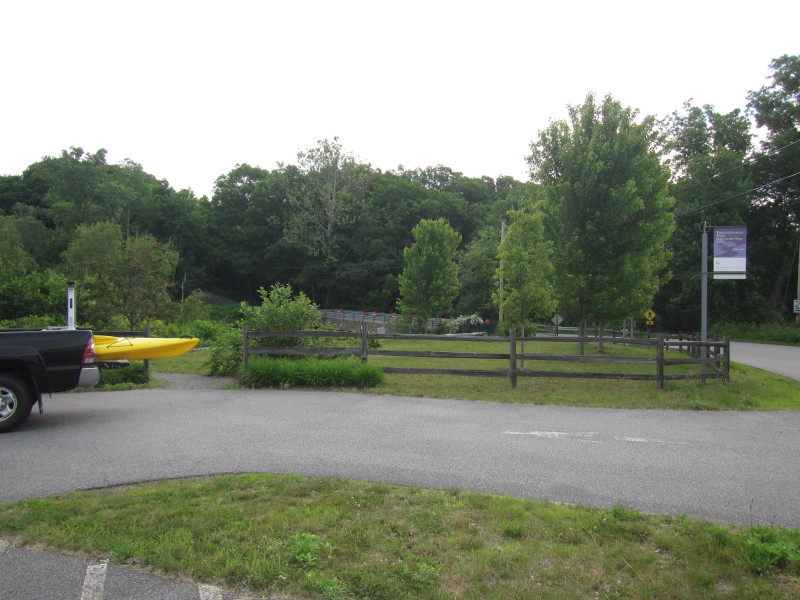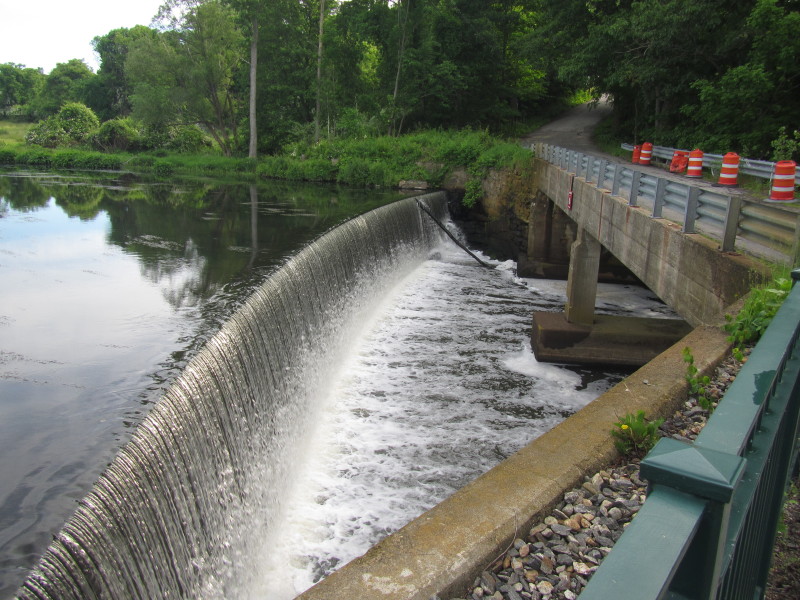 The Singing Dam on the Blackstone River on Blackstone Street in Sutton MA.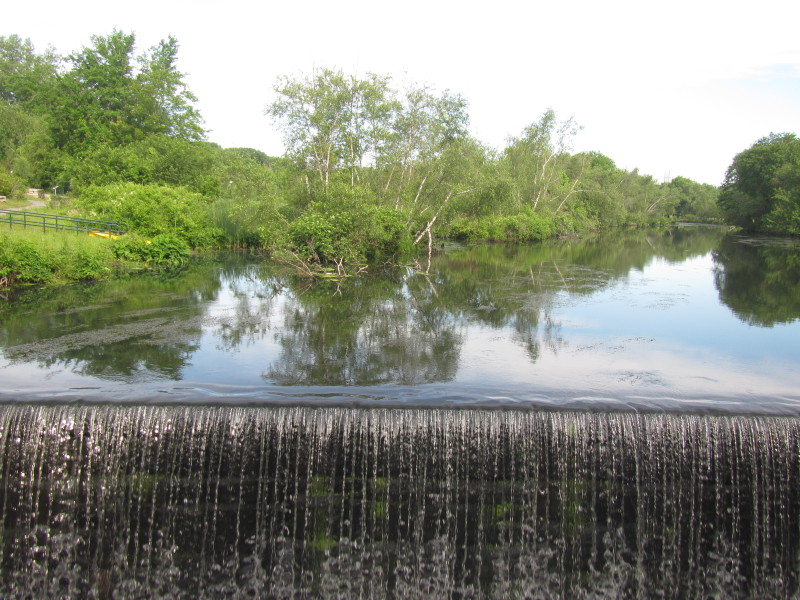 The put in at the left of picture (with handrails) is hairy close to the dam.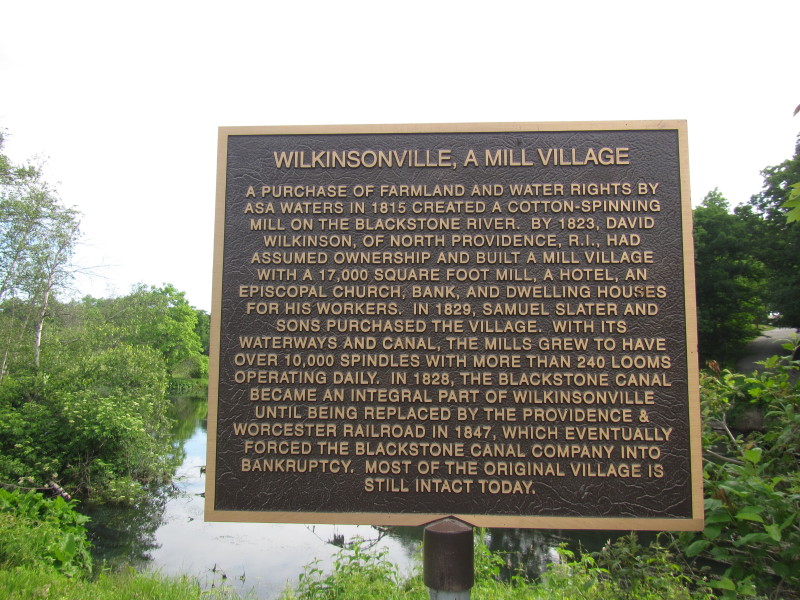 Information plaque on Tricentennial Park reads: Wilkinsonville, A Mill Village
A purchase of farmland and water rights by ASA Waters in 1815 created a cotton-spinning mill on the Blackstone River. By 1823, David Wilkinson, of North Providence, R.I.m had assumed ownership and built a mill village with a 17,000 square foot mill, a hotel, an Episcopal Church, bank, and dwelling houses for his workers. In 1829, Samuel Slater and sons purchased the village. With its waterways and canal, the mills grew to have over 10,000 spindles with more than 240 looms operating daily. In 1828, the Blackstone Canal became an integral part of wilkinsonville until being replaced by the Providence & Worcester Railroad in 1847, which eventually forced the Blackstone Canal company into bankcruptcy. Most of the original village is still intact today.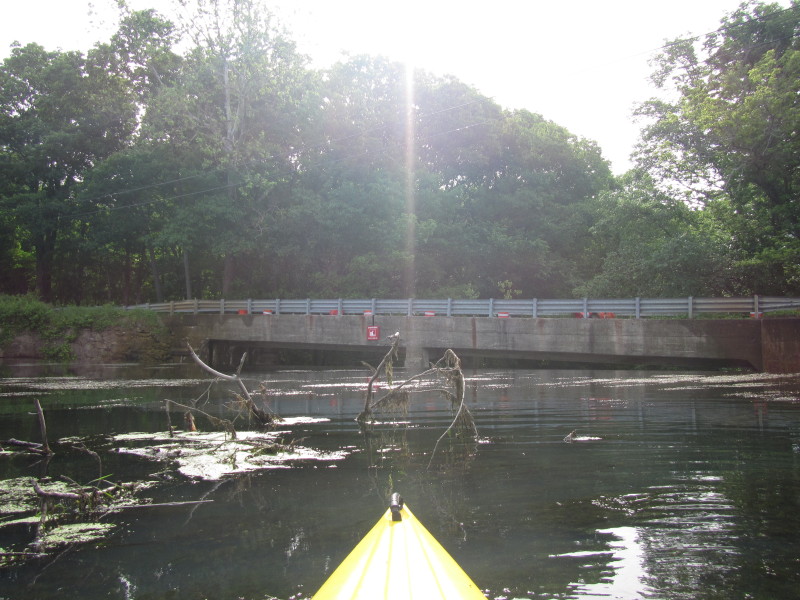 Just launched on the Blackstone River at the Tricentennial Park in Sutton MA.
I am staring at the top of the Singing Dam . . . need to paddle around these branches quick!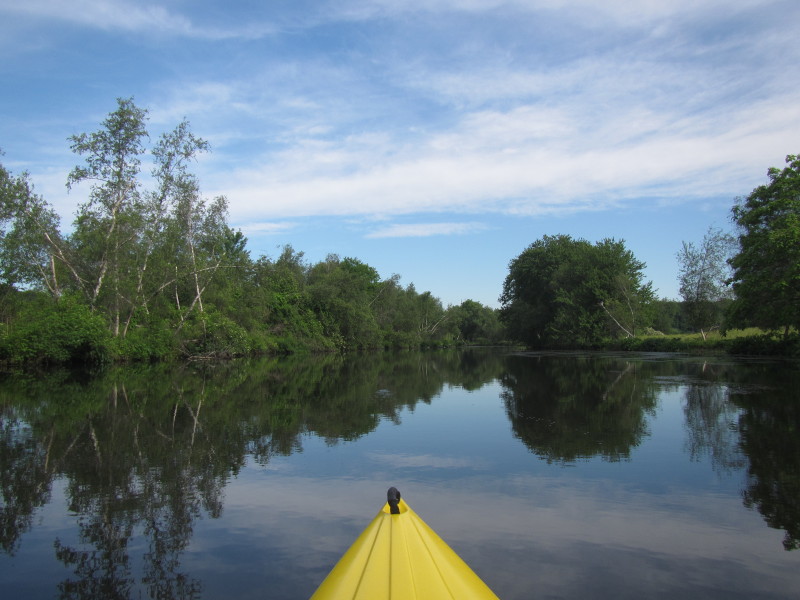 Now facing upriver on the Blackstone.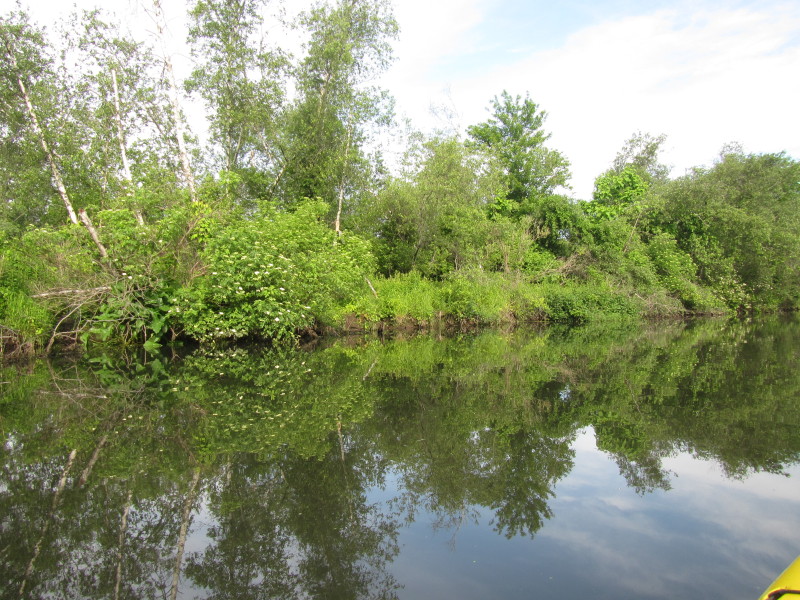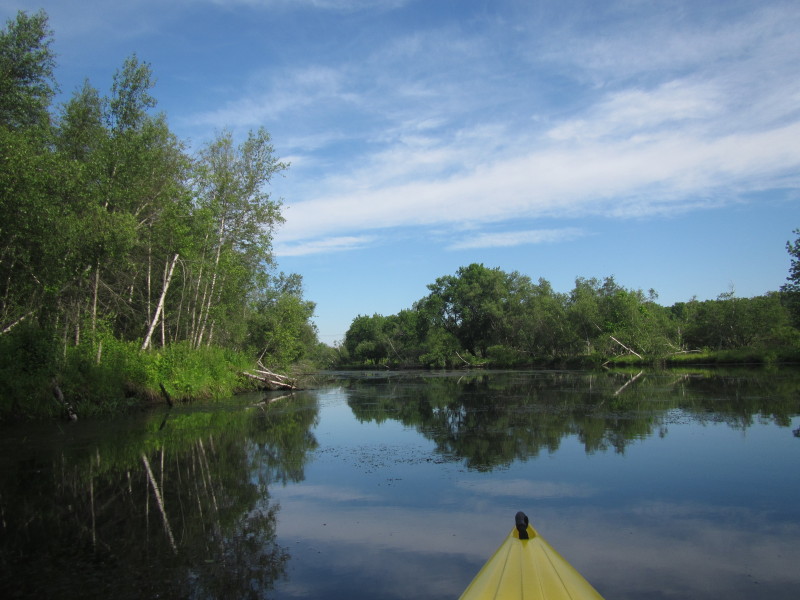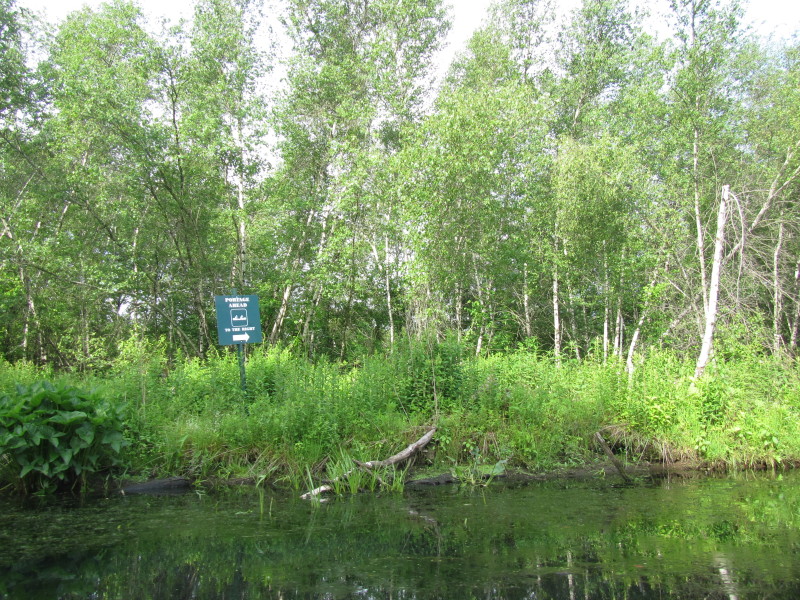 This sign is kinda wrong. The arrow should be pointing to the left (where I came from).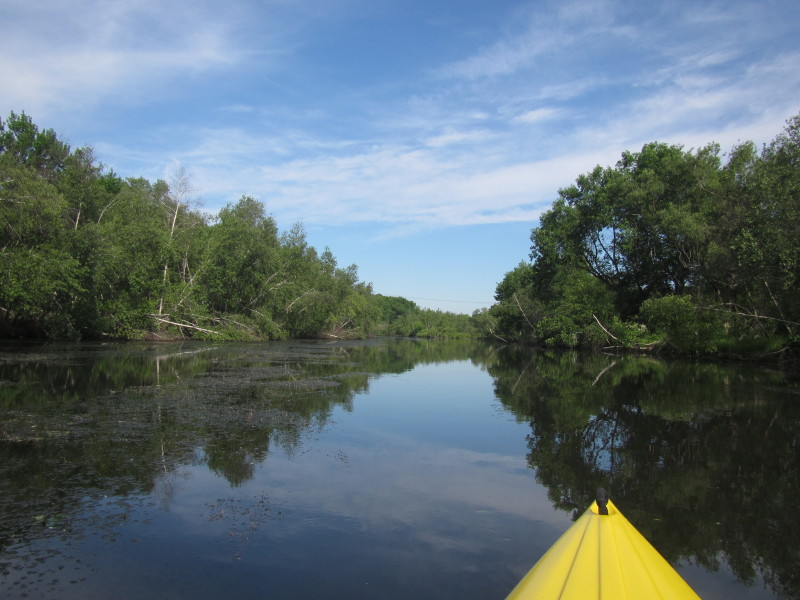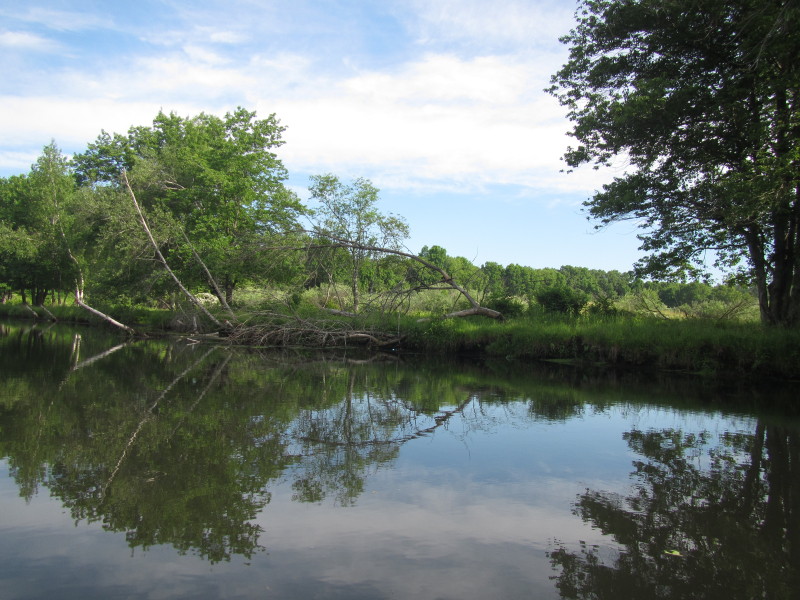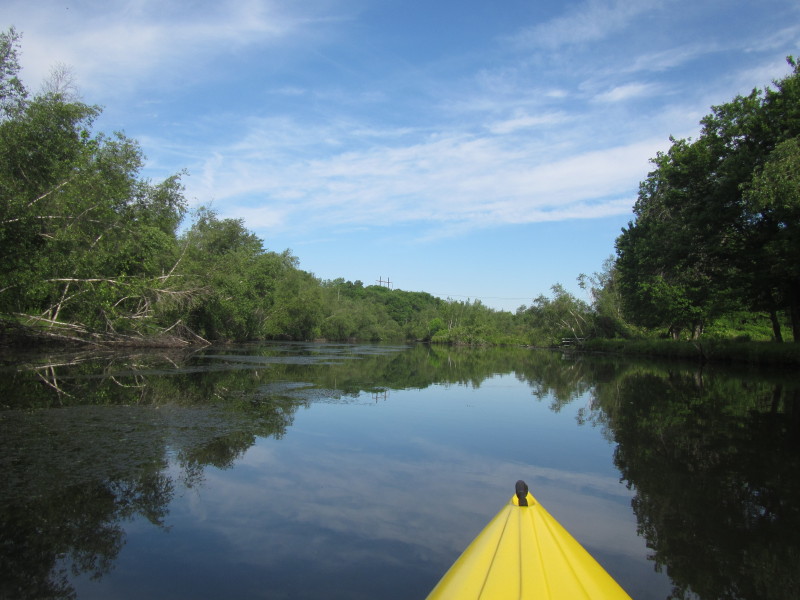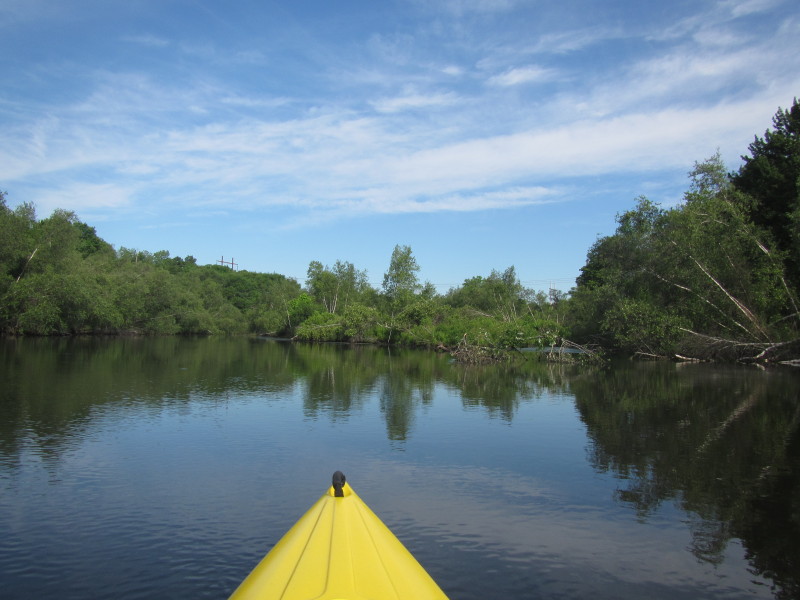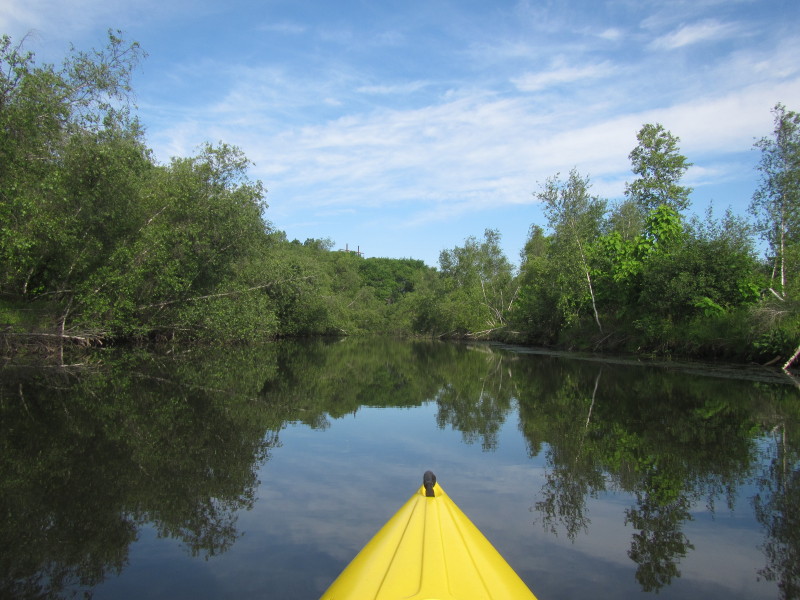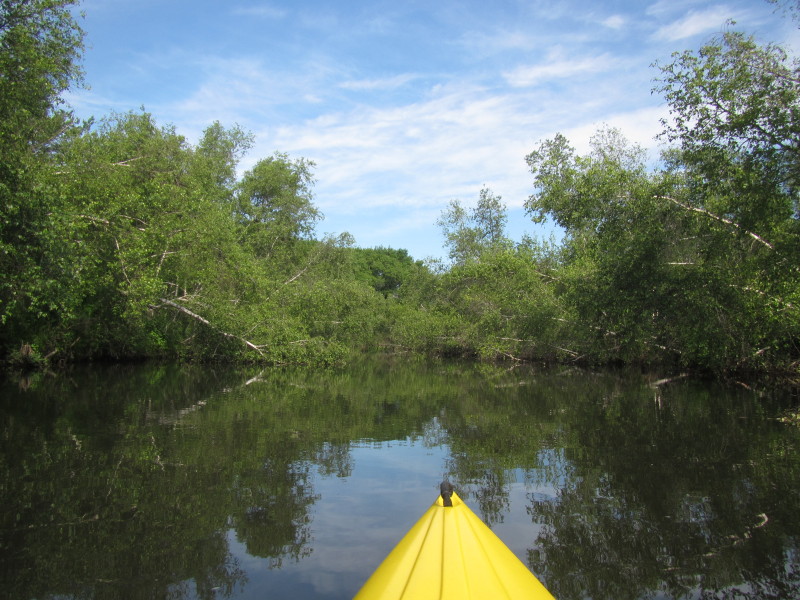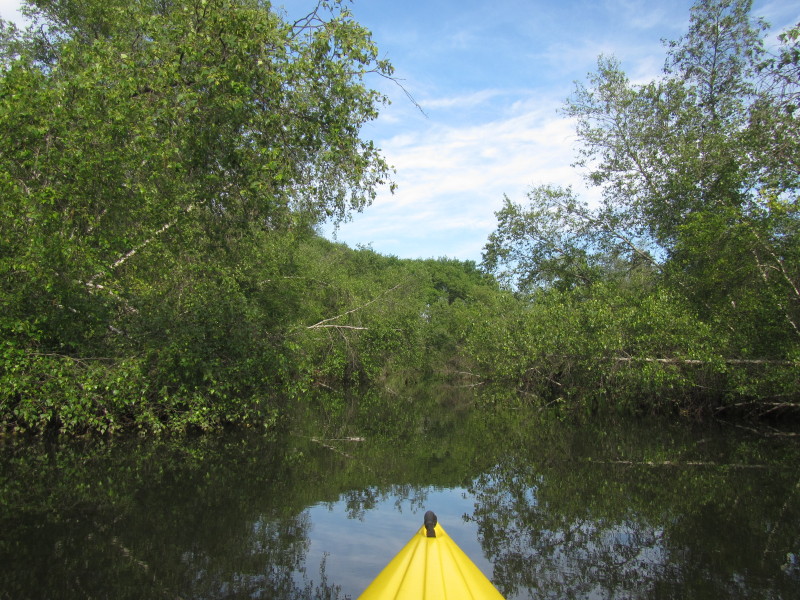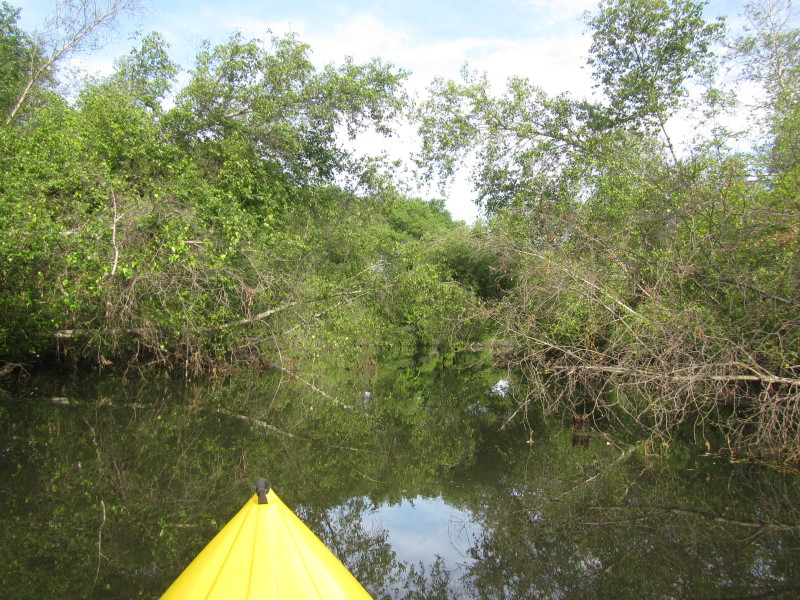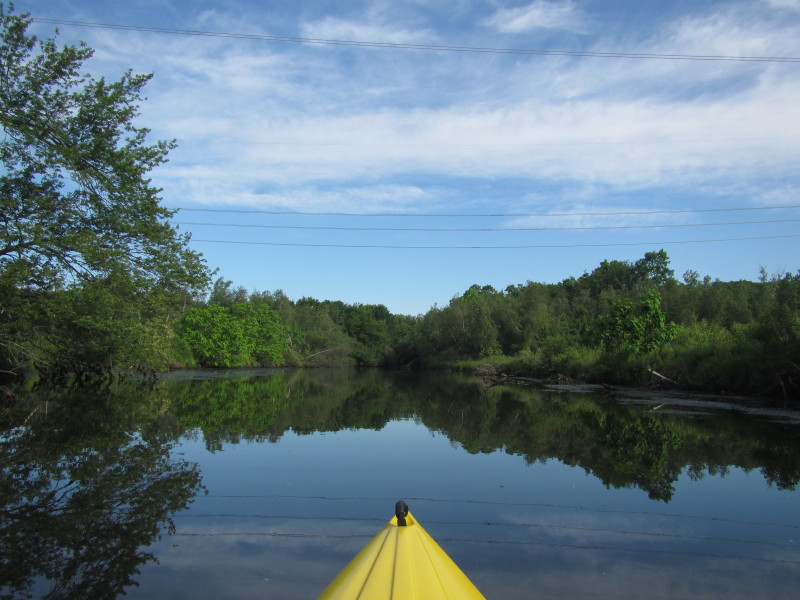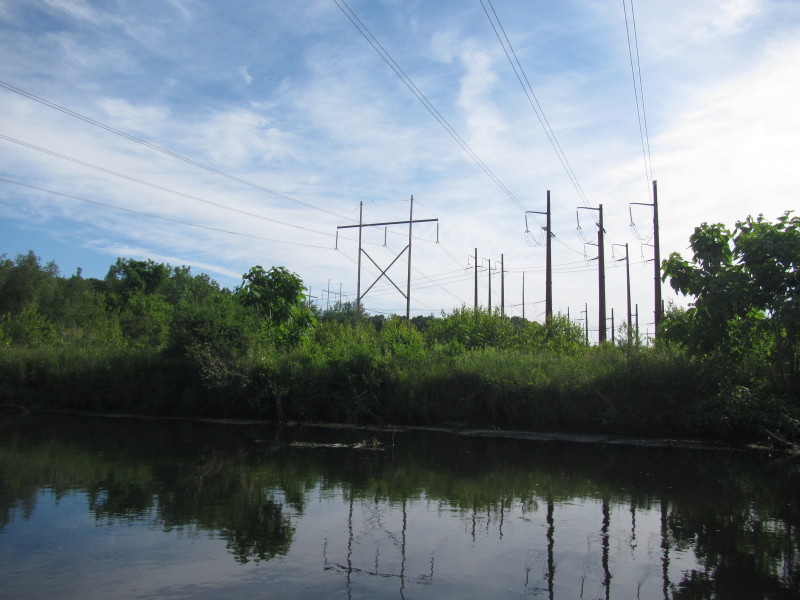 Power lines over the Blackstone River.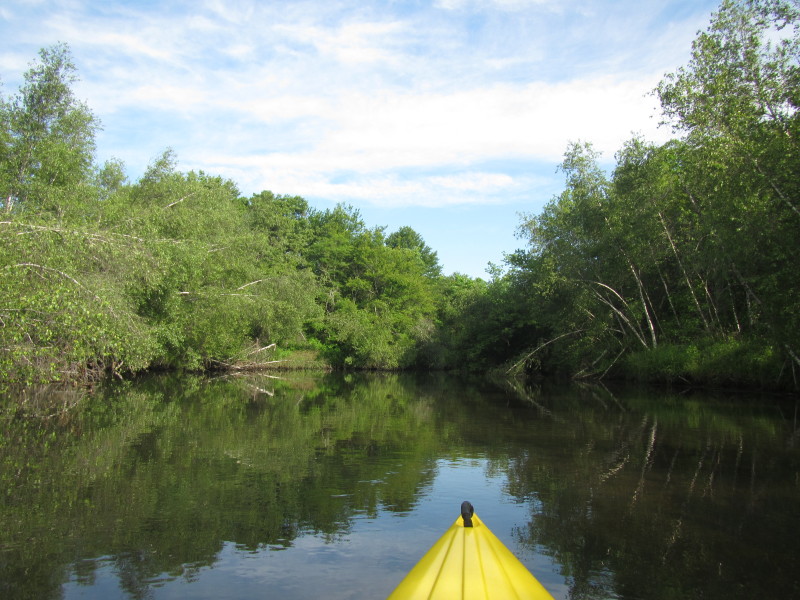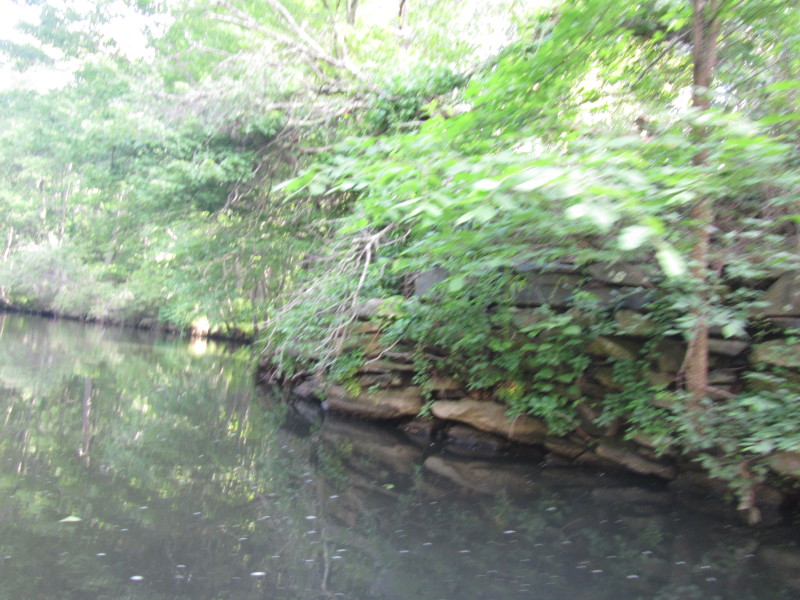 A bridge gone by . . .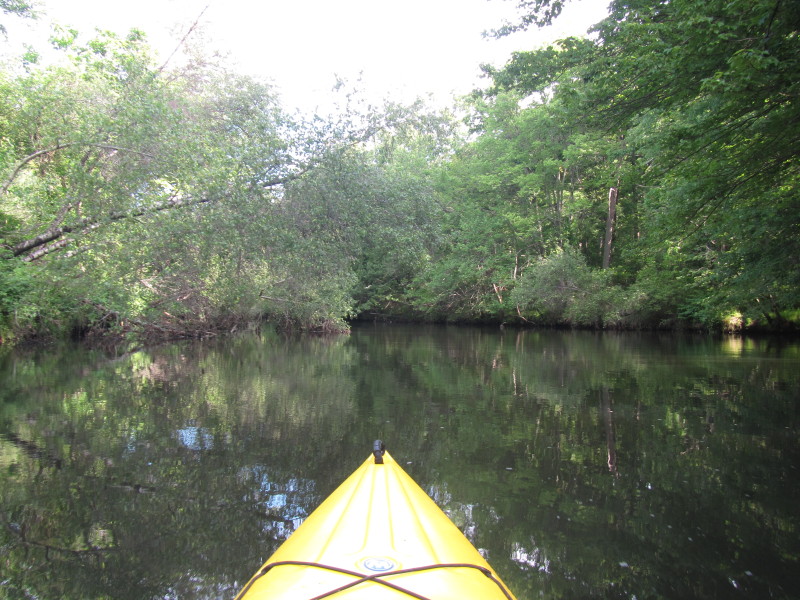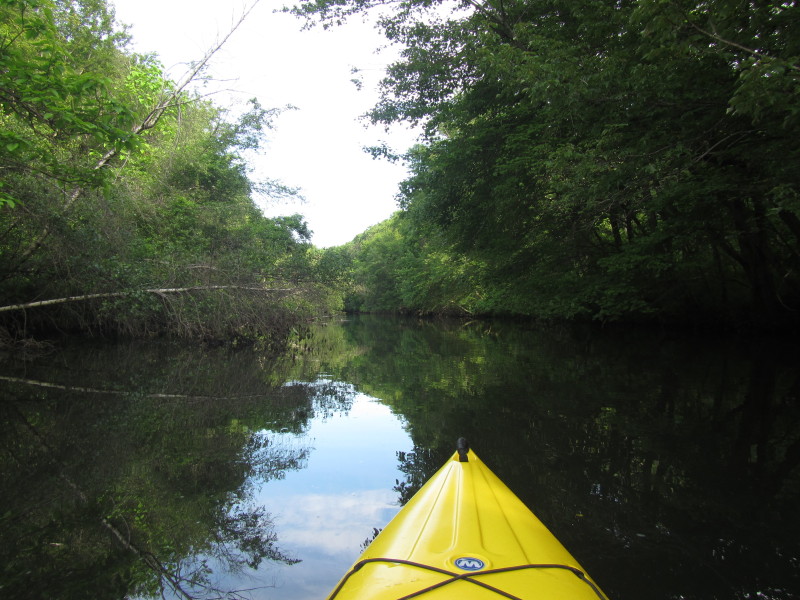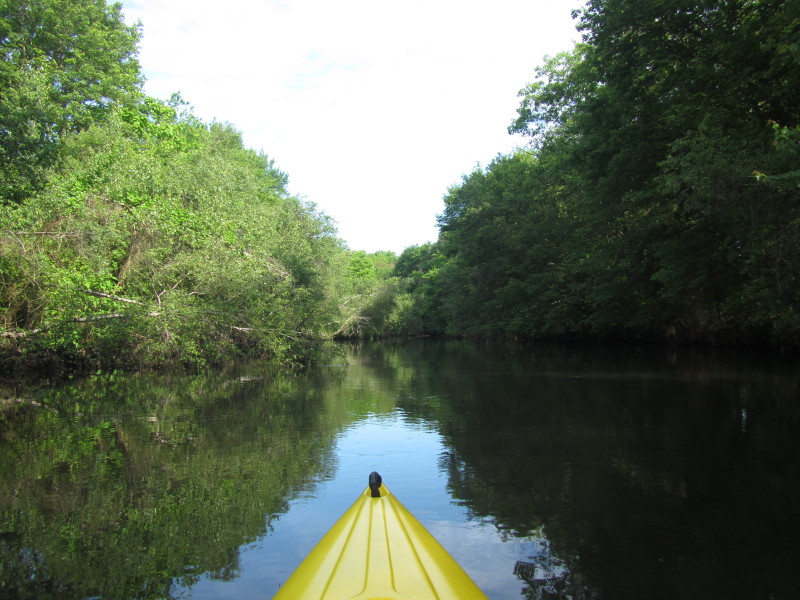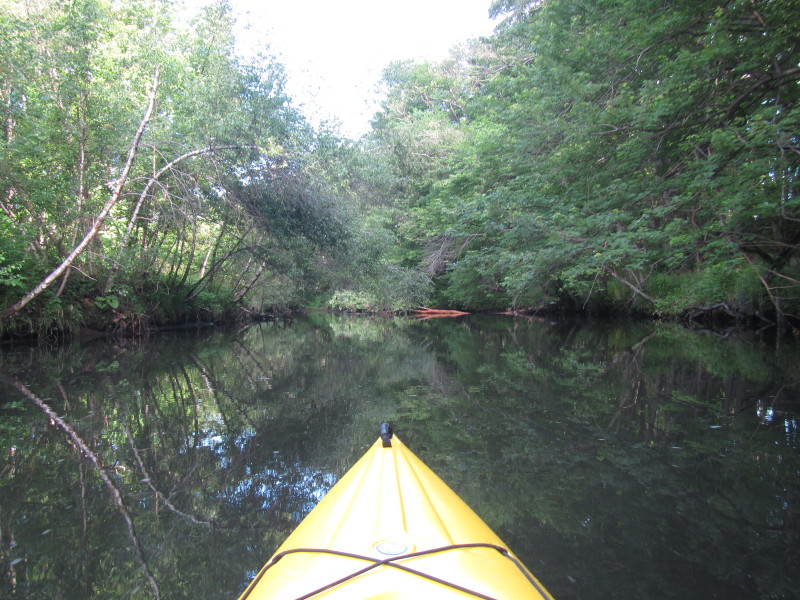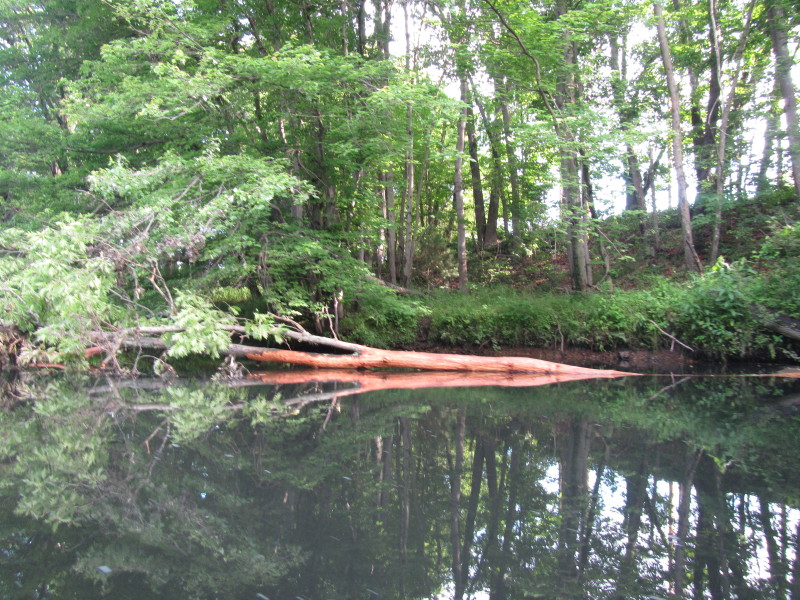 The beavers will not let this tree's bark go wasted.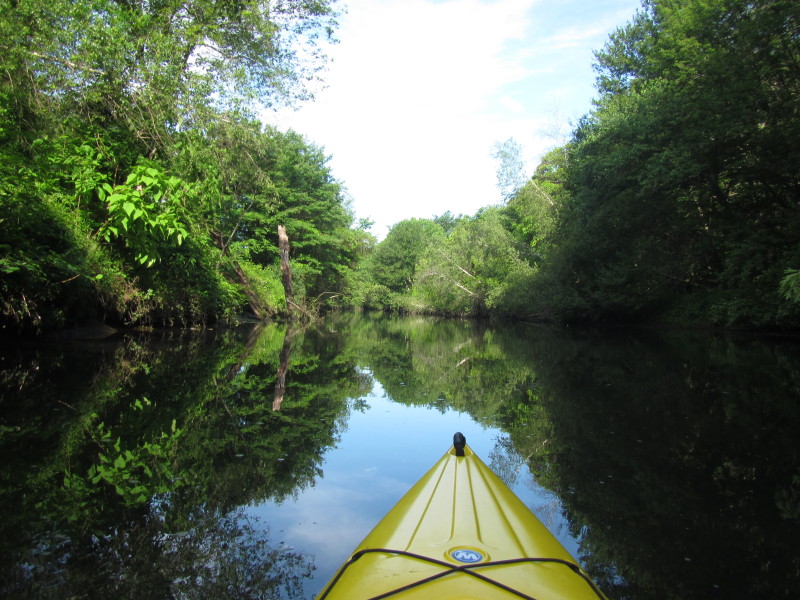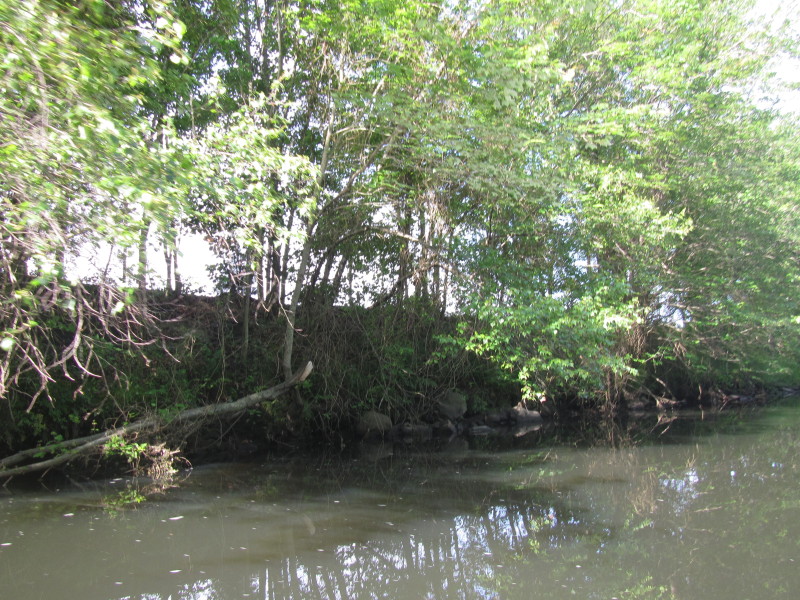 Chicken-wire fence on the left bank (fence not easily seen in photo).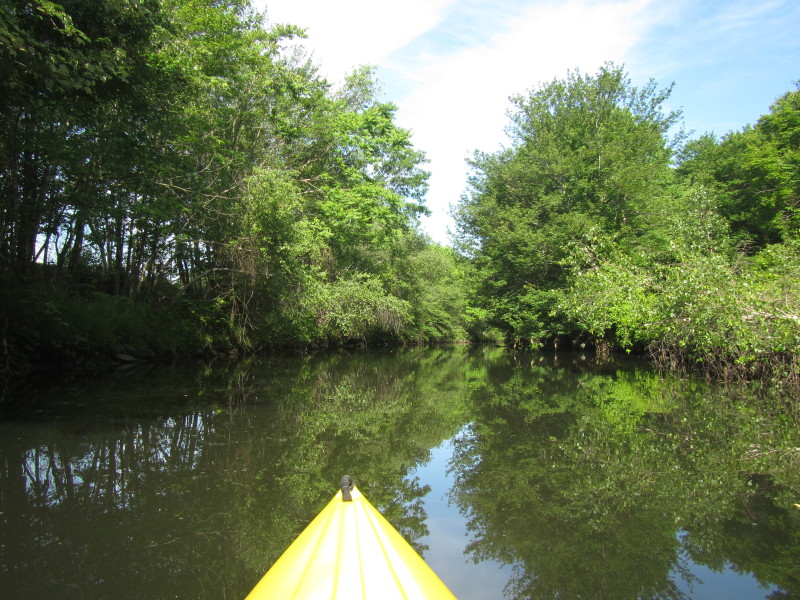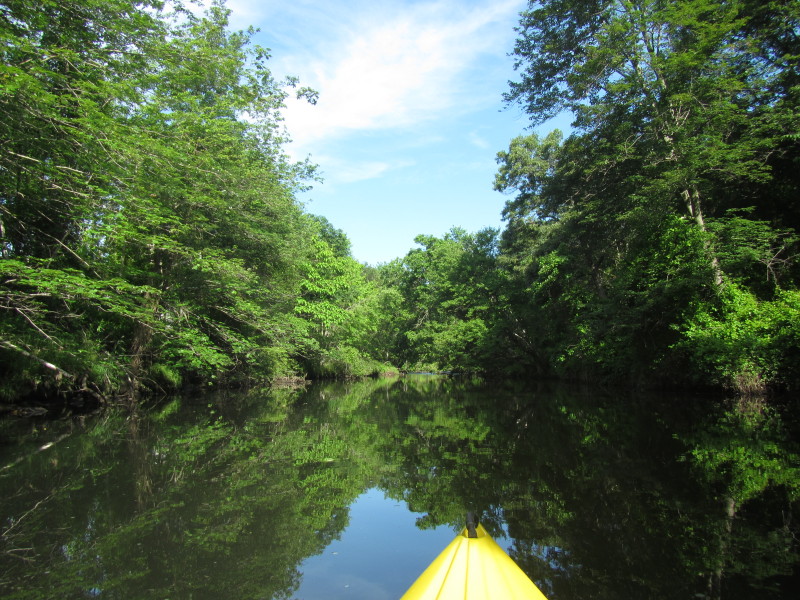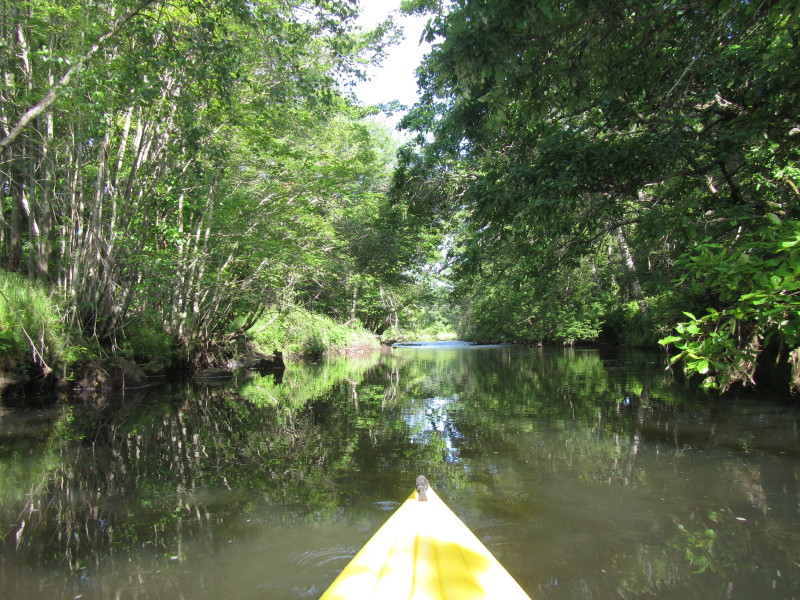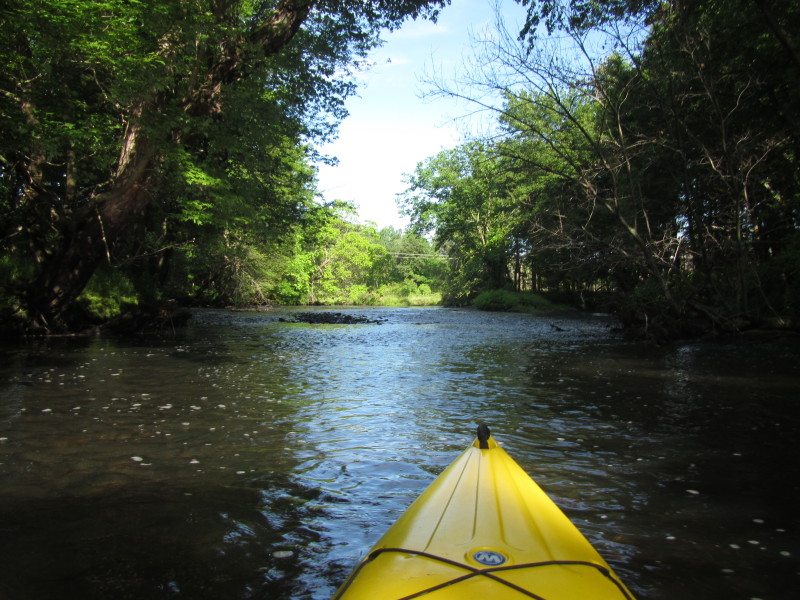 Just before the next set of power lines is this unrunnable rapids.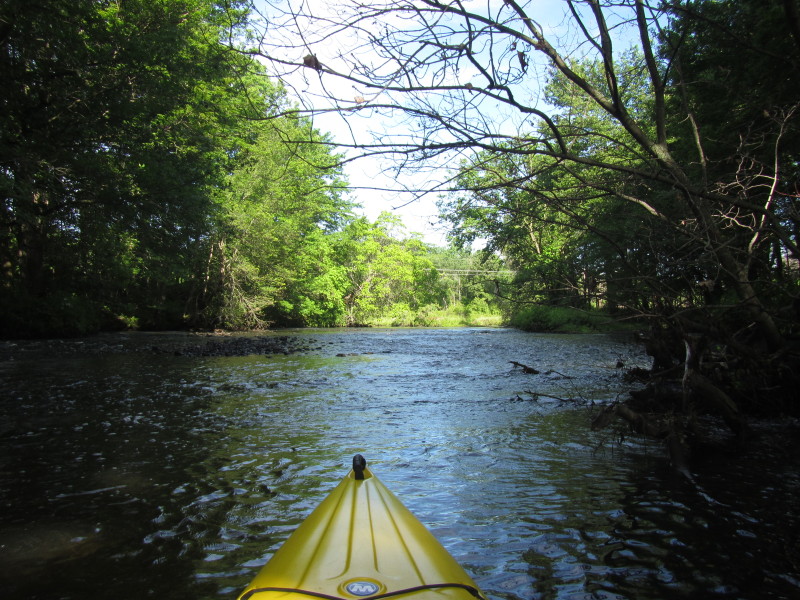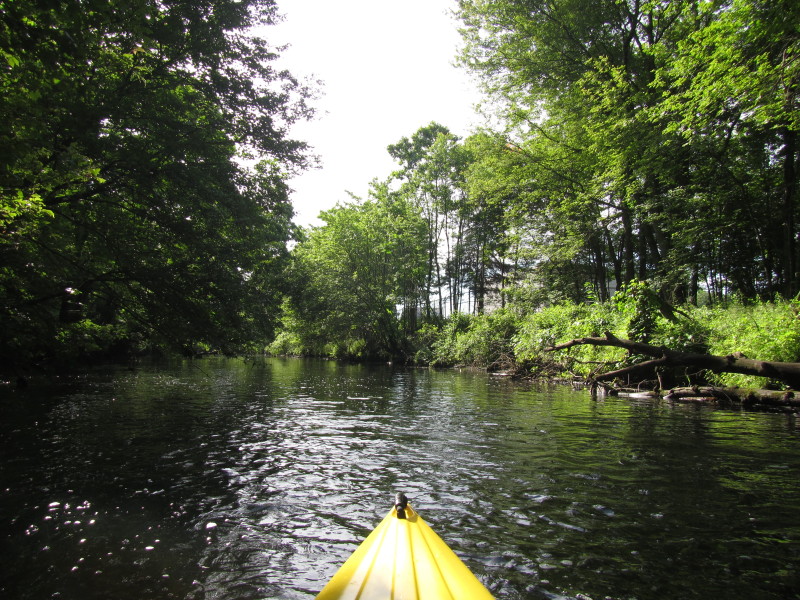 Just turned around and now paddling back with the river flow.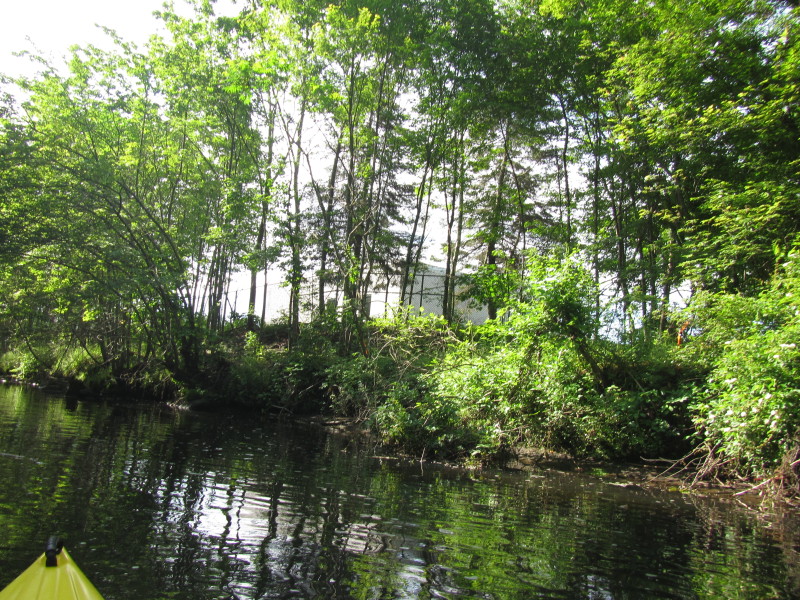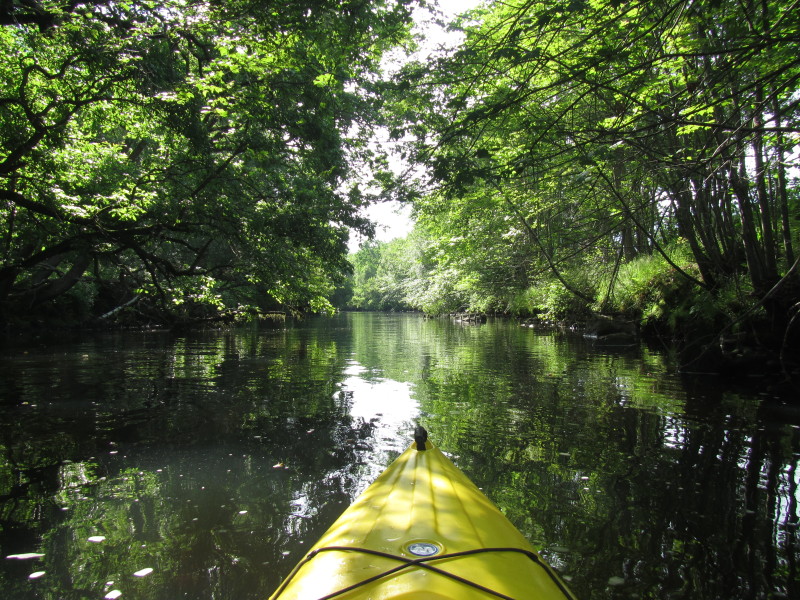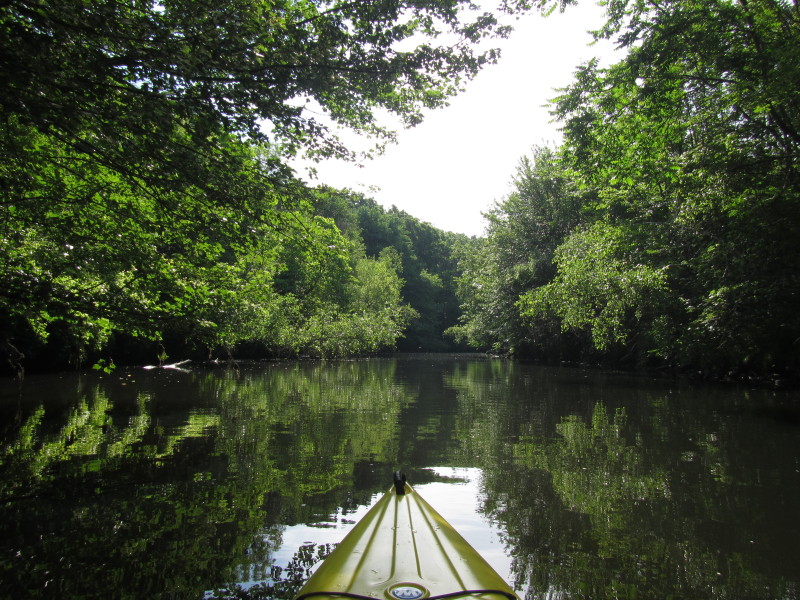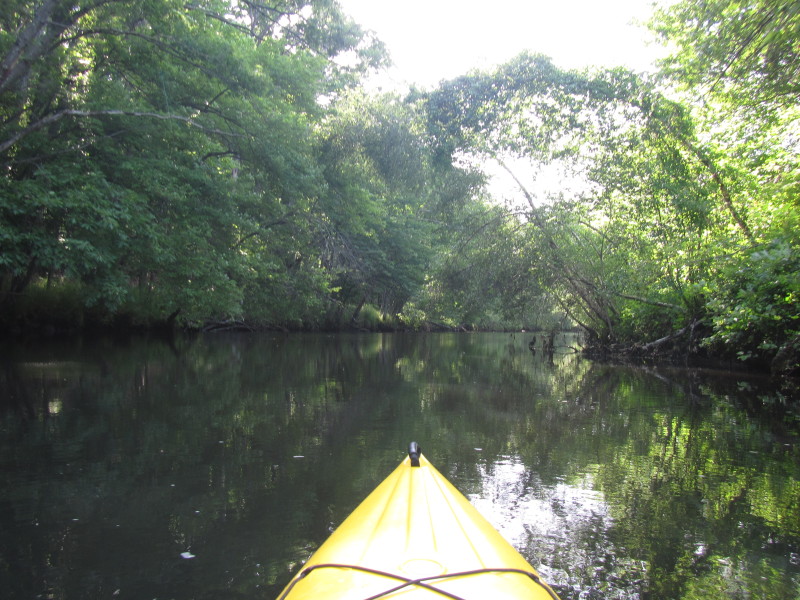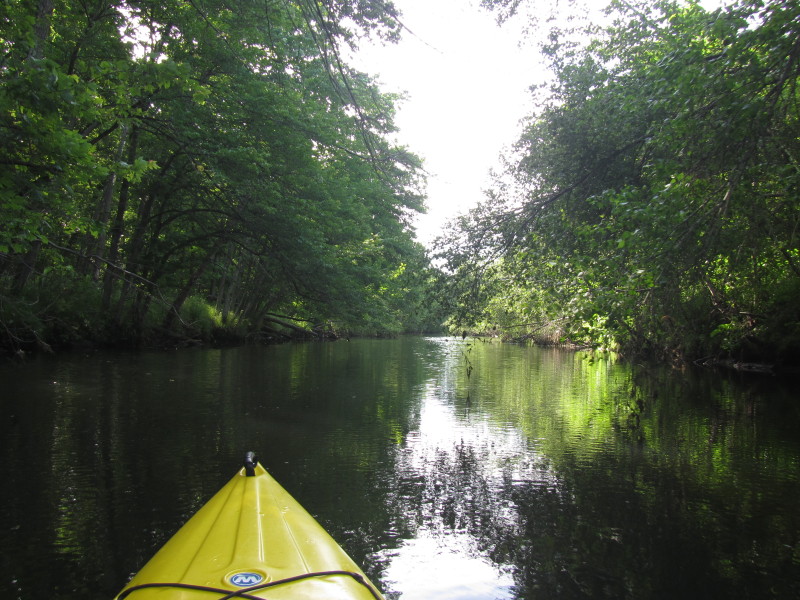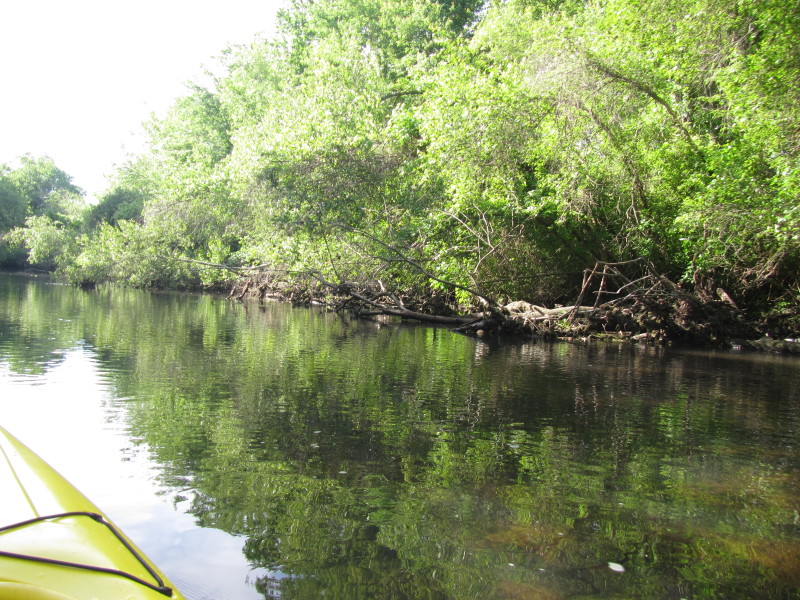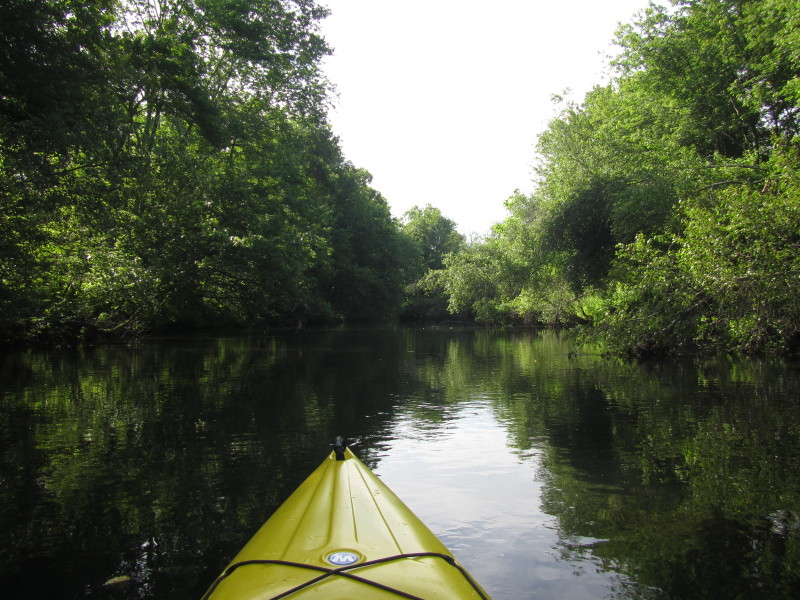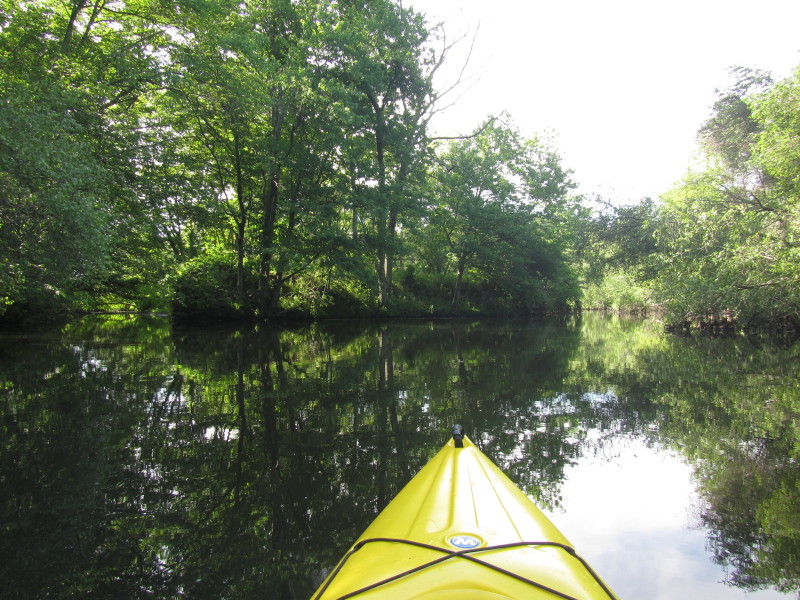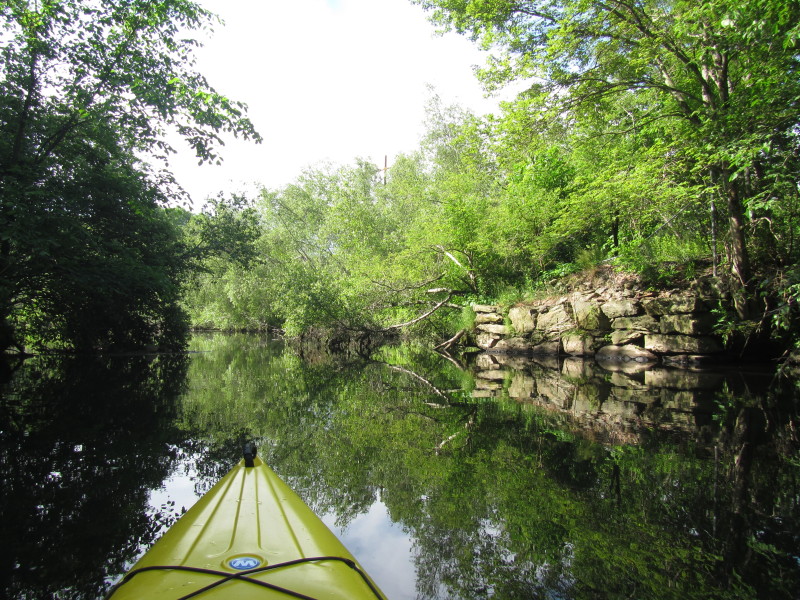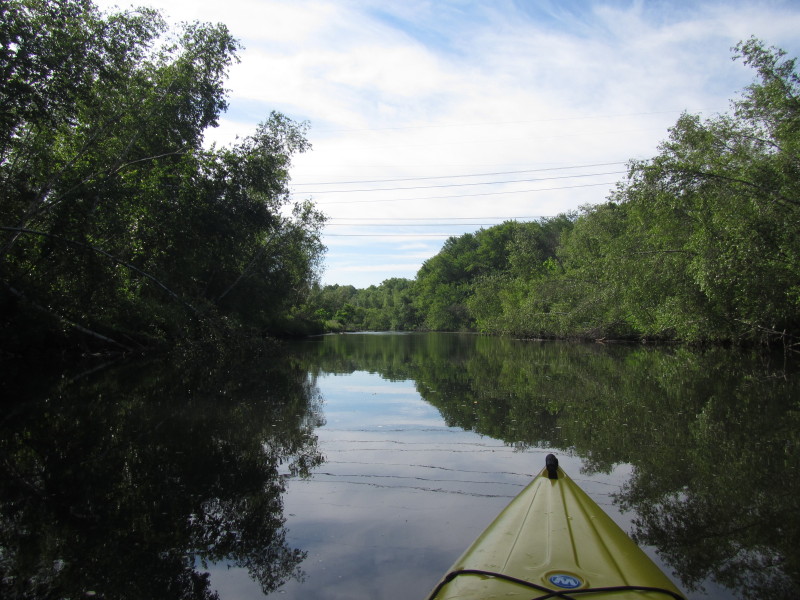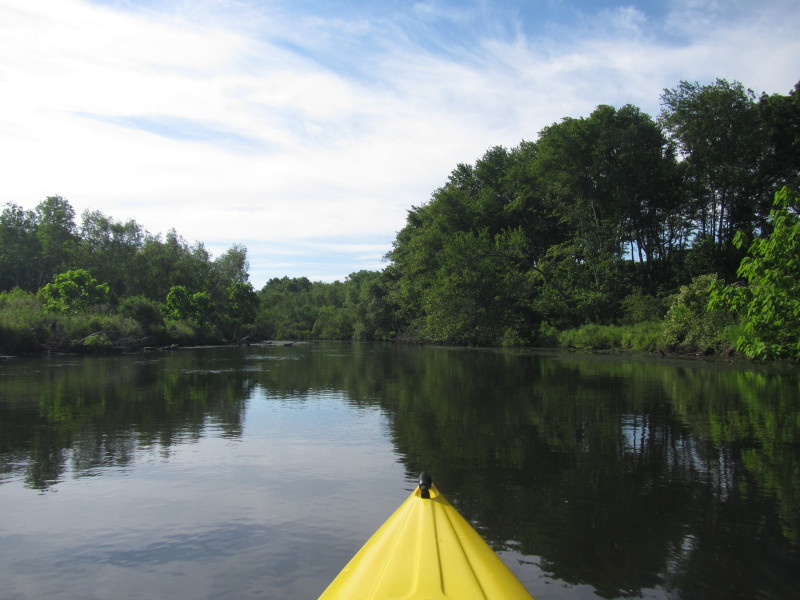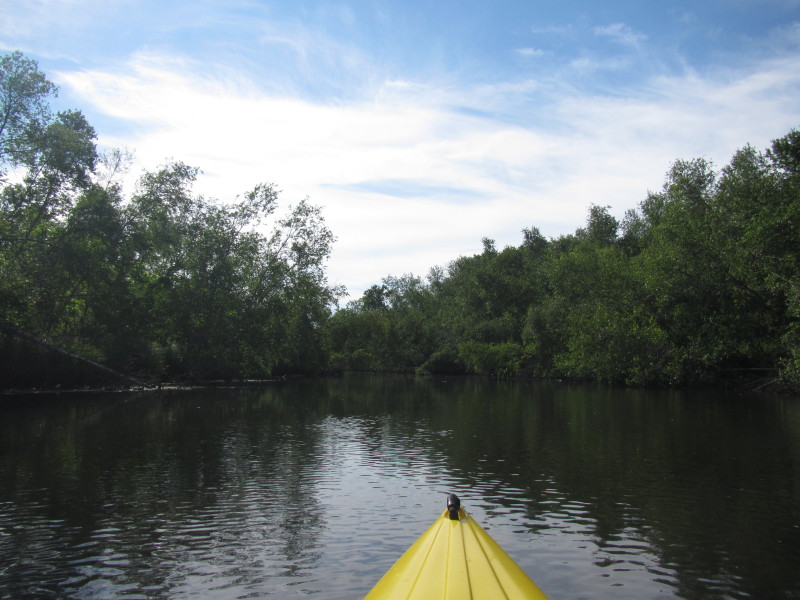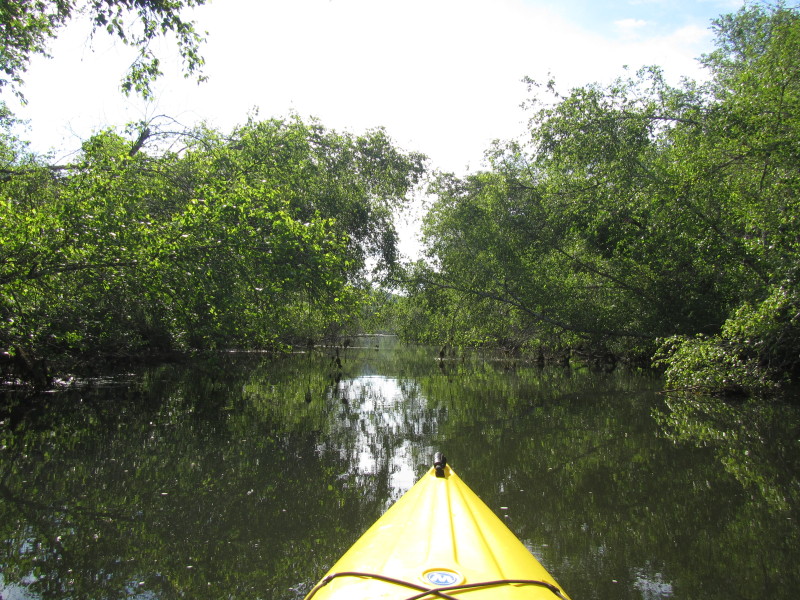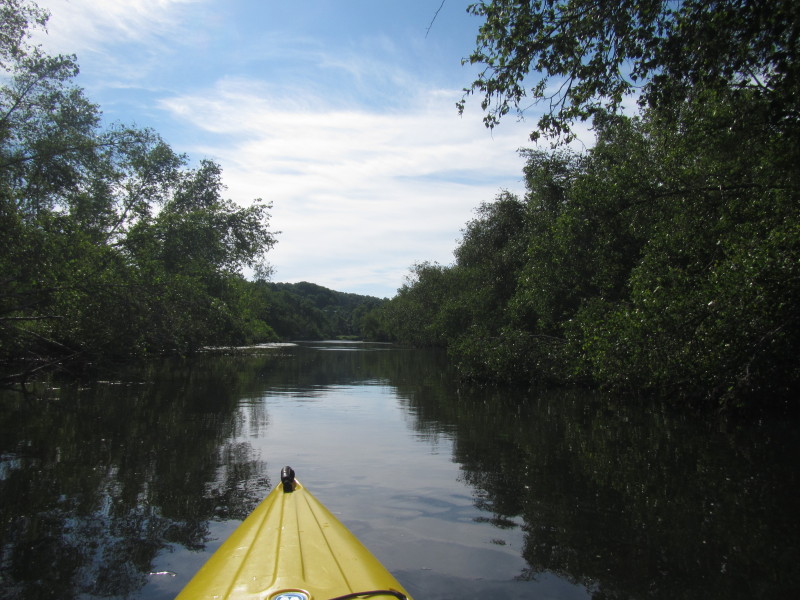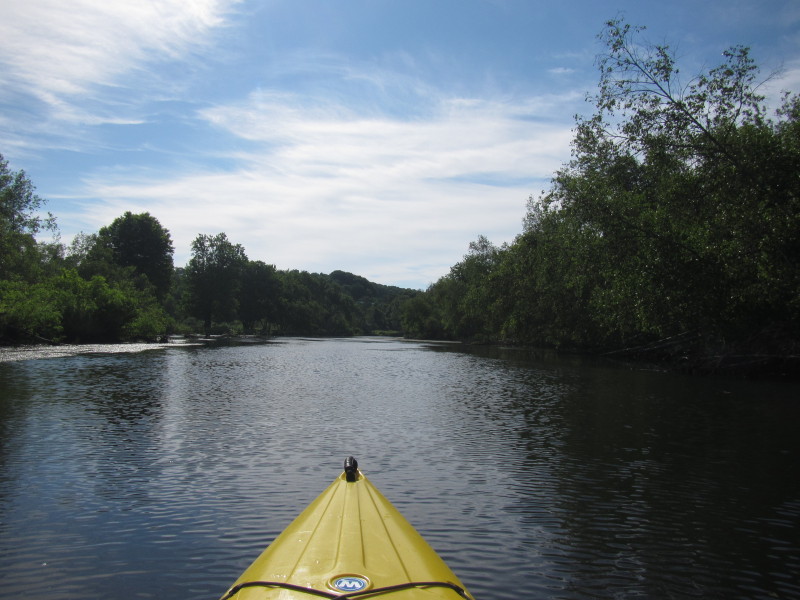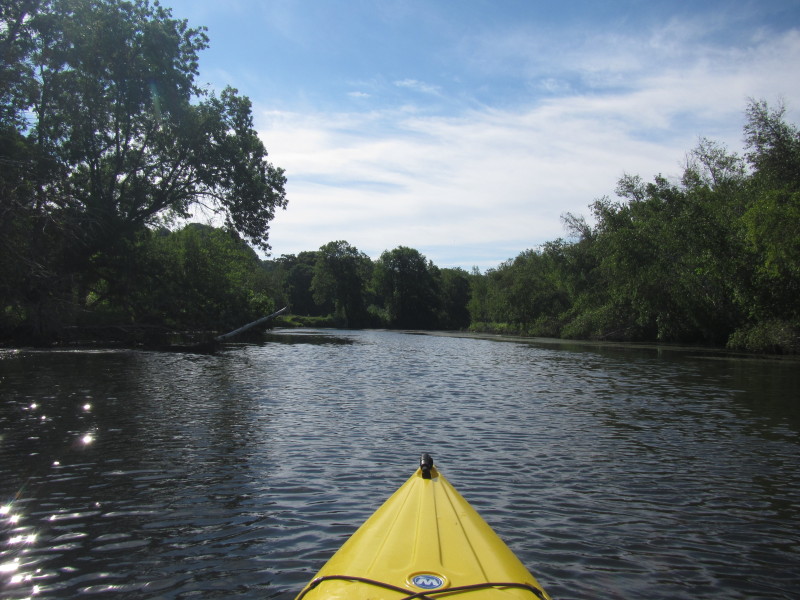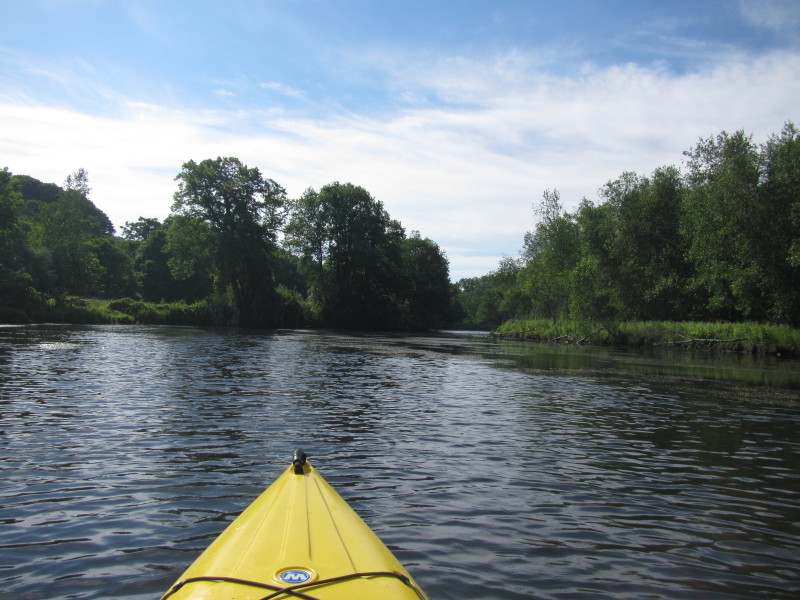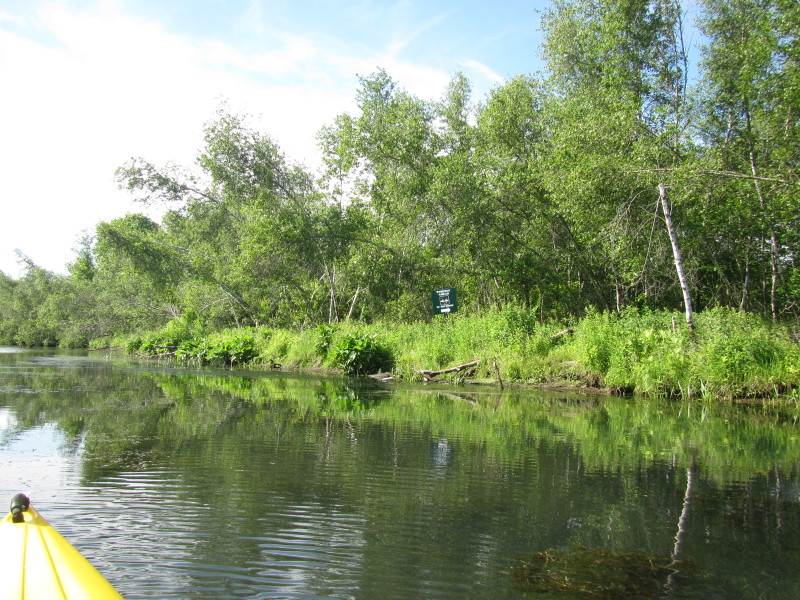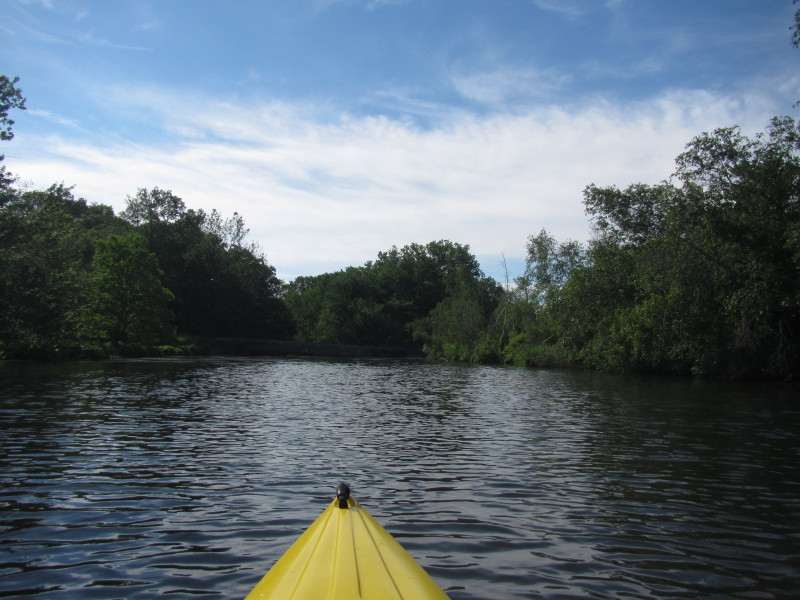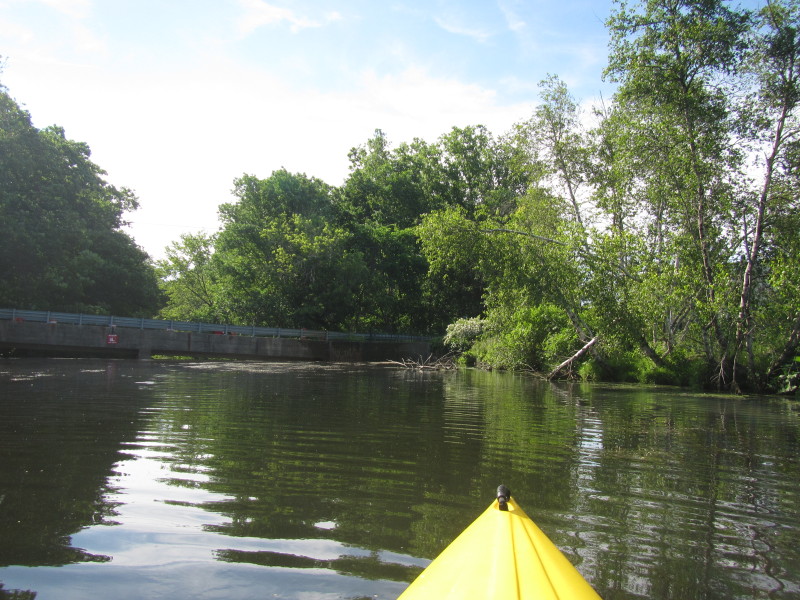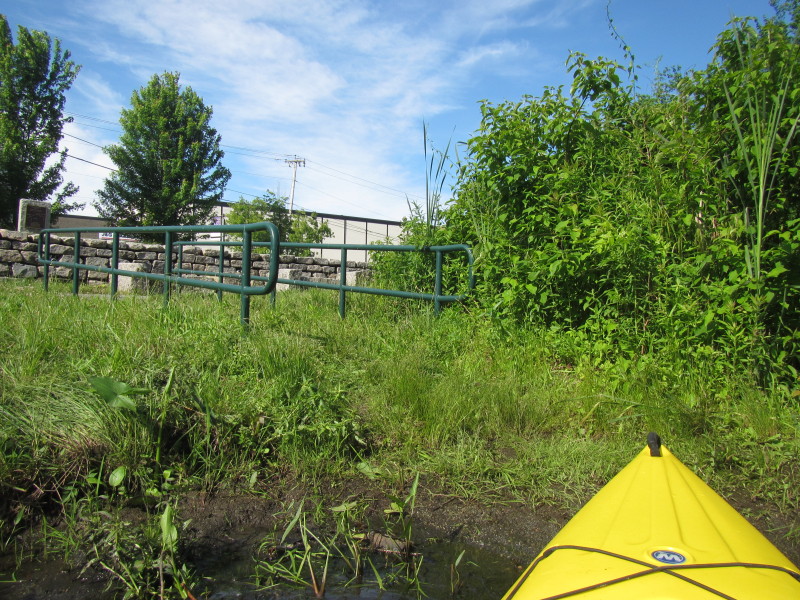 Landed. Total paddle time is 37 minutes.