Other resources:
Paddling.net: Snake River Trip Report 1
Paddling.net: Snake River Trip Report 2
Mass. Dept of Conservation: Watson Pond State Park





Number of original photos on this page : 22
All photos in this website are original and copyrighted.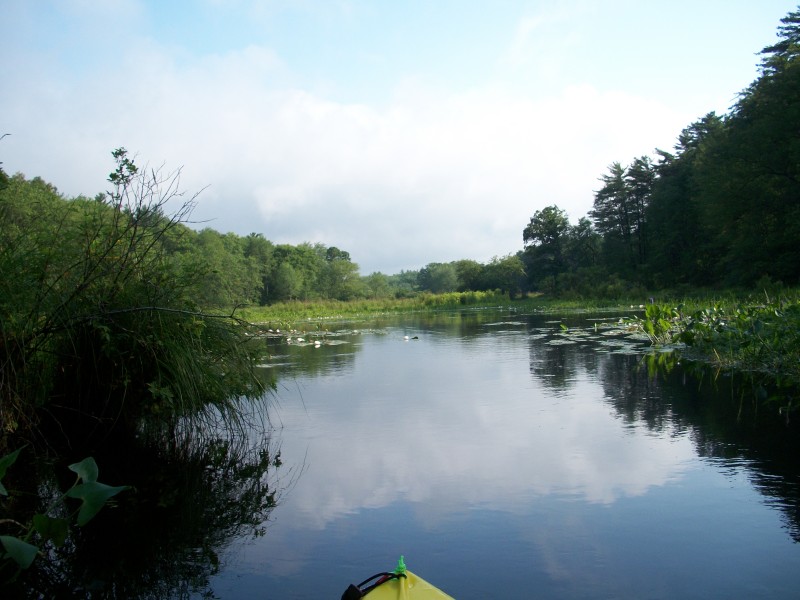 This was my second trip on the Snake River in a week.
On the first trip, I launched at Lake Sabbatia as shown in the map above but it took me a while to find the Snake River. One should just paddle to the left from the boat ramp. Finally found the Snake River after roaming the lake and then I turned around at I-495.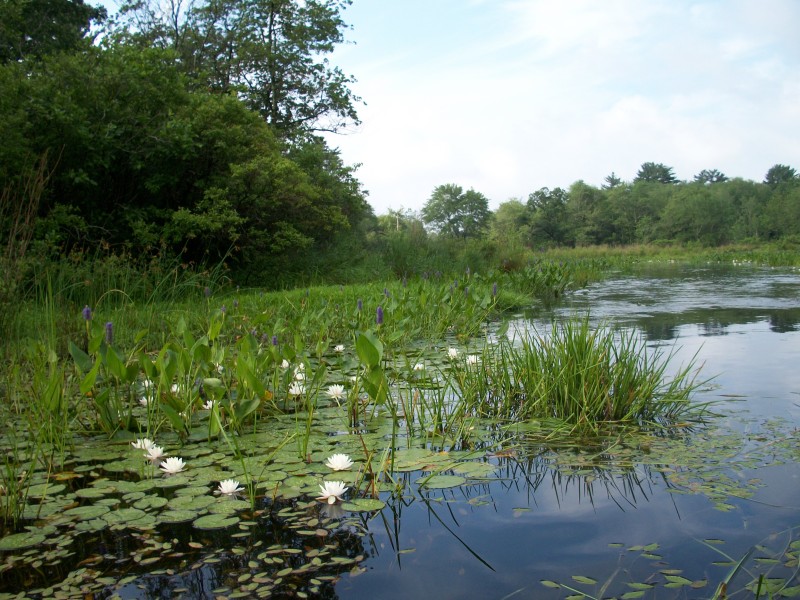 On this second trip, I started from the Field Street bridge which I saw as a launching point on my first trip.
Pictures above were just past the bridge paddling northwards up-river.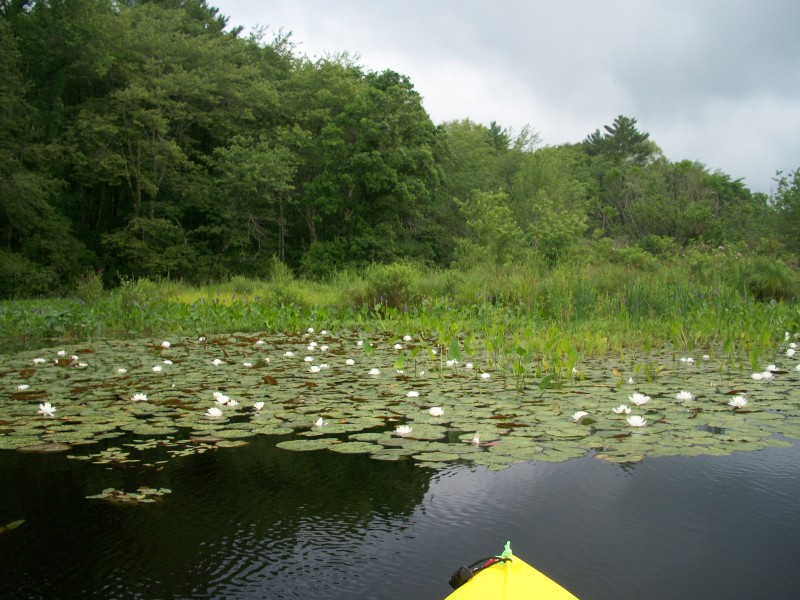 Pictures taken July 2011.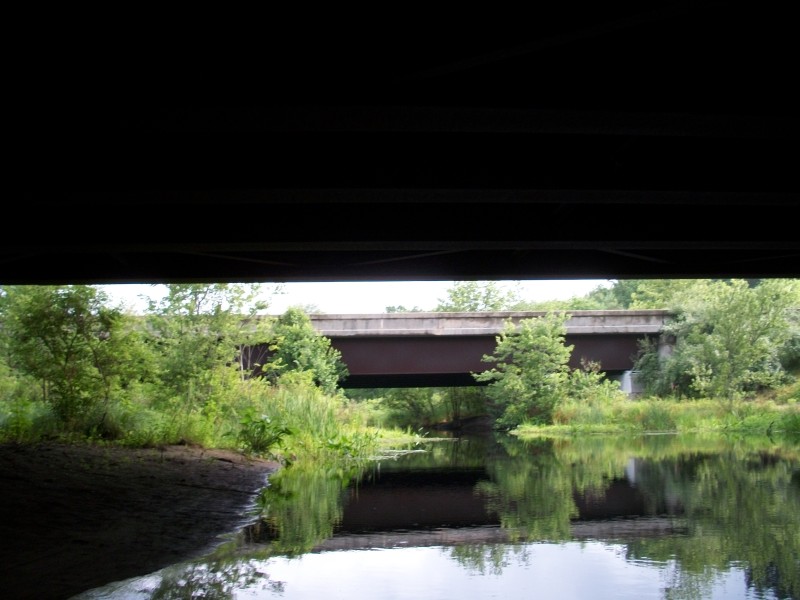 Under the southbound I-495 bridge and looking at the northbound I-495 bridge.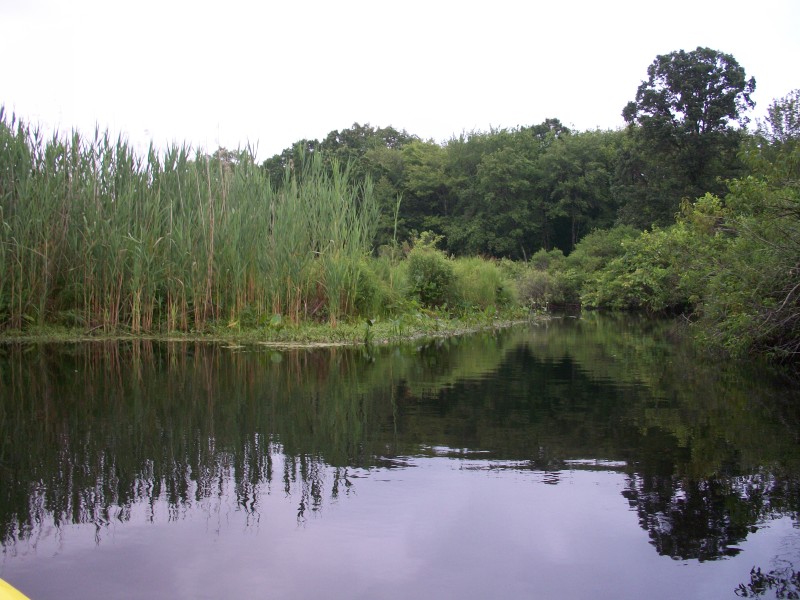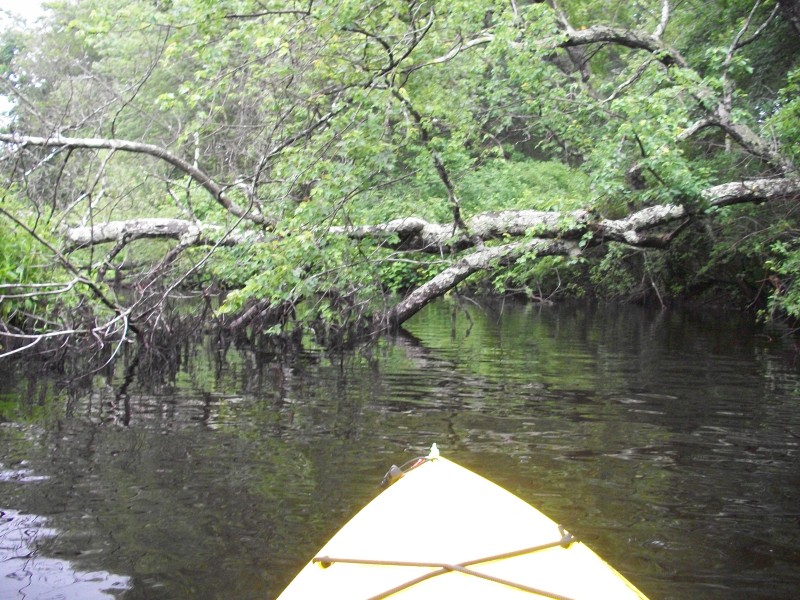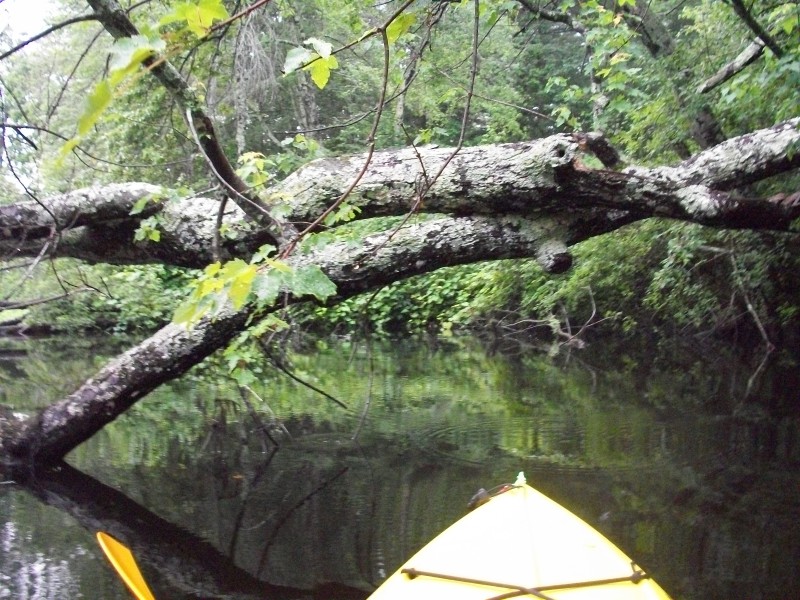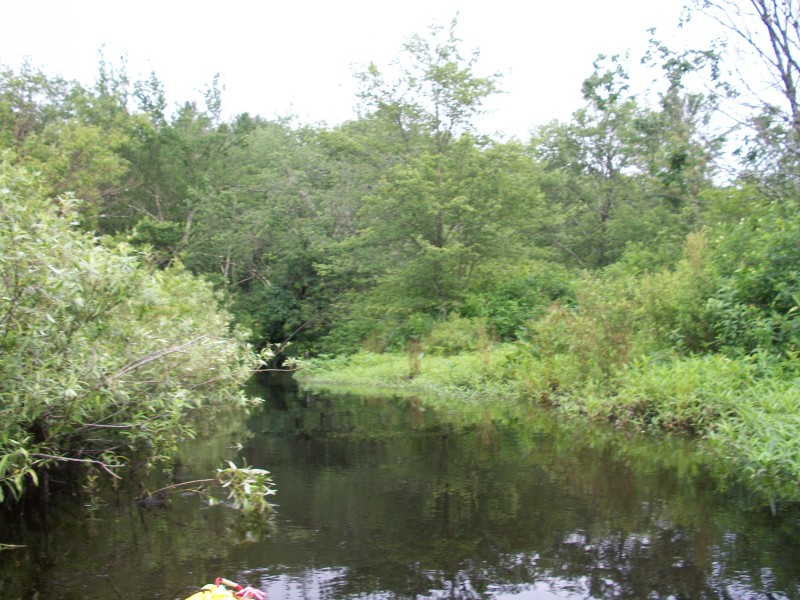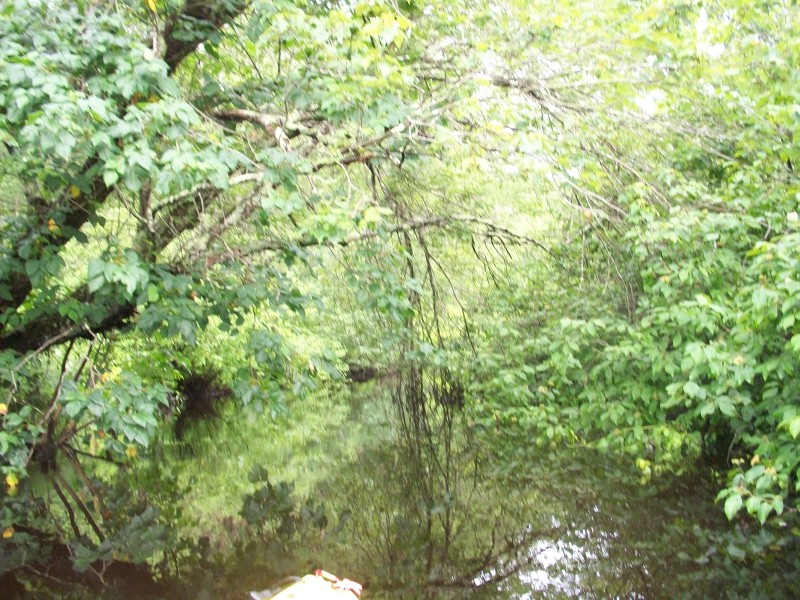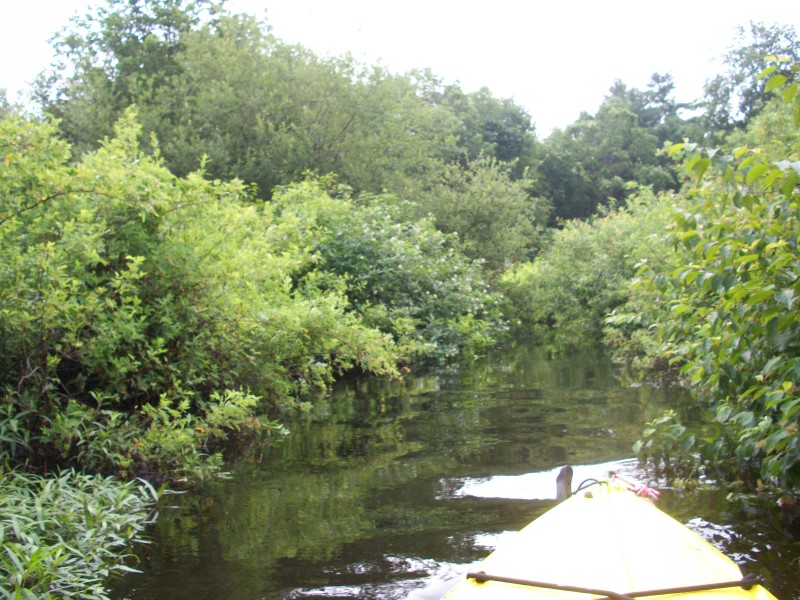 After some distance from I-495 where the vehicle traffic can not be heard anymore, this river really feel remote, isolated and wild.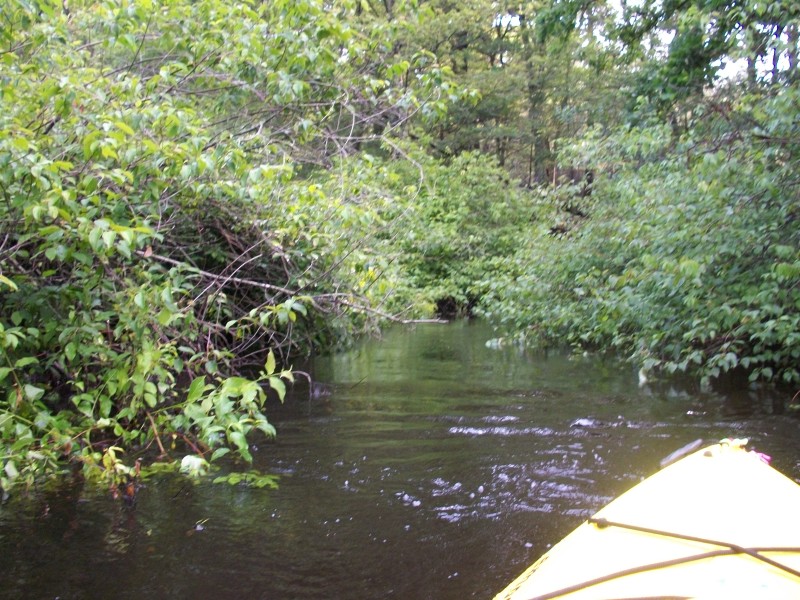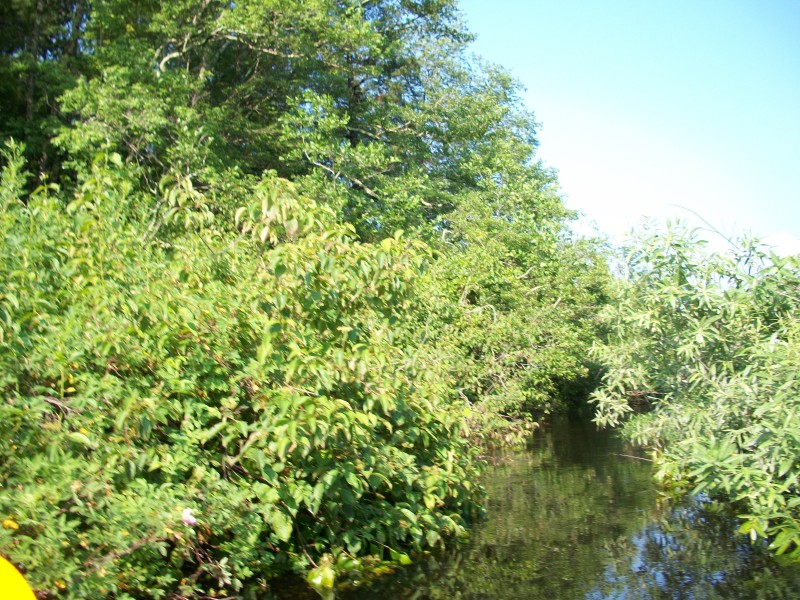 I found out later at home that my kayak was filled inside with a hundred spiders from my close encounters with the brush on the Snake River. They don't bite.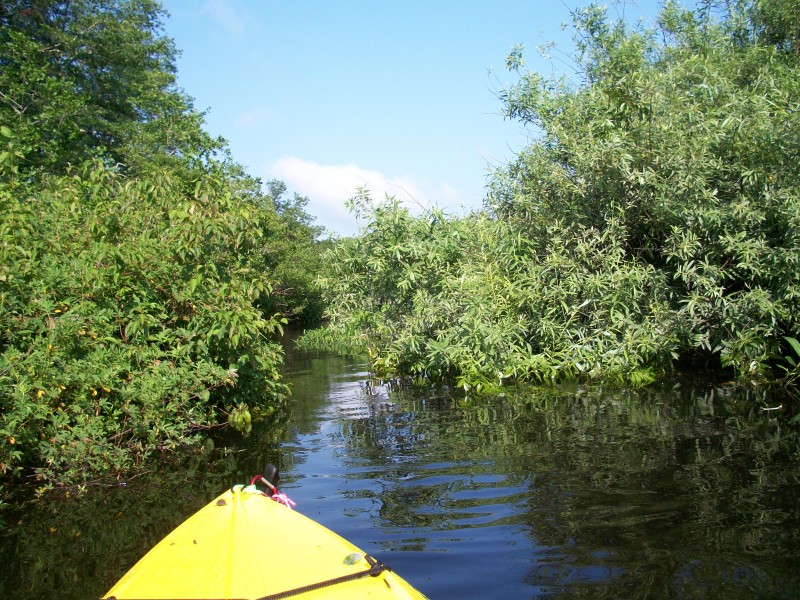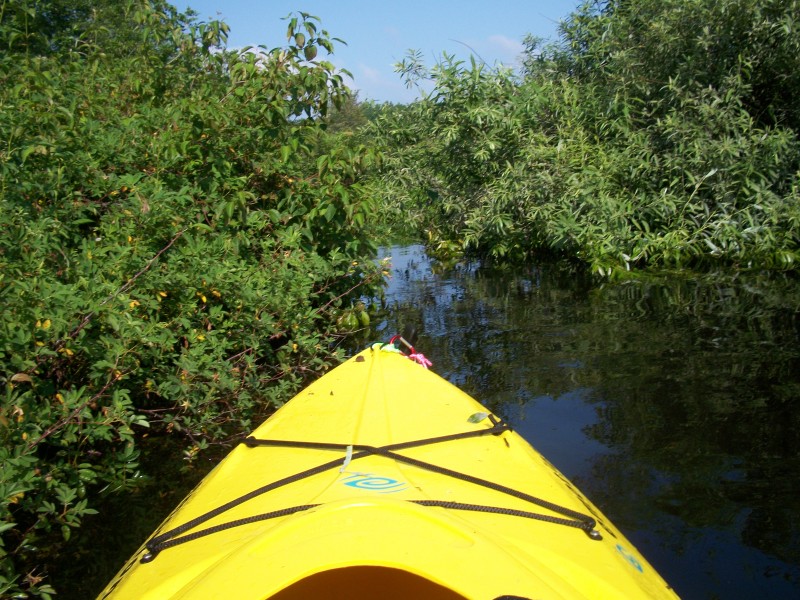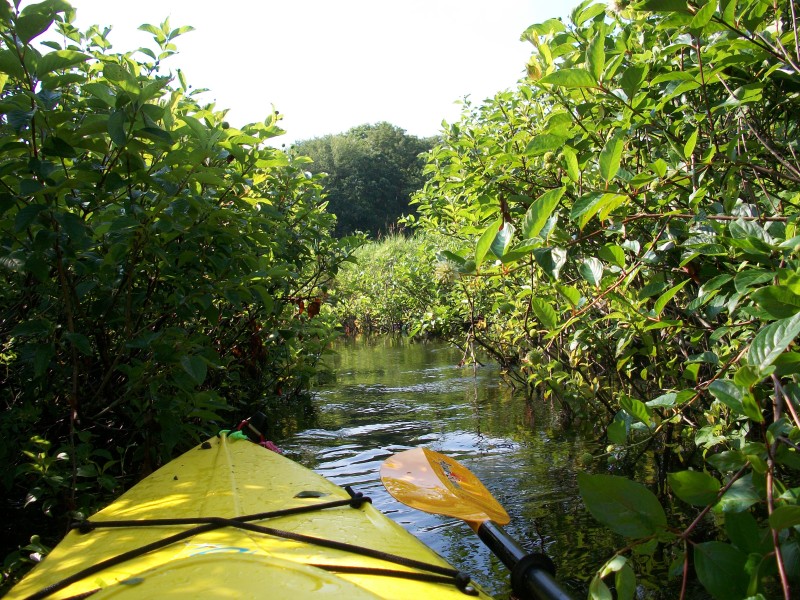 A lot of narrow passages just enough to get the kayak thru by pulling from the branches.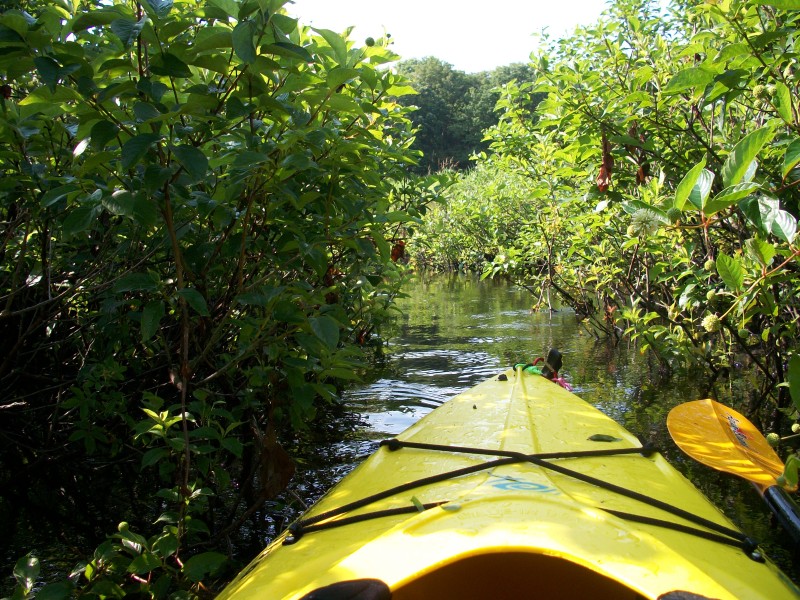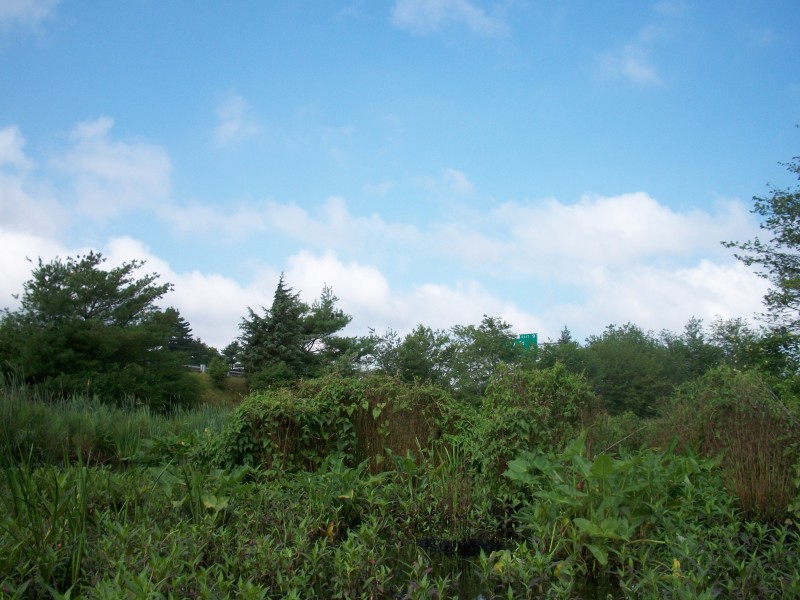 Past this point where one can see the northbouind I-495 Exit 9 sign, the river gets even tighter and I will not recommend to proceed farther.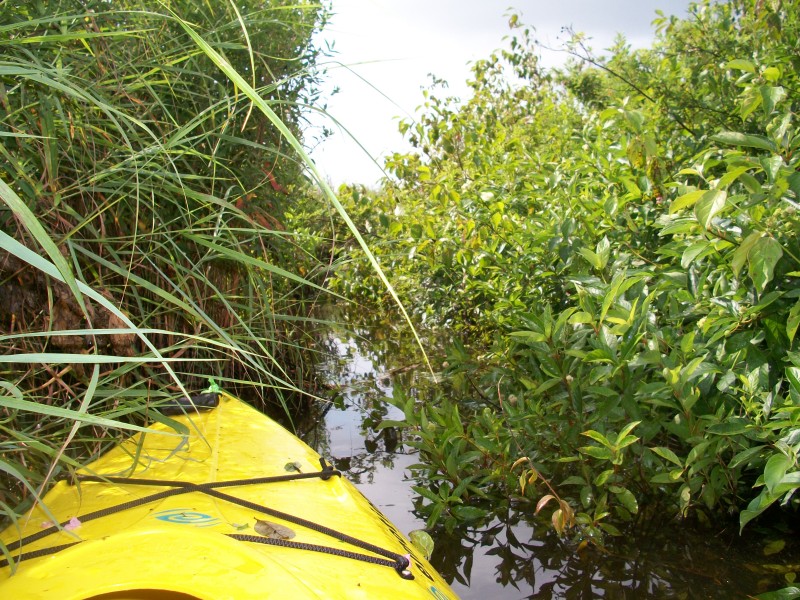 I almost got to Winnecunit Pond but found my way blocked by a drift-away pontoon.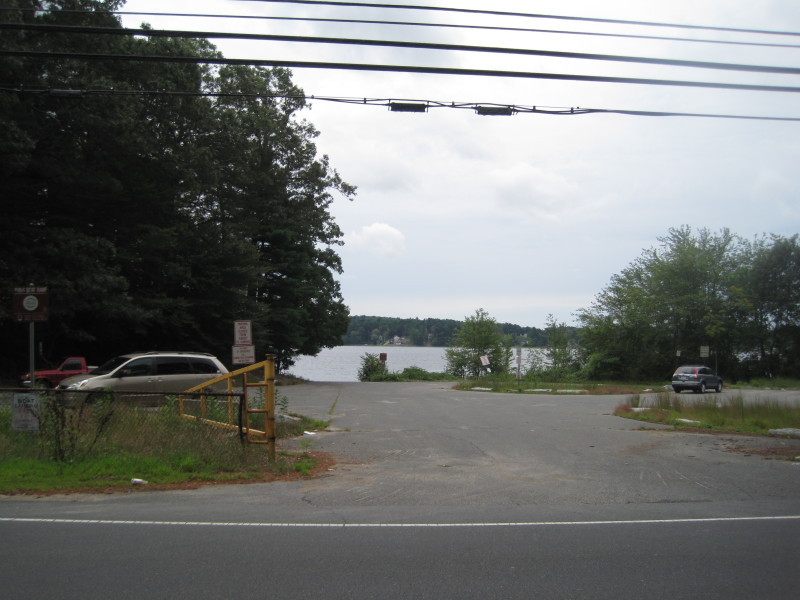 Lake Sabbatia boat ramp.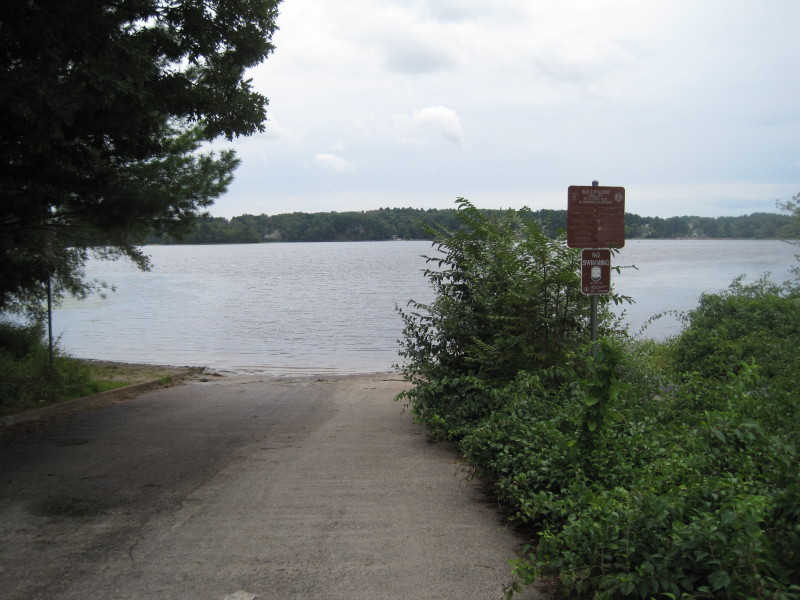 Picture of Lake Sabbatia boat ramp taken August 2011.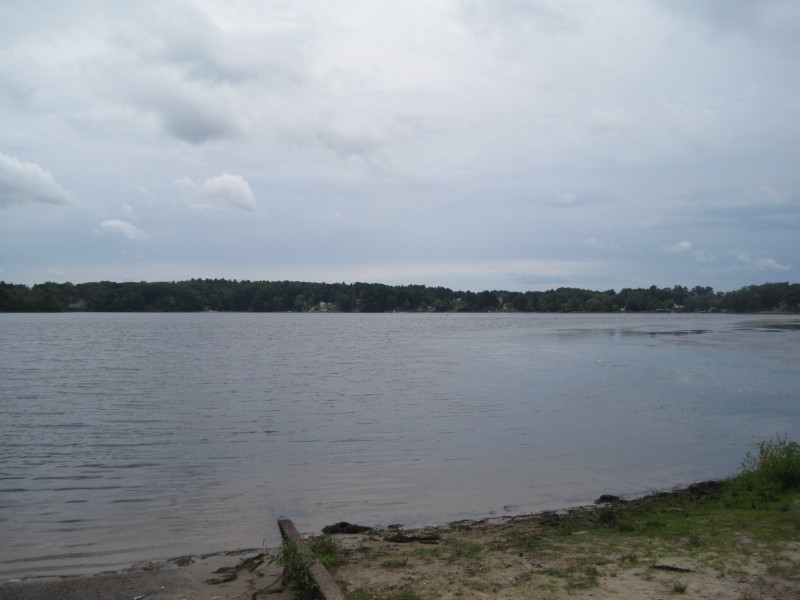 Lake Sabbatia viewed from the boat ramp.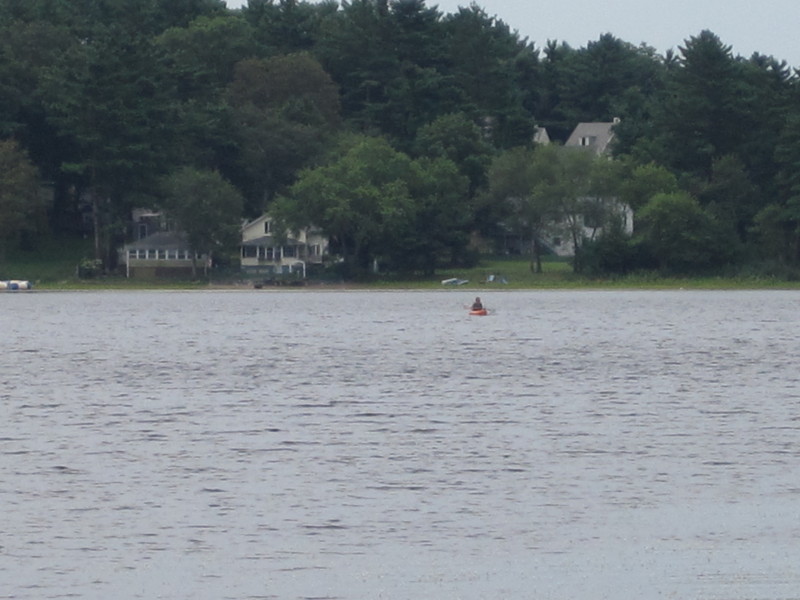 From Lake Sabbatia boat ramp, paddled to the left to get to Snake River.