Other resources:
Merrimack River Watershed Council





Number of original photos on this page : 87
All photos in this website are original and copyrighted.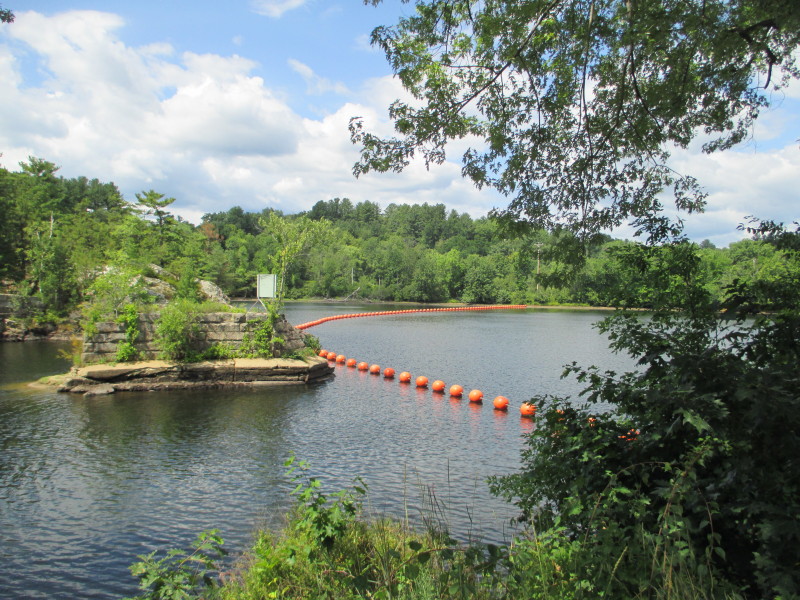 At Merrimack Street in Hooksett NH.
In the picture are the buoys marking the Hooksett Dam just downstream of the put in.
Trip date is August 2016.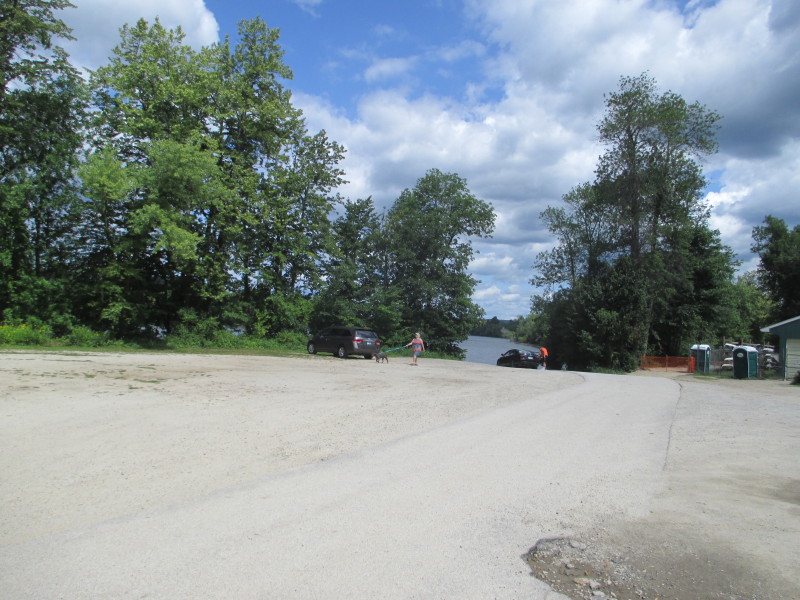 The access area to Merrimack River behind the Hooksett District Court and next to the Dog Park.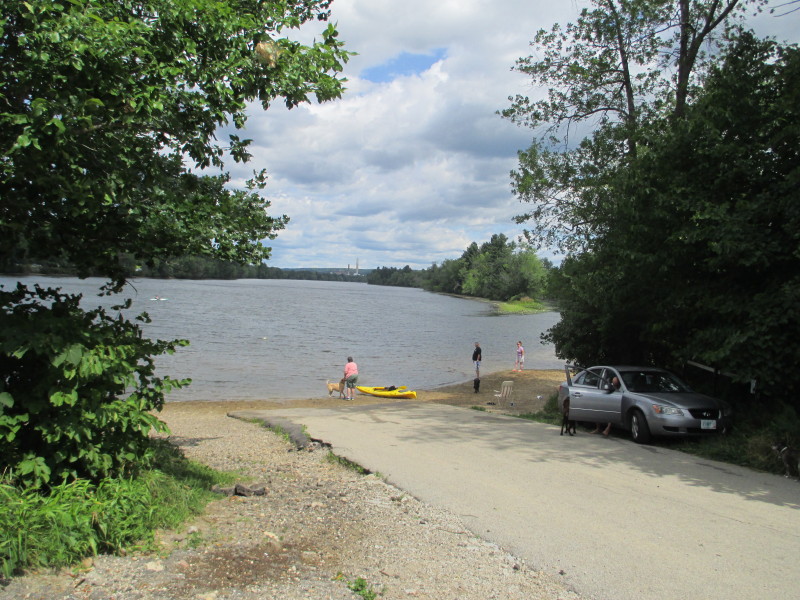 The ramp to Merrimack River at Merrimack Street in Hooksett NH.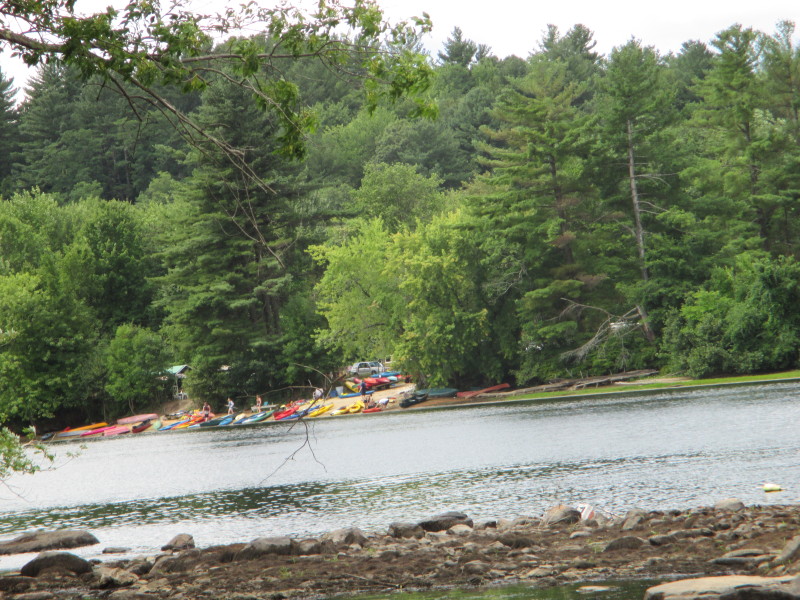 To the left of the launch put in are the kayaks of Edgewater Kayak rentals.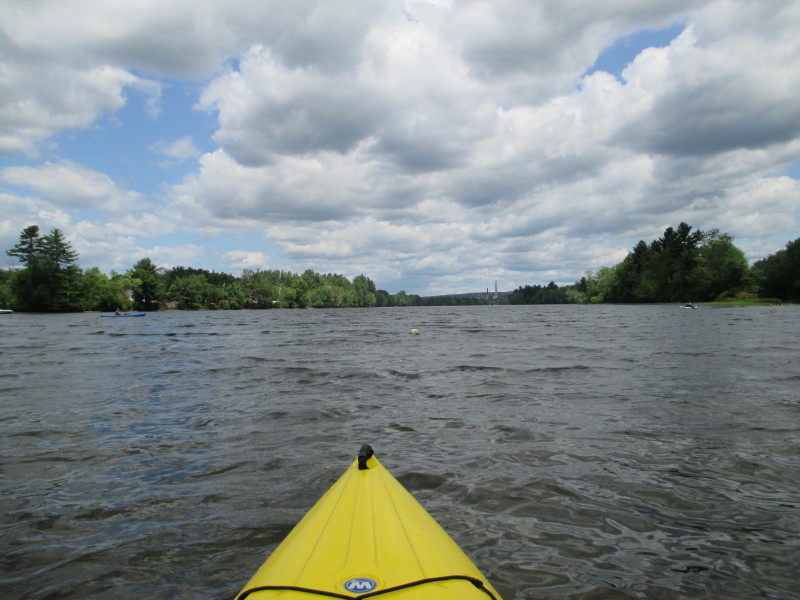 The Boston Kayaker just launched into the Merrimack River.
Paddling to the right (north) upriver.



A buoy marks a submerged rock.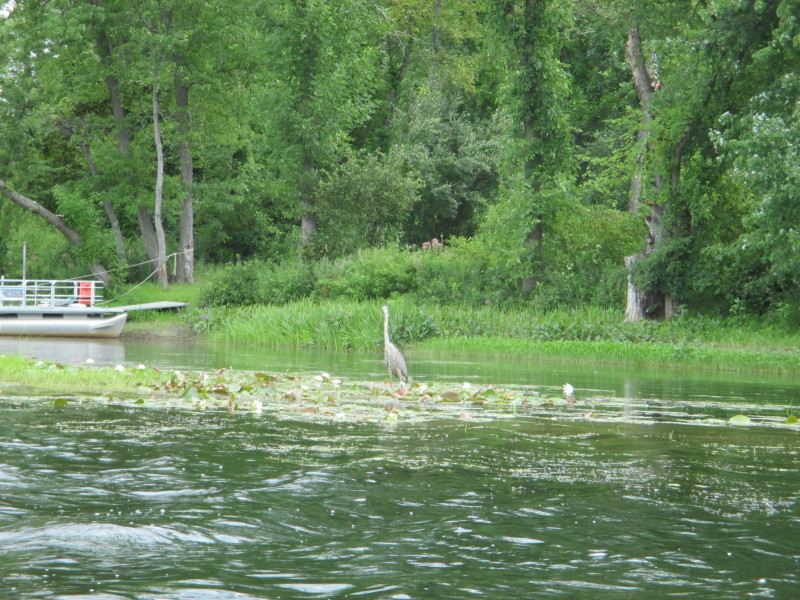 A blue heron on the banks of Merrimack River.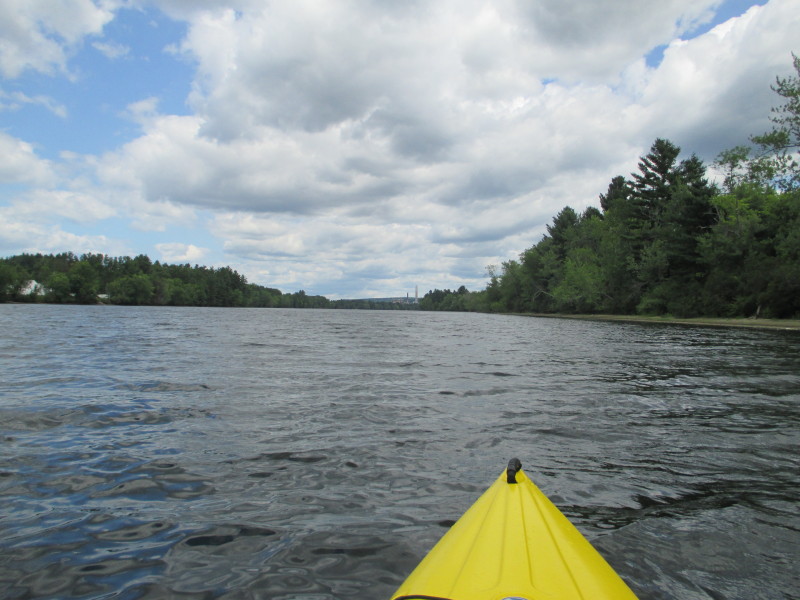 The smoke chimney of the electric utility company, approximately midway to Garvin Falls, can not be missed on this route.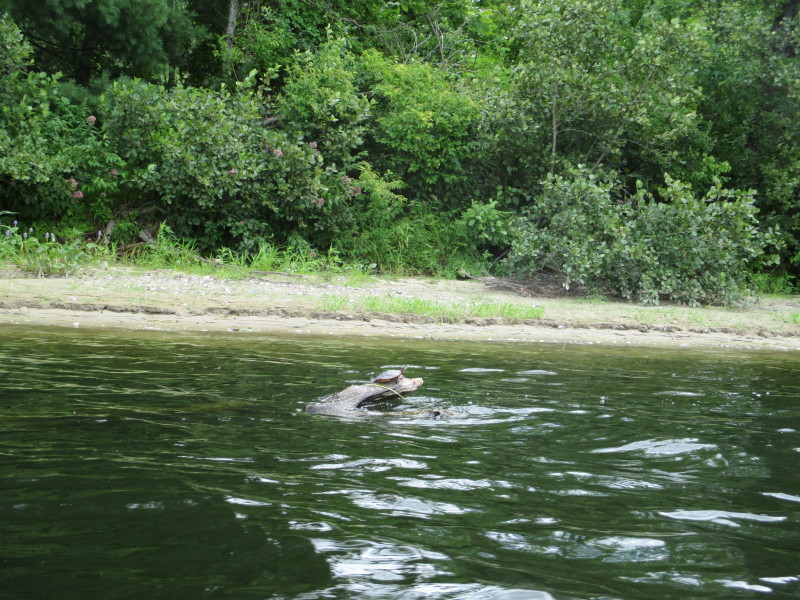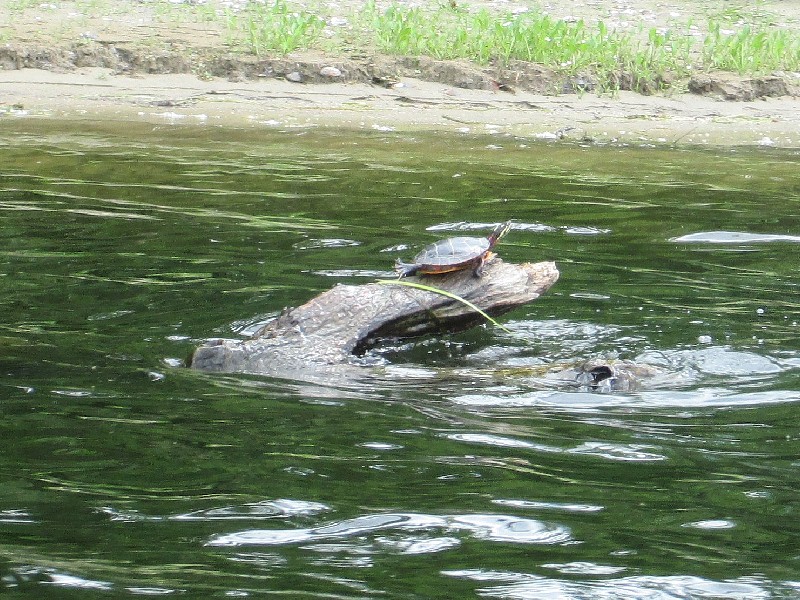 A turtle sun-bathing on Merrimack River.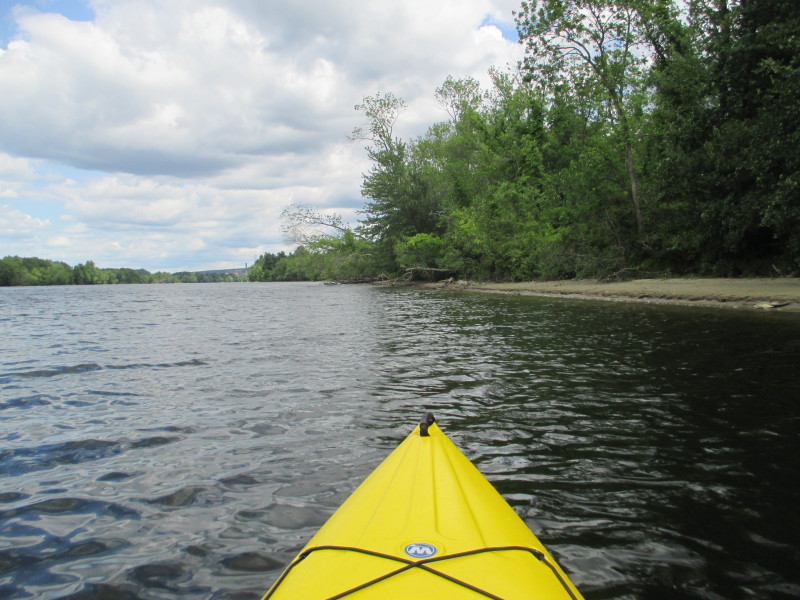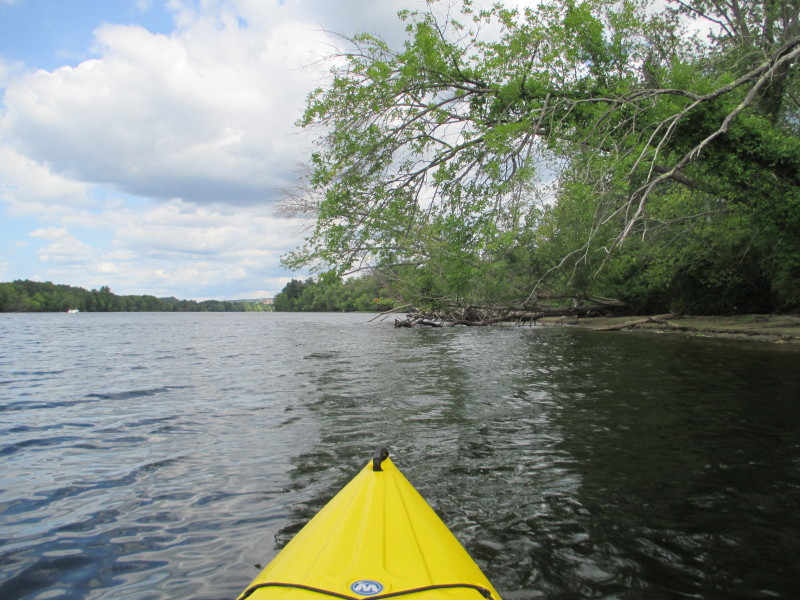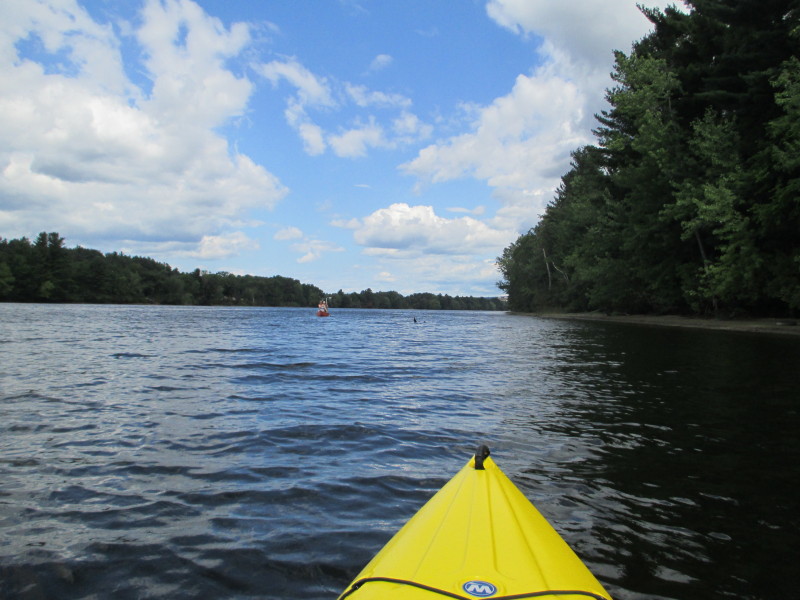 A pair on a canoe.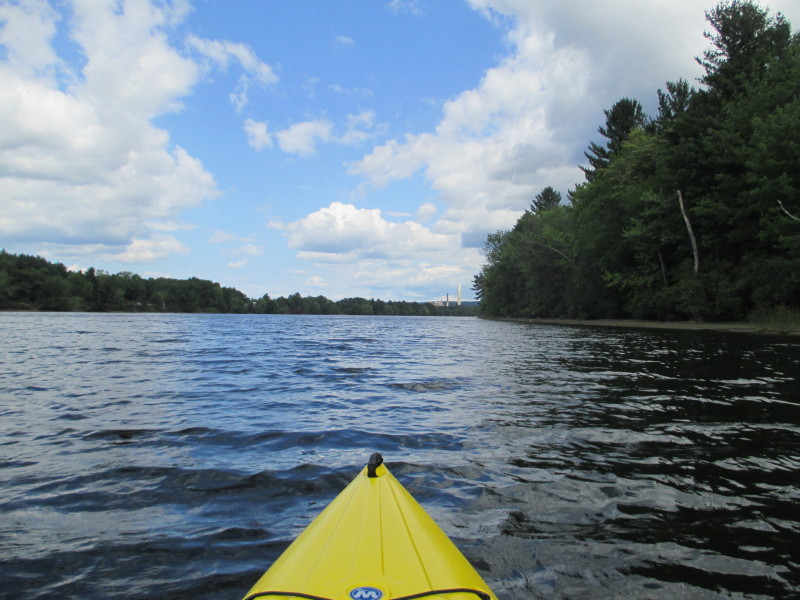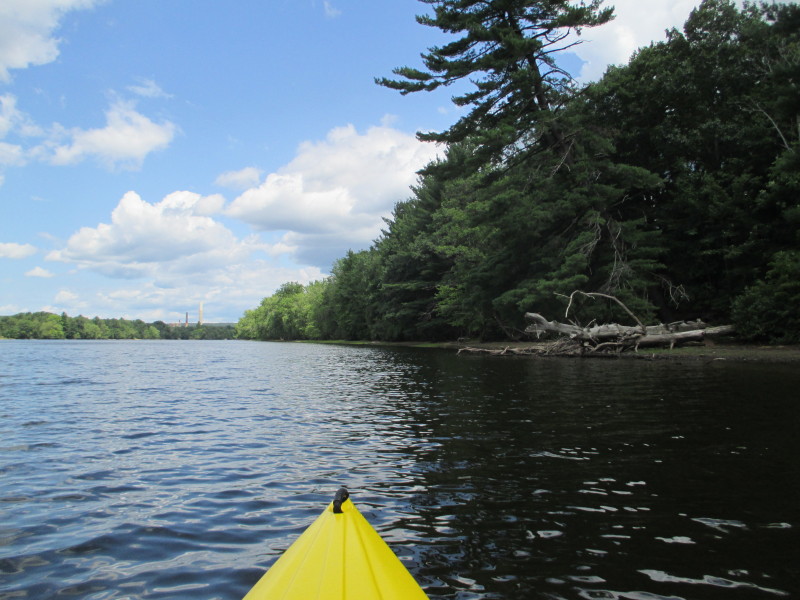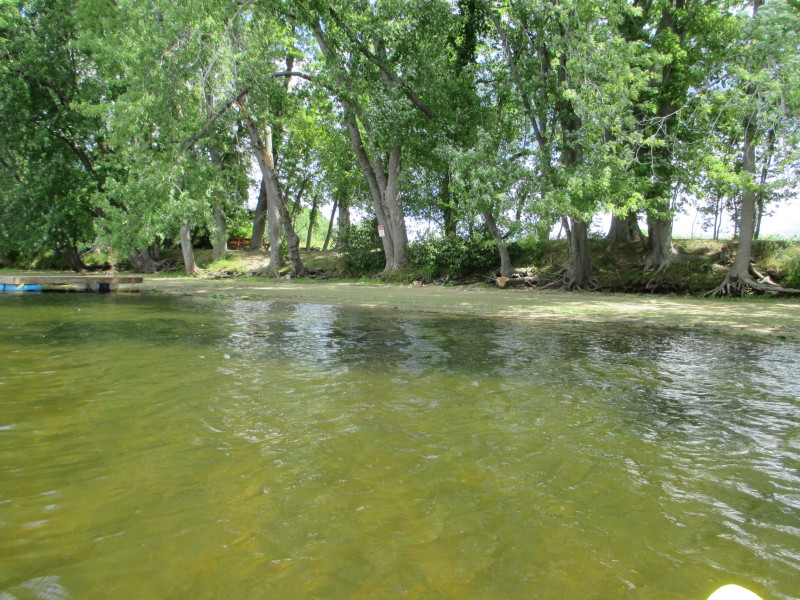 Most of the river banks are public except for this signed stretch.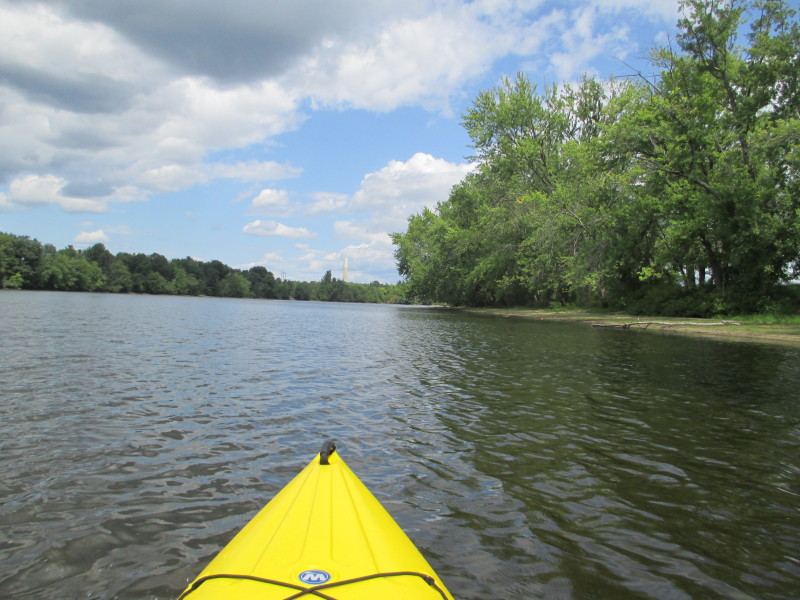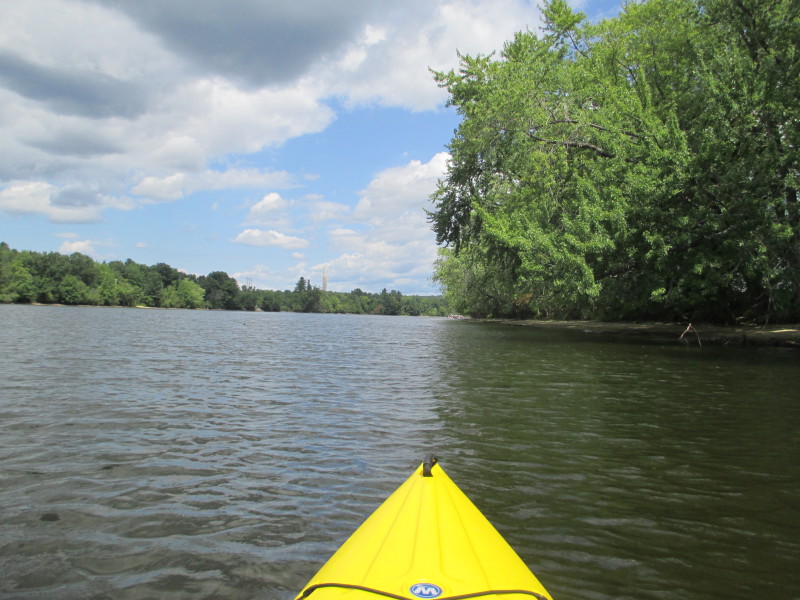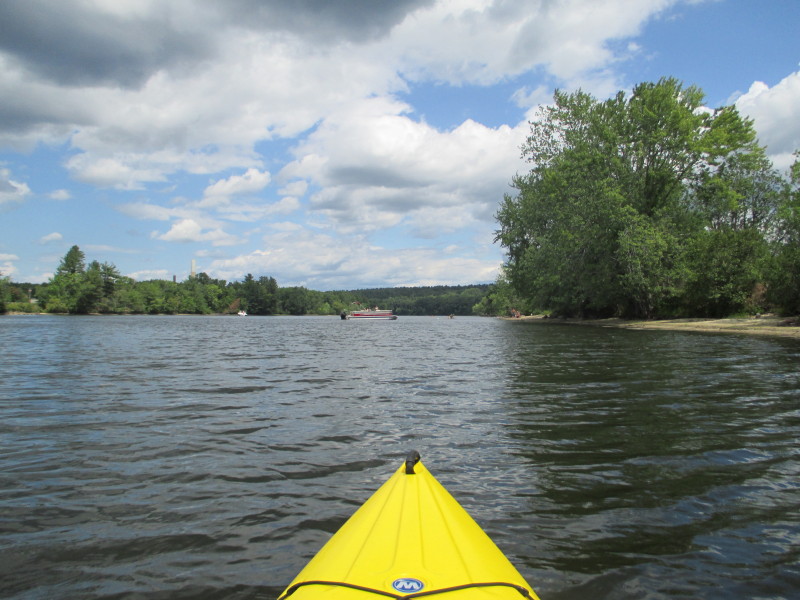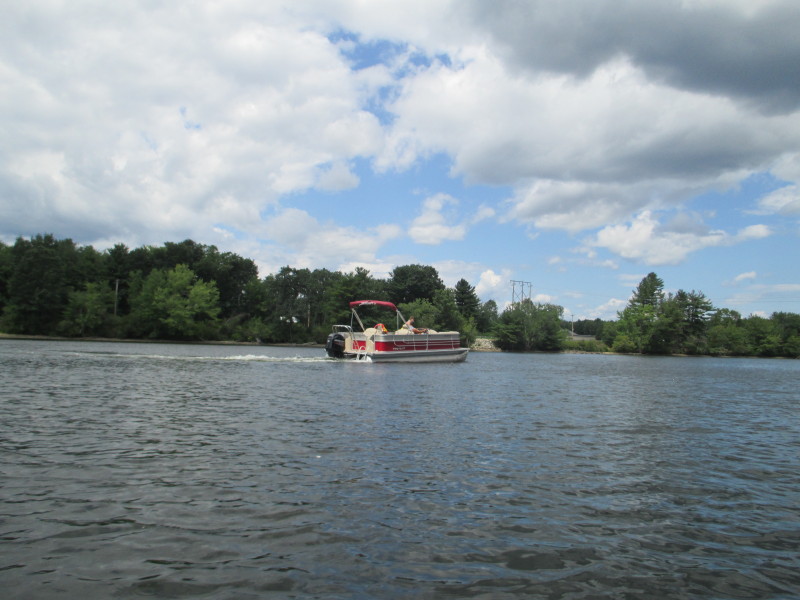 A pontoon boat.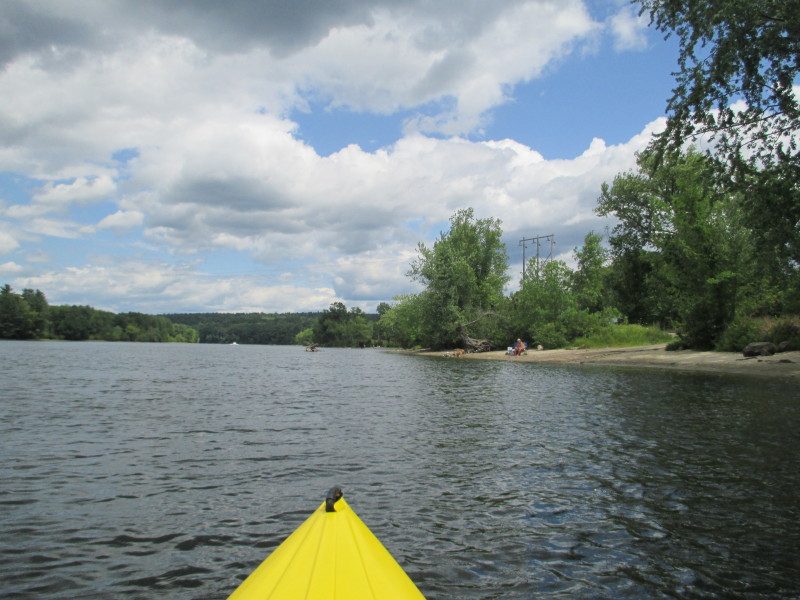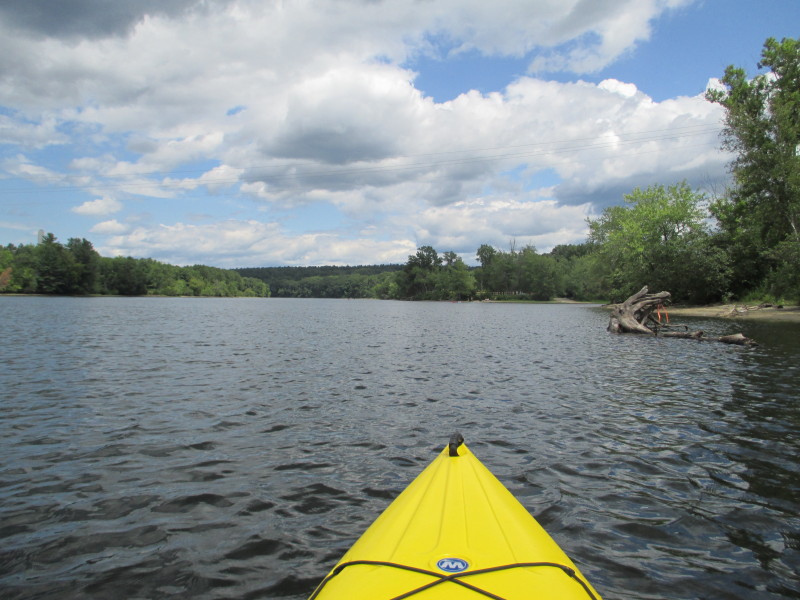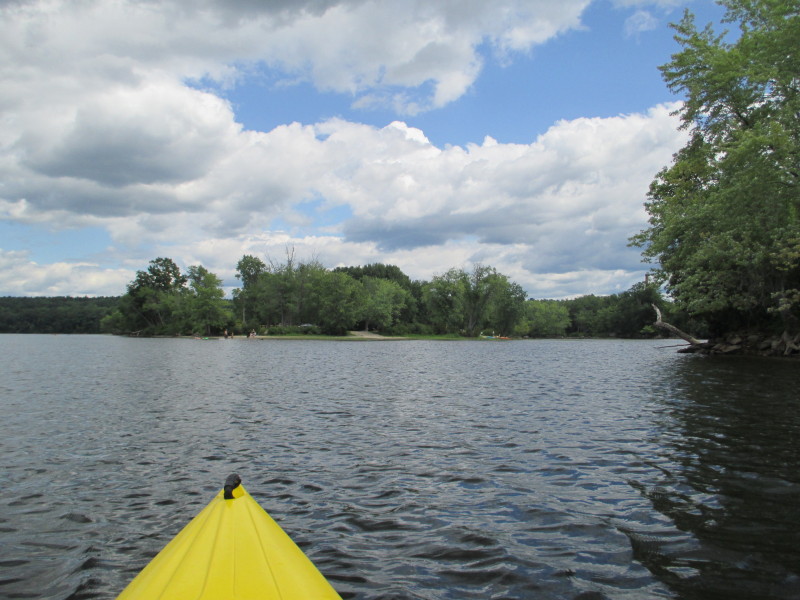 At the center of the picture is the Memorial Fields beach and alternate put in spot.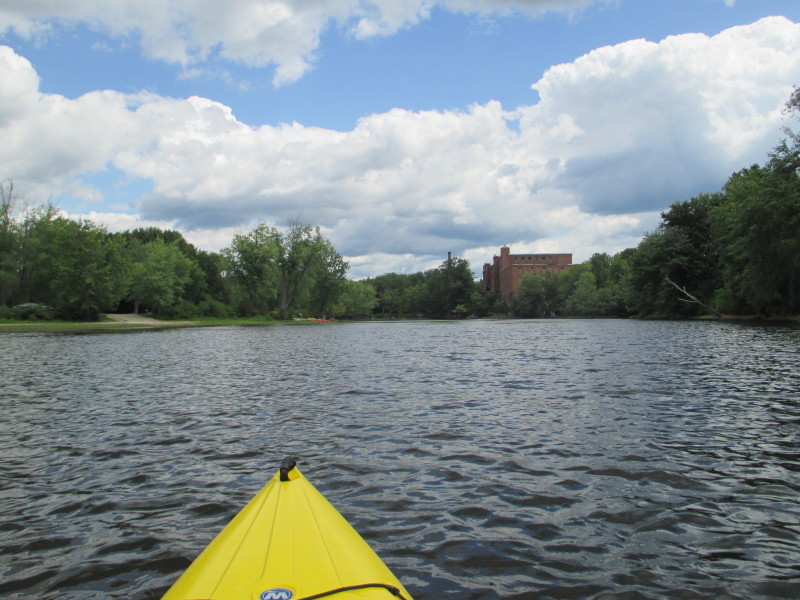 Momentarily facing to the right, the mouth of Suncook River as it joins the Merrimack River.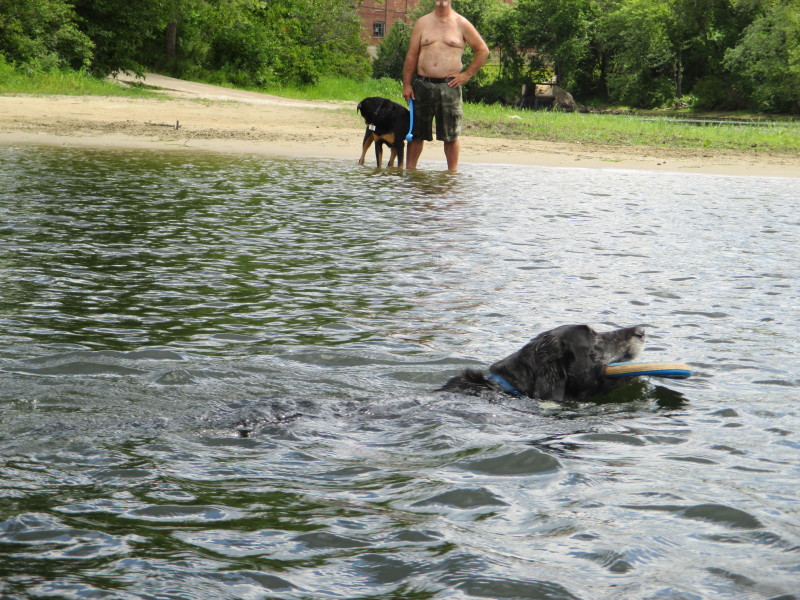 A dog playing fetch.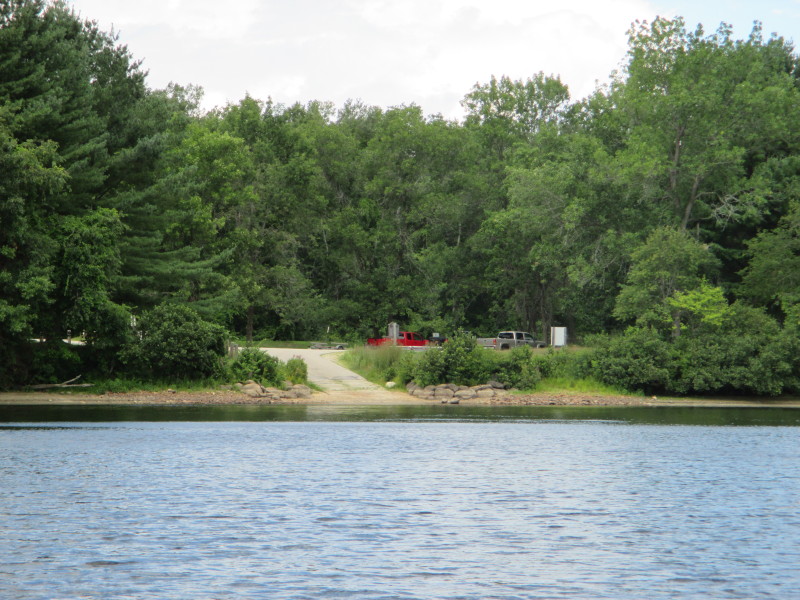 Looking to my left on the west bank of Merrimack River is the boat ramp on River Road.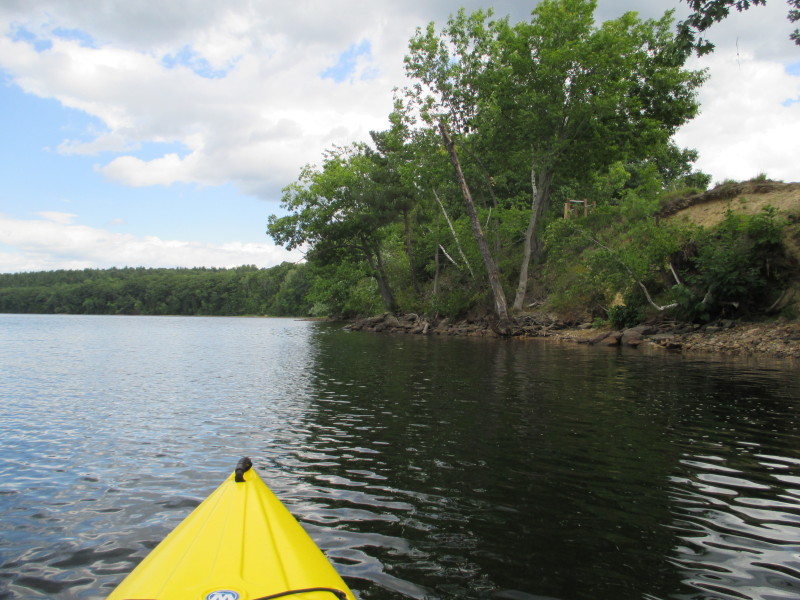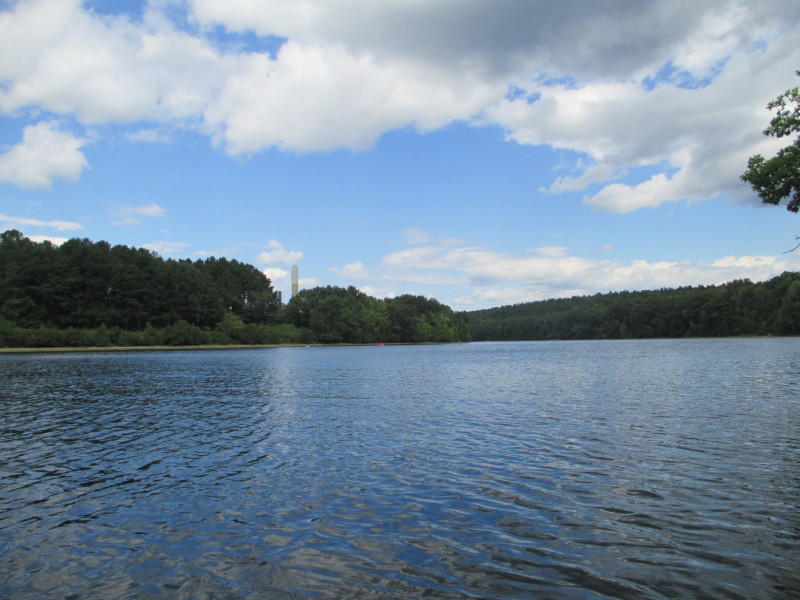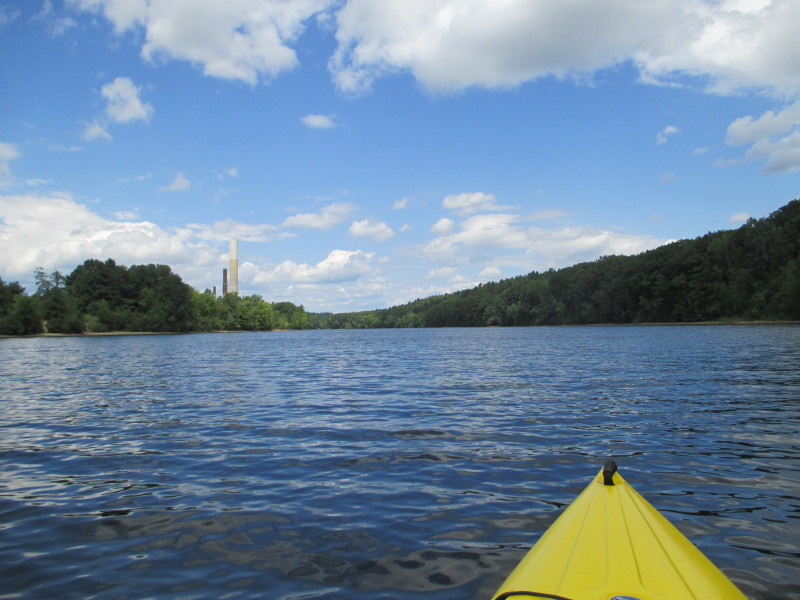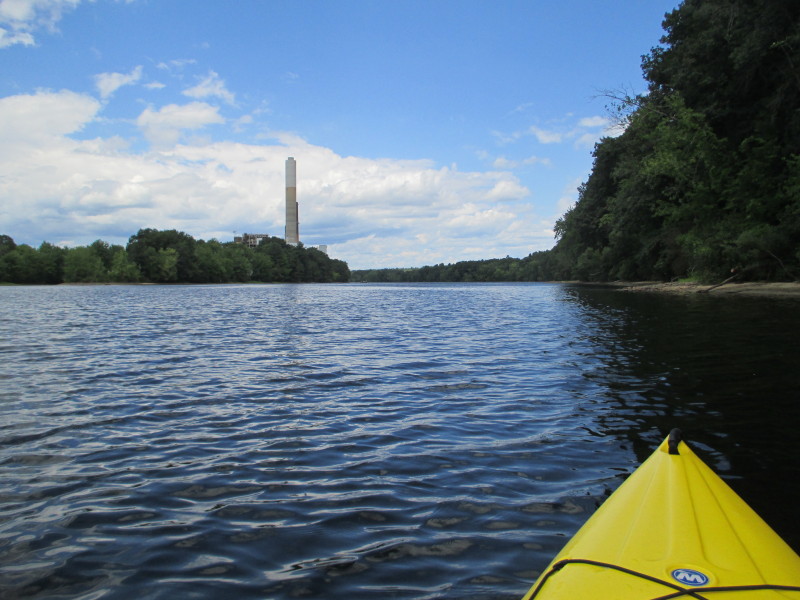 The giant chimney and the electric utility infrastructure.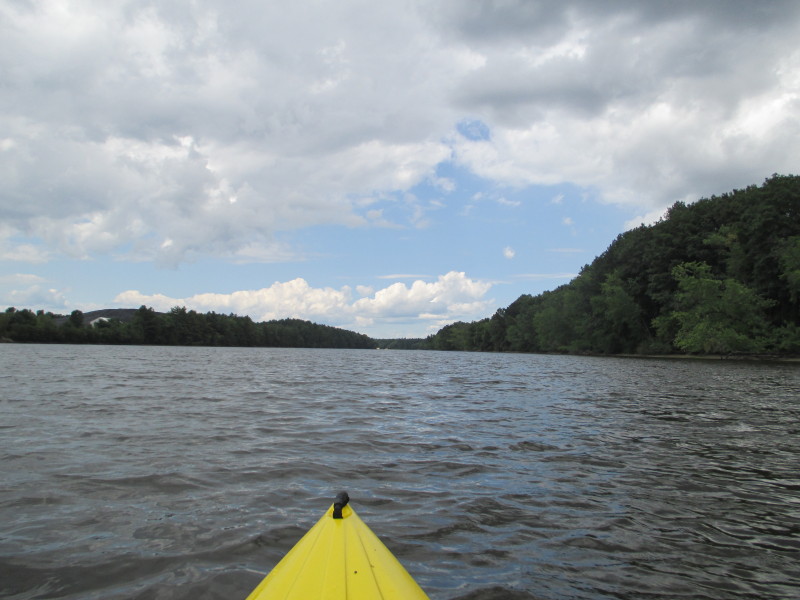 Continuing my northwards paddle.



A speeding boat on Merrimack River.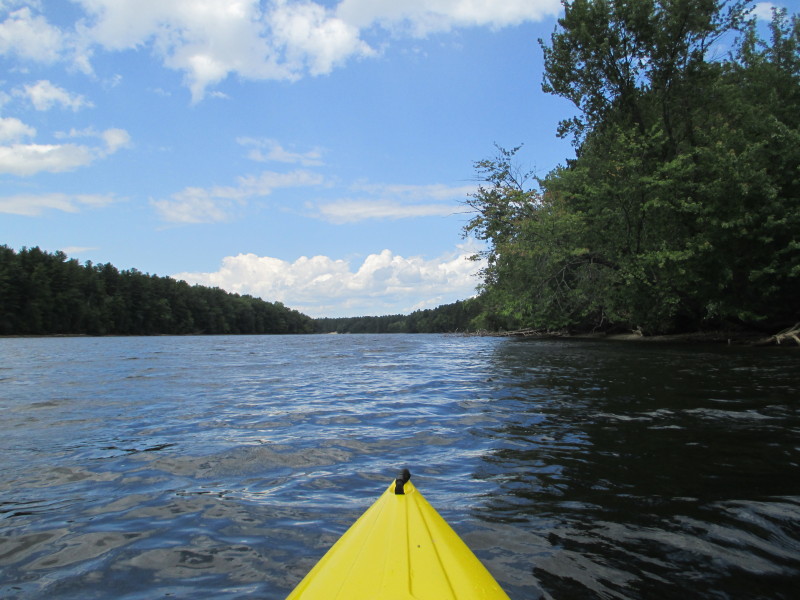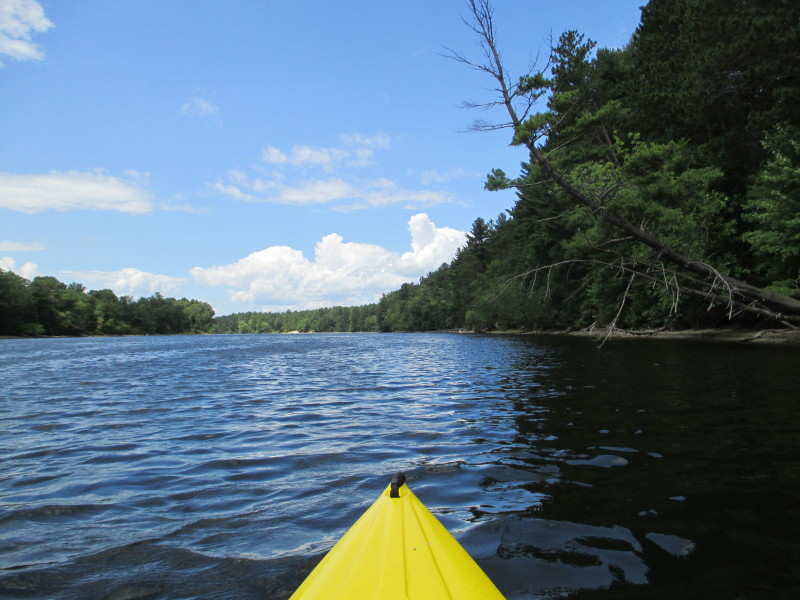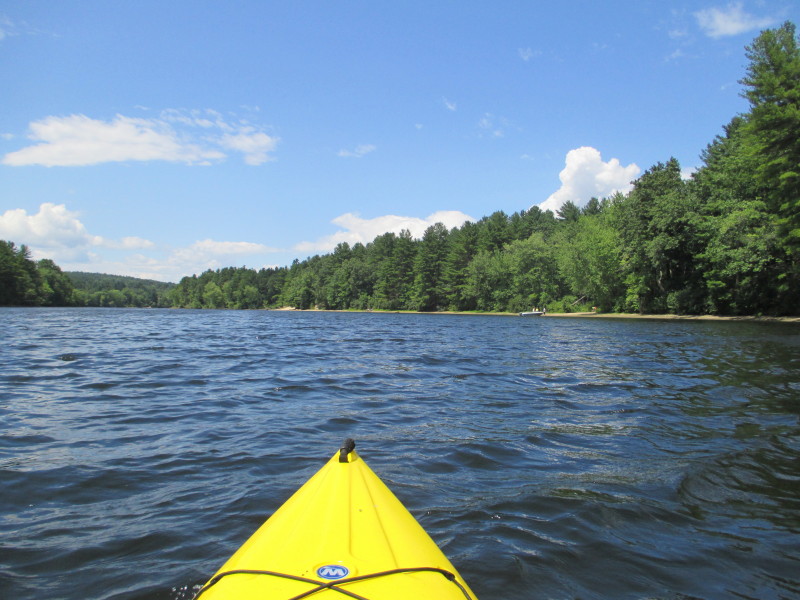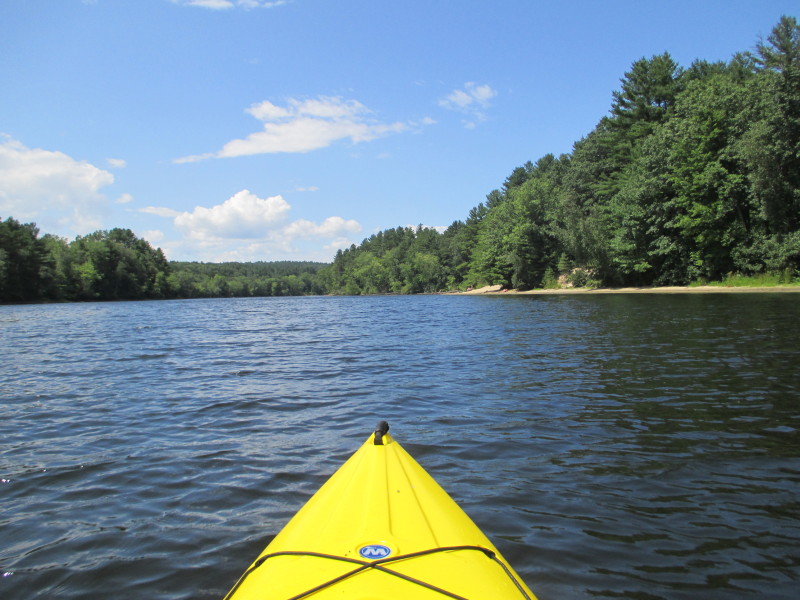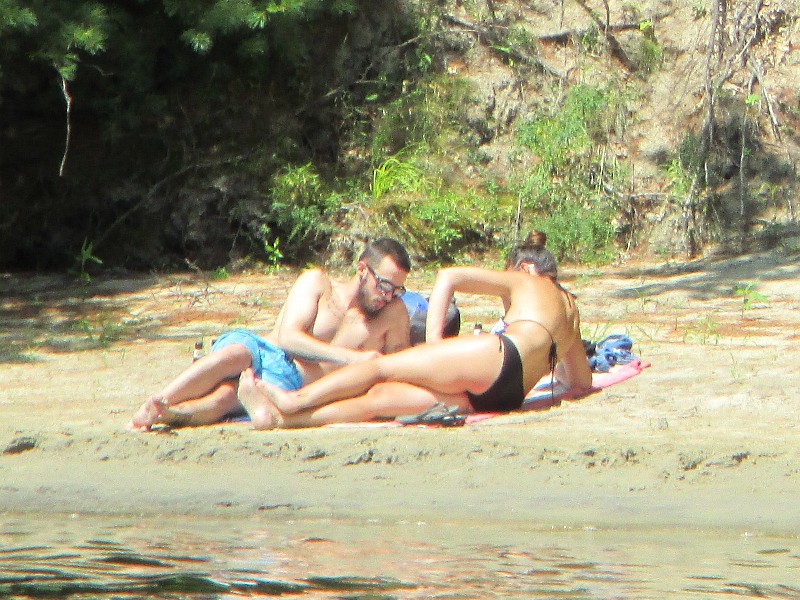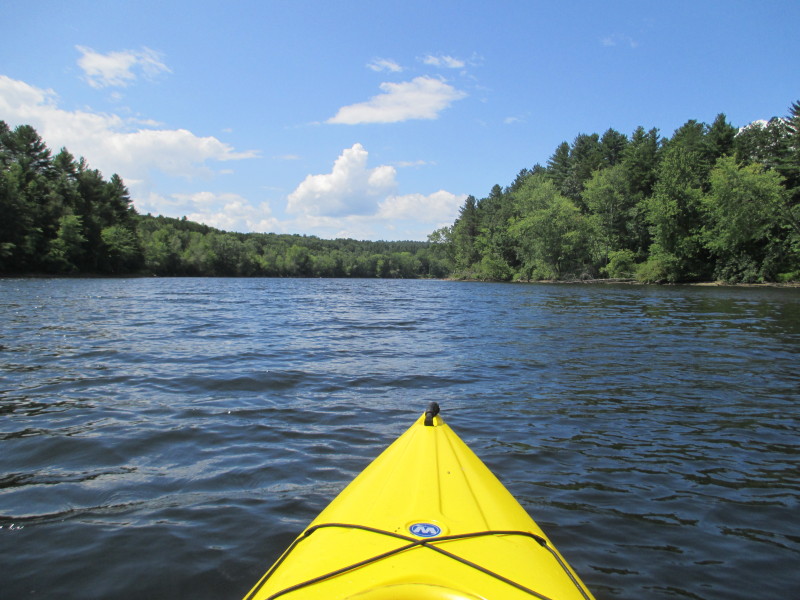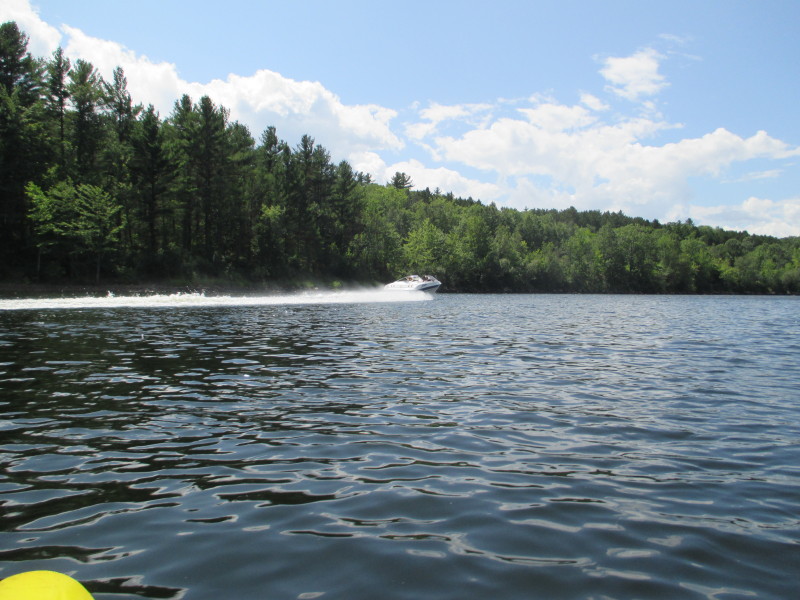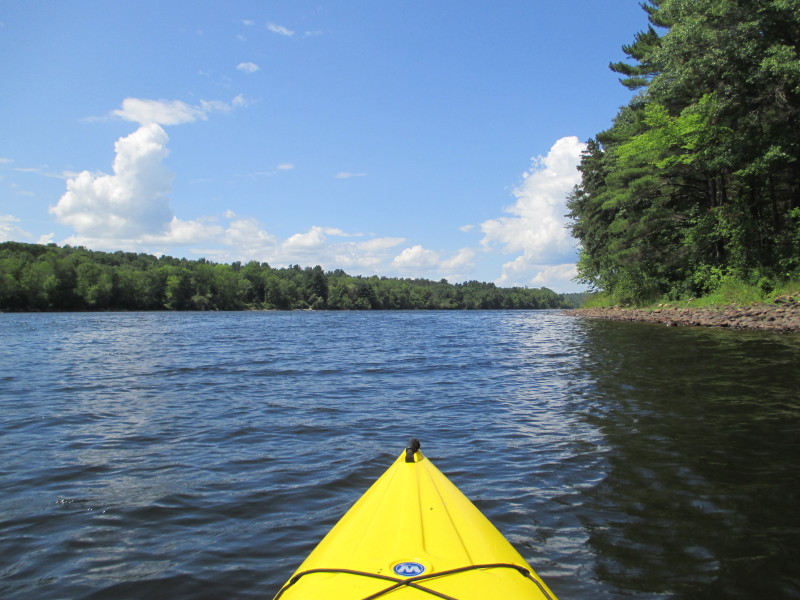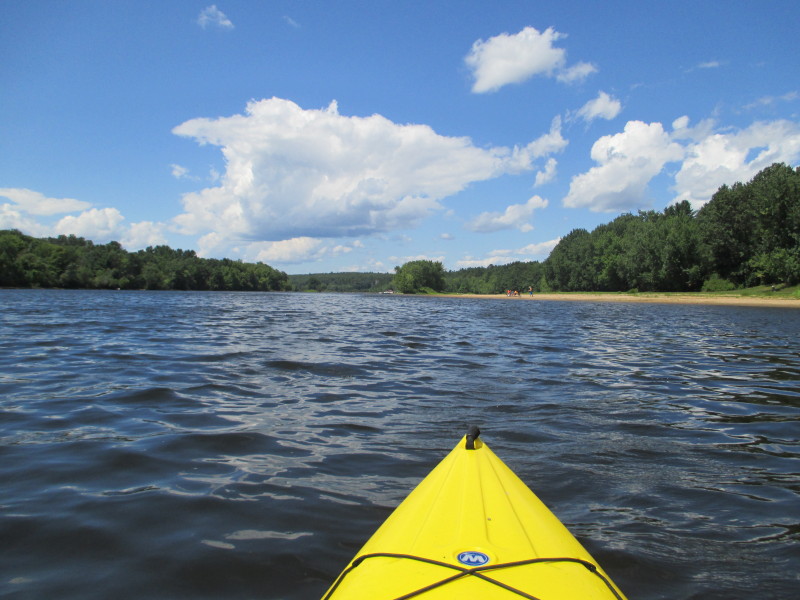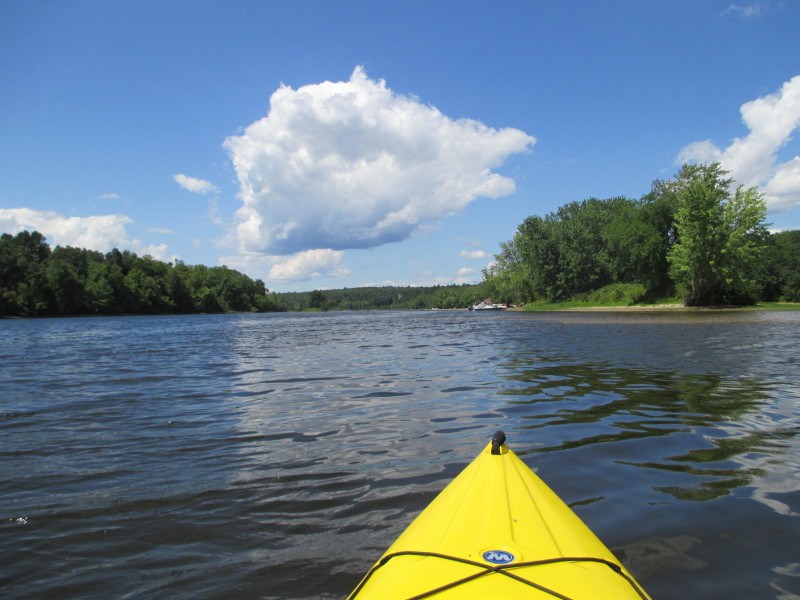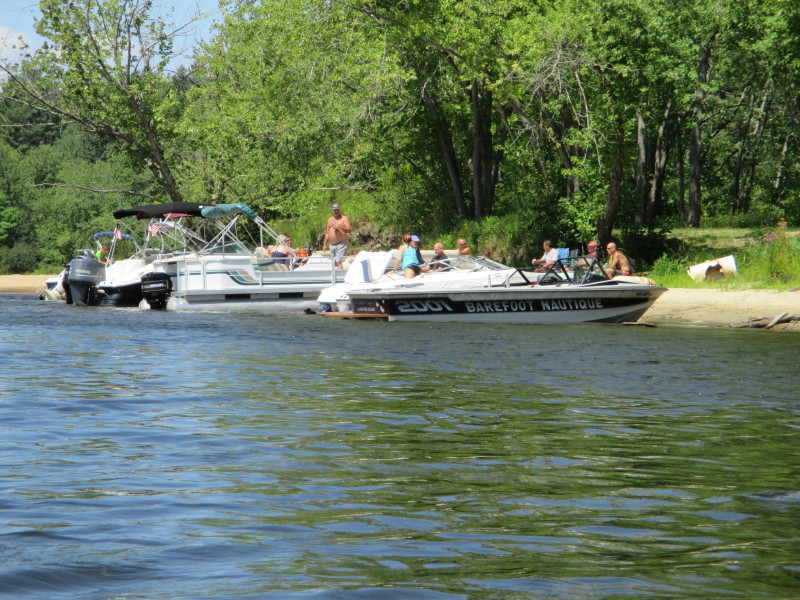 A group of motor-boaters parked on the river side.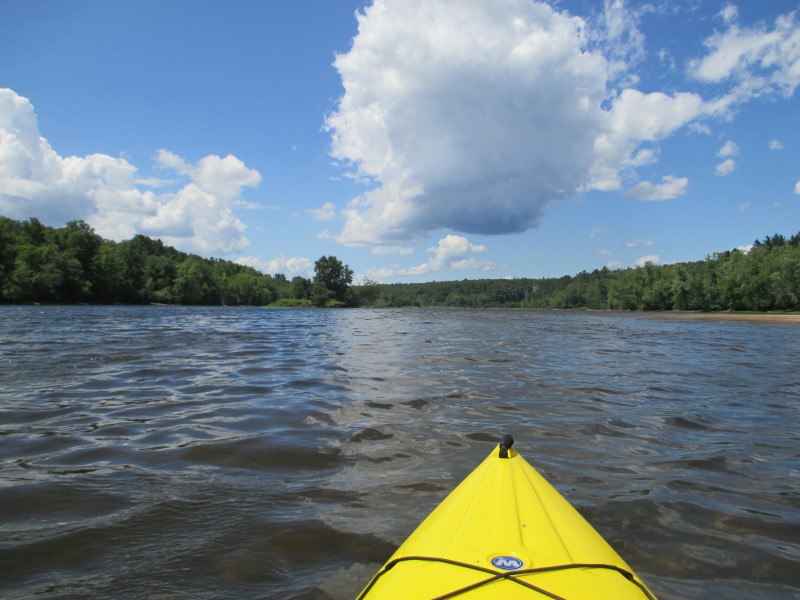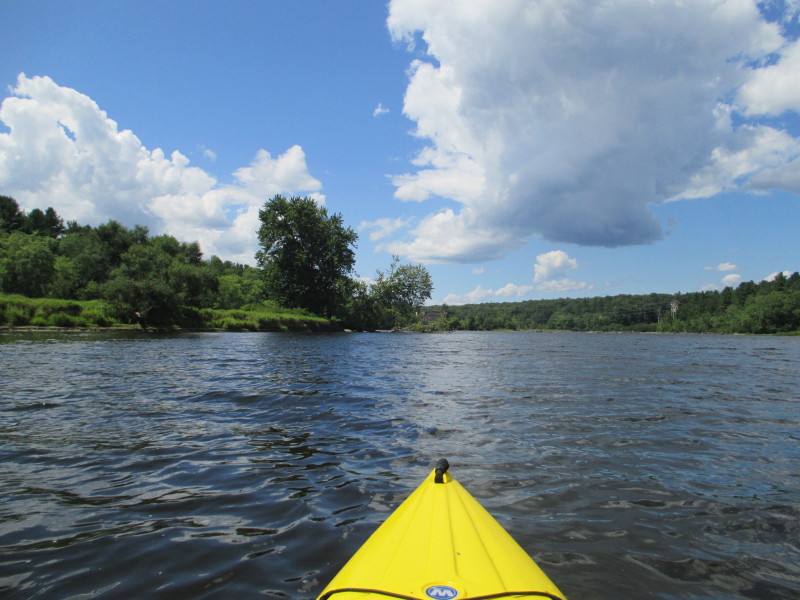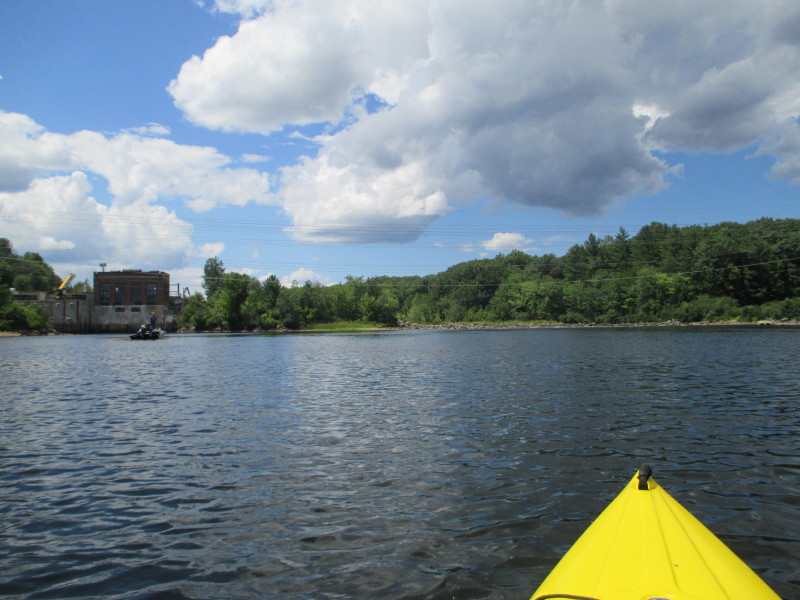 Approaching the dam and the waterfalls.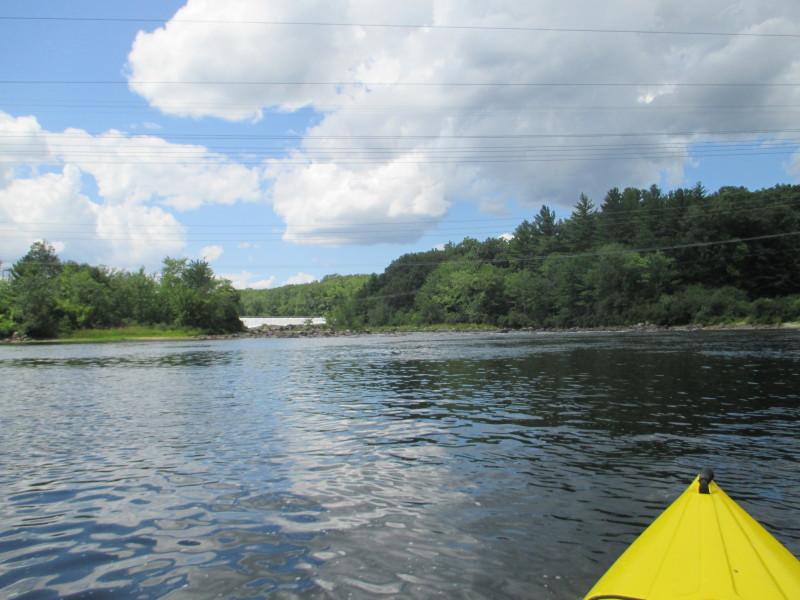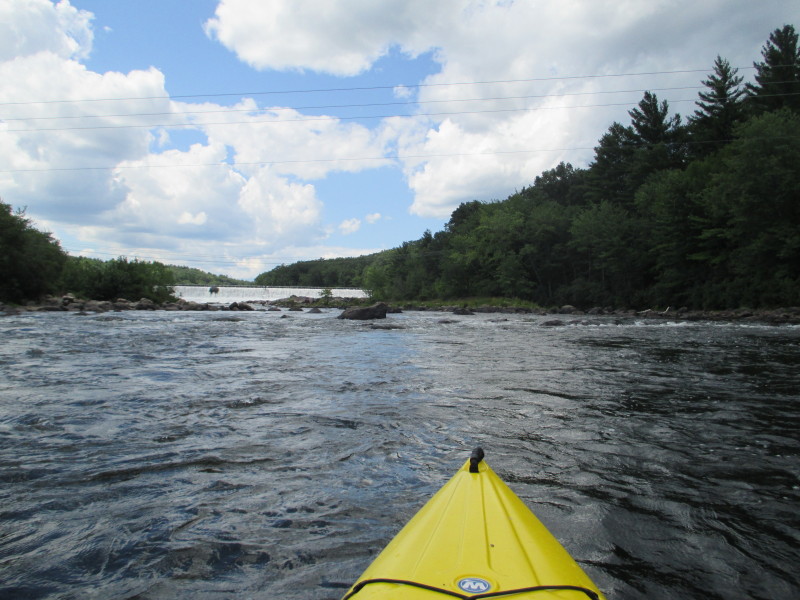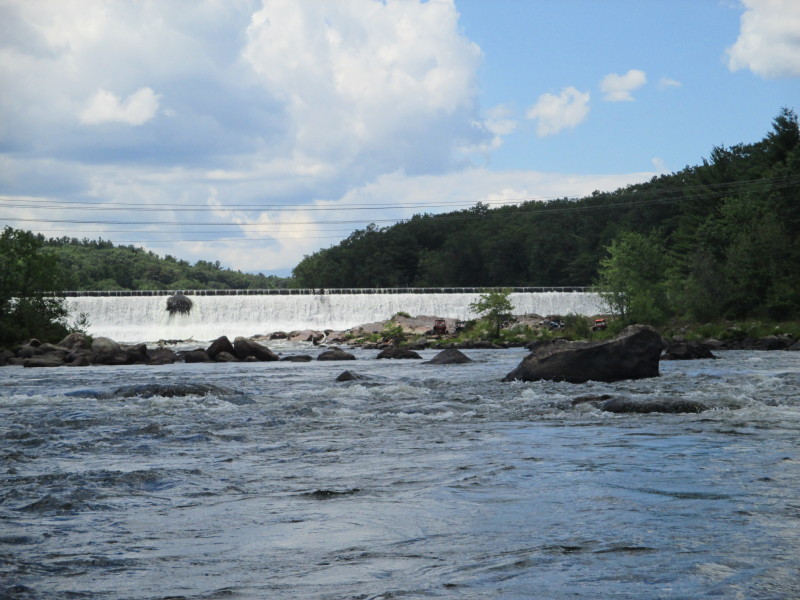 At the bottom of Garvin Falls Dam on the Merrimack River.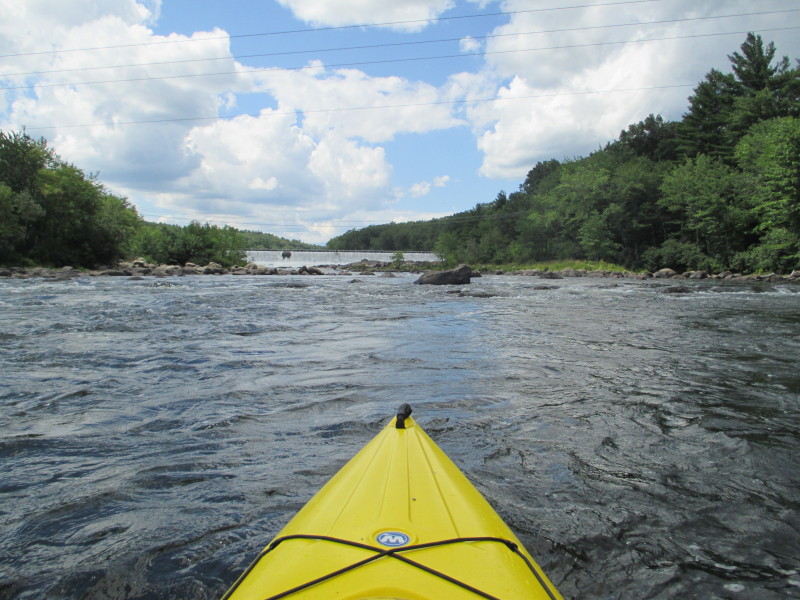 I have reached my point of return.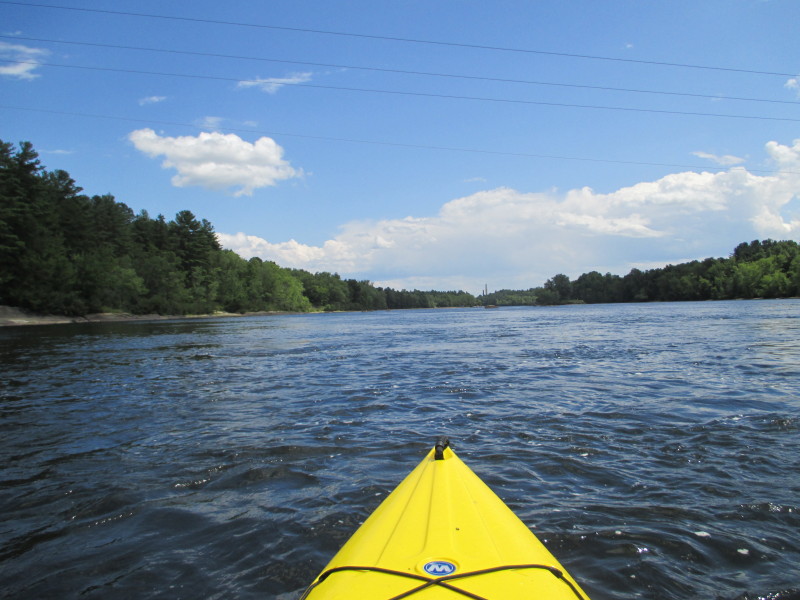 Just turned around.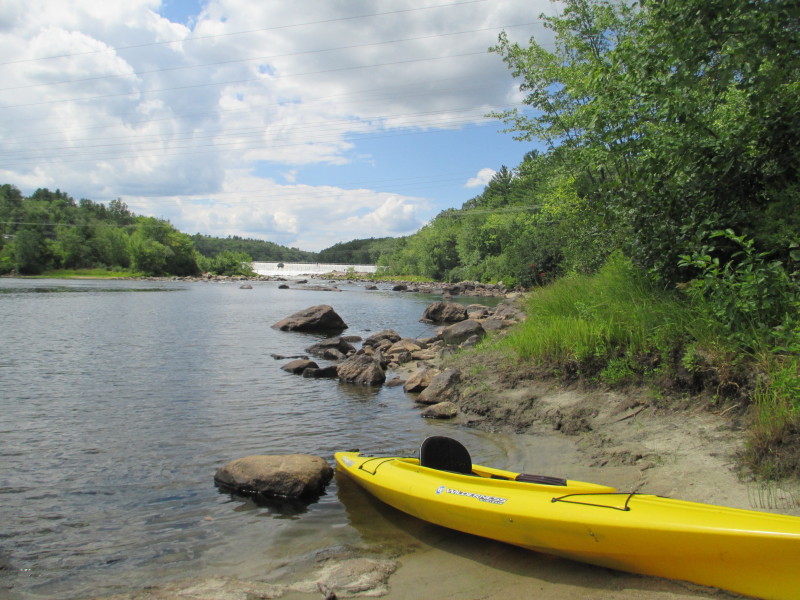 Took a short break near the bottom of the falls.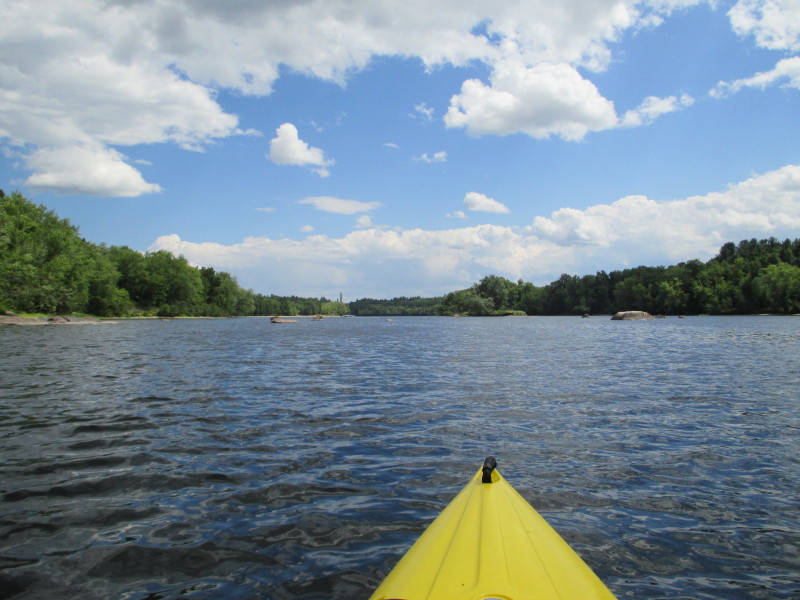 Back on the waters of Merrimack River, paddling downstream.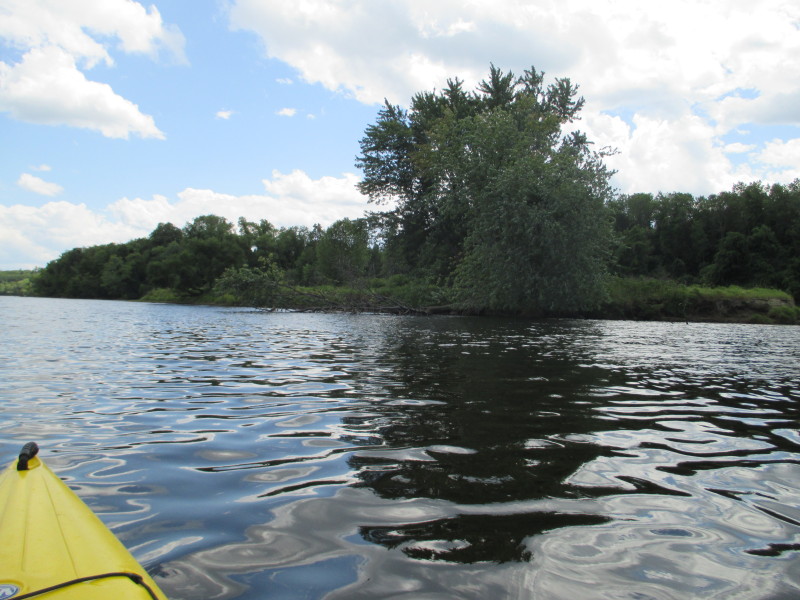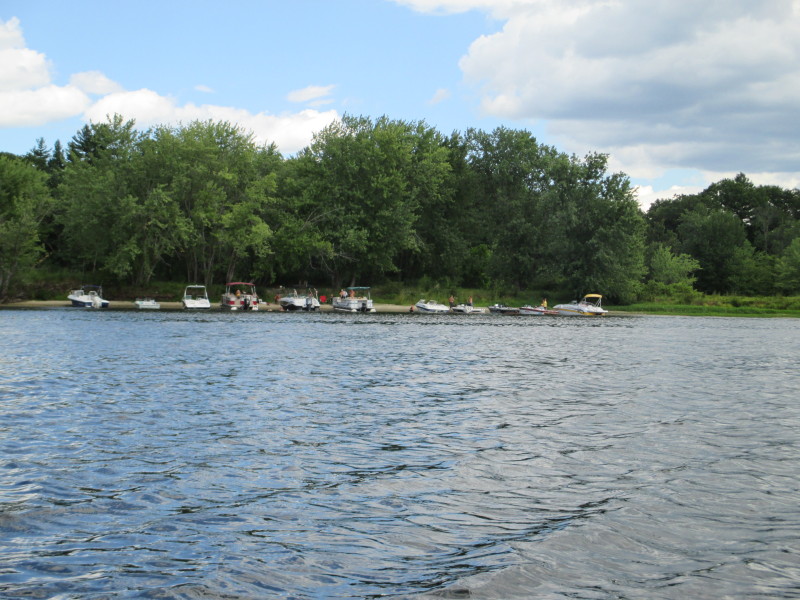 I counted 10 powered boats.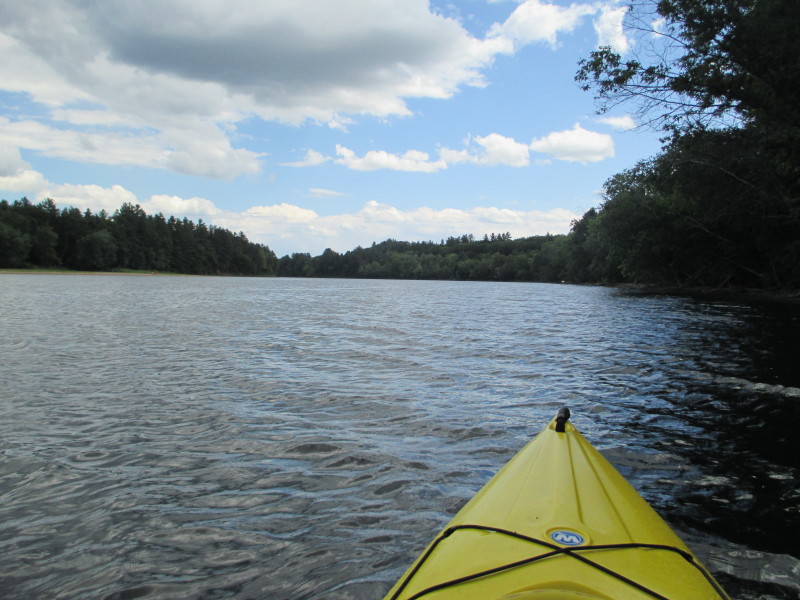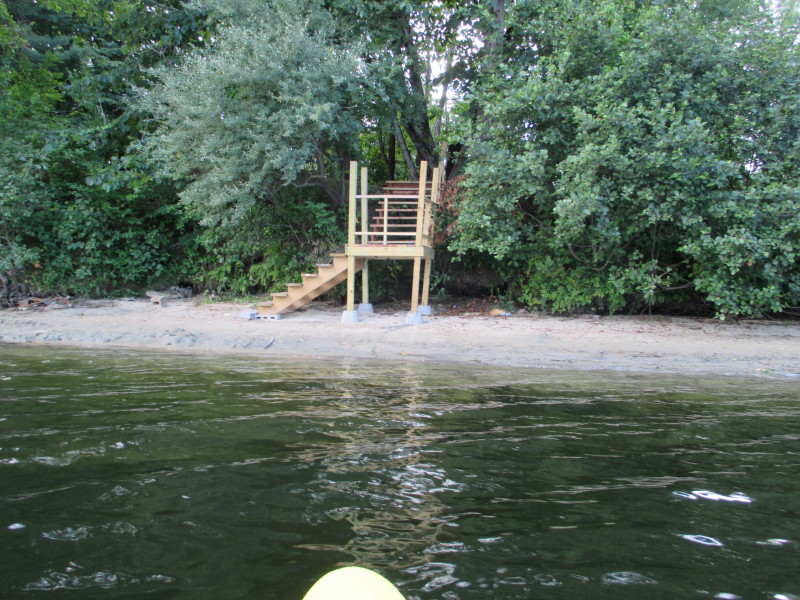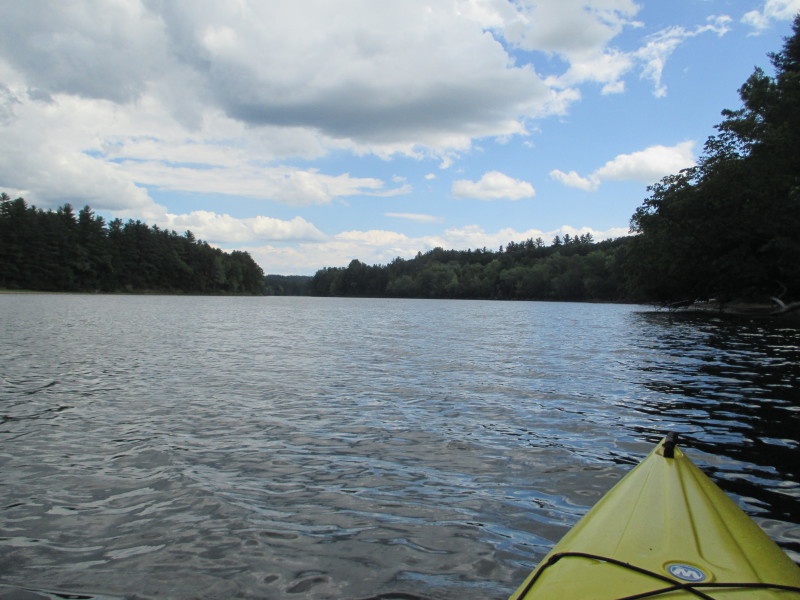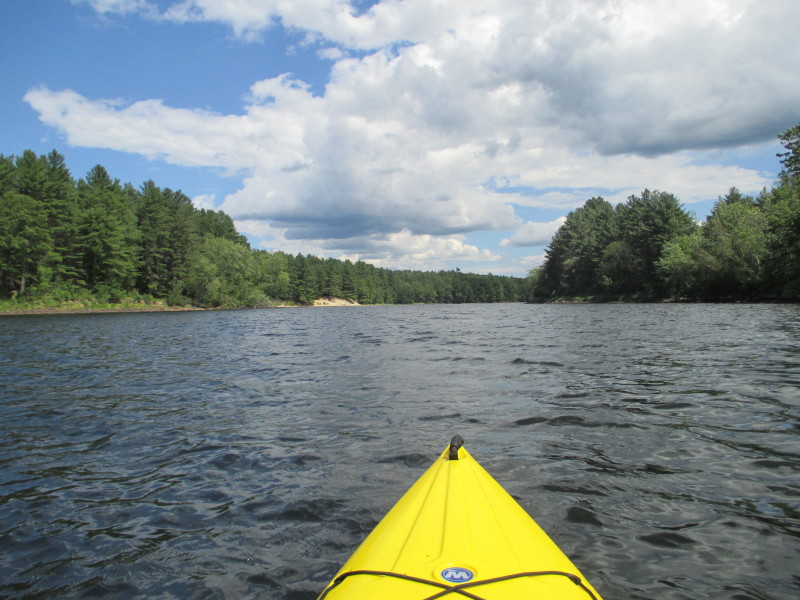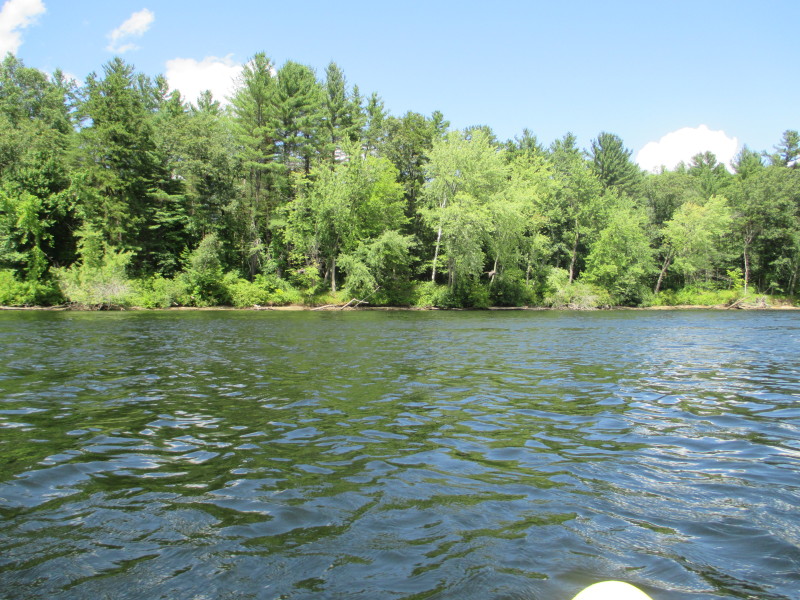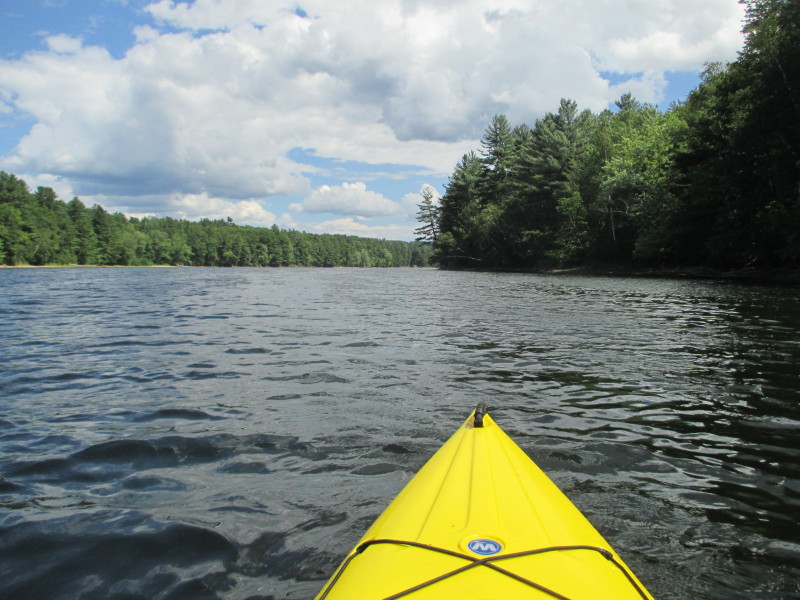 After the river bends to the right, the chimney will be visible.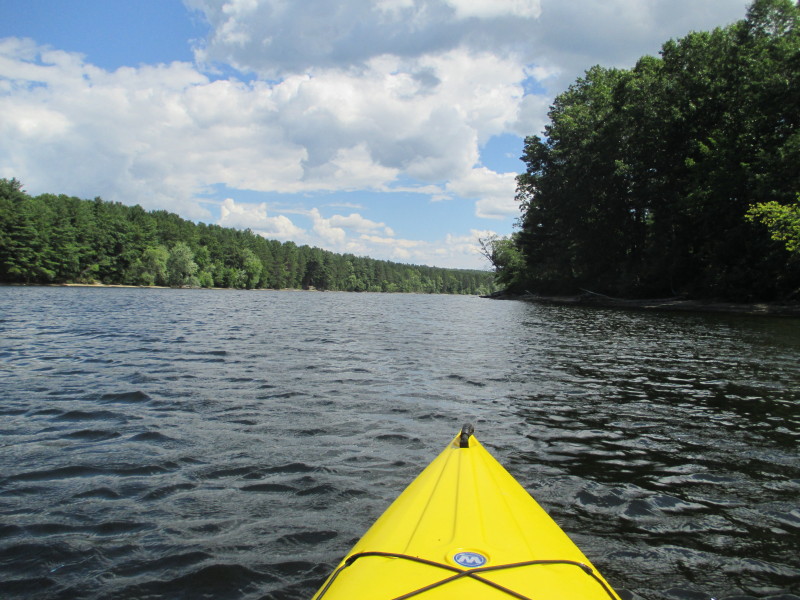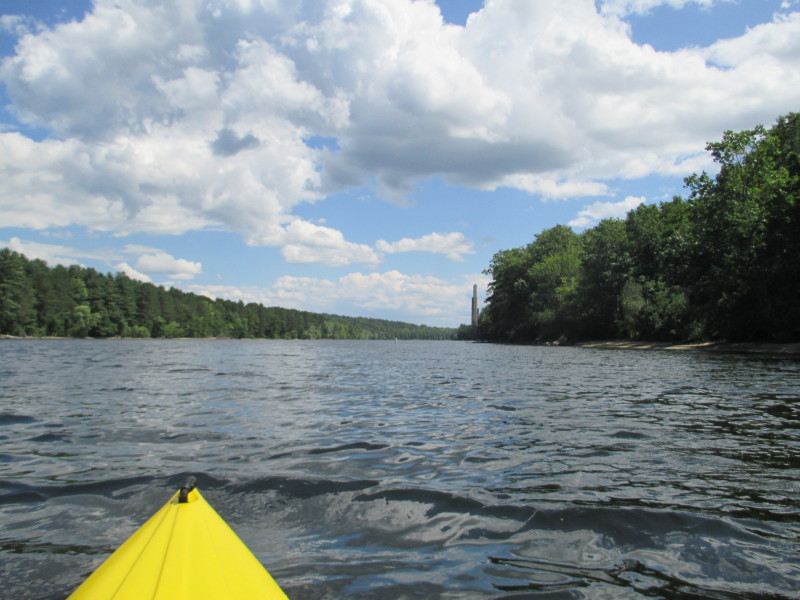 The smokestack marking the midpoint.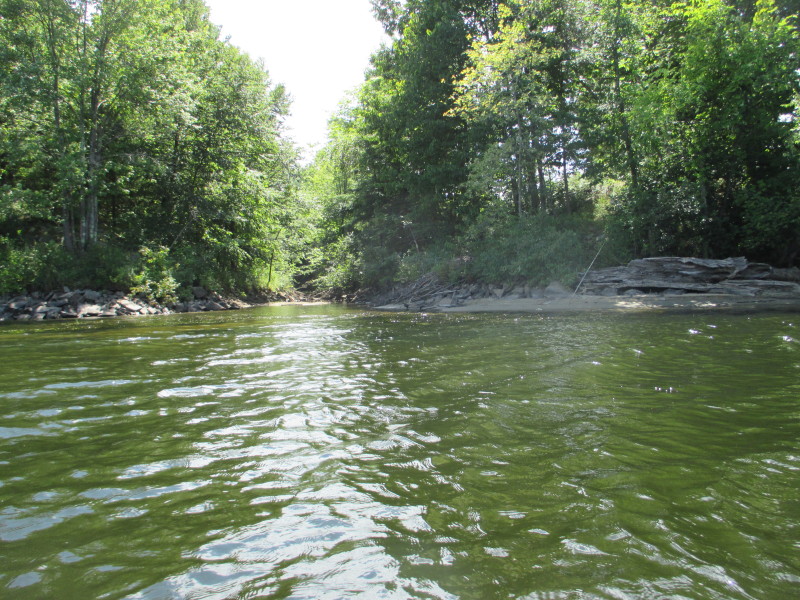 A brook on my left (west side) enters the Merrimack River.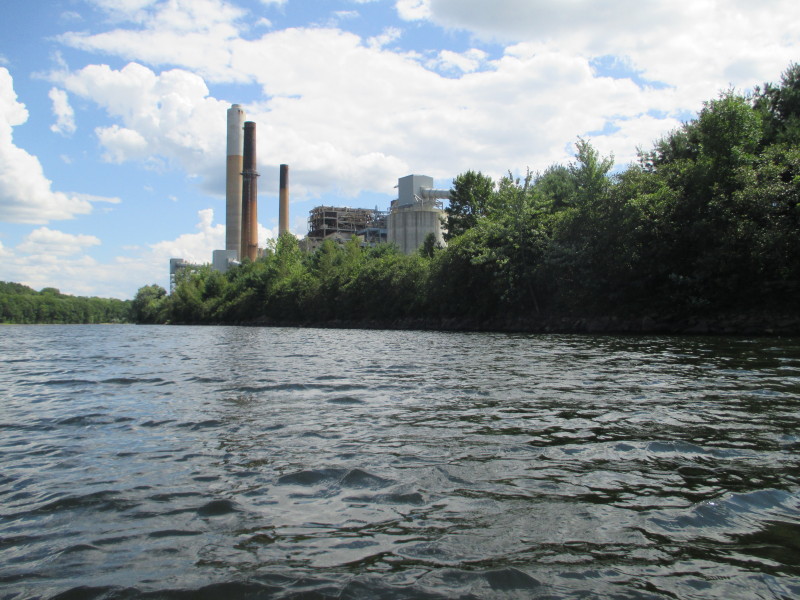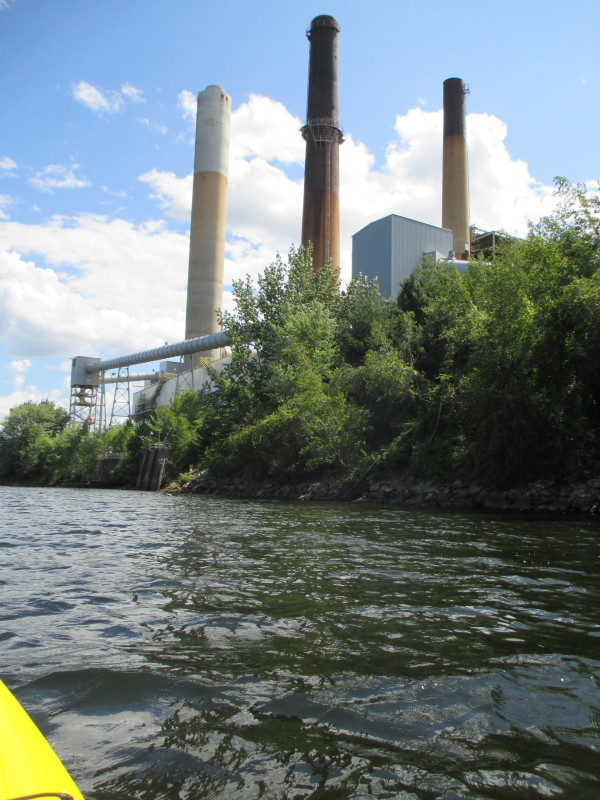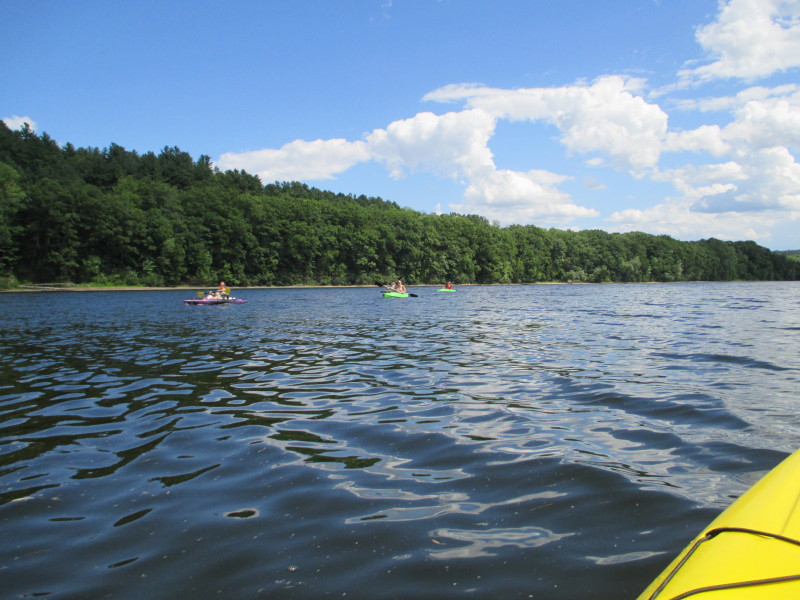 A group of kayakers on Merrimack River.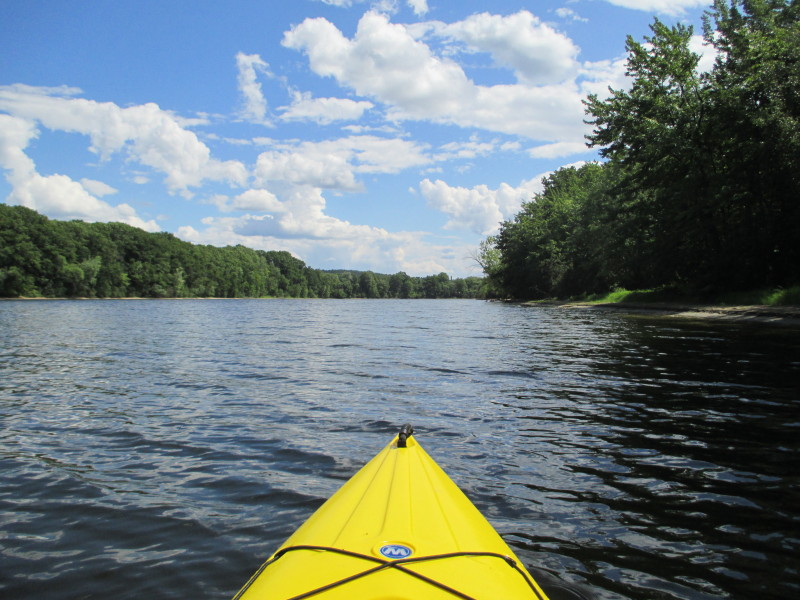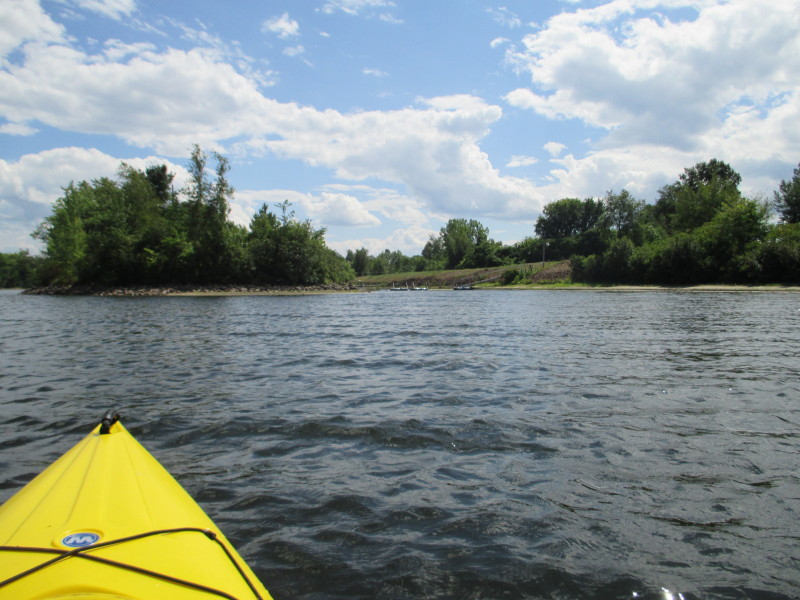 An island on Merrimack River.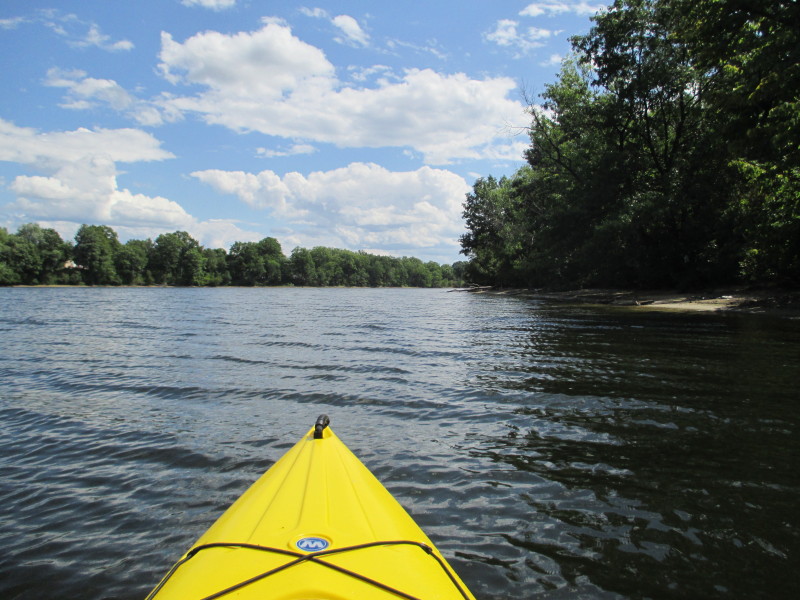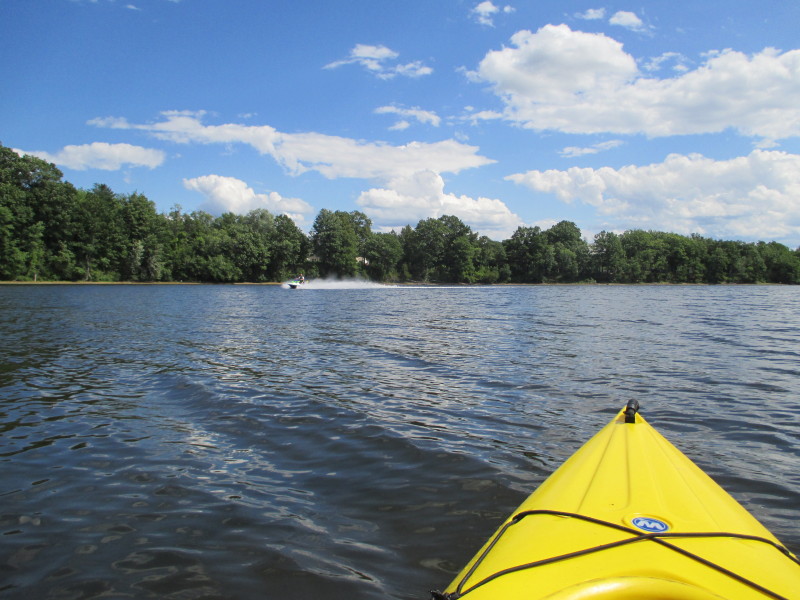 A jet-skier.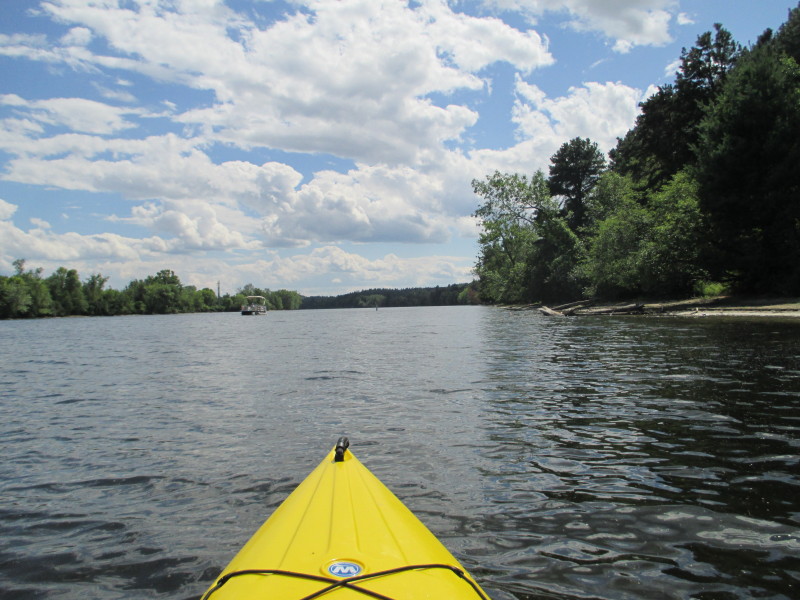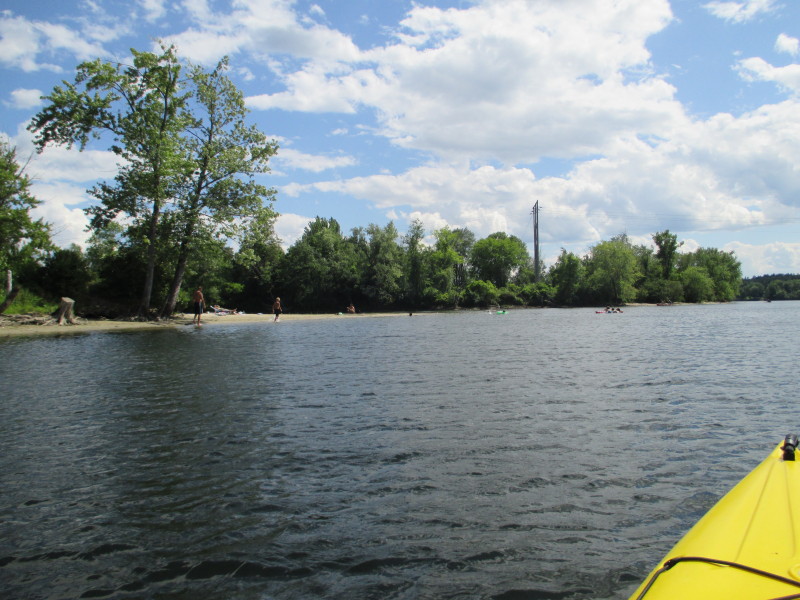 I shifted to the left (east bank) as I am getting closer to the takeout.
The Memorial Fields beach with the fetching dog I passed by earlier.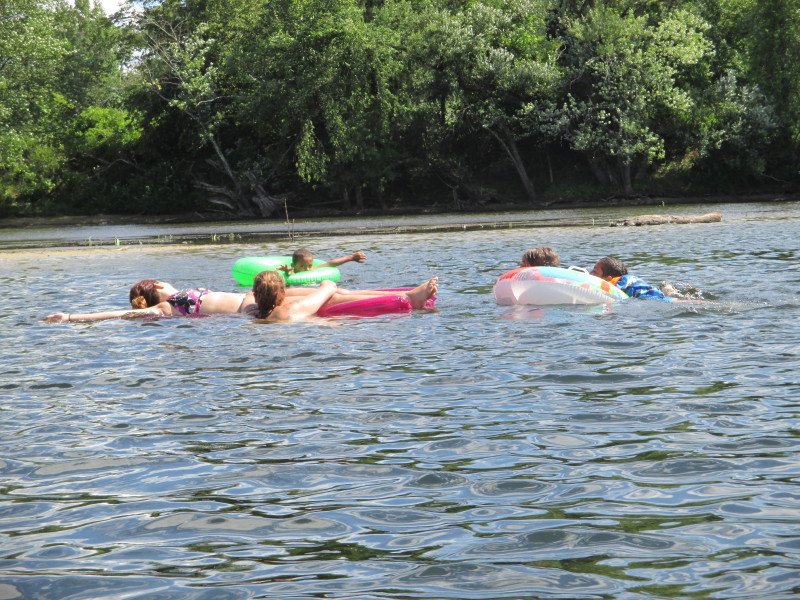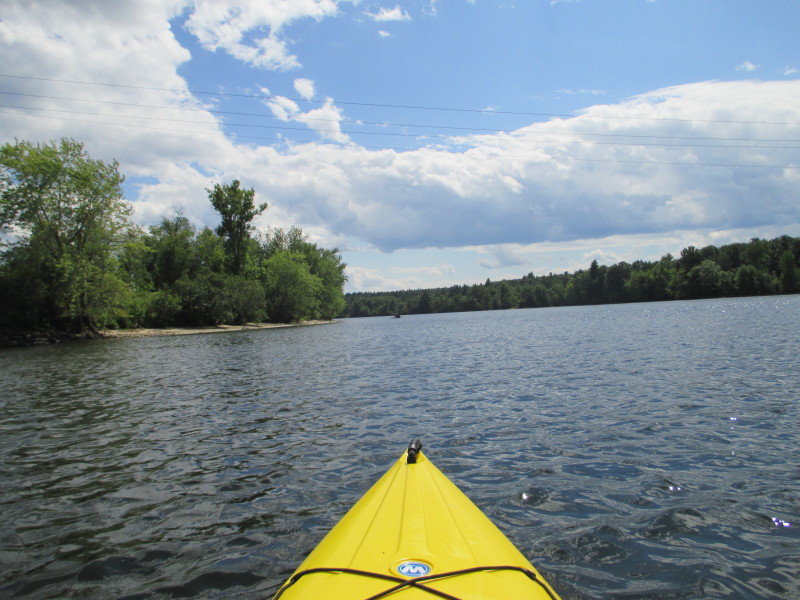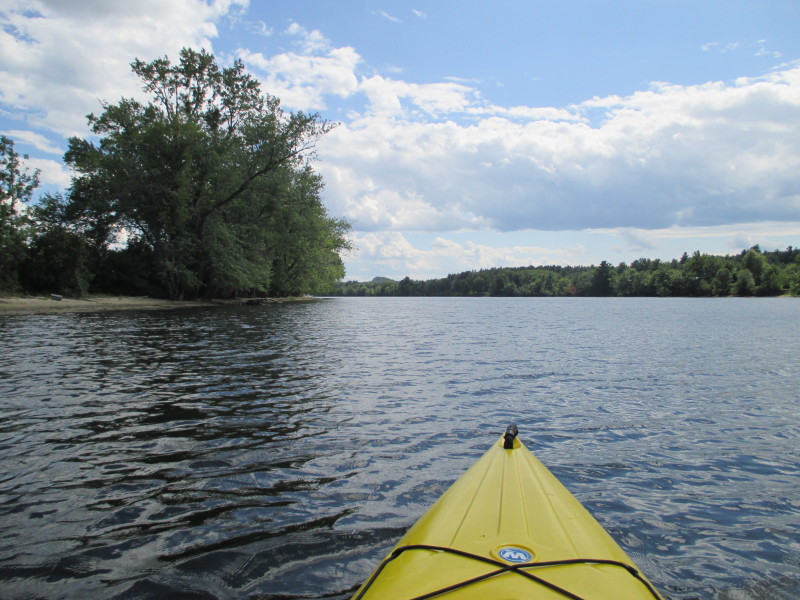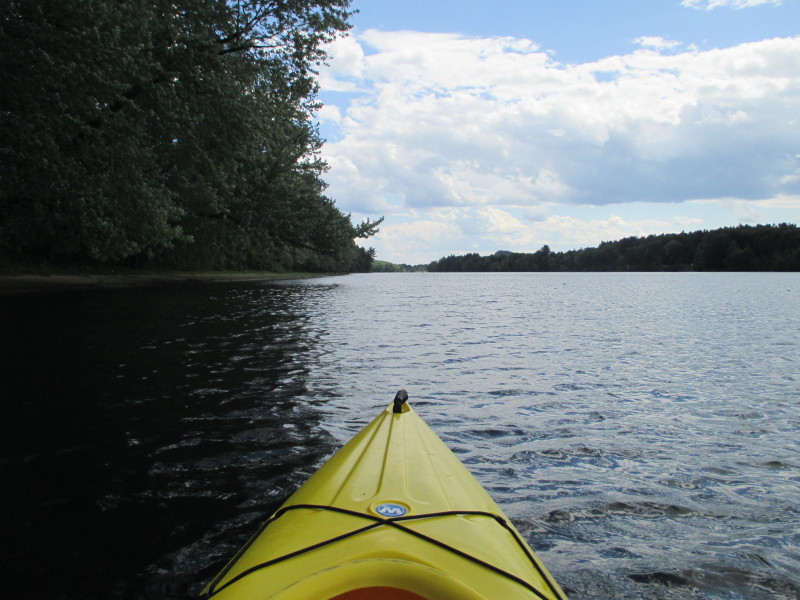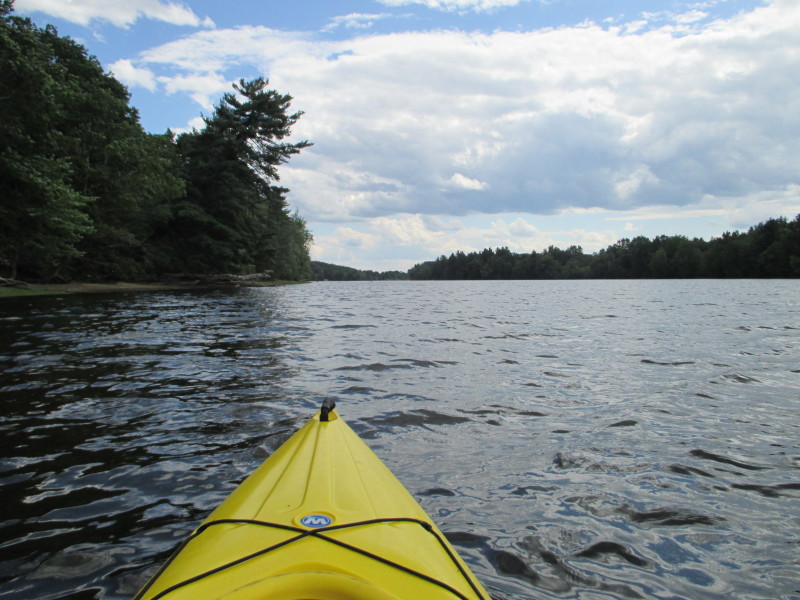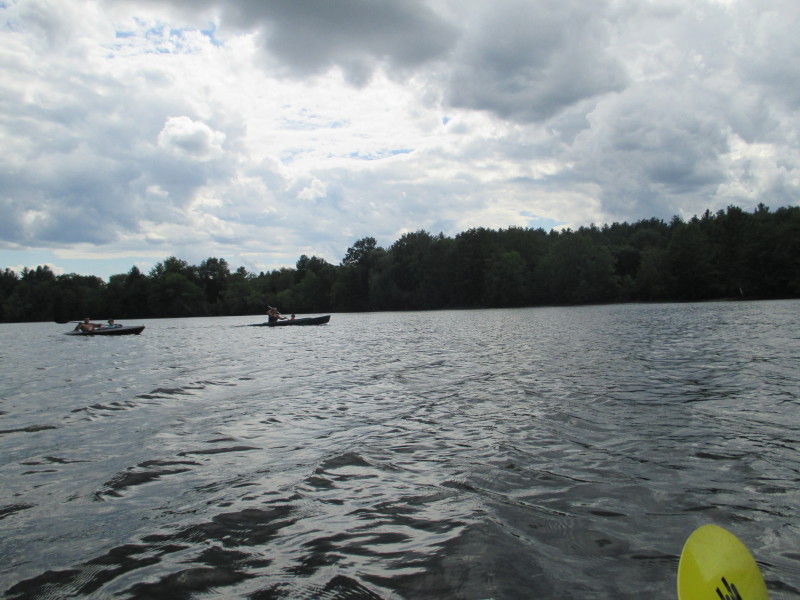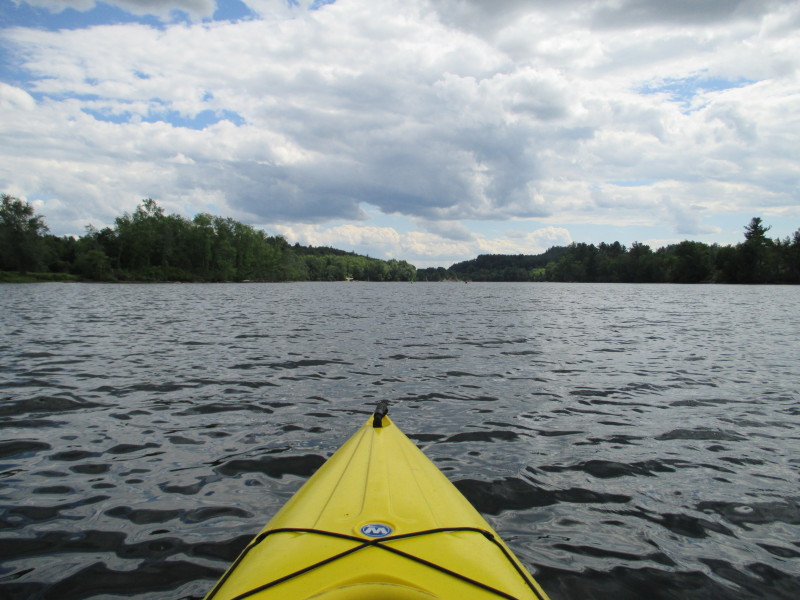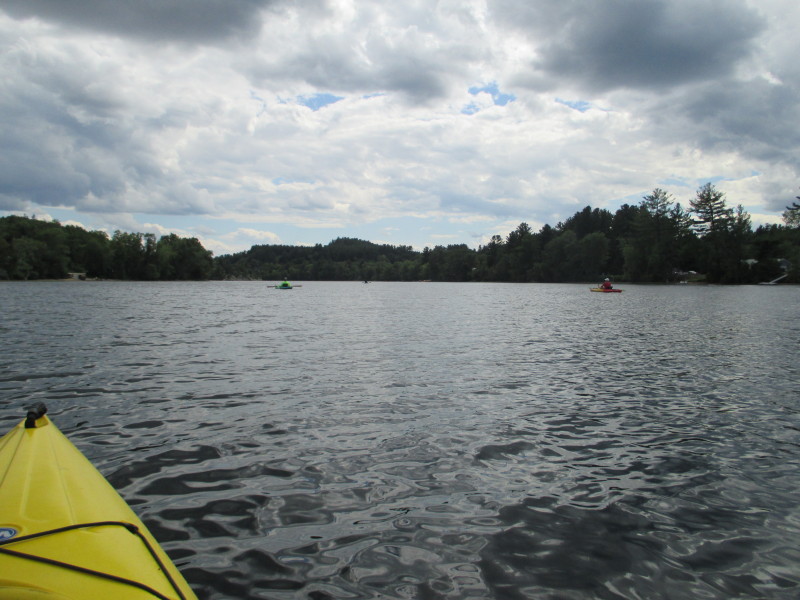 Approaching the takeout ramp.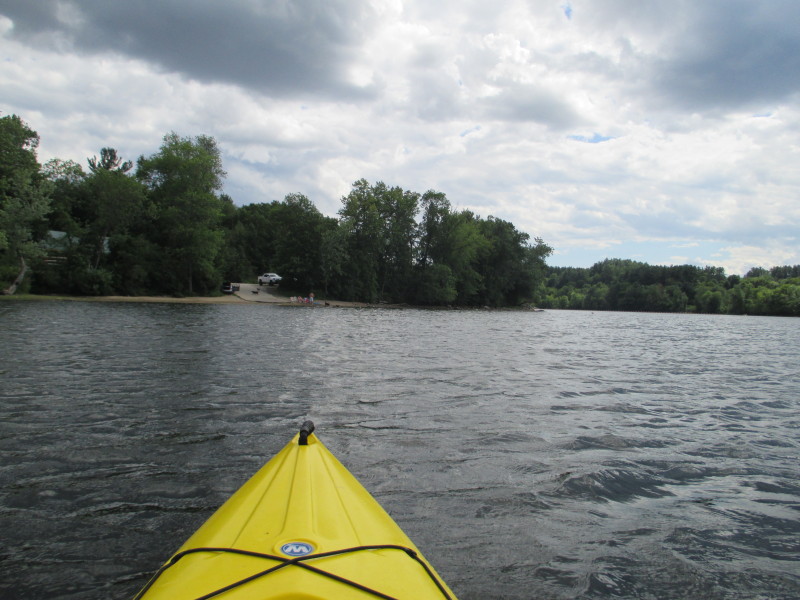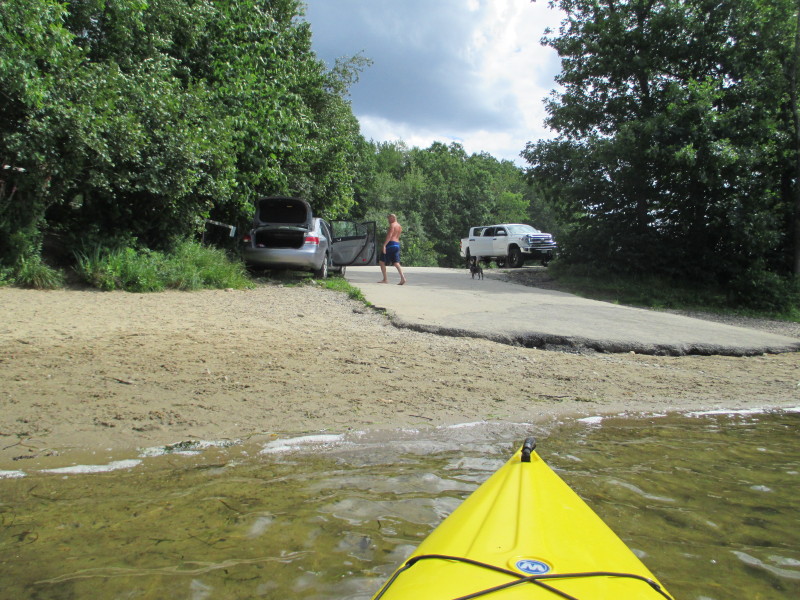 Landed.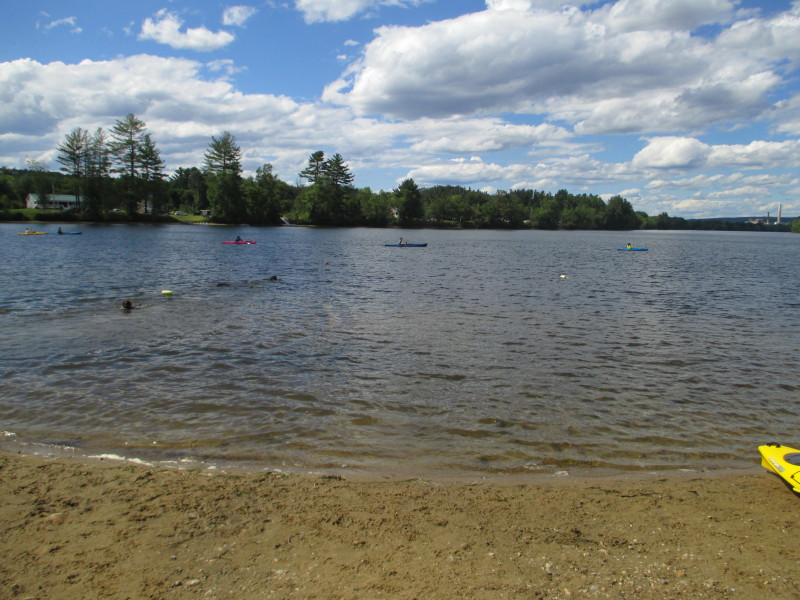 Paddlers from the kayak rental shop. Paddling time is 3 hours and 23 minutes.