Other resources:
CT Govt: Glasgo Pond Boat Ramp





Number of original photos on this page : 99
All photos in this website are original and copyrighted.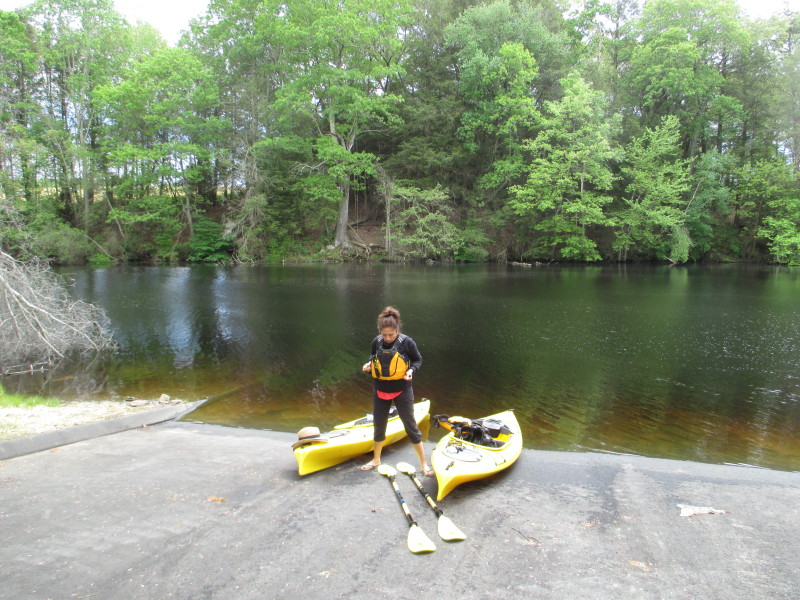 At the ramp to Glasgo Pond at Hillview Heights in Jewett City CT.
Trip date is May 2017.
The Boston Kayaker's wife putting on her jacket.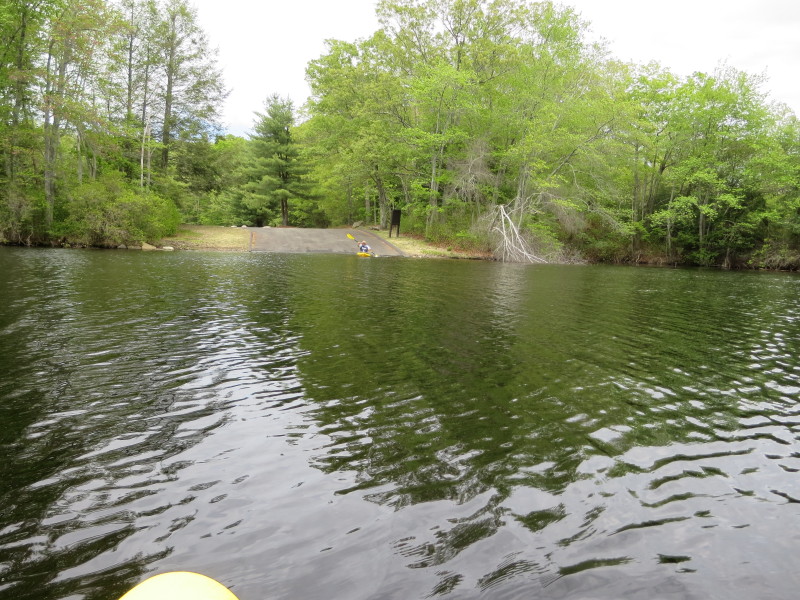 The Boston Kayaker launching on Glasgo Pond.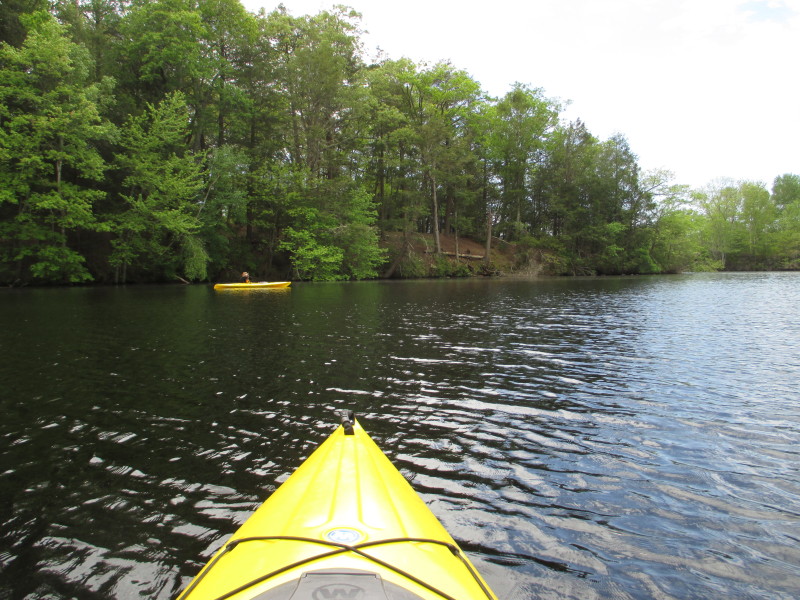 From the launch, we went right to see the top of Glaso Pond Dam.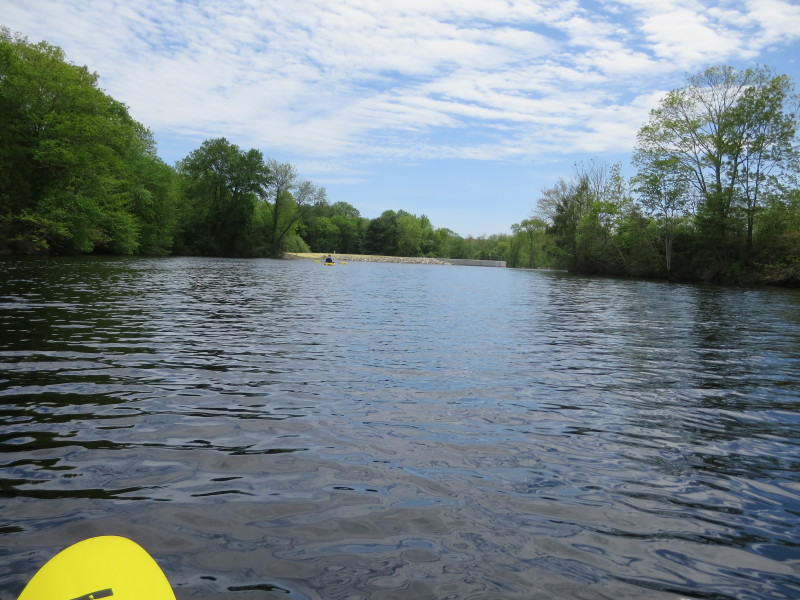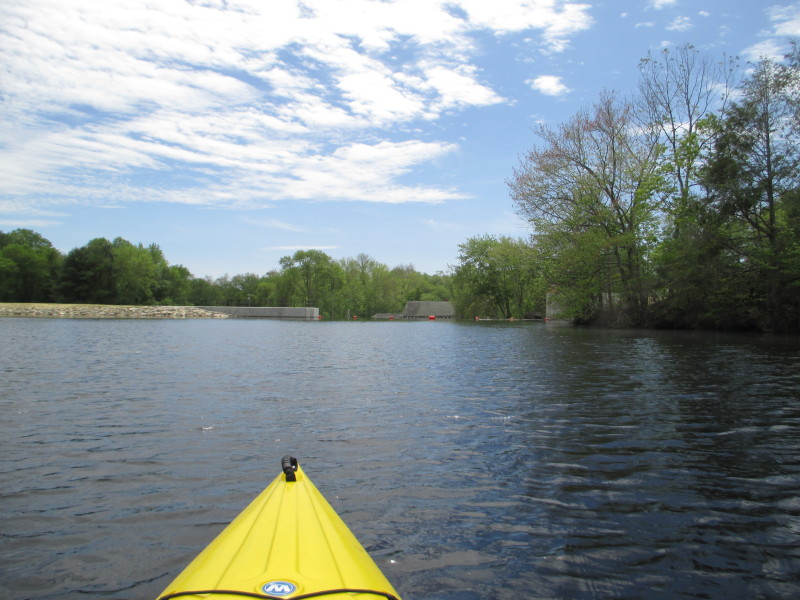 Soon after paddling right, the top of the dam can be seen.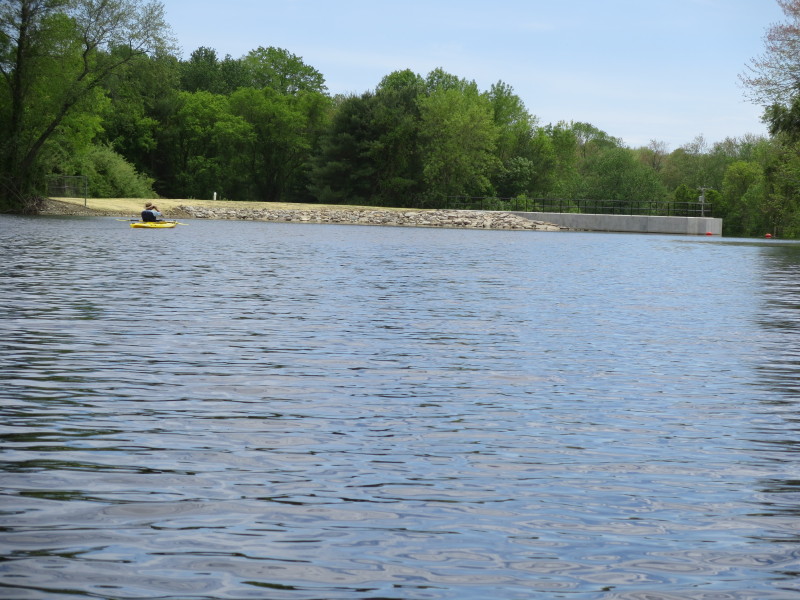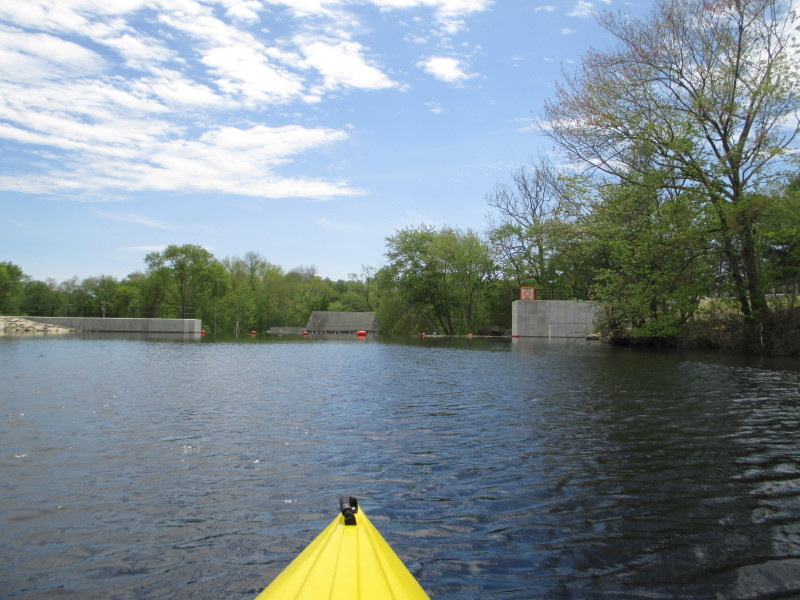 The top of Glasgo Dam.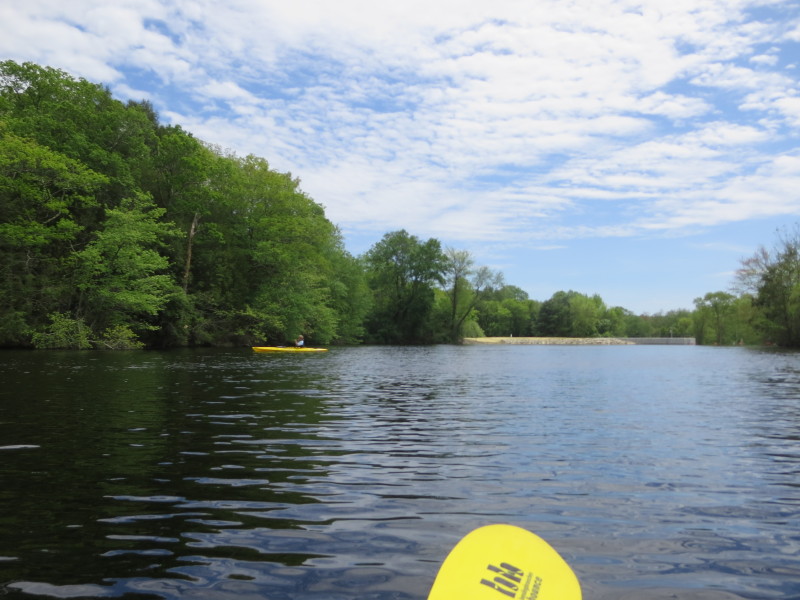 Turned around and will now head east away from the dam.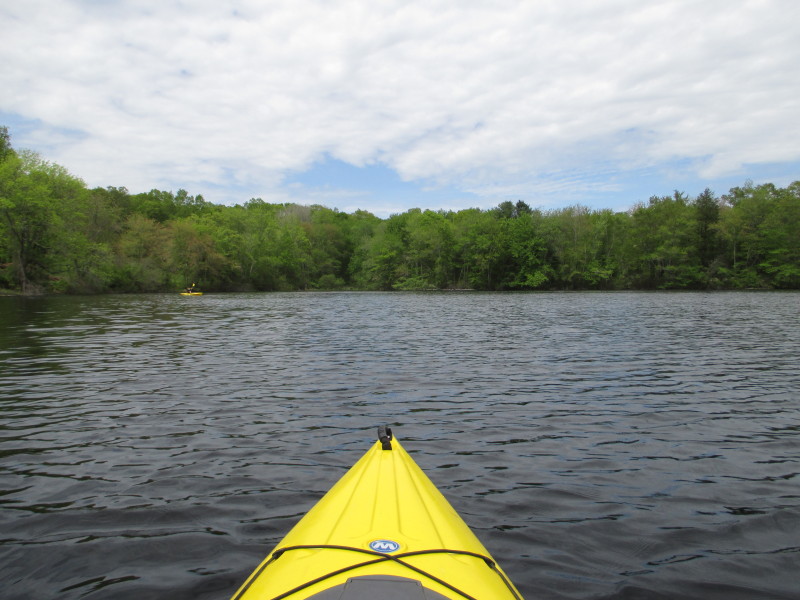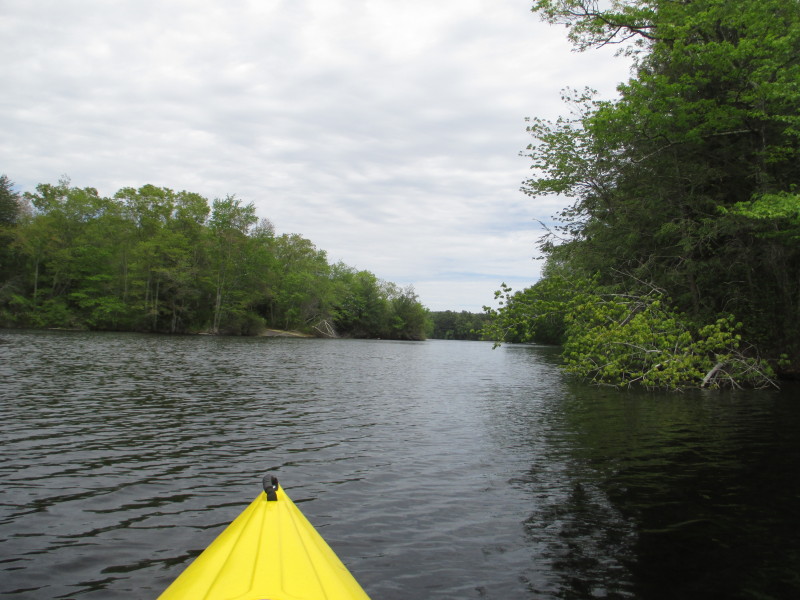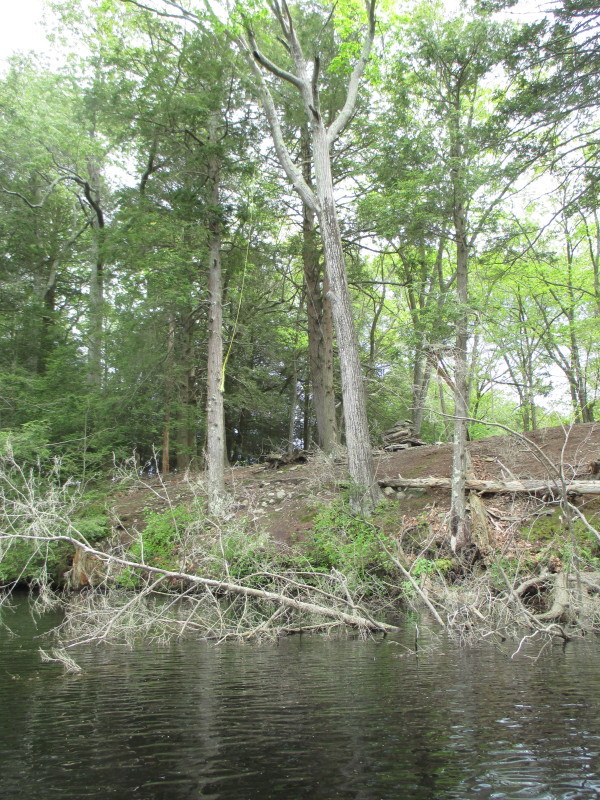 A swing rope.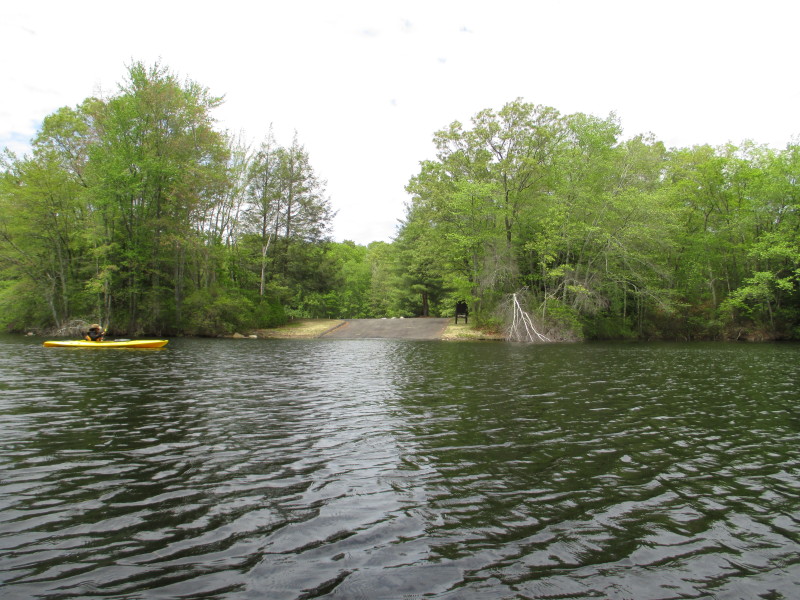 The ramp where we launched earlier.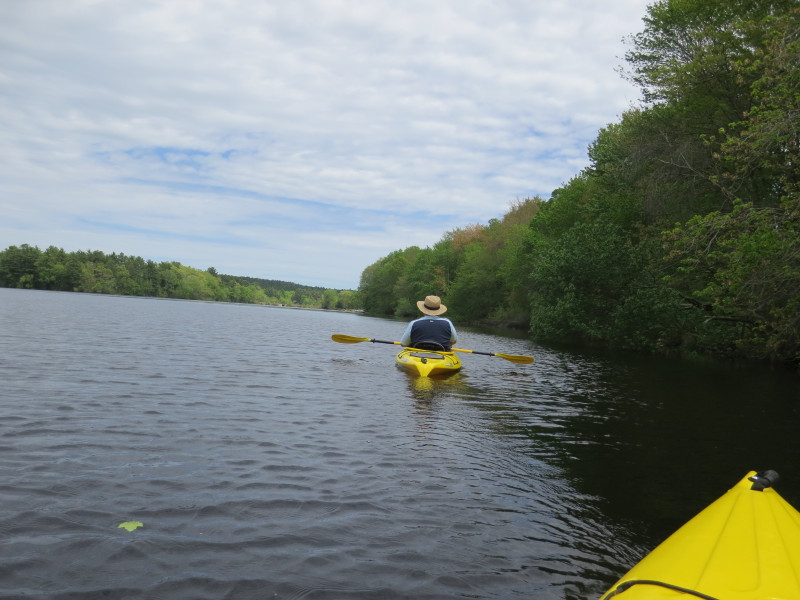 Paddling past the ramp, will paddle along the southern shore on the right.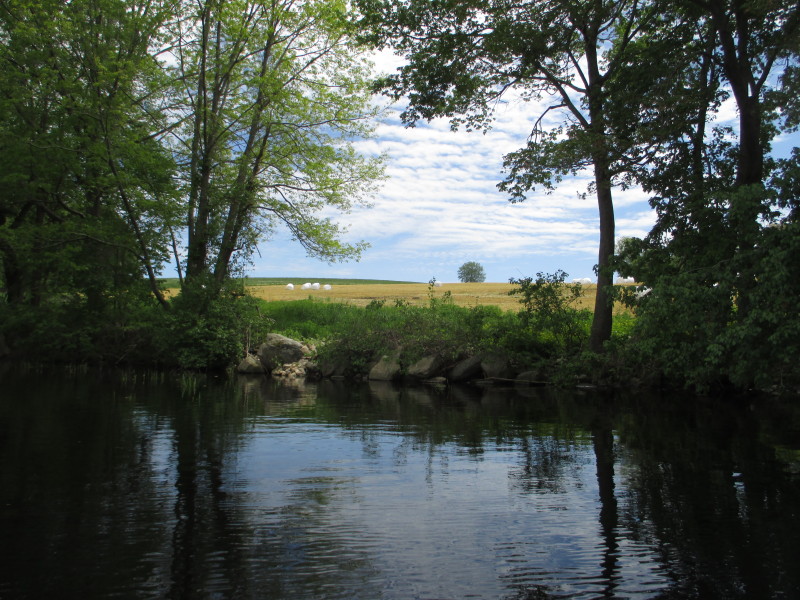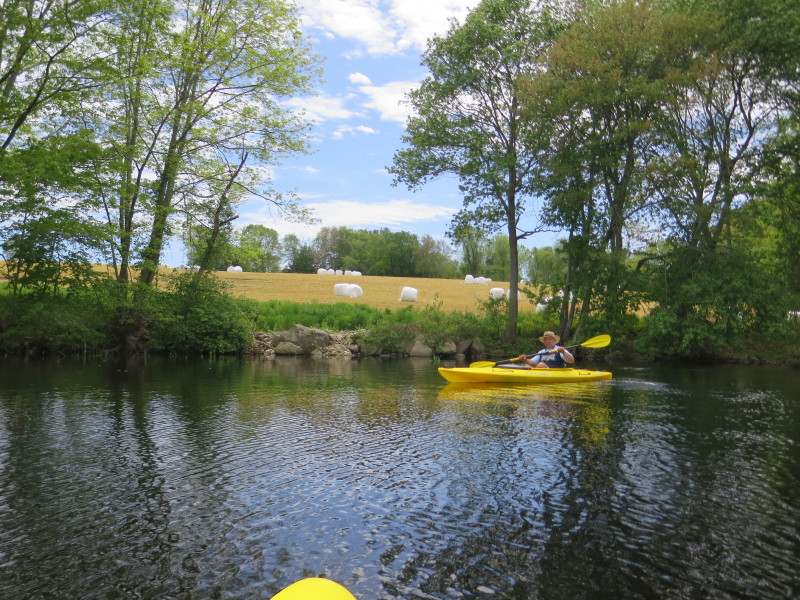 Grass fodder plastic-wrapped for cattle food in the winter.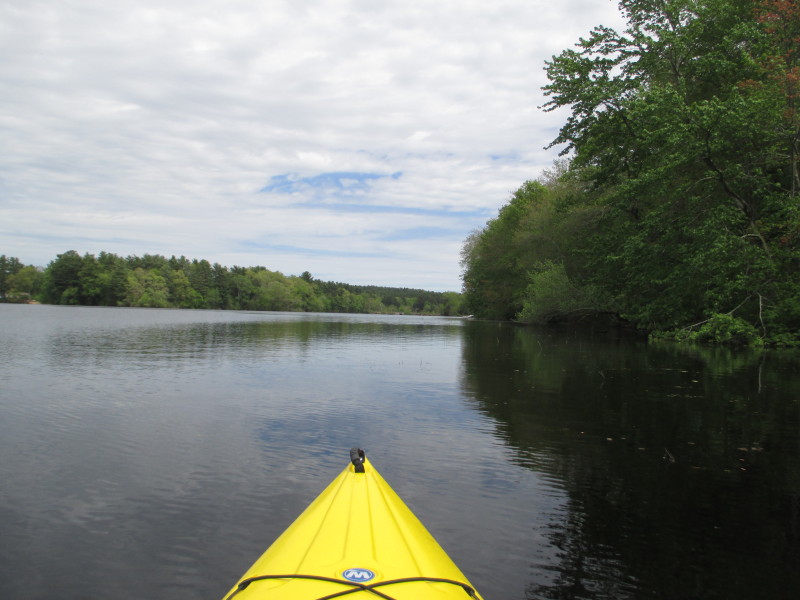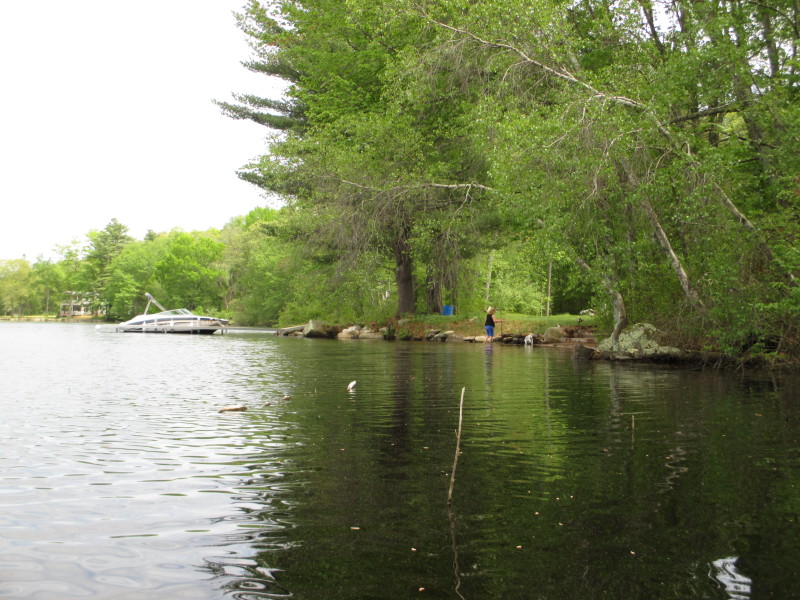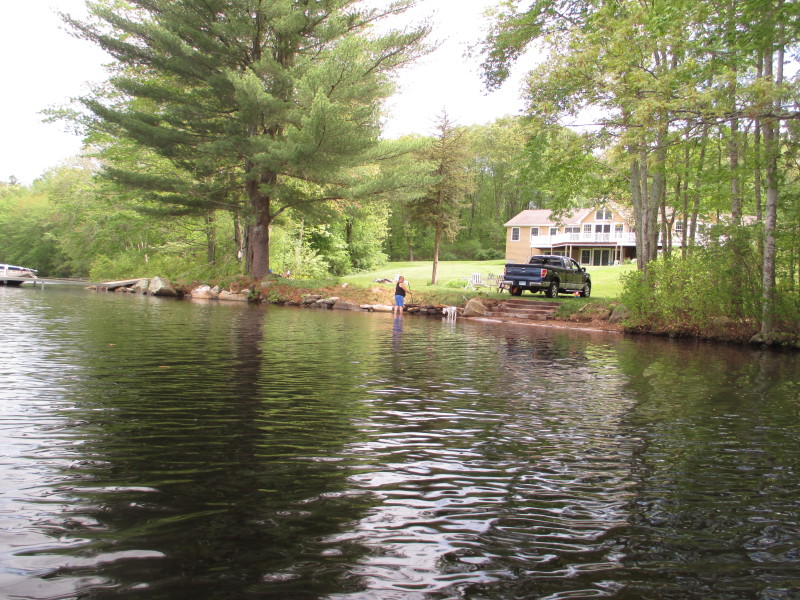 Water-front house.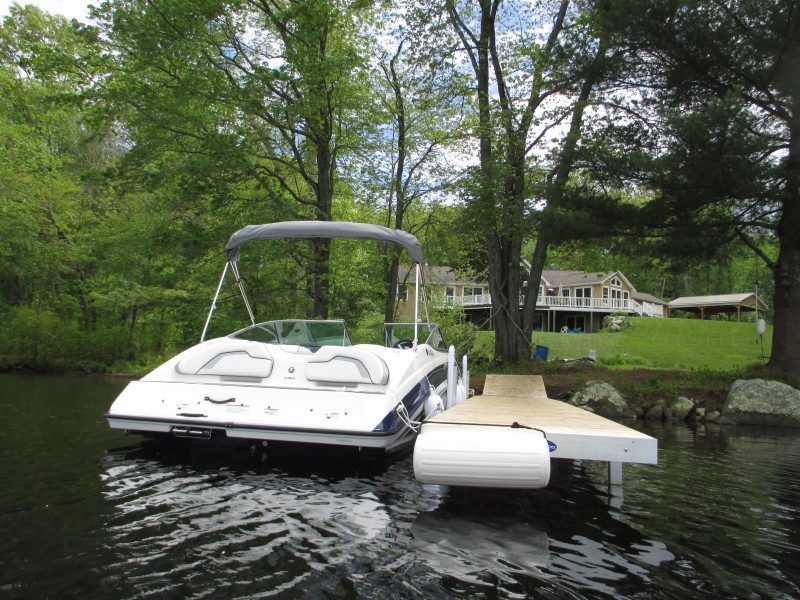 The toys of rich people.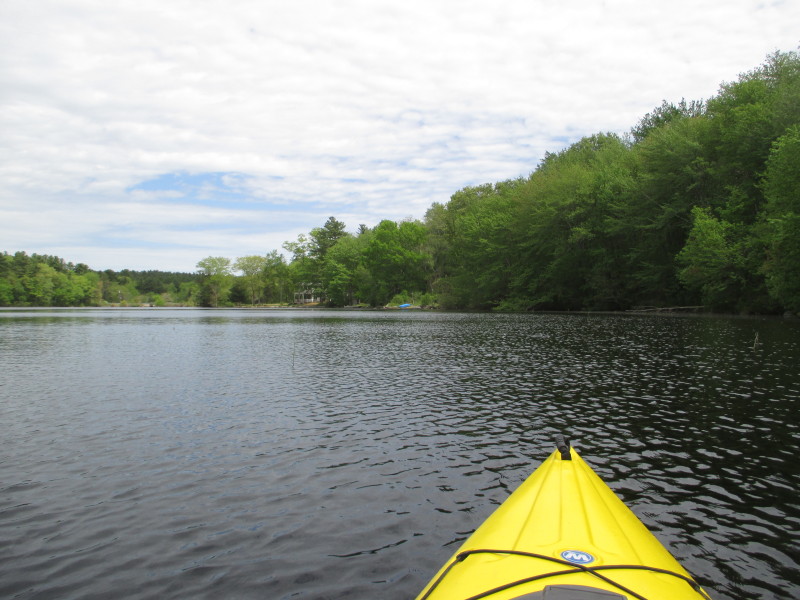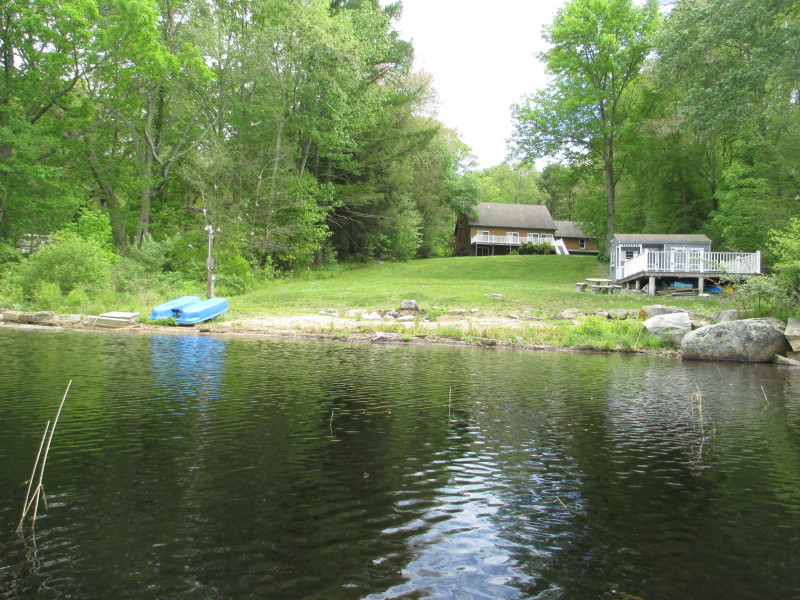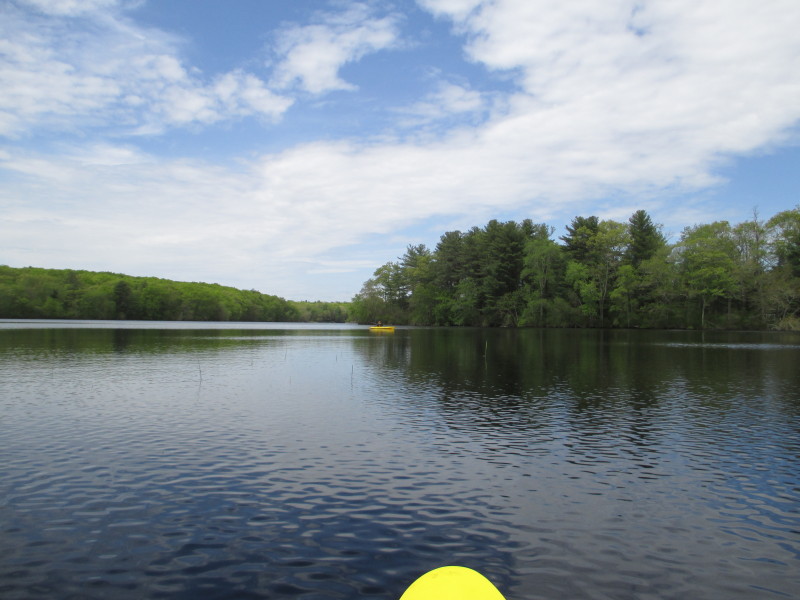 At my left is my wife somewhat in the middle of the pond.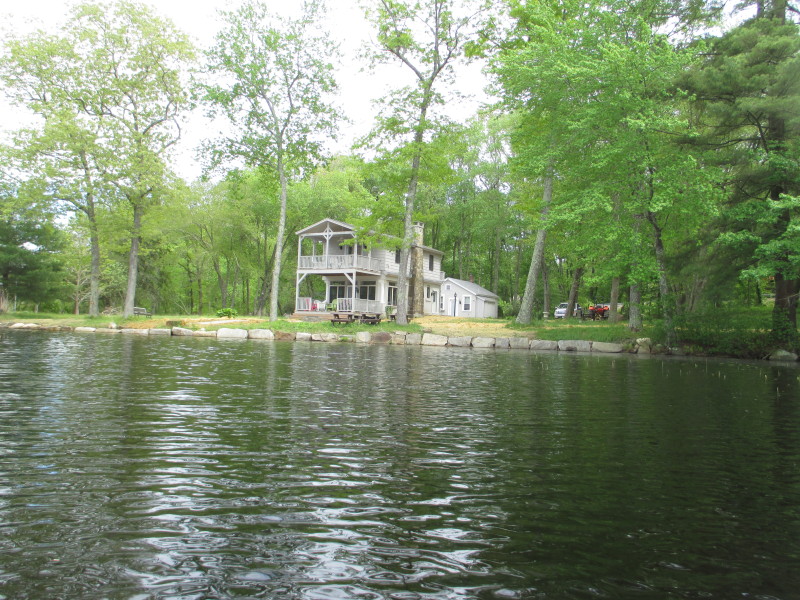 To my right, another nice house.



Route 165 in the background.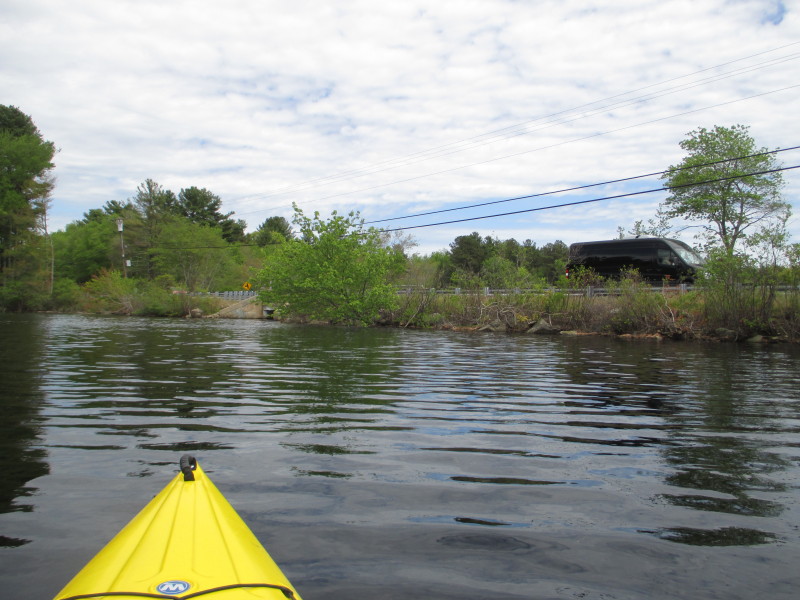 I can see the Route 165 bridge.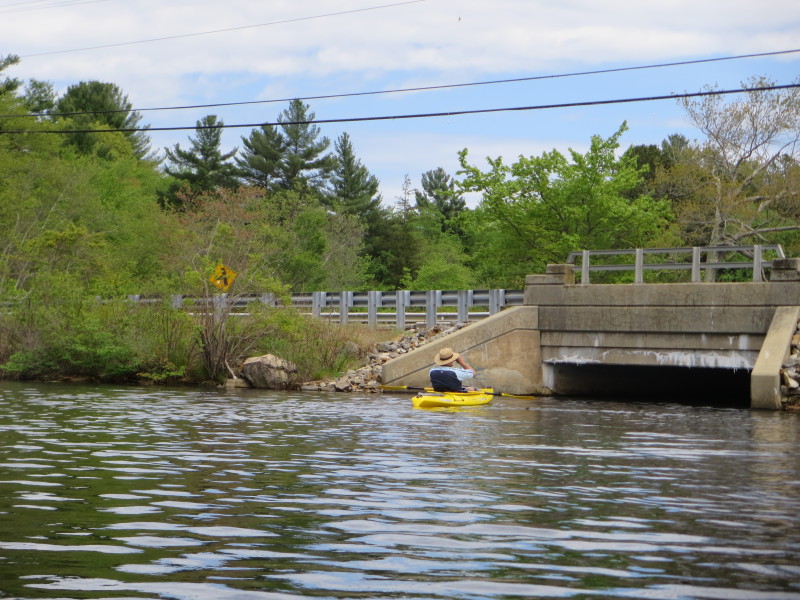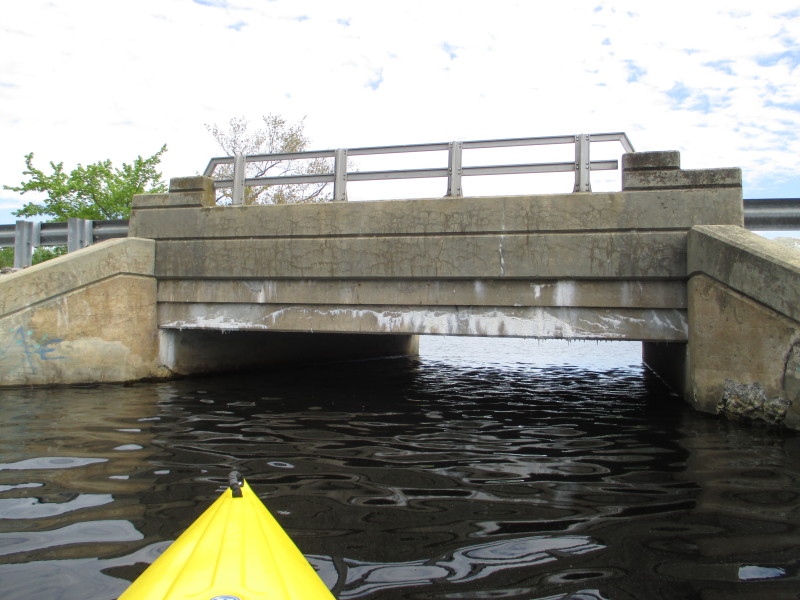 Will now paddle under the Route 165 bridge.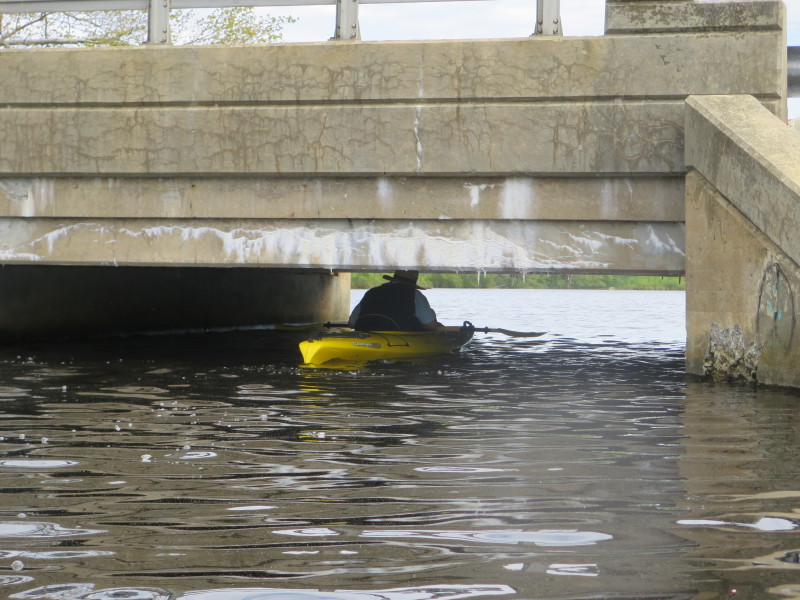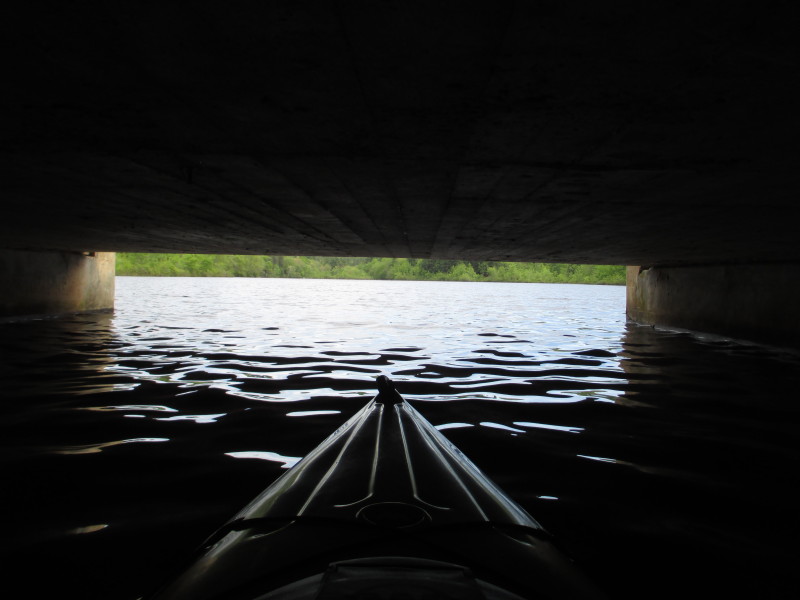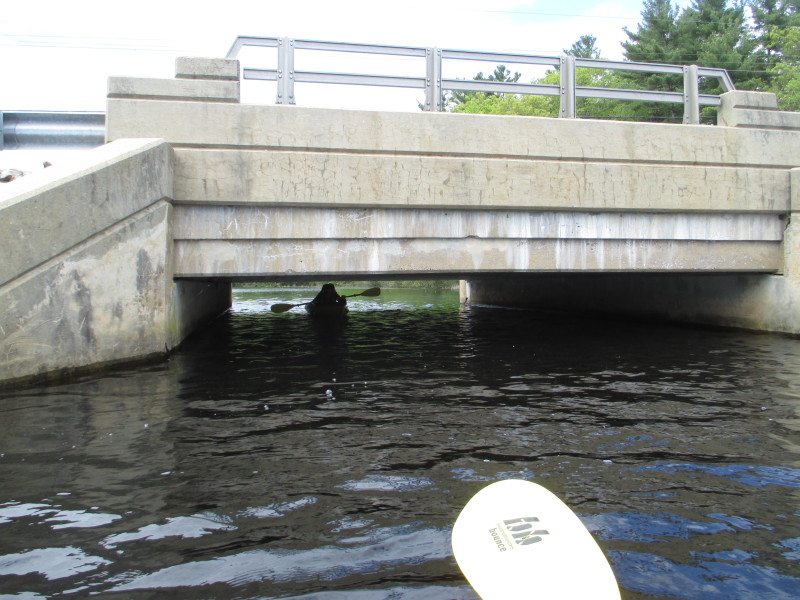 Looking behind me is my wife under the Route 165 bridge.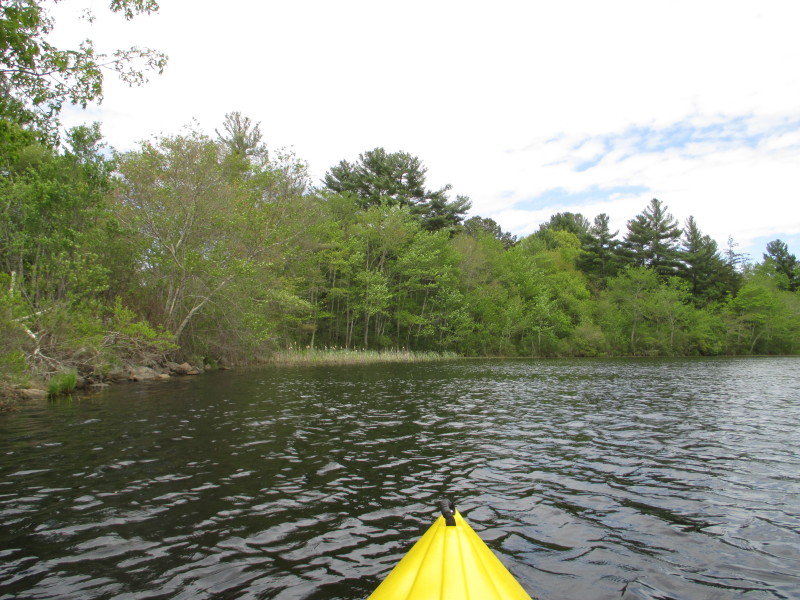 Now south east section of Glasgo Pond (south of Route 165).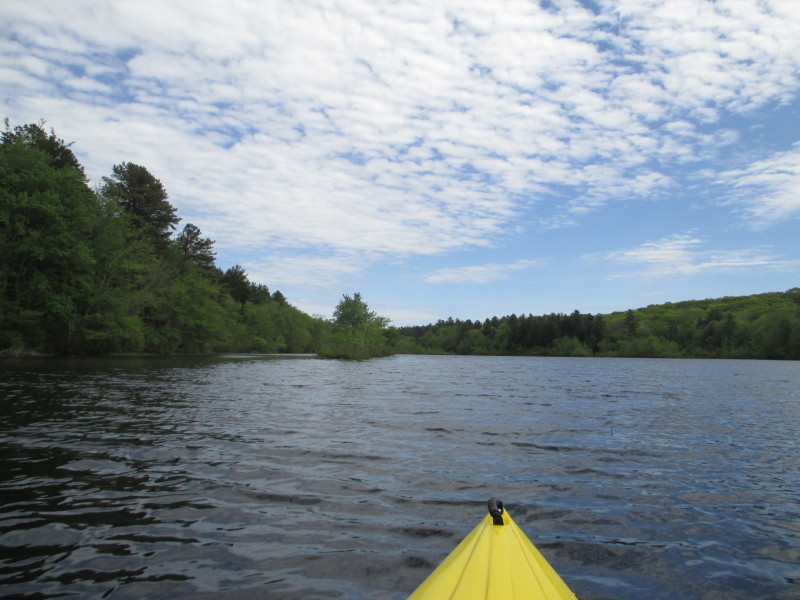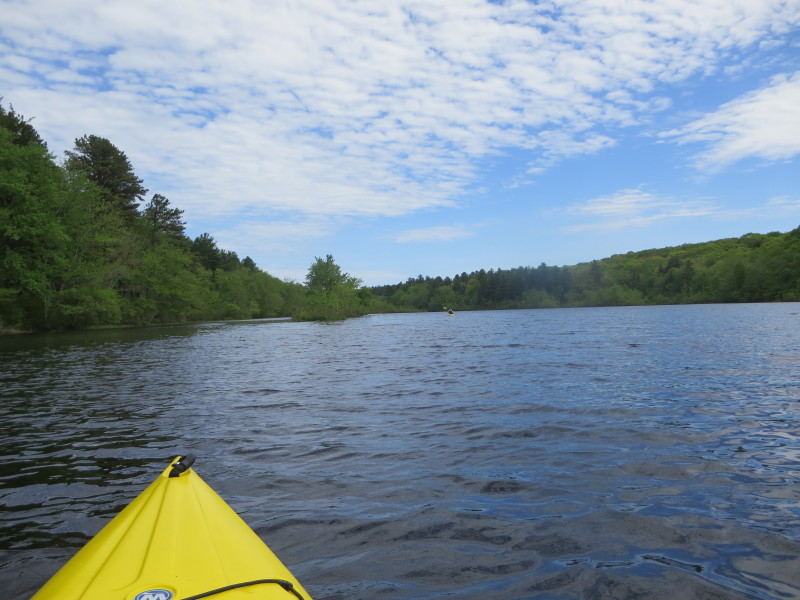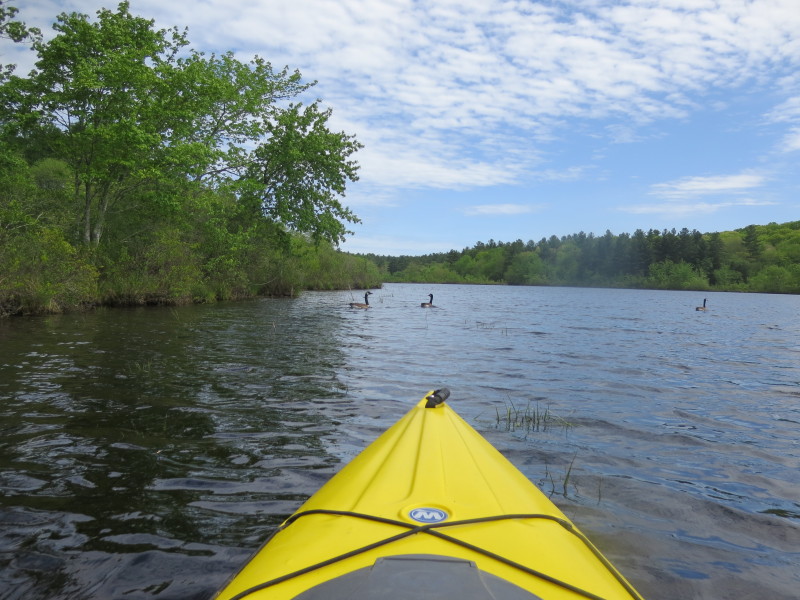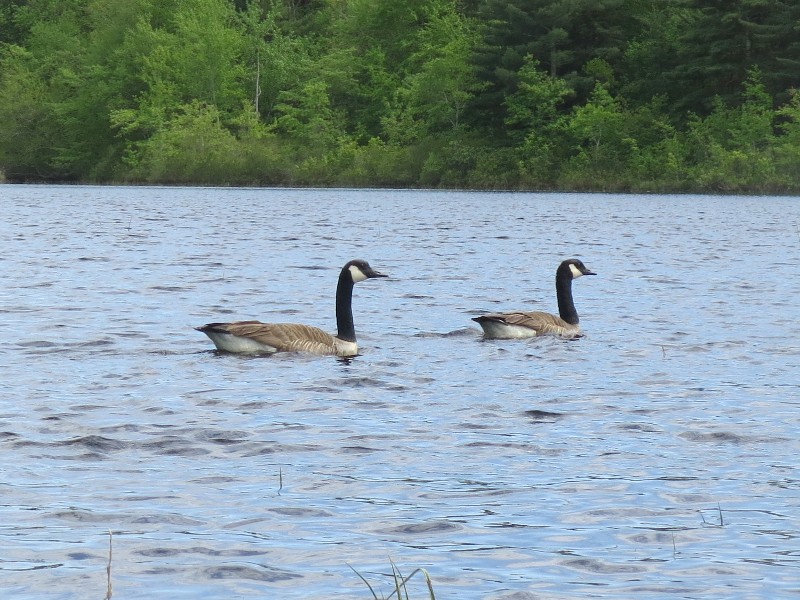 Ducks on Glasgo Pond.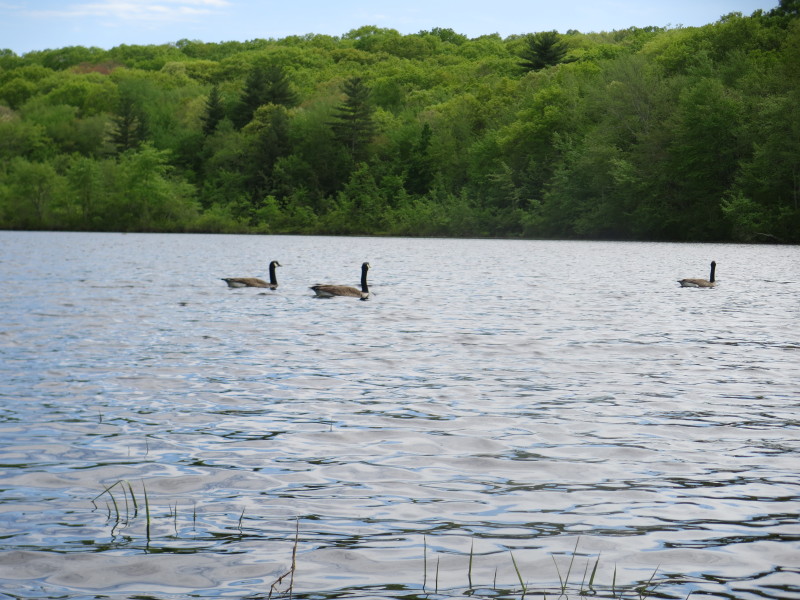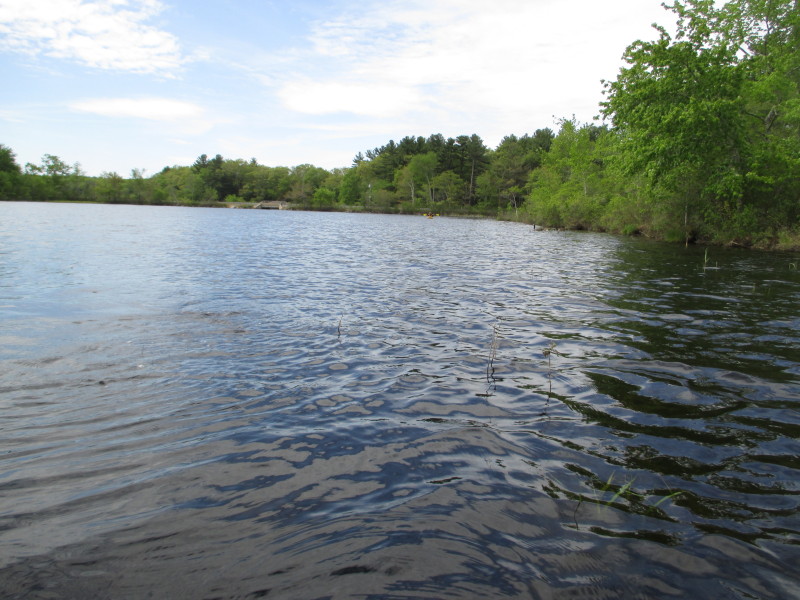 My wife behind me . . .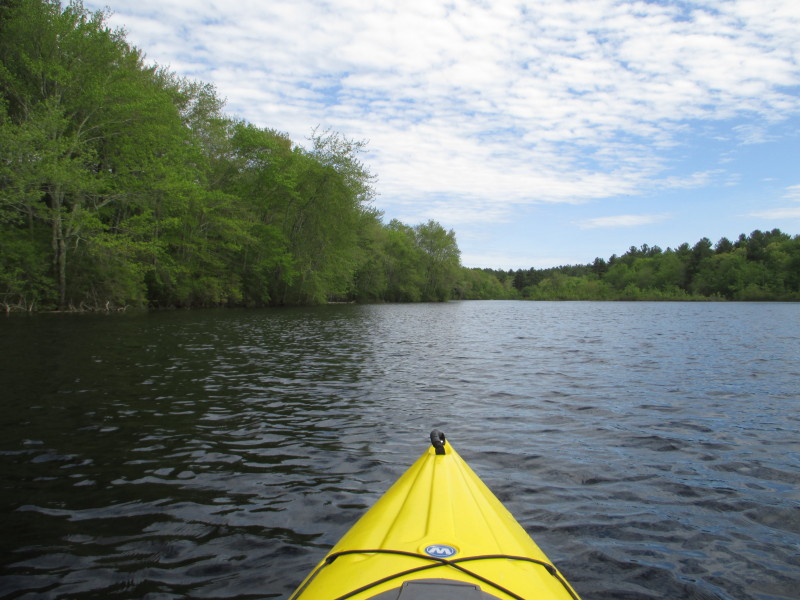 Continuing to the southeast corner of Glasgo Pond.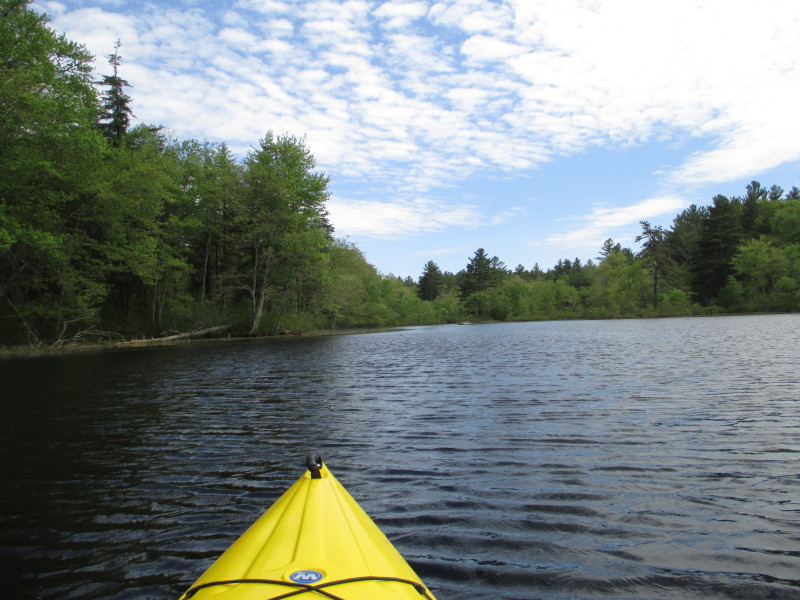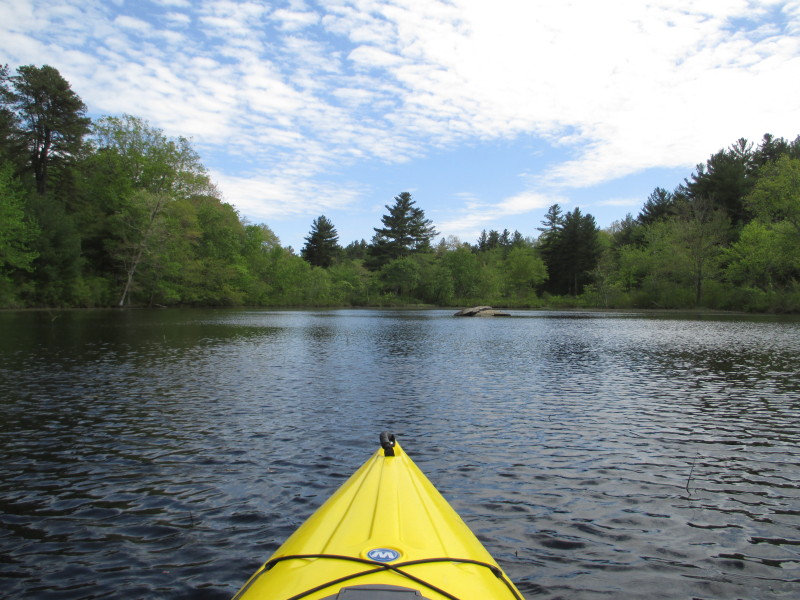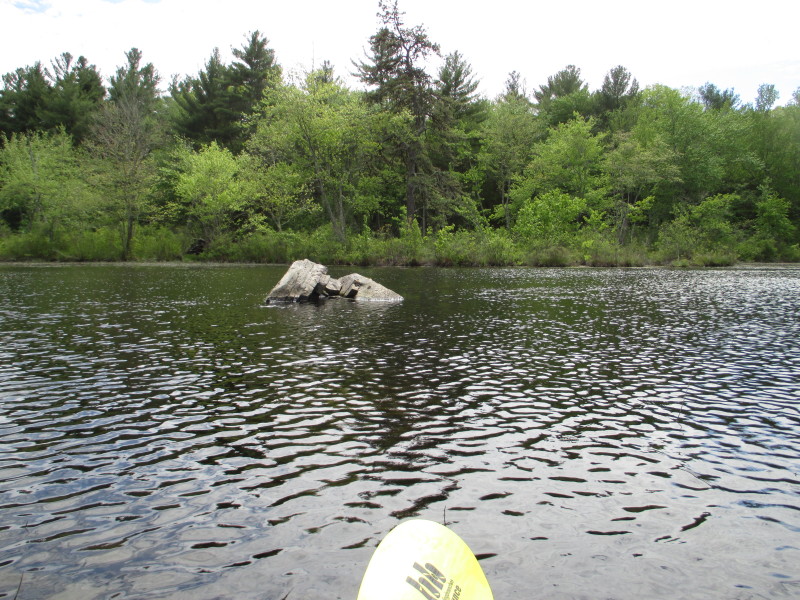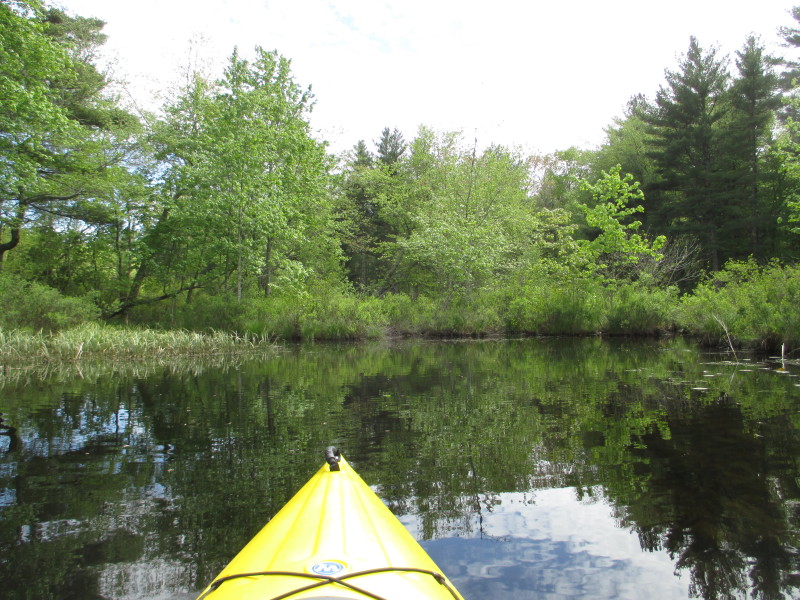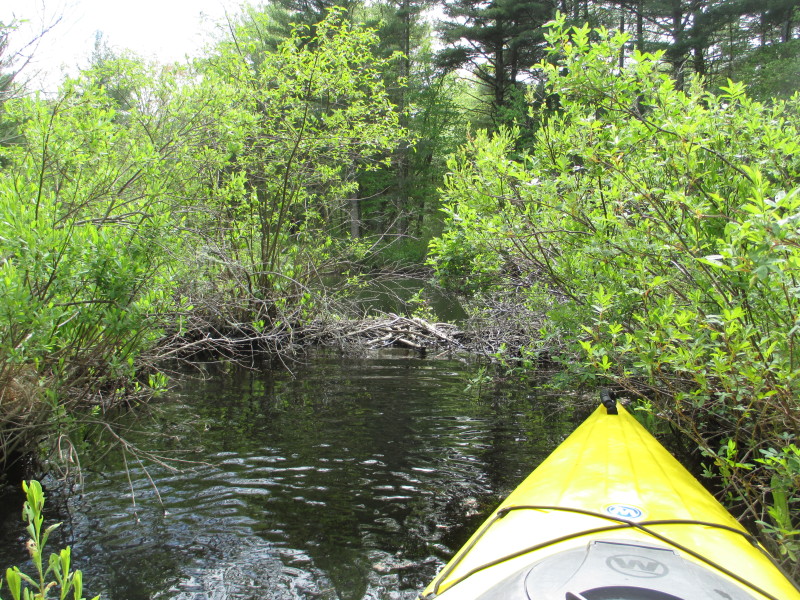 Beaver dam.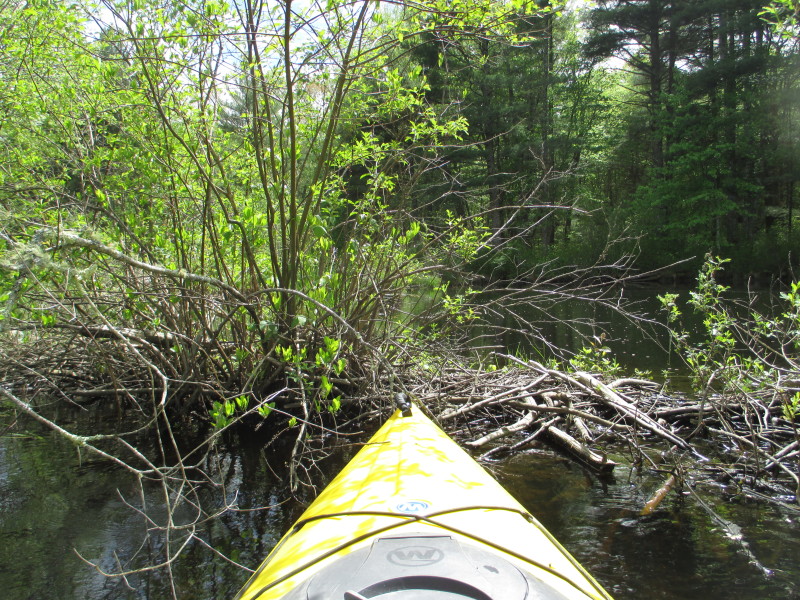 I have reached the navigable part of Glasgo Pond.
Will now turn around.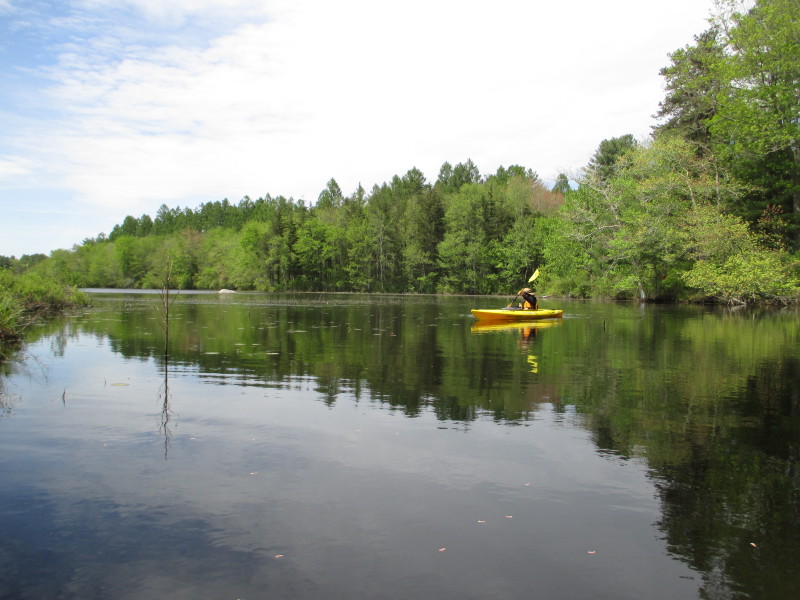 My wife turns around as she saw me turning around.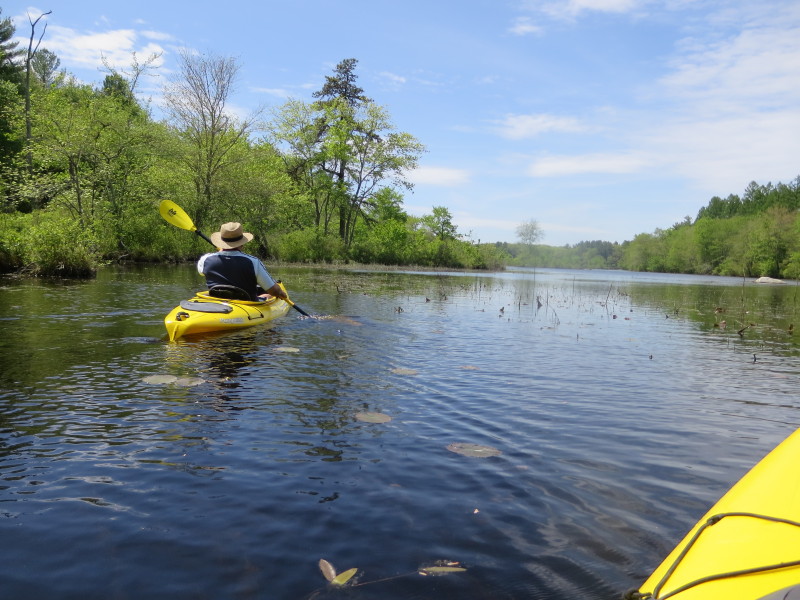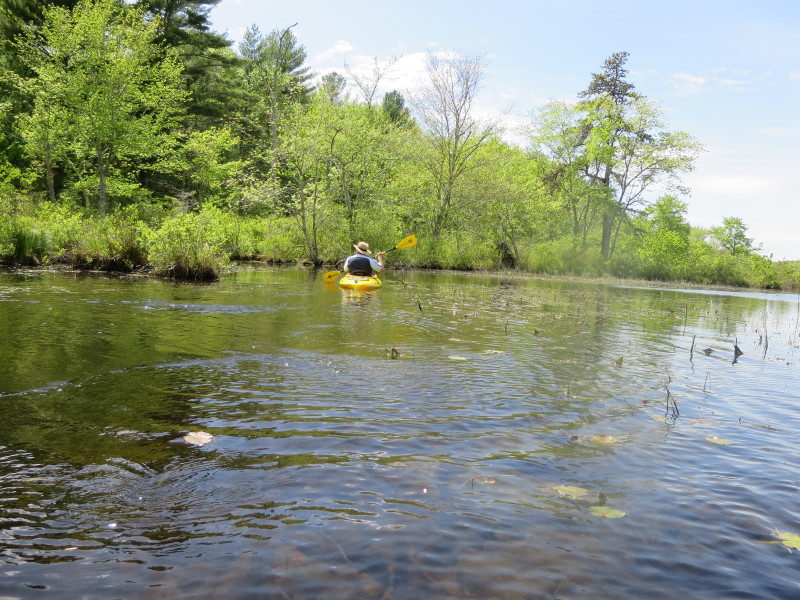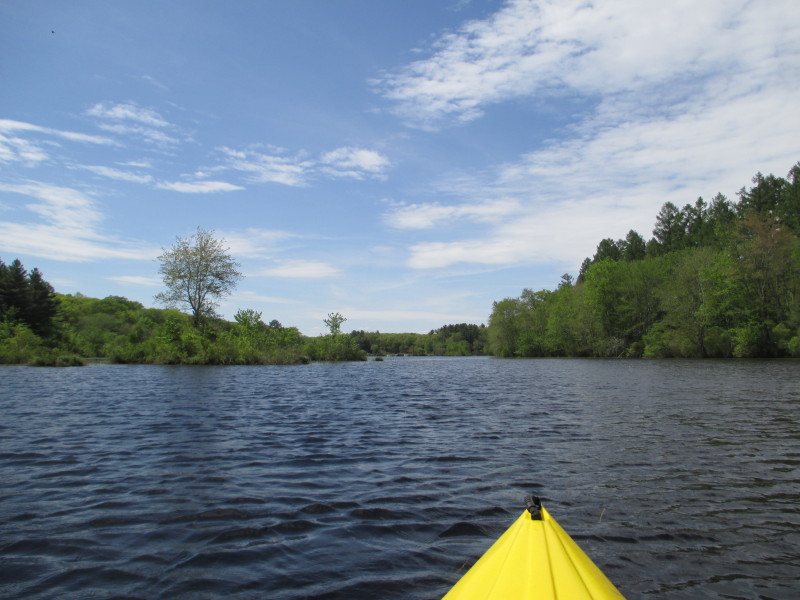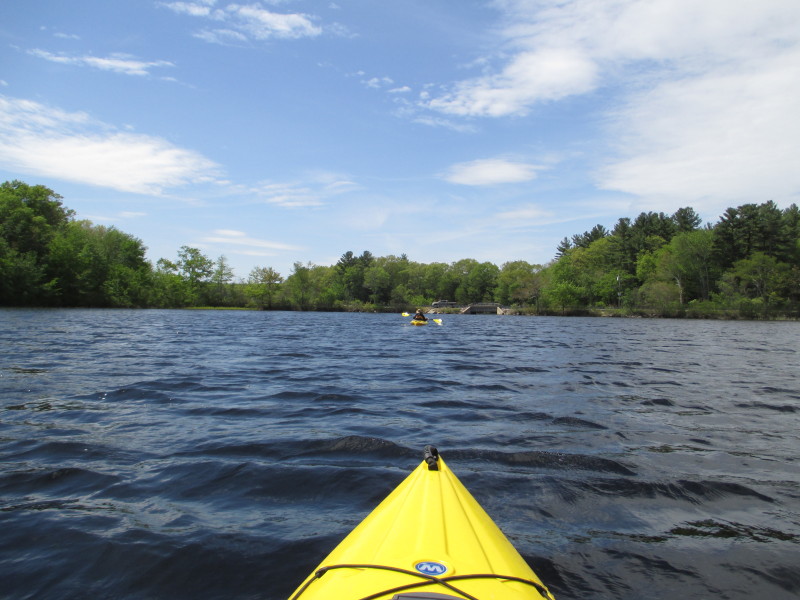 Heading back to the Route 165 bridge.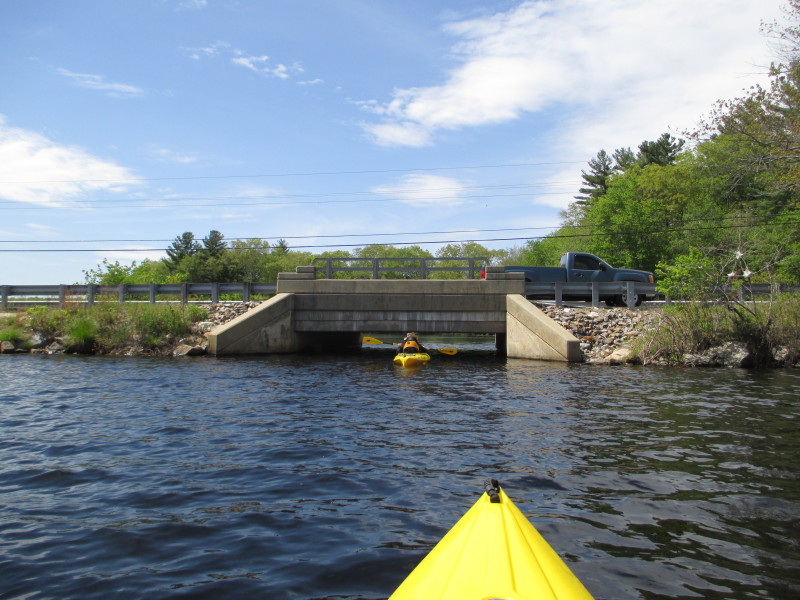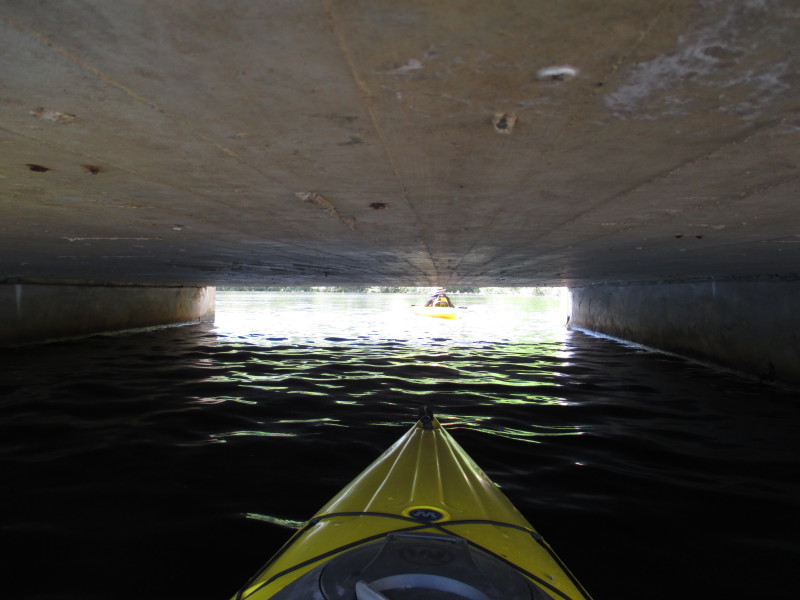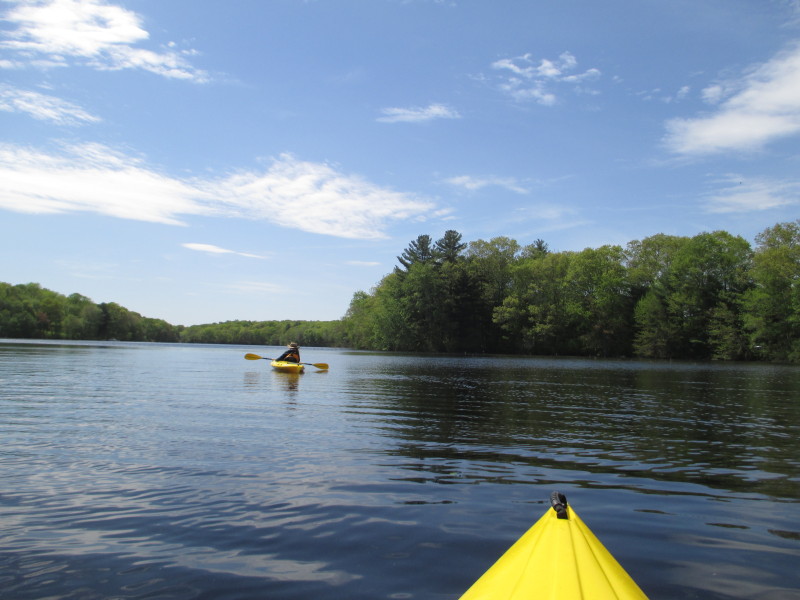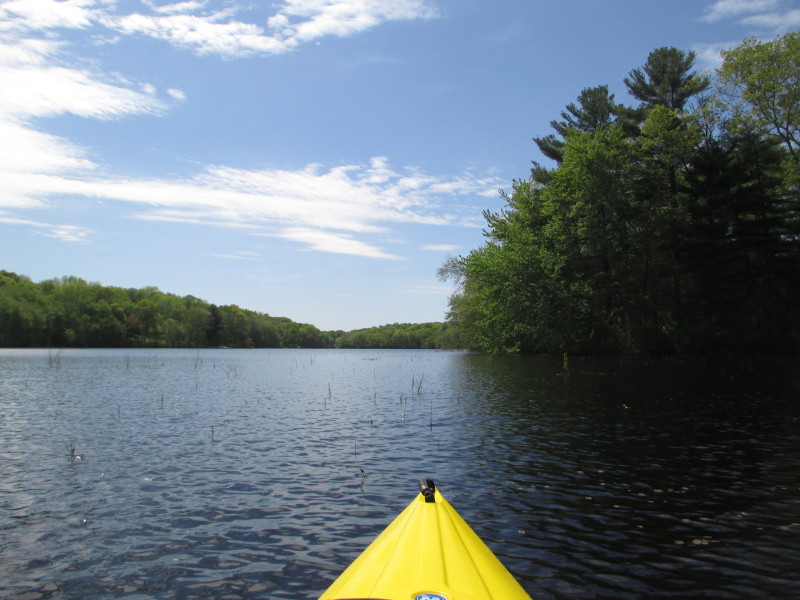 Will now continue following the Glasgo Pond shore on my right.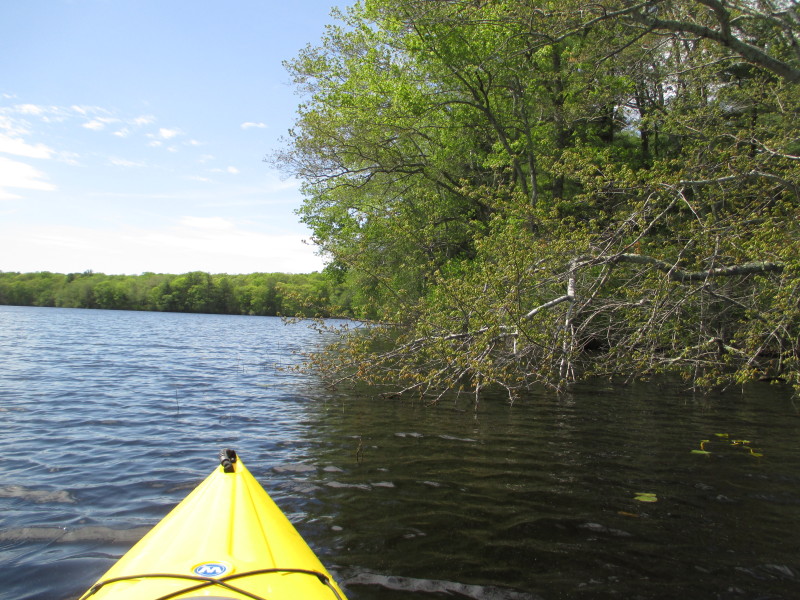 My wife decided to peel out and return to the ramp and will be on my own.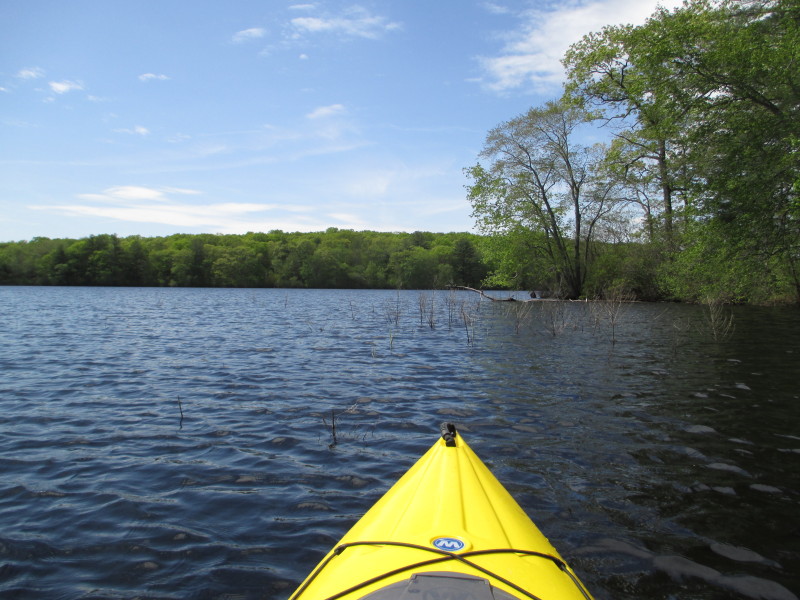 Now paddling northwards.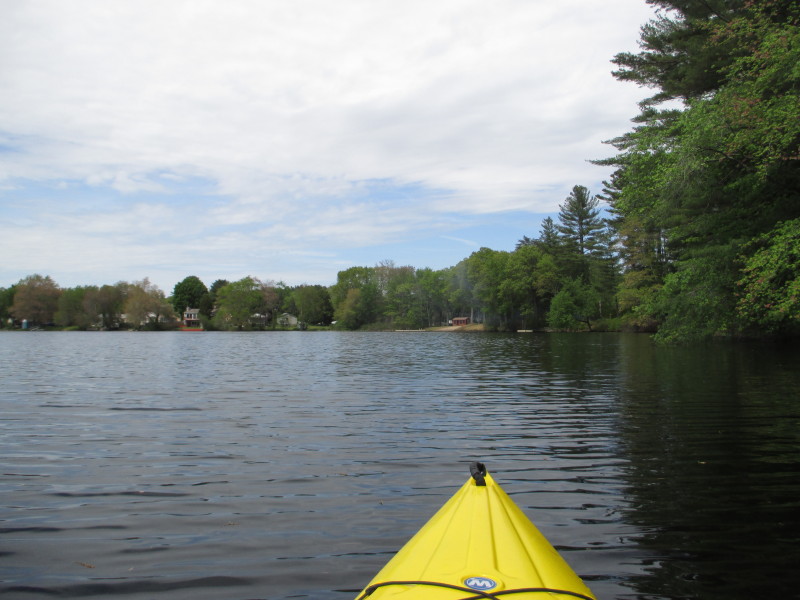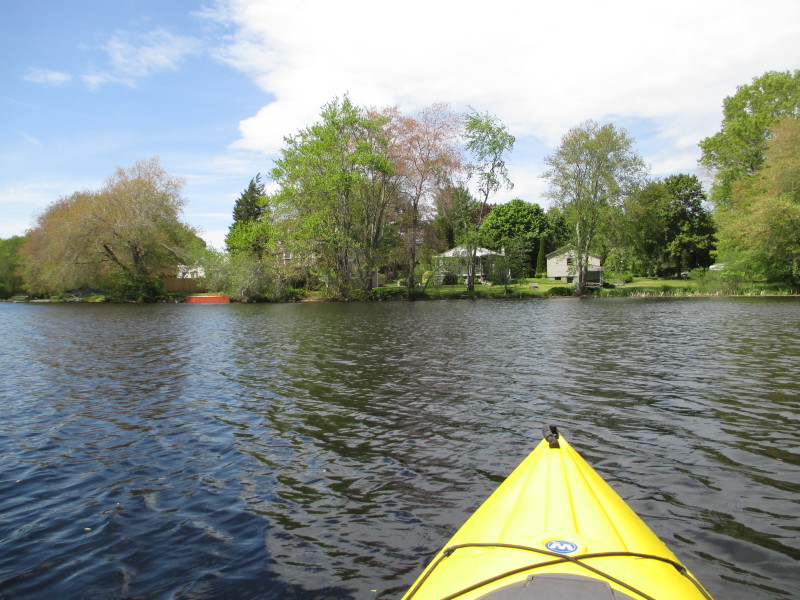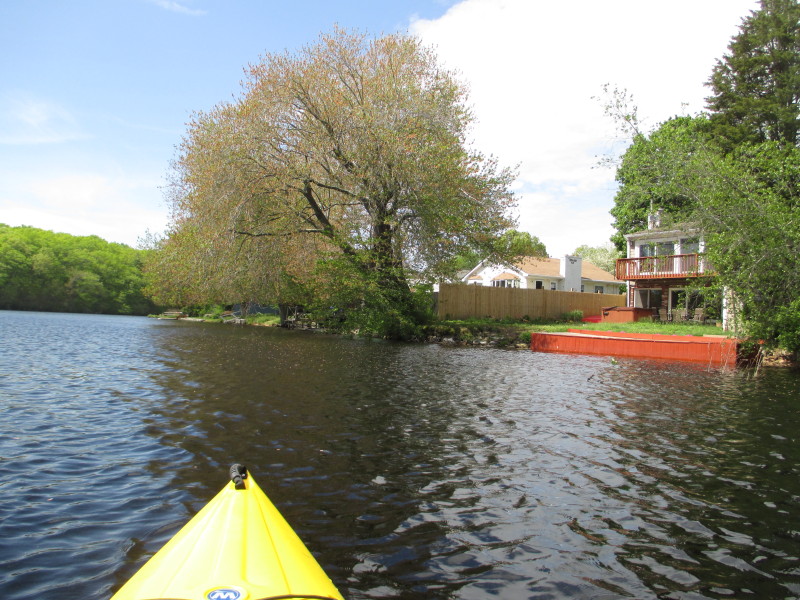 Spring time it still is, this tree is just sprouting leaves.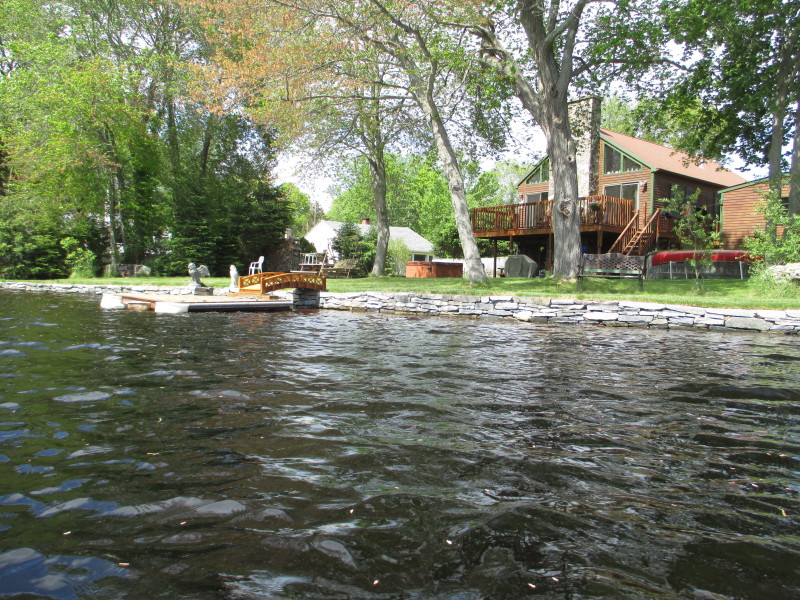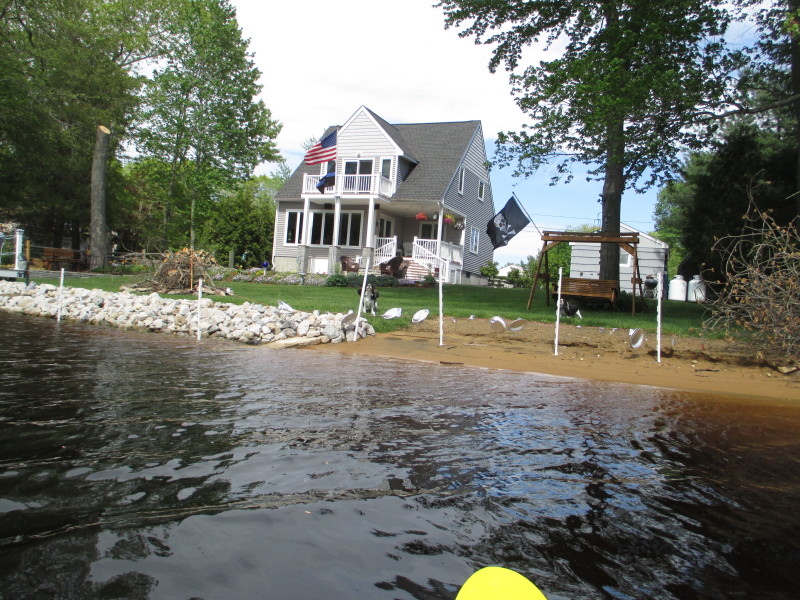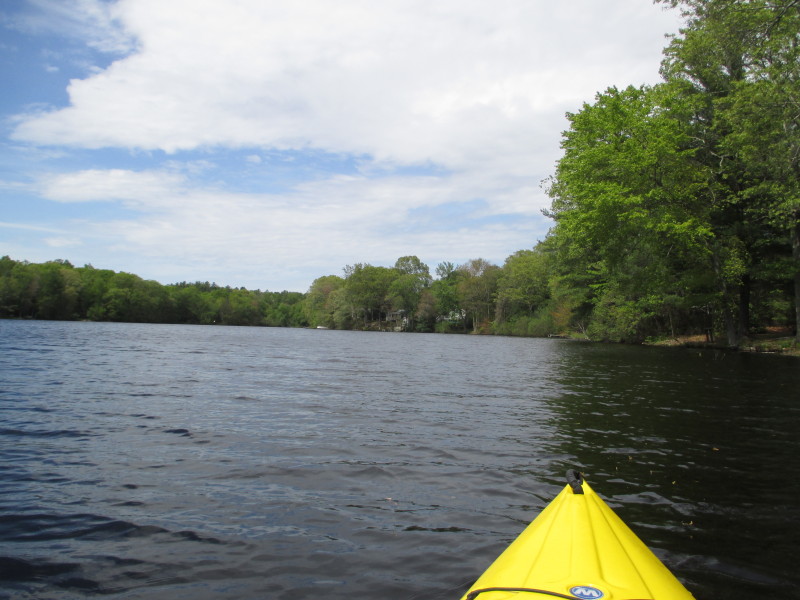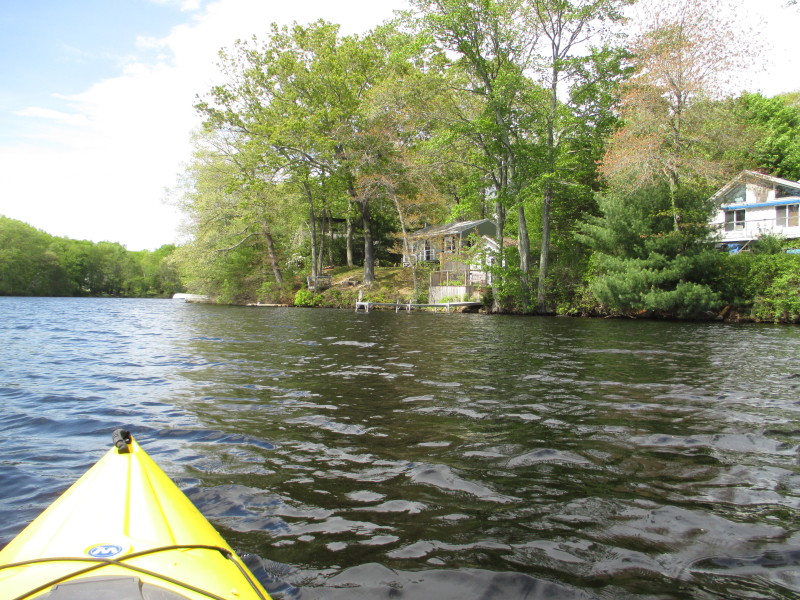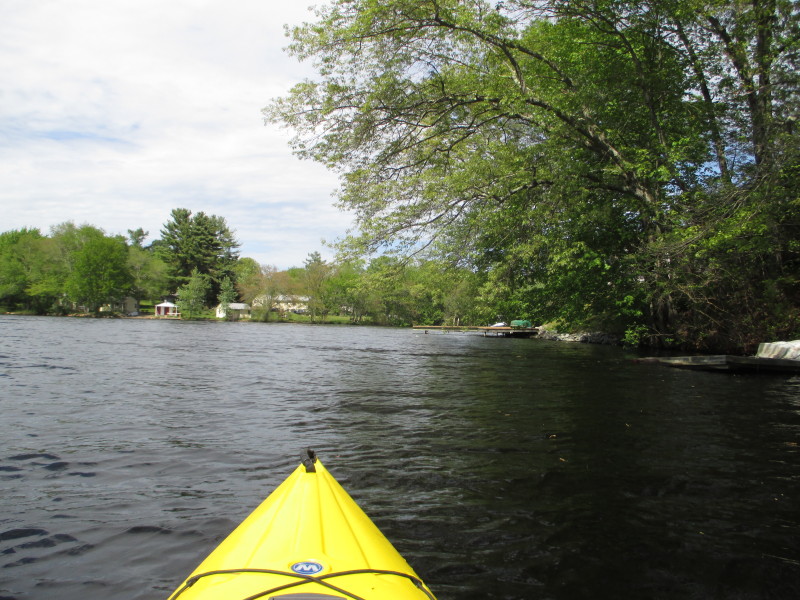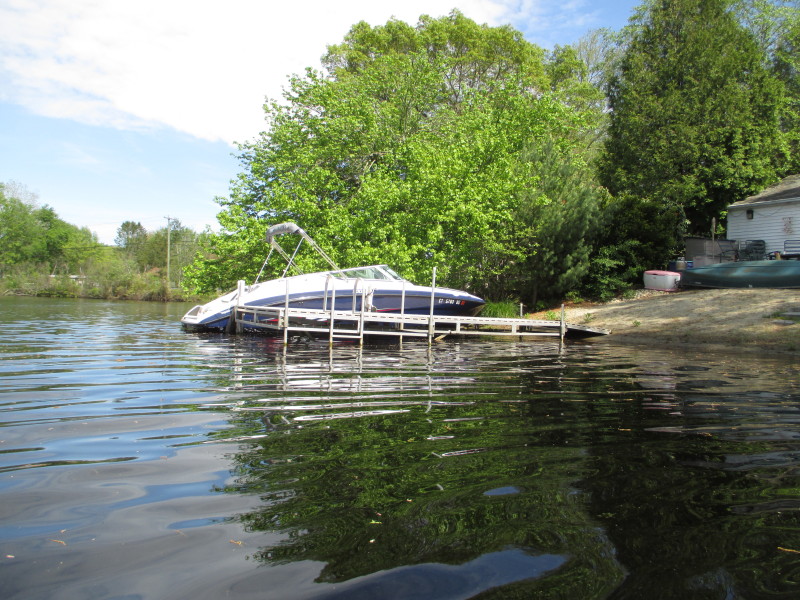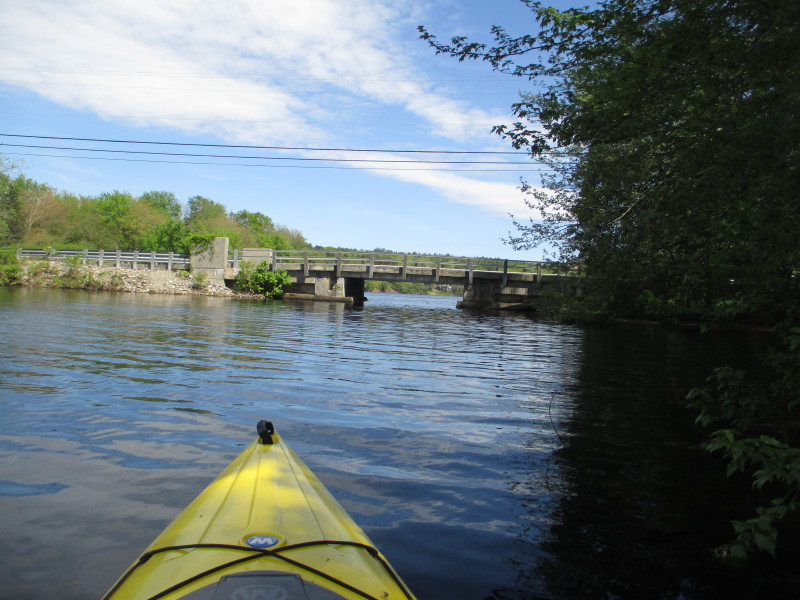 The Sheldon Road bridge.
This bridge divides Glasgo and Doanneville ponds.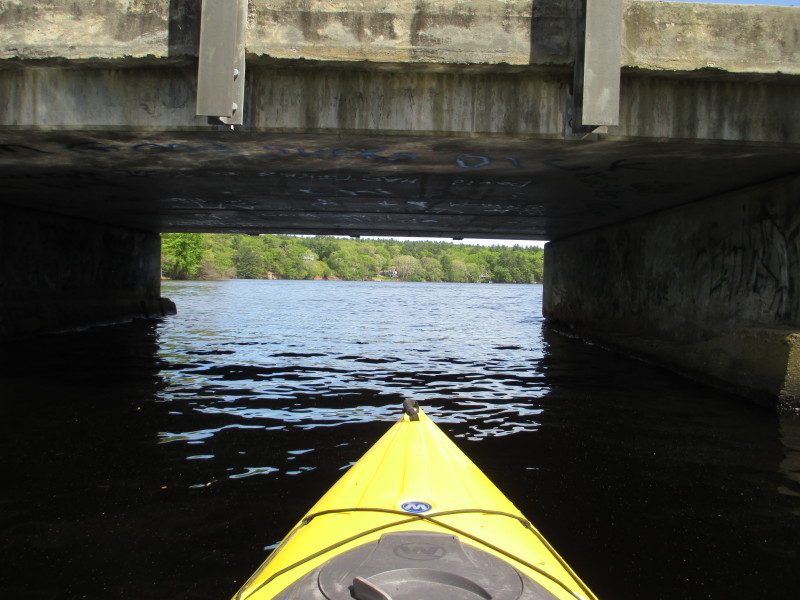 Paddling under the Sheldon Road bridge. A lot more headroom here.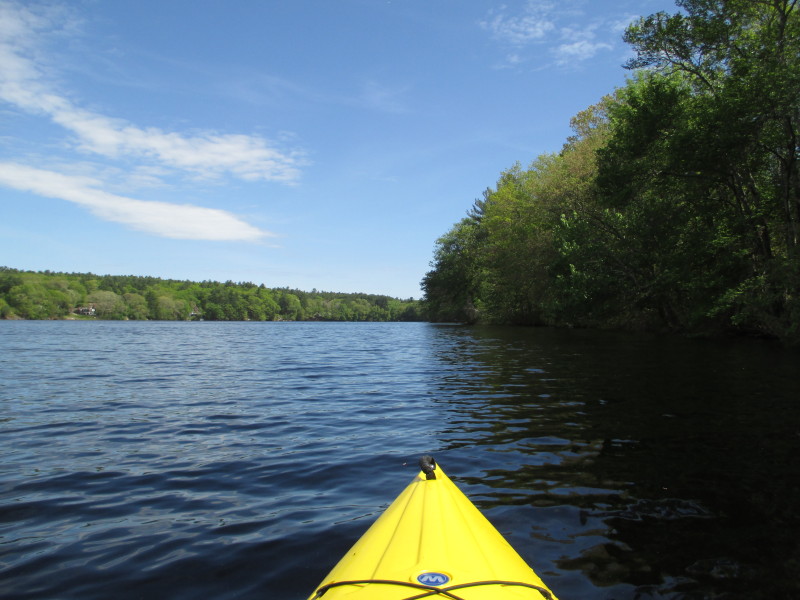 Now on Doanneville Pond facing southwards.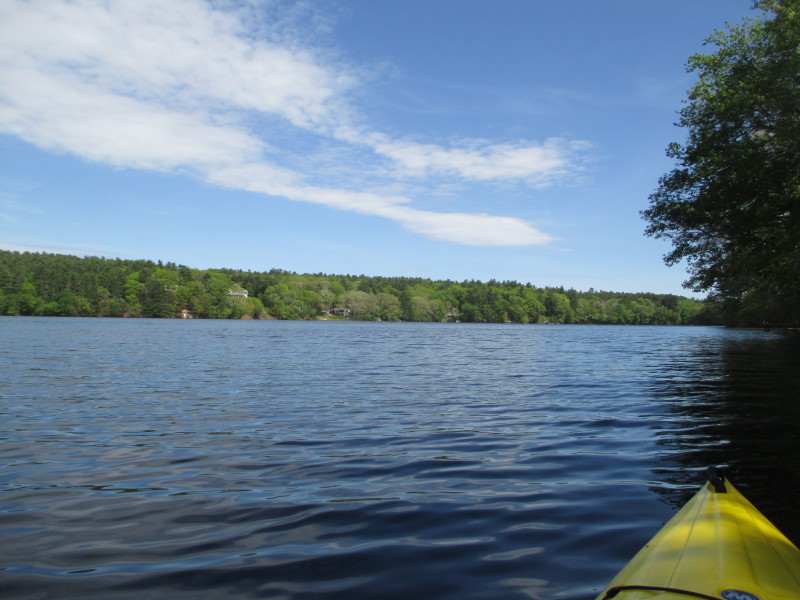 Will go around Doanneville Pond counter-clockwise (as I have been doing so far).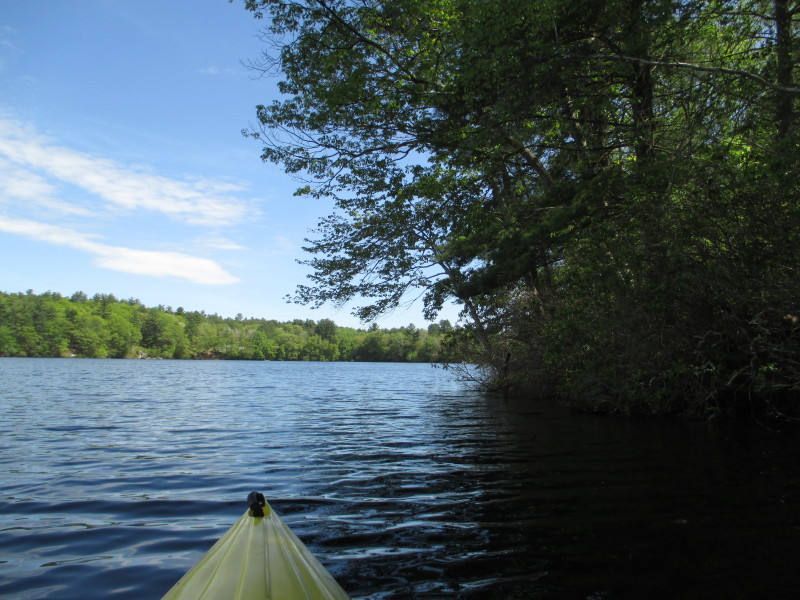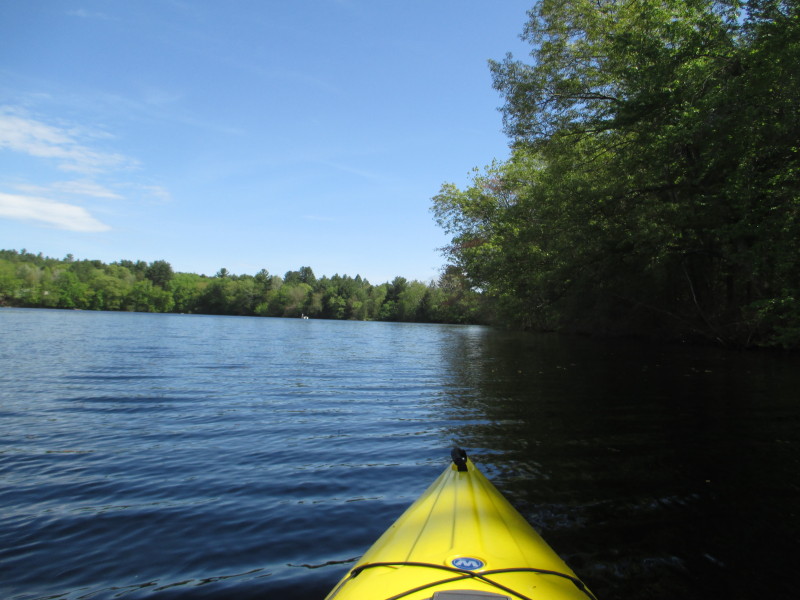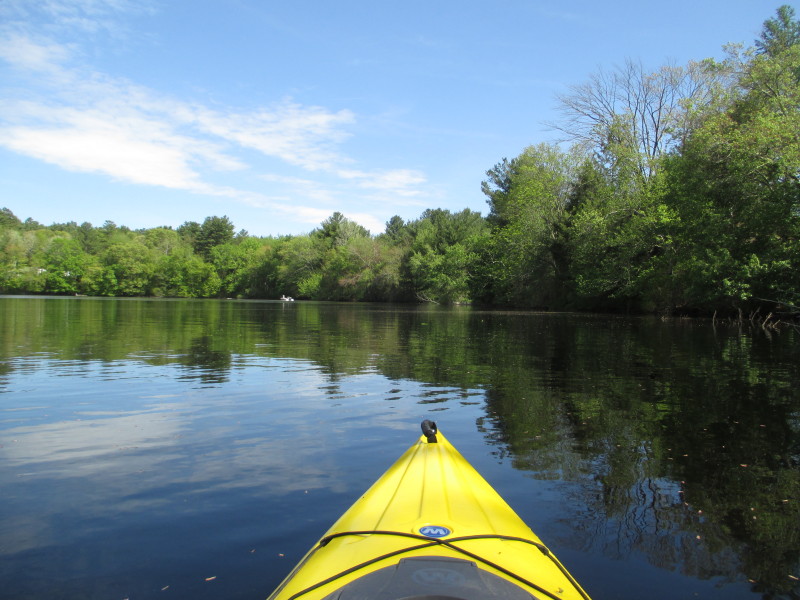 In front of me is the south end of Doanneville Pond.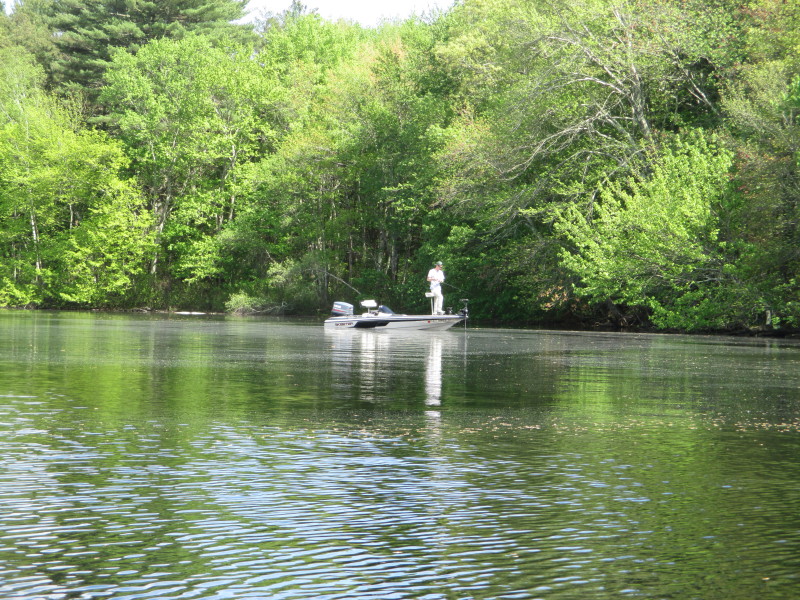 A guy fishing from his boat on Doanneville Pond.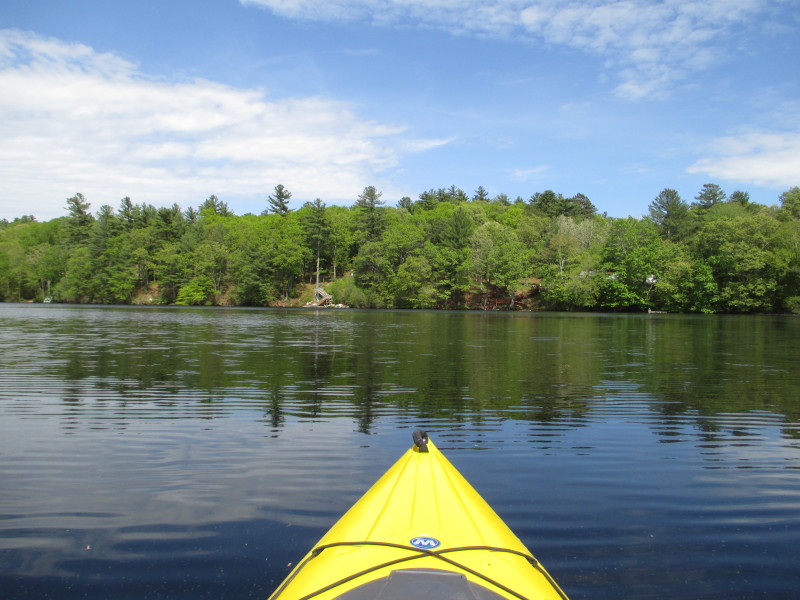 Veered to my left, heading to the eastern shore.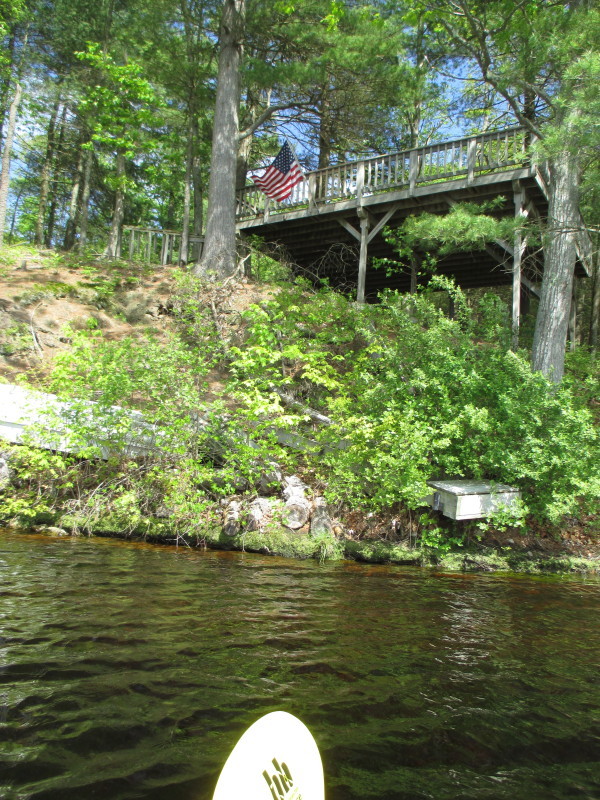 Now facing north with the eastern shore of Doanneville Pond on my right.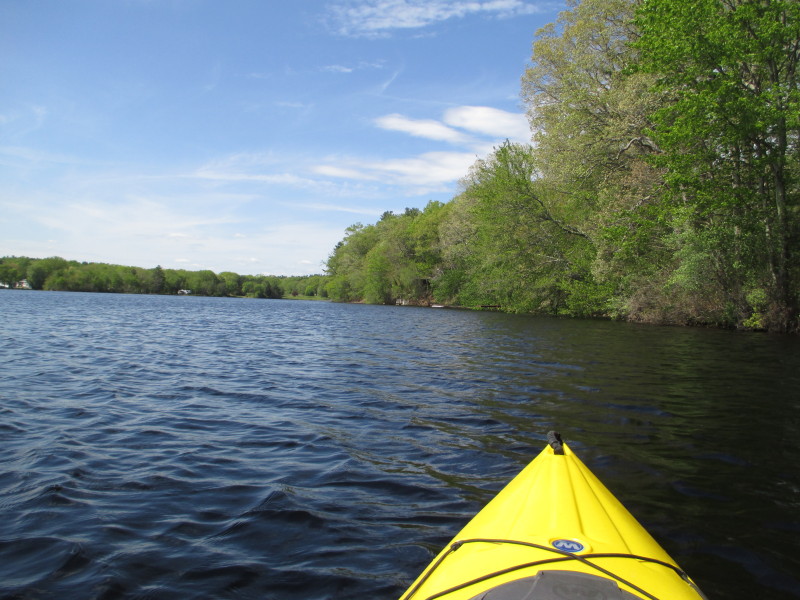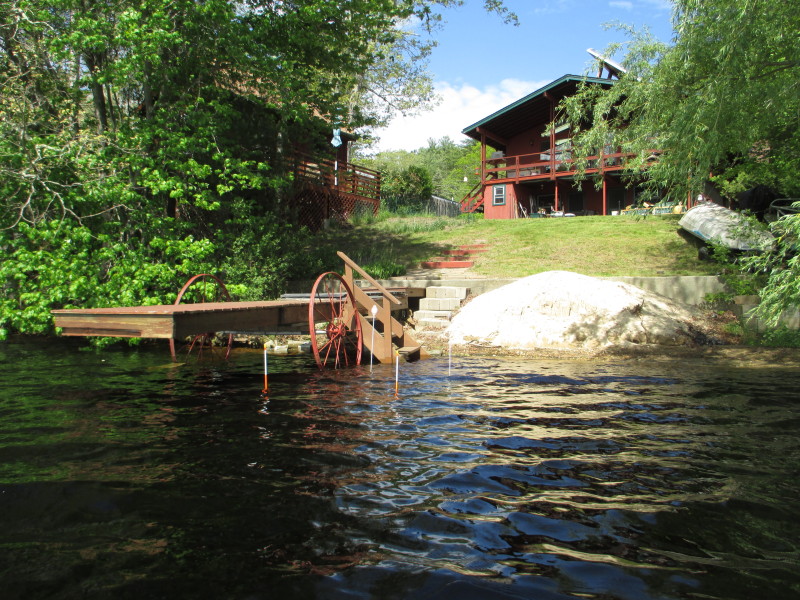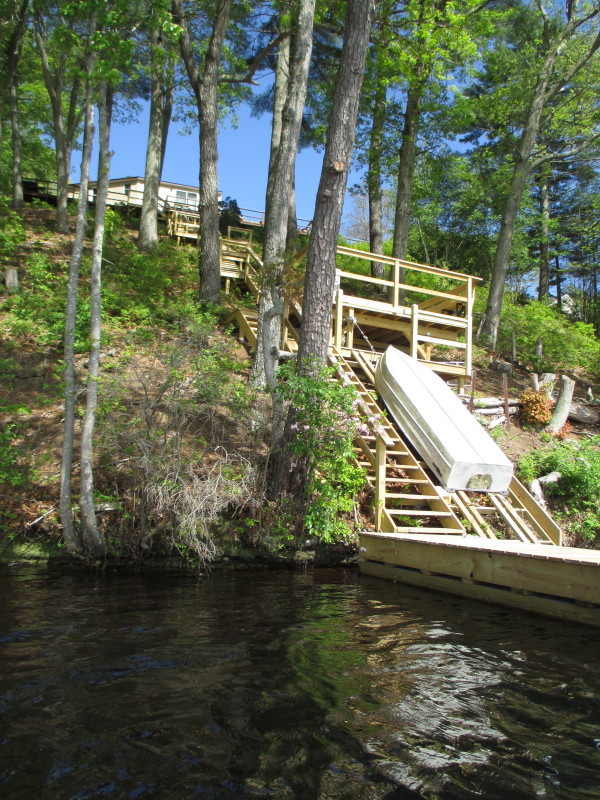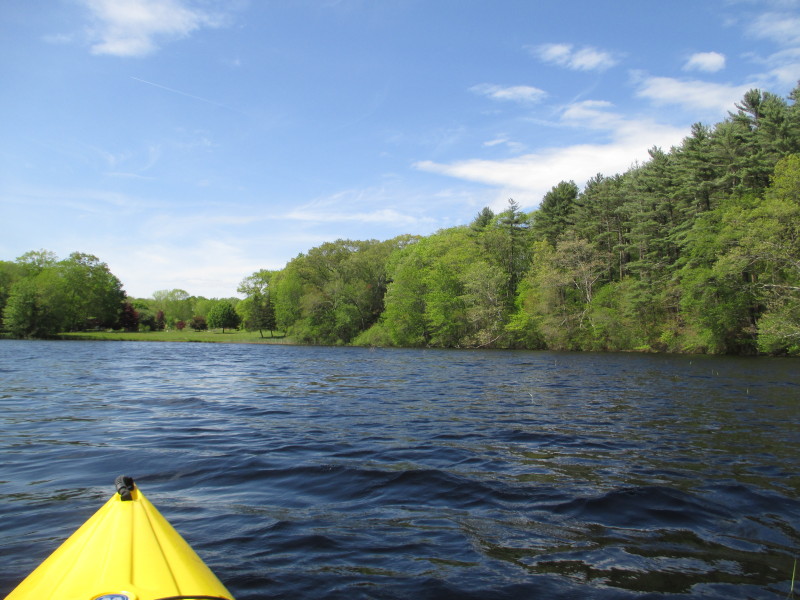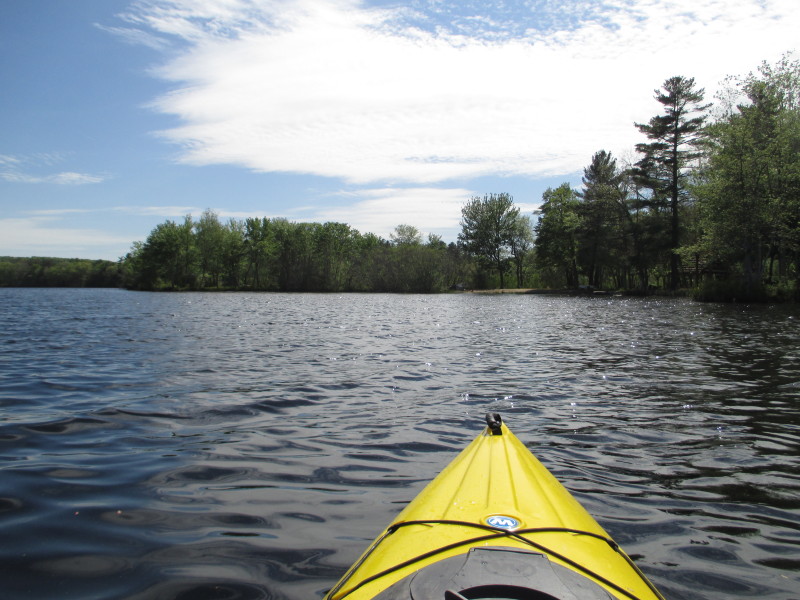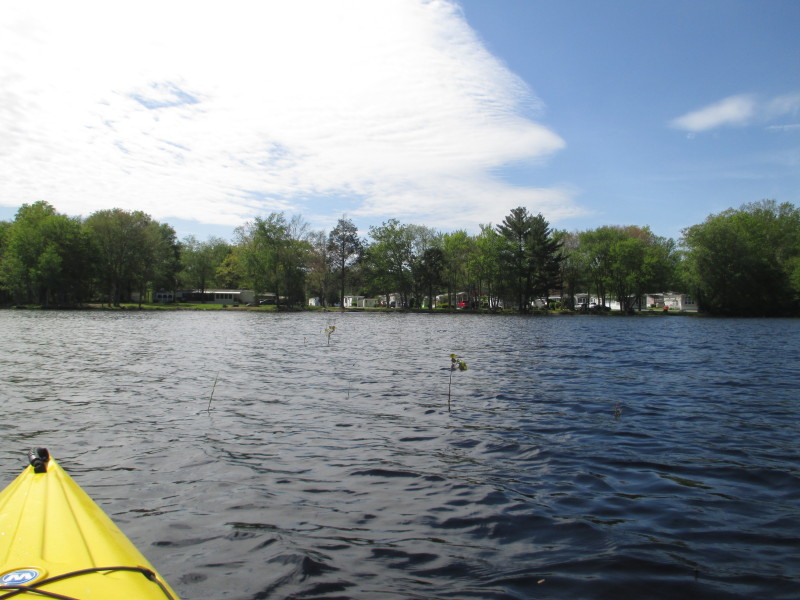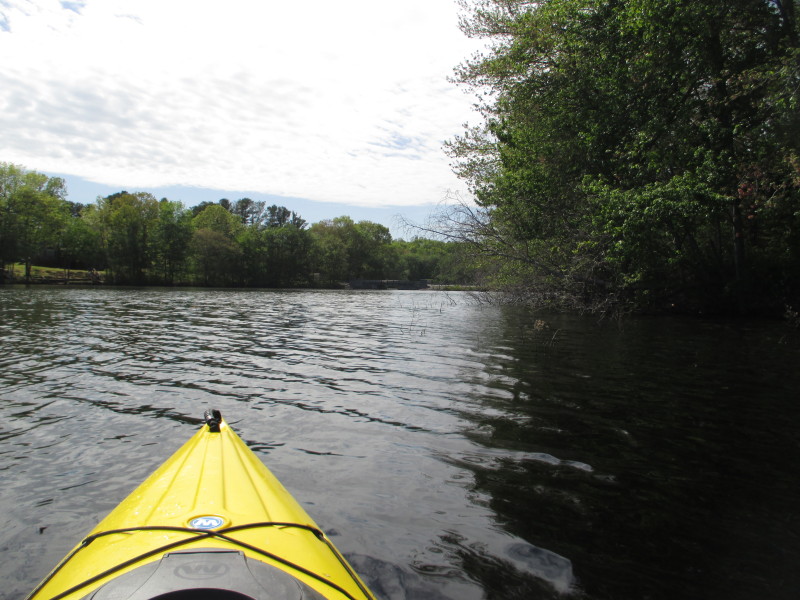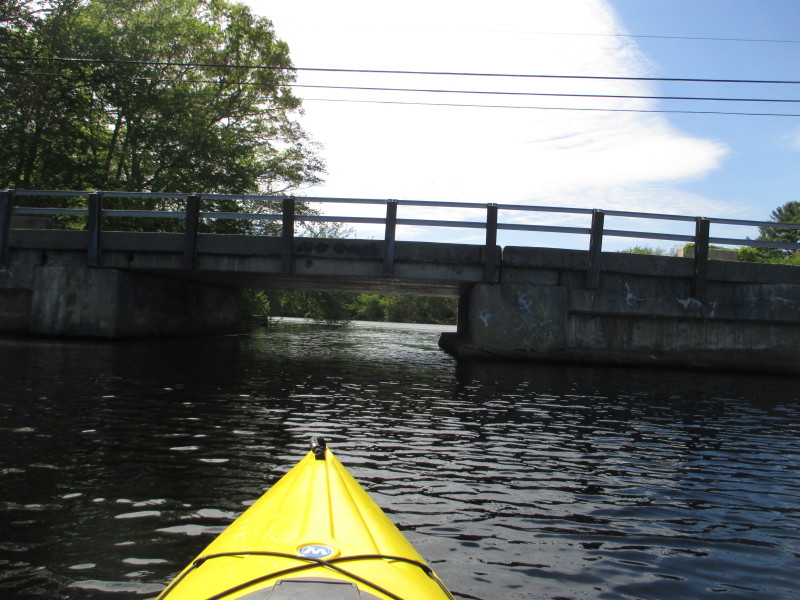 Did my lap at Doanneville Pond and now circled back at Sheldon Road bridge.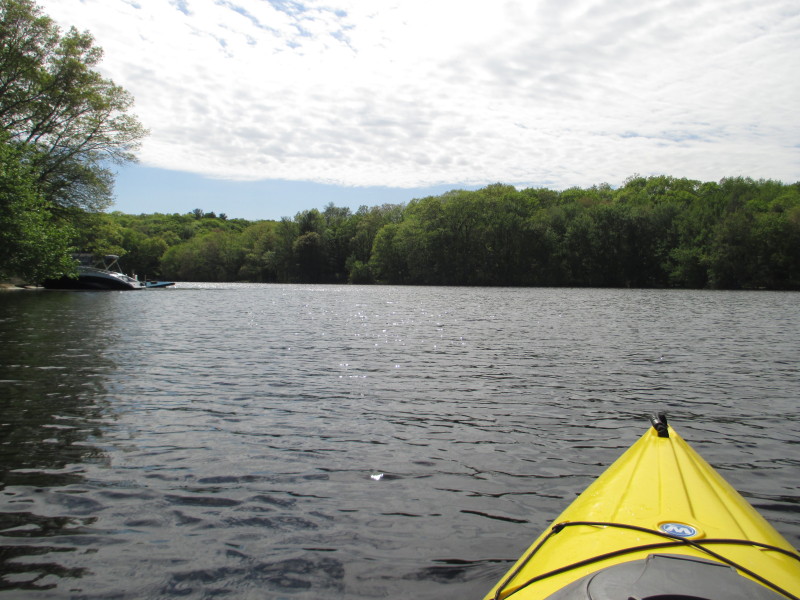 At Glasgo Pond again.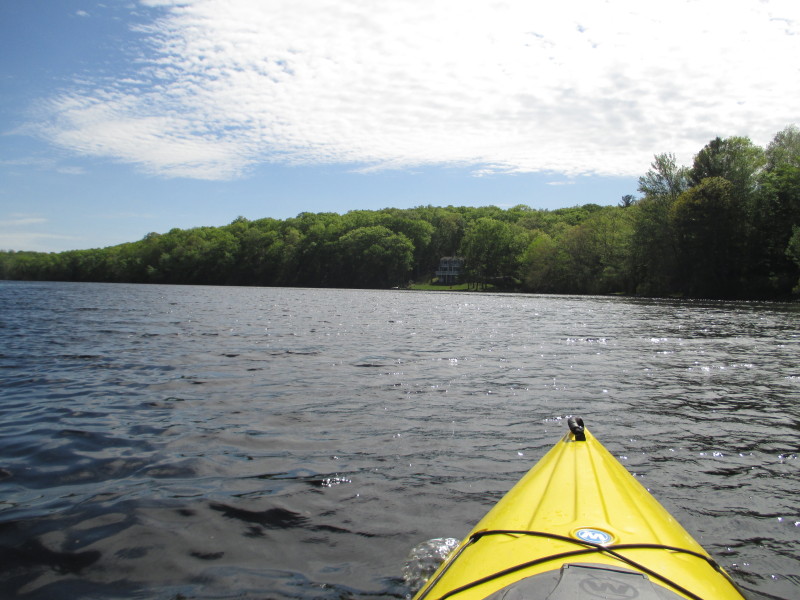 Approaching the western shore of Glasgo Pond.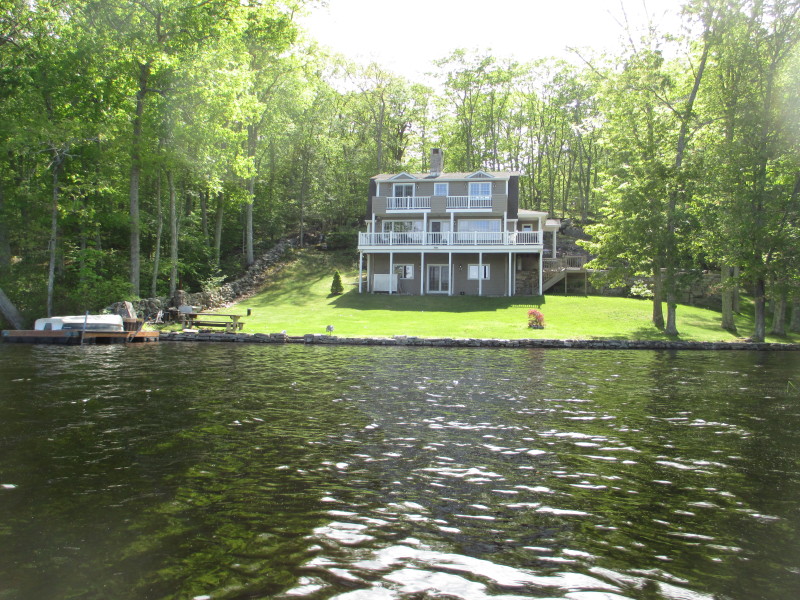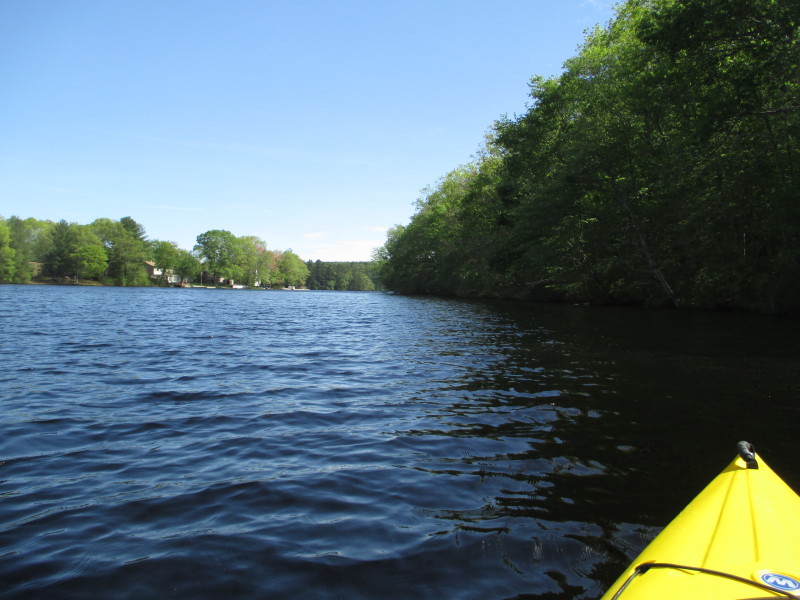 The western shore of Glasgo Pond on my right.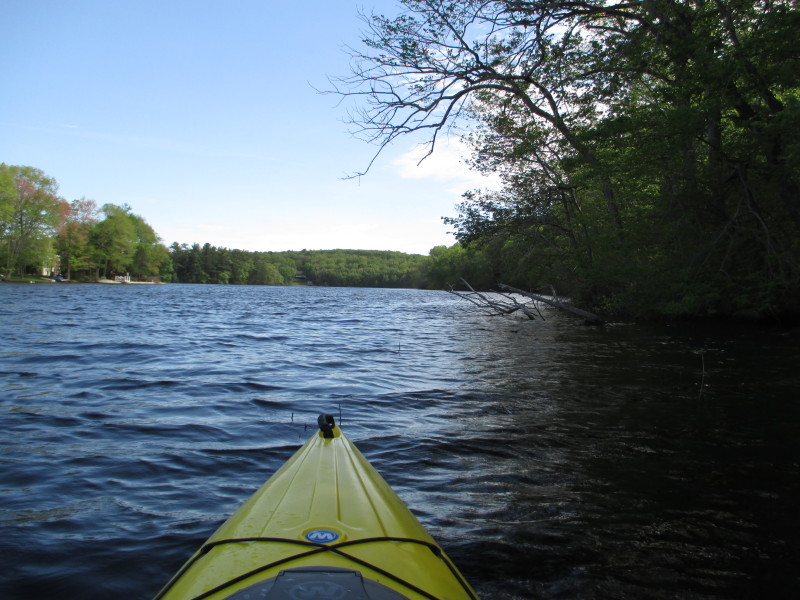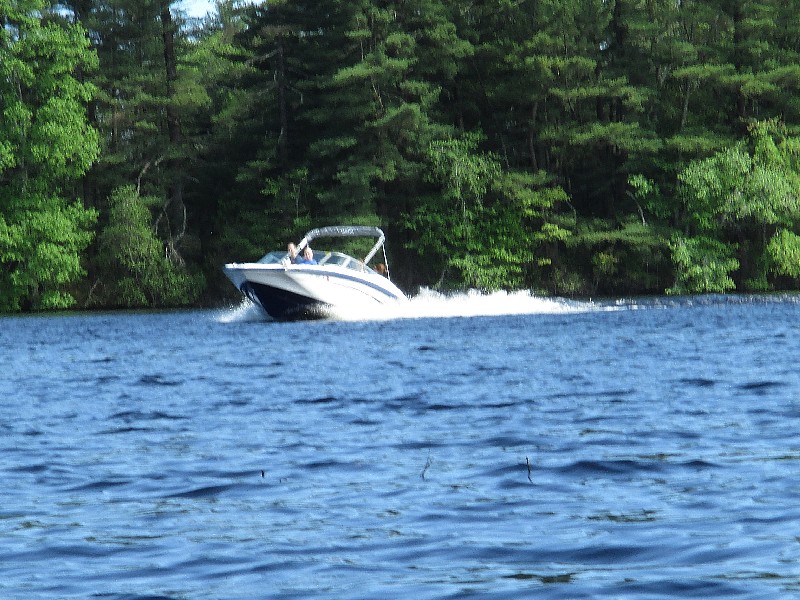 A power boat on Glasgo Pond.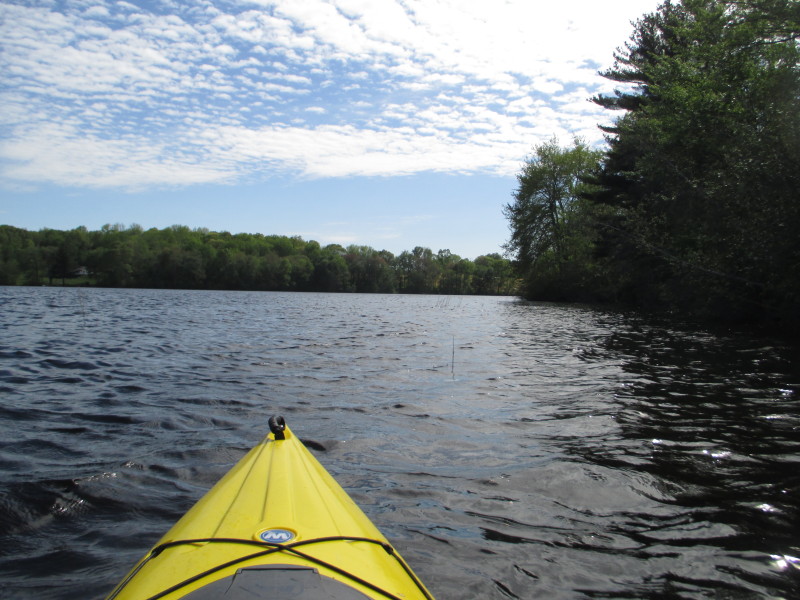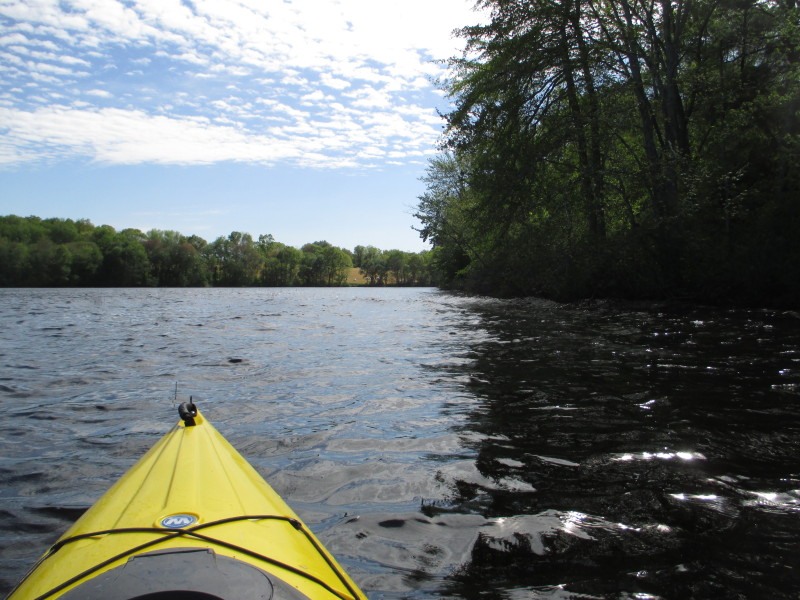 Once I round this peninsula on the right, I should see the ramp.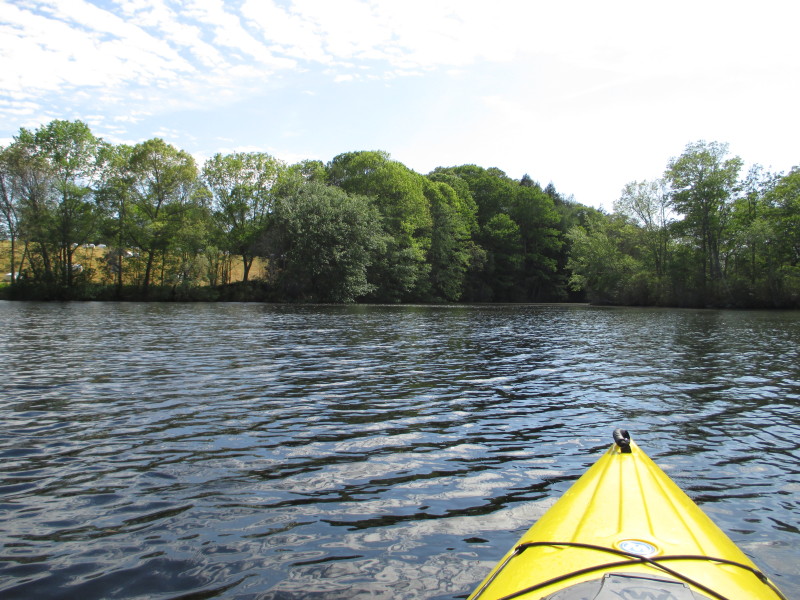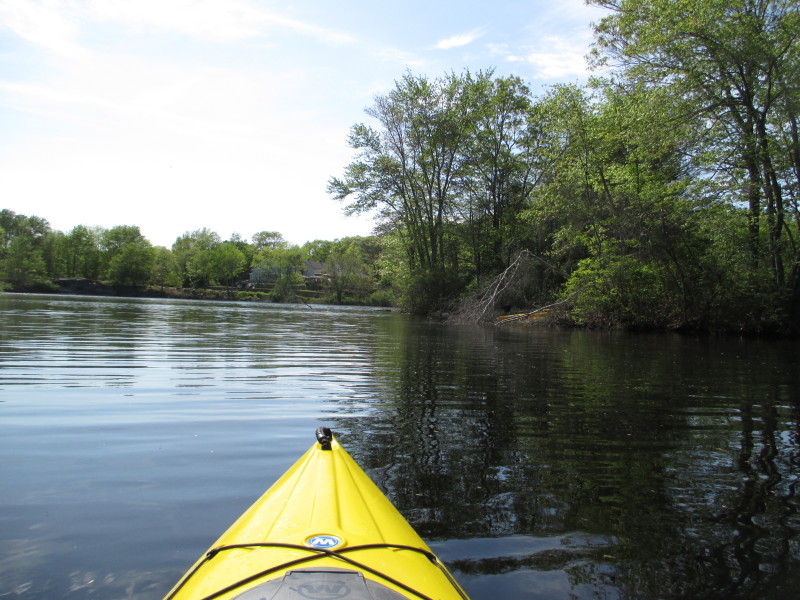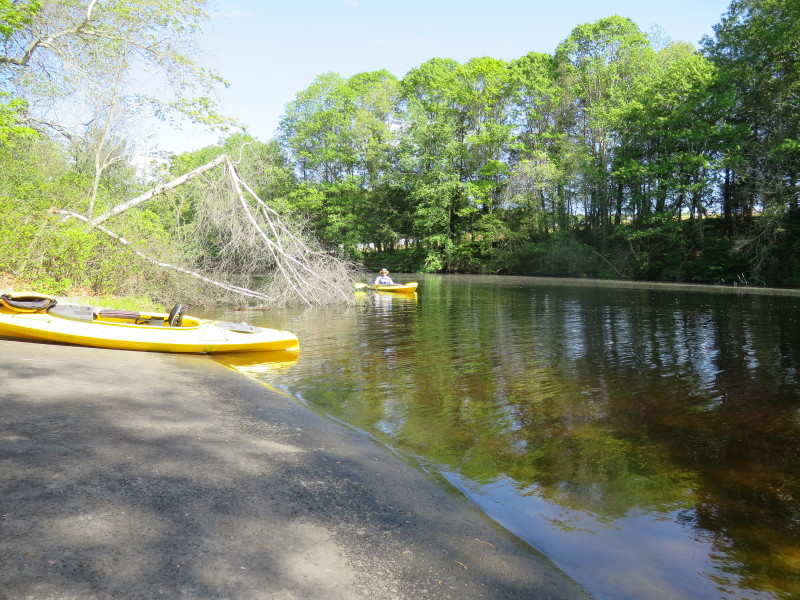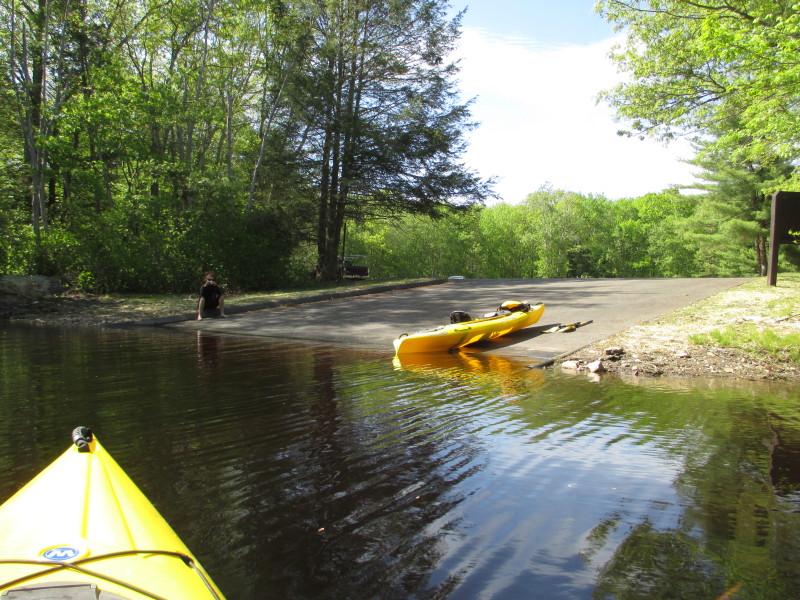 My wife waiting for me.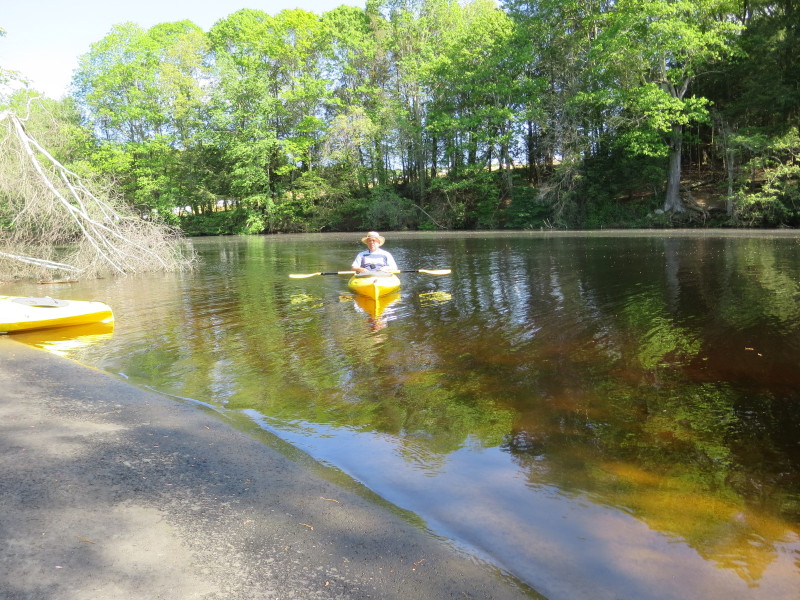 Landed. Paddle time is 1 hour 43 minutes.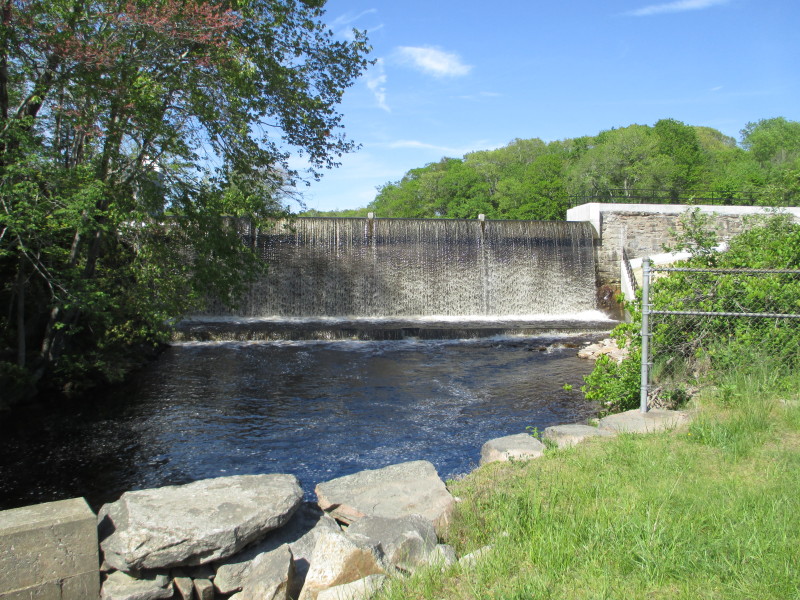 Glasgo Pond Dam viewed from Route 201.