Other resources:
Paul Samson's Kayaking Blog: Chicopee River above Indian Orchard Dam





Number of original photos on this page : 58
All photos in this website are original and copyrighted.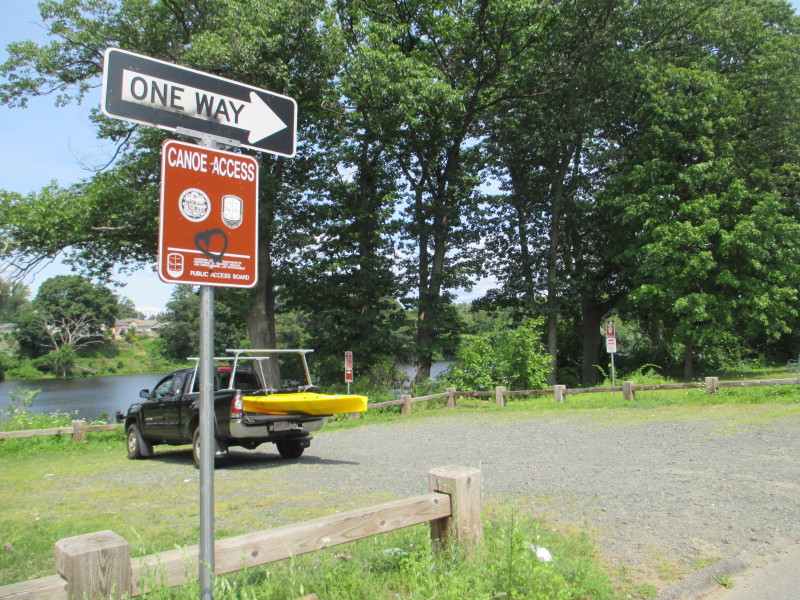 At the public access to the Chicopee River in Water Street in Springfield MA.
Trip date August 2017.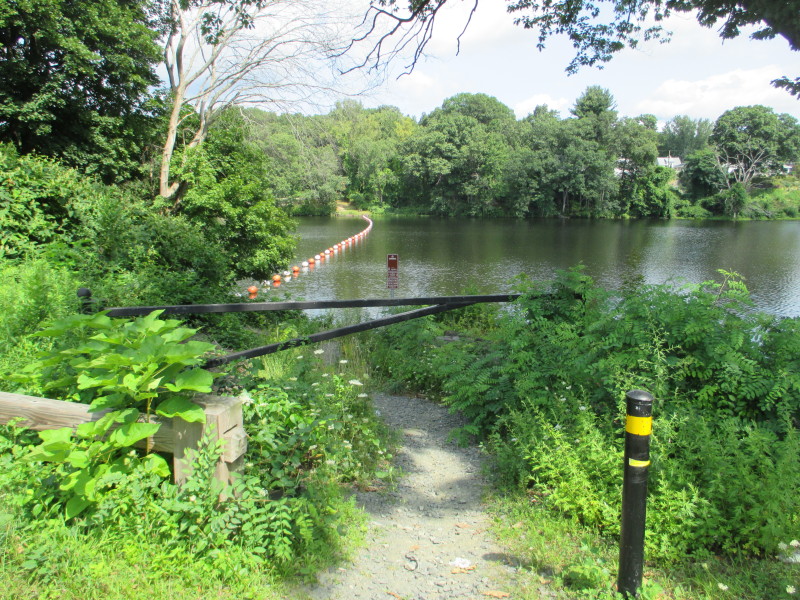 From the parking area, a very short walk to the put in.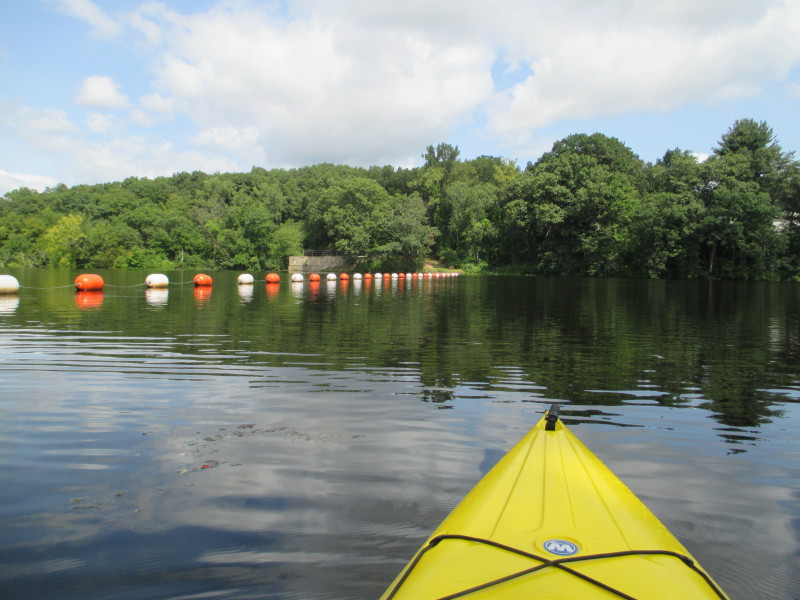 The Boston Kayaker just launched on the Chicopee River next the the Indian Orchard Dam in Springfield MA.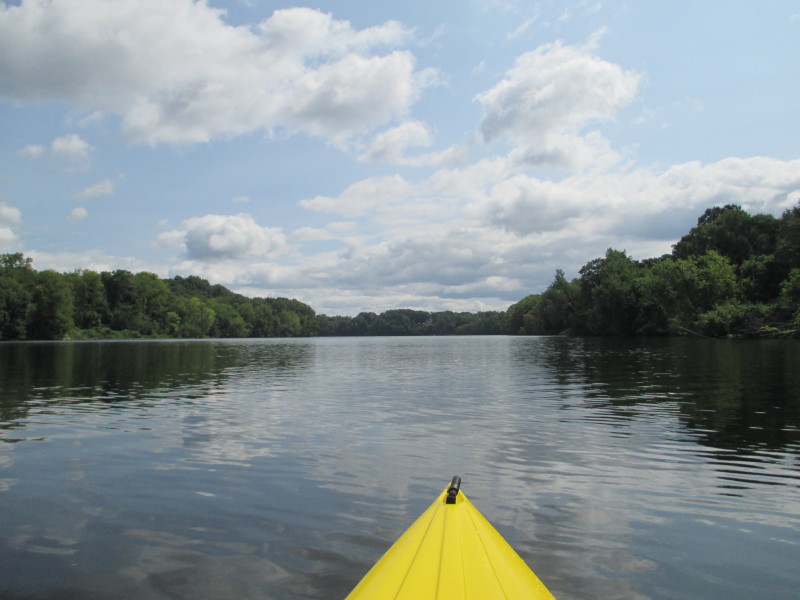 Turned right. Today's kayak plan is to paddle up to Putts Bridge Dam.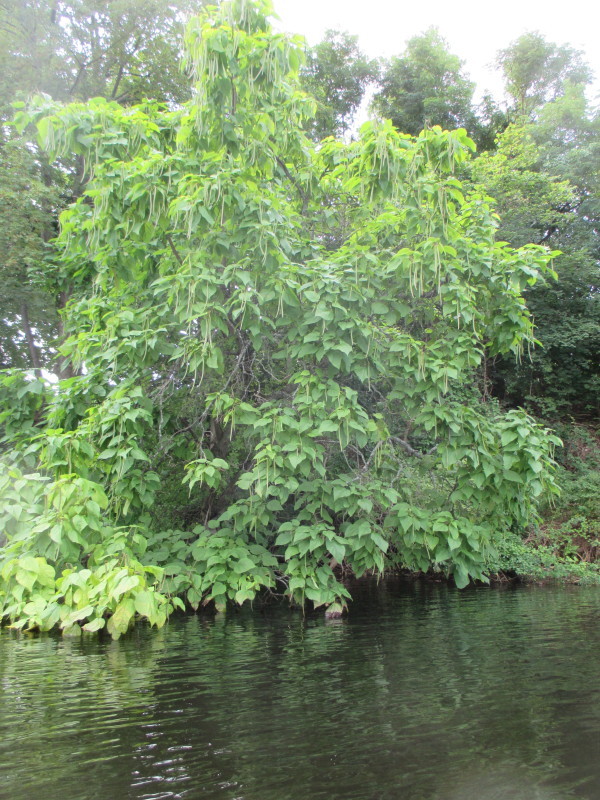 A tree on my right.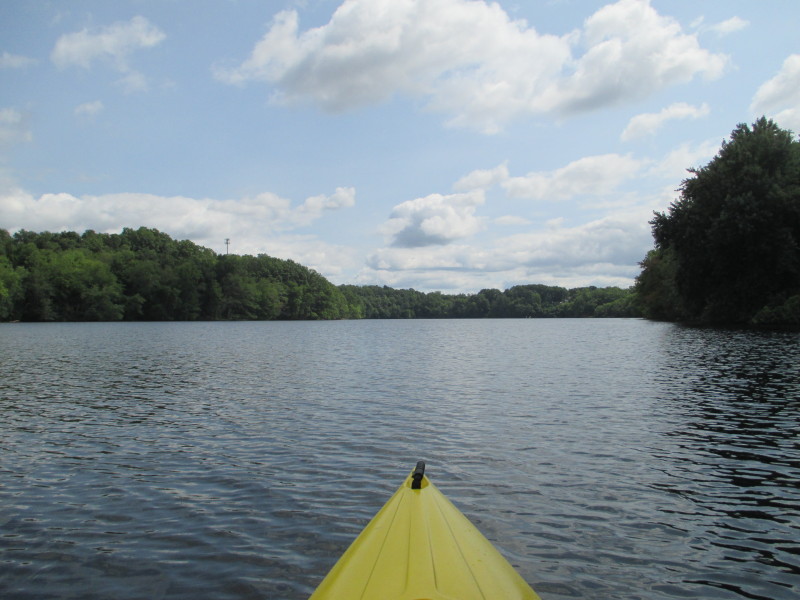 It will be sunny the whole trip. Nice.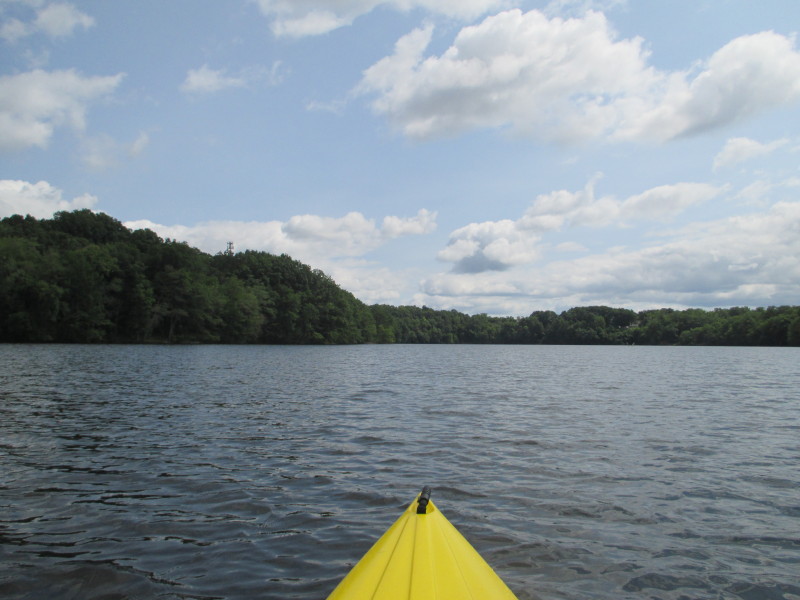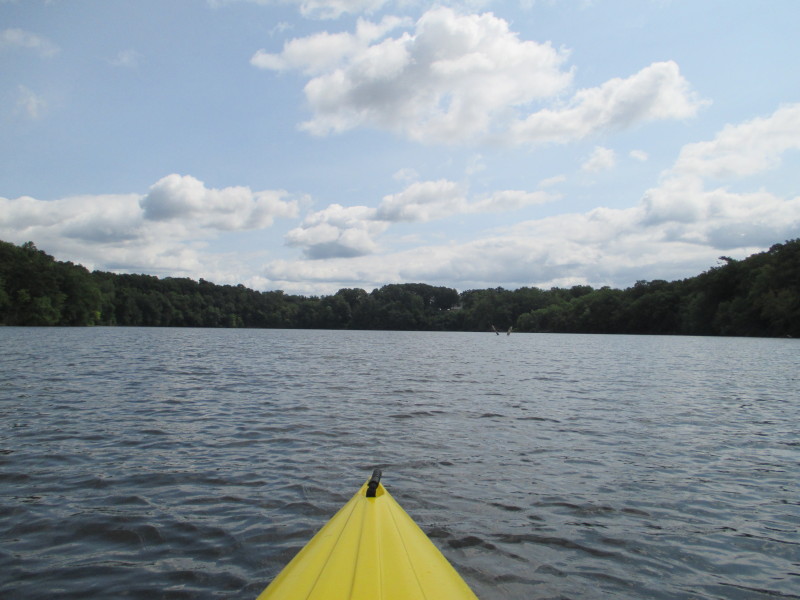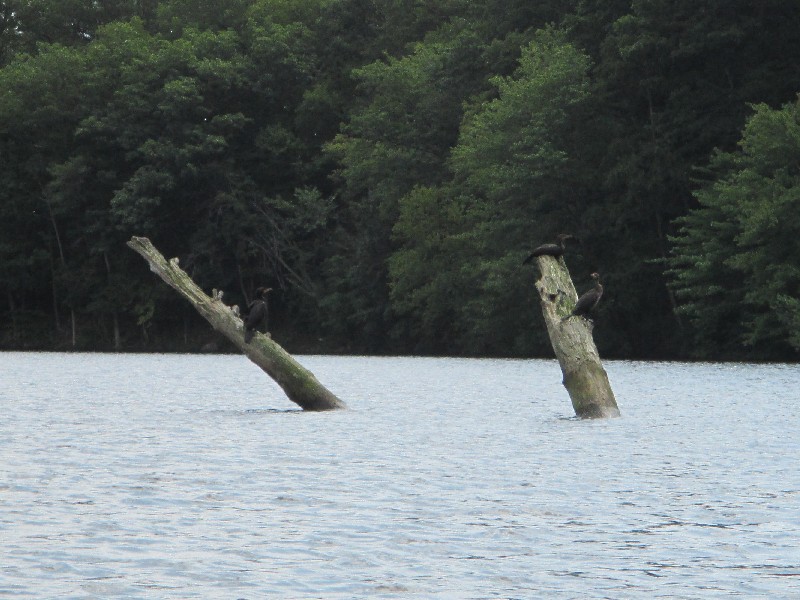 The resident birds of the Chicopee River.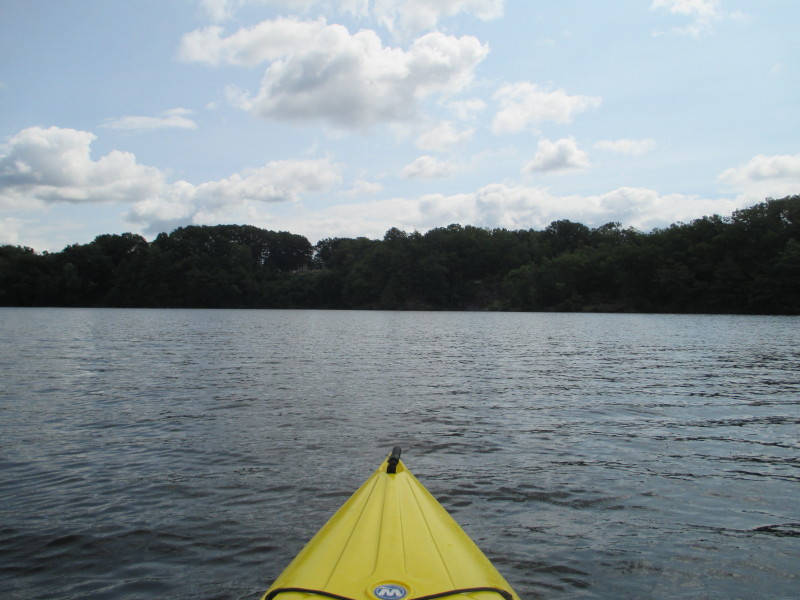 Past the birds, I am now approaching the eastern end of this wide section and will follow the river sharp right.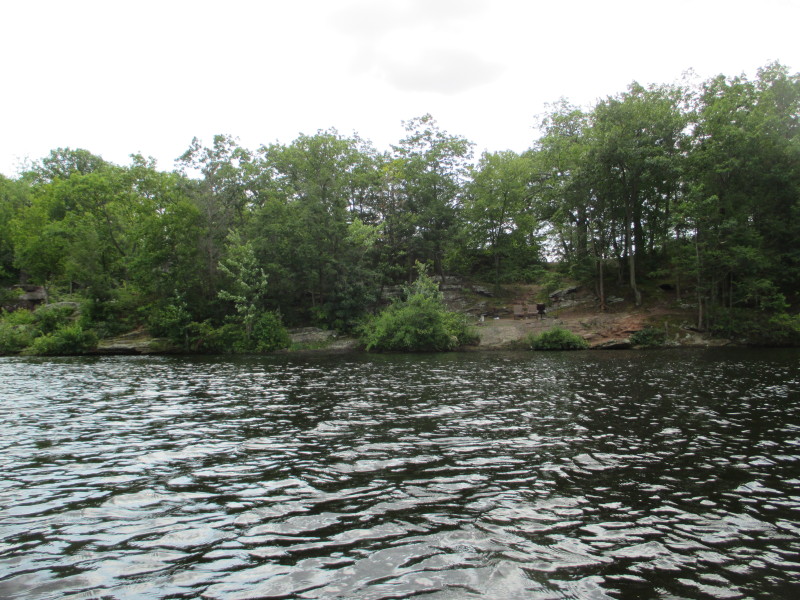 On the right bank, near the Indian Leap, some chairs.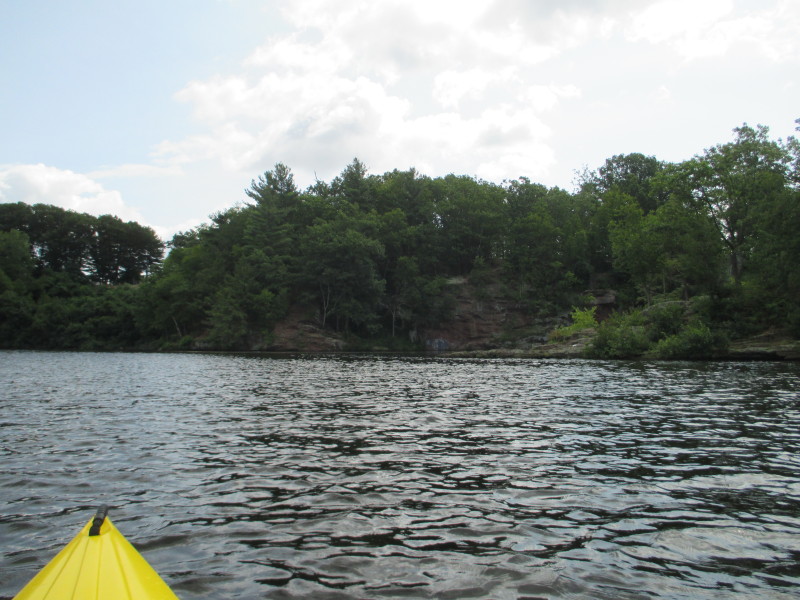 The Indian Leap cliff on the Chicopee River.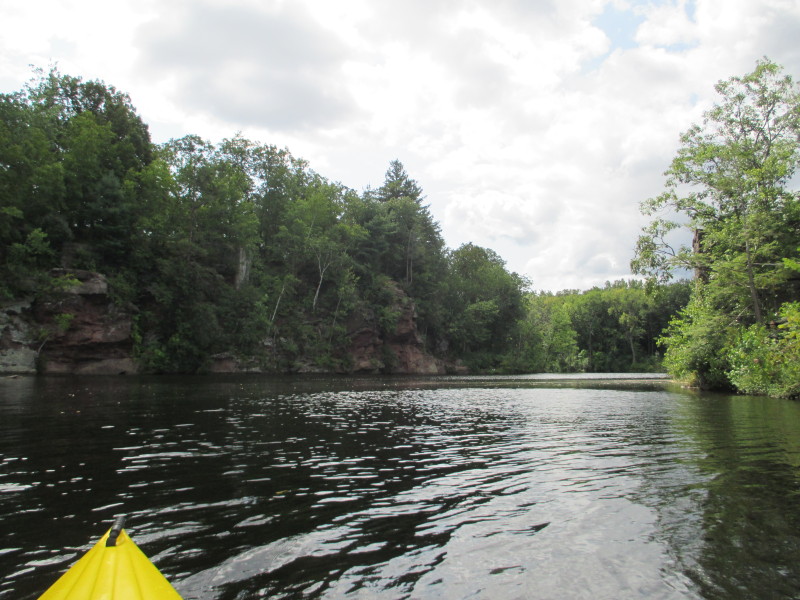 Just did a sharp left in this much narrower section with the Indian Leap on my left.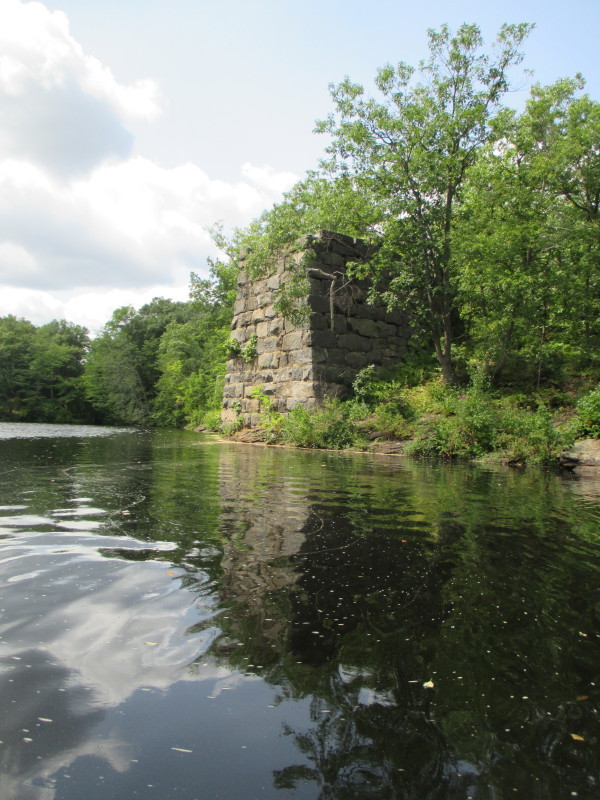 Old bridge abutments.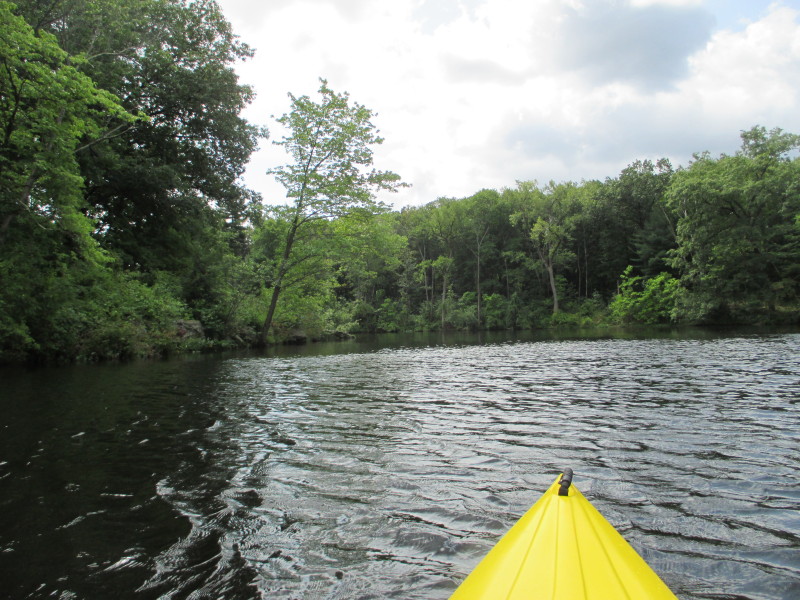 River bending to the left.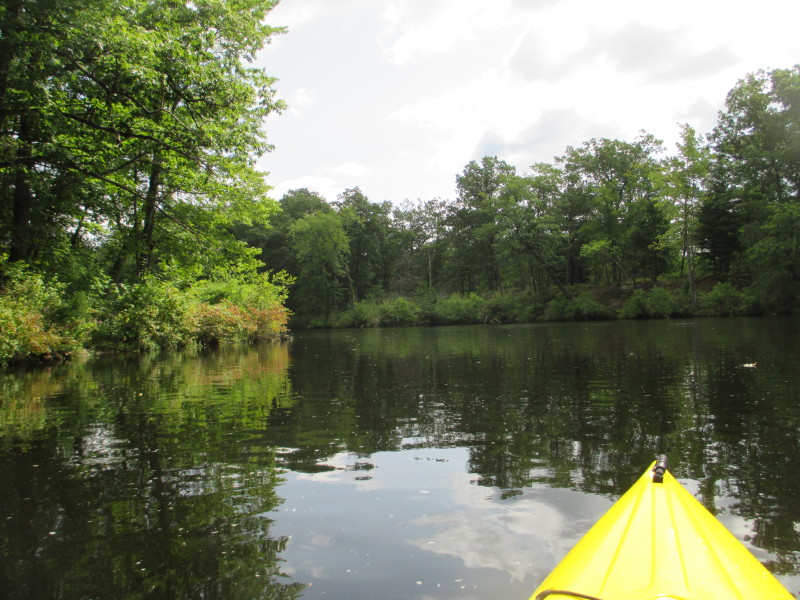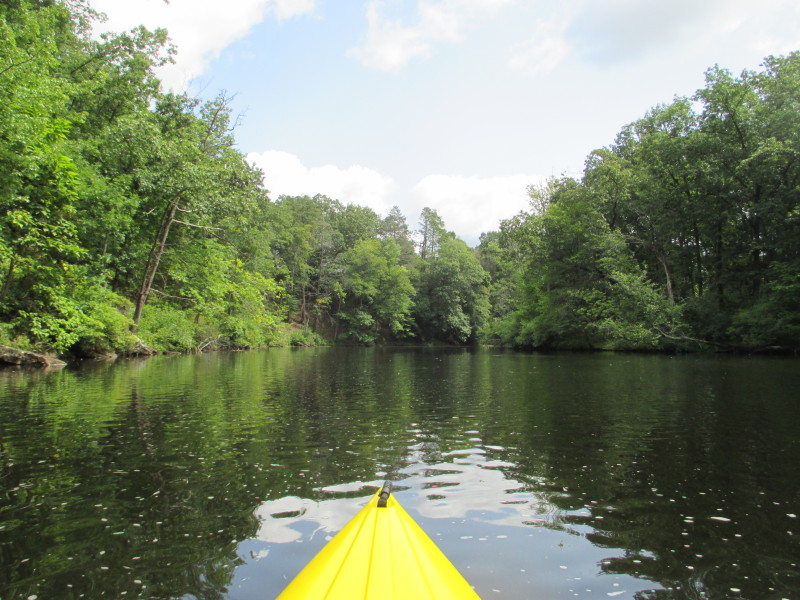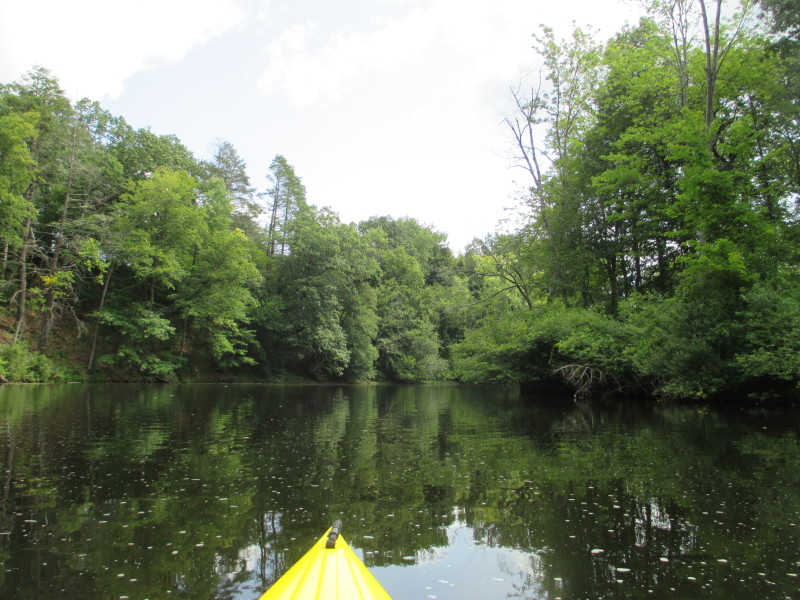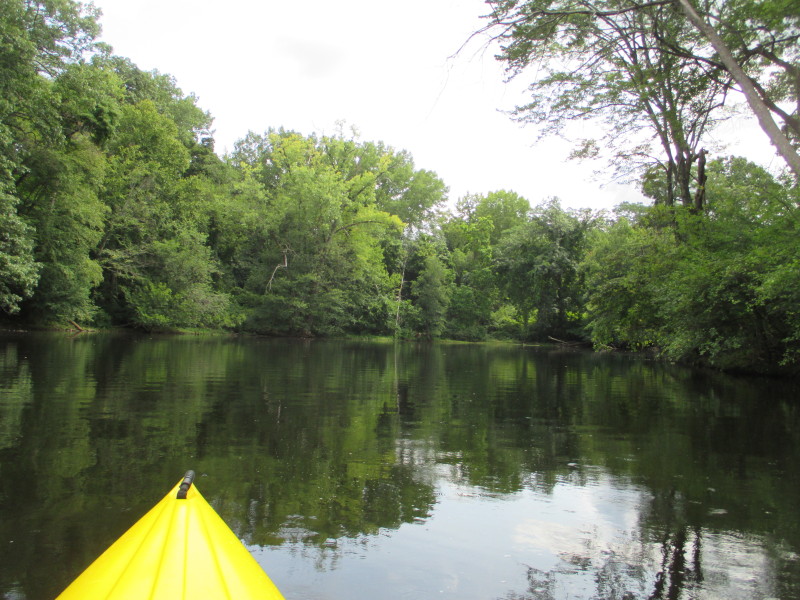 Following the river bending right.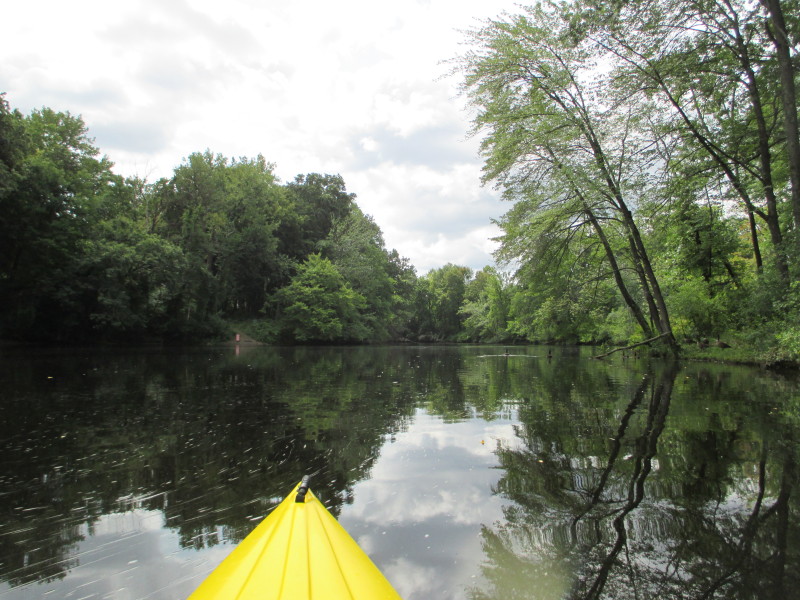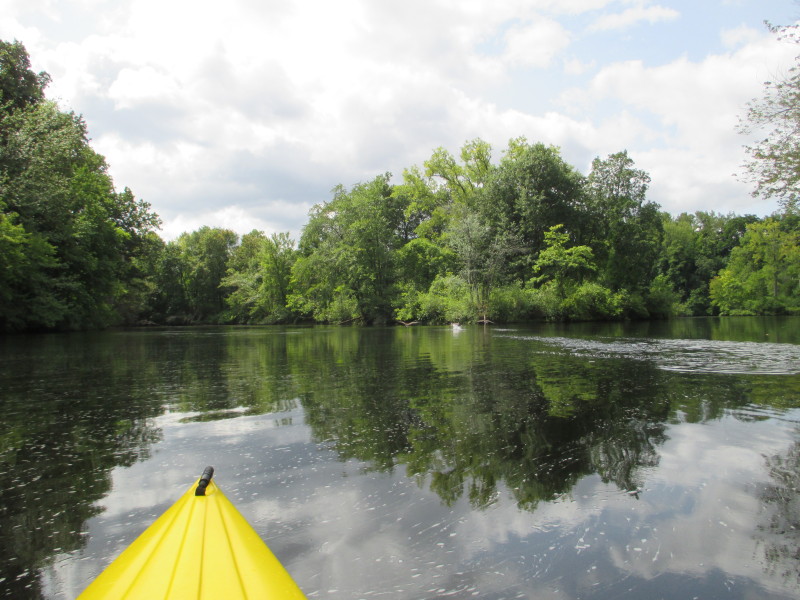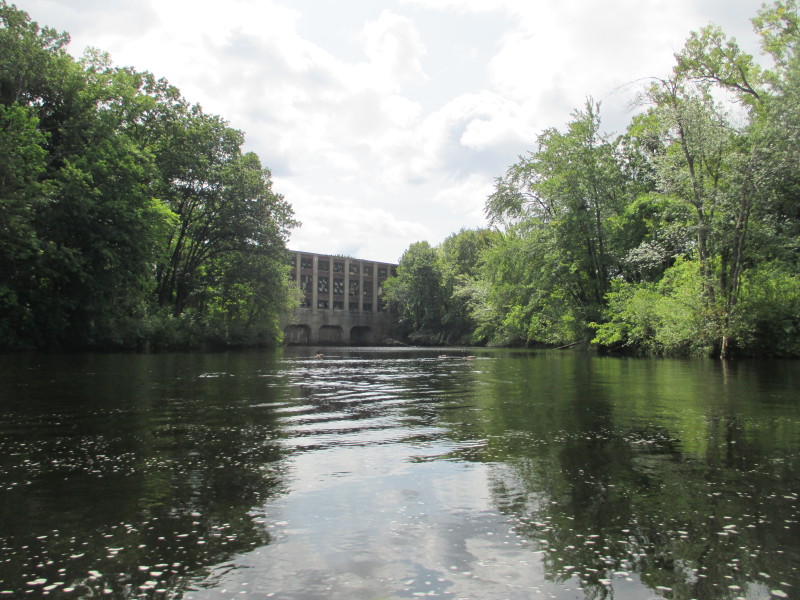 On left, an abandoned building.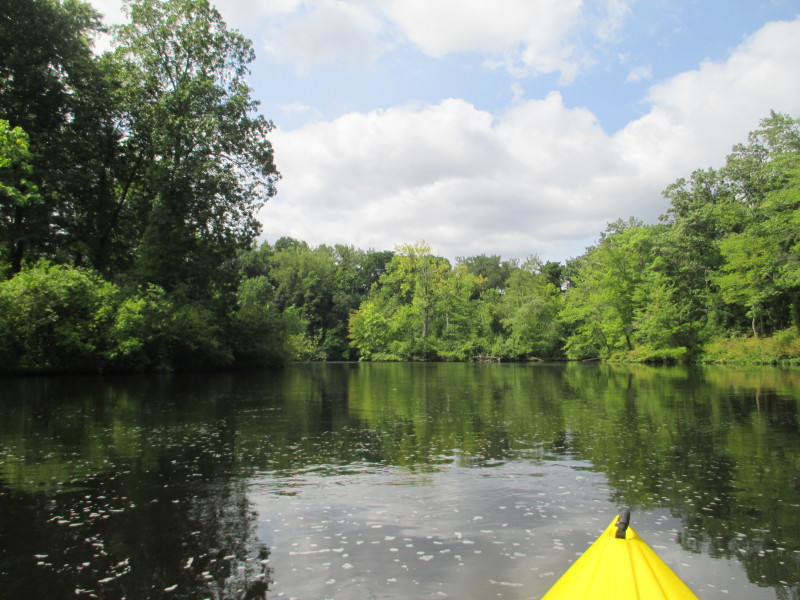 Will follow the river bend to the left and will soon be in site of the dam.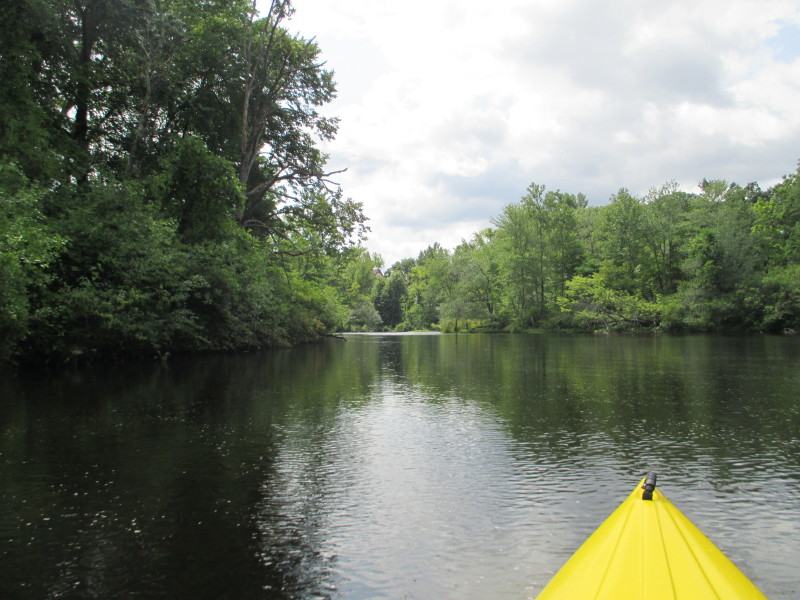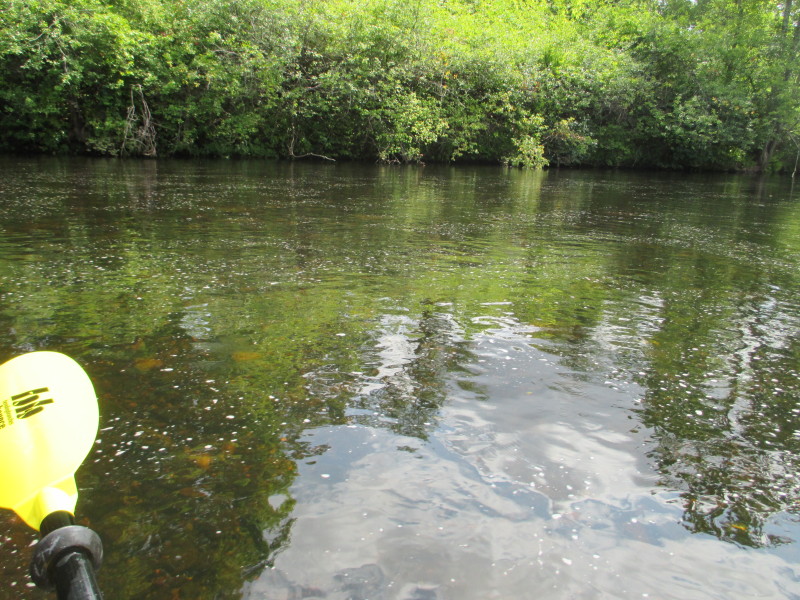 It is now very shallow here about a foot of water.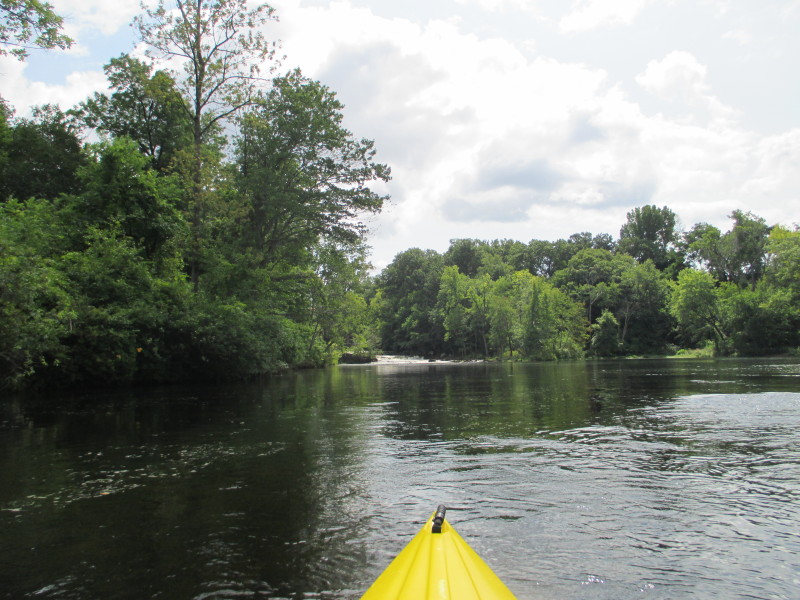 From here, I can see the fast flowing water coming from the dam.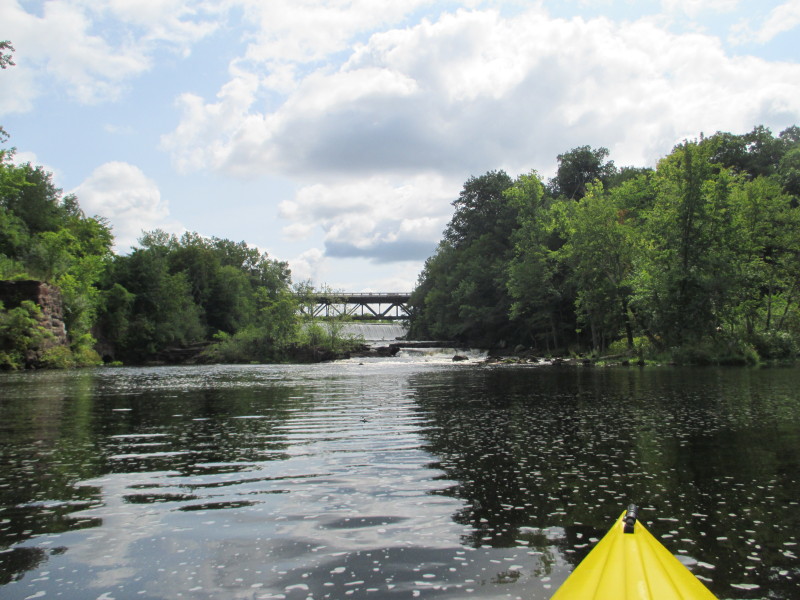 Putts Bridge and its dam namesake.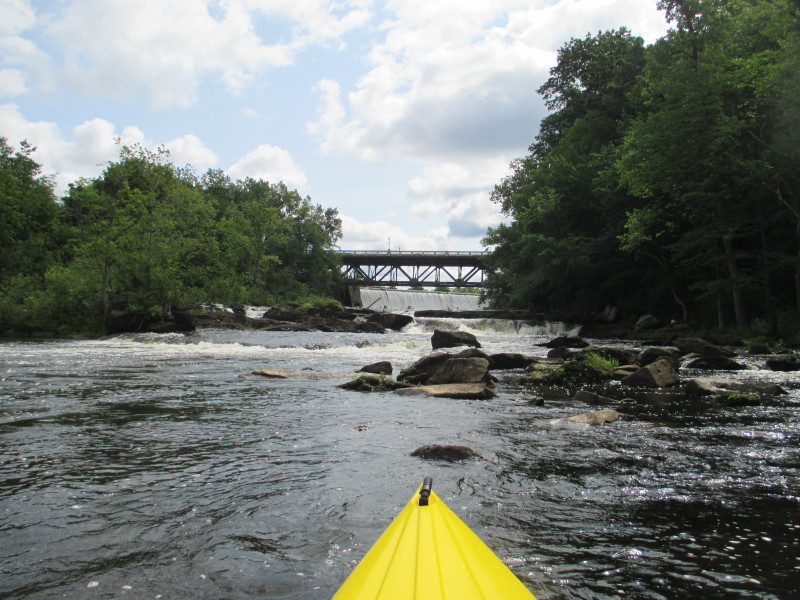 This is as far up as I can paddle.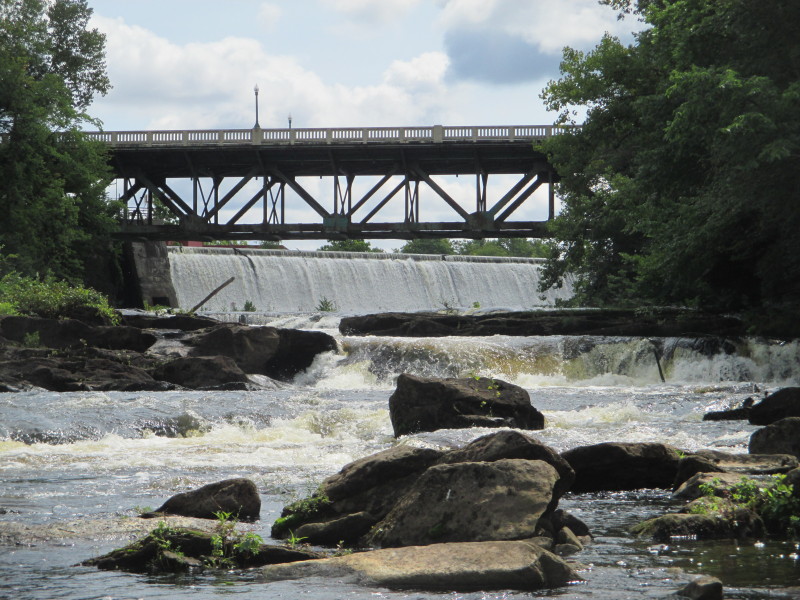 Bottom of Putts Bridge Dam on the Chicopee River.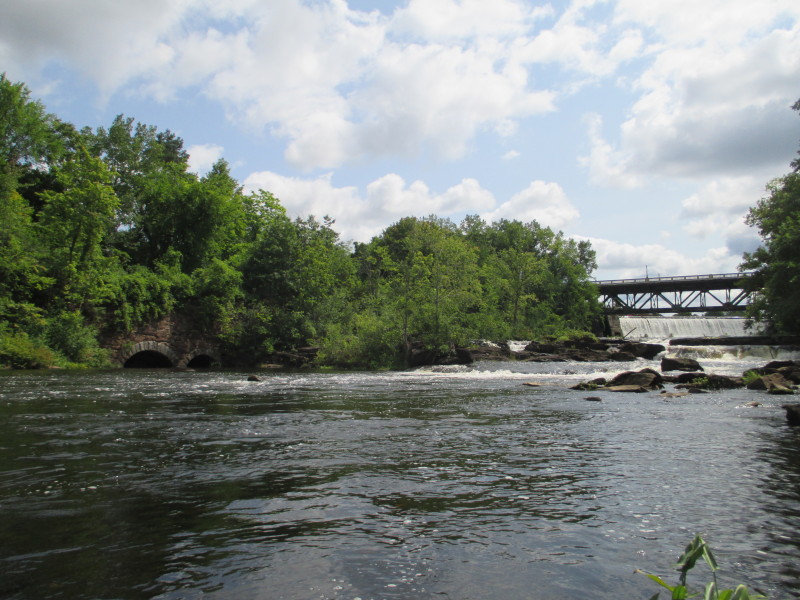 Turning around . . .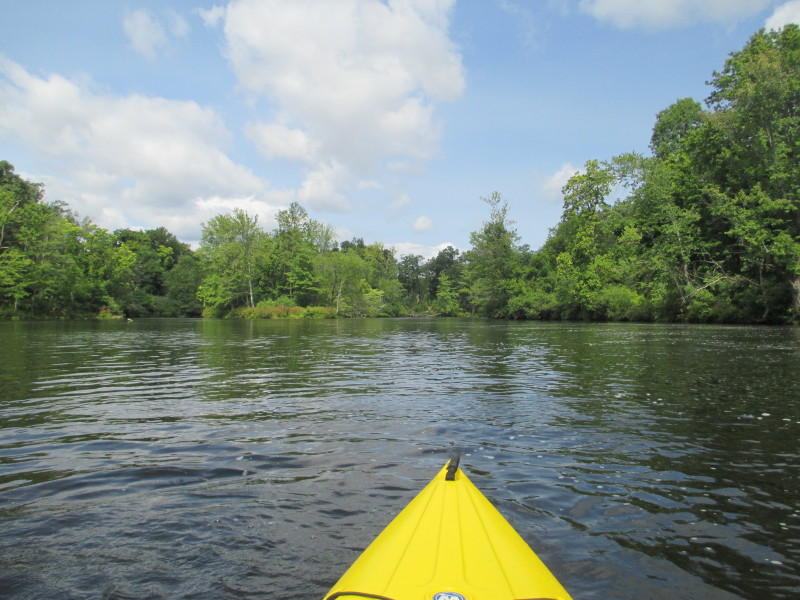 Now facing down river.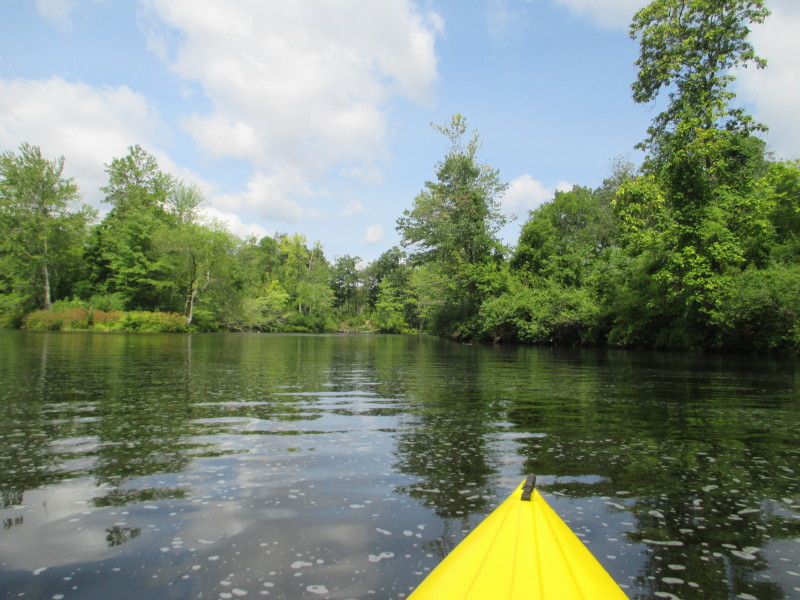 Riding the fast flowing water.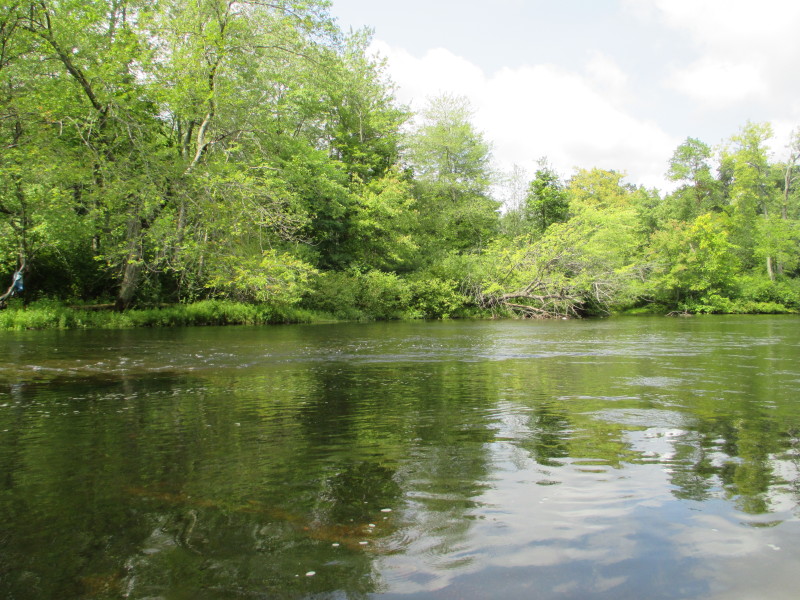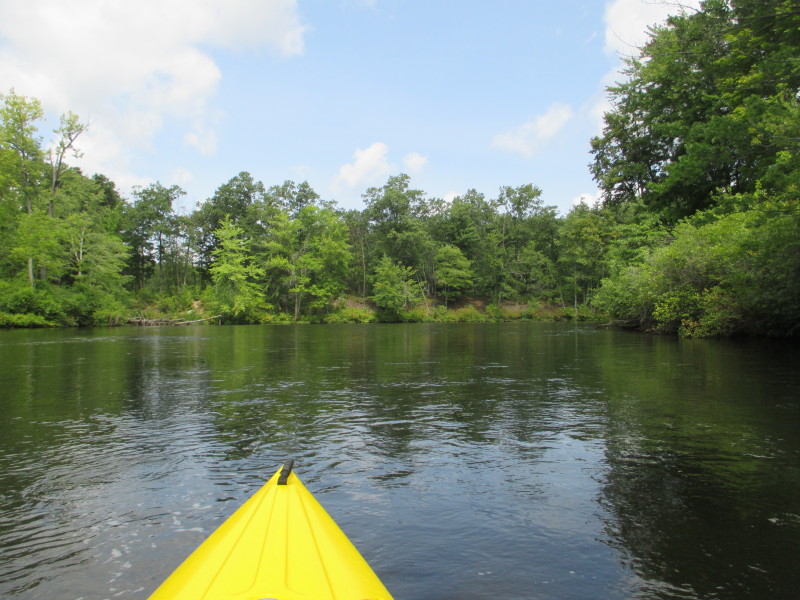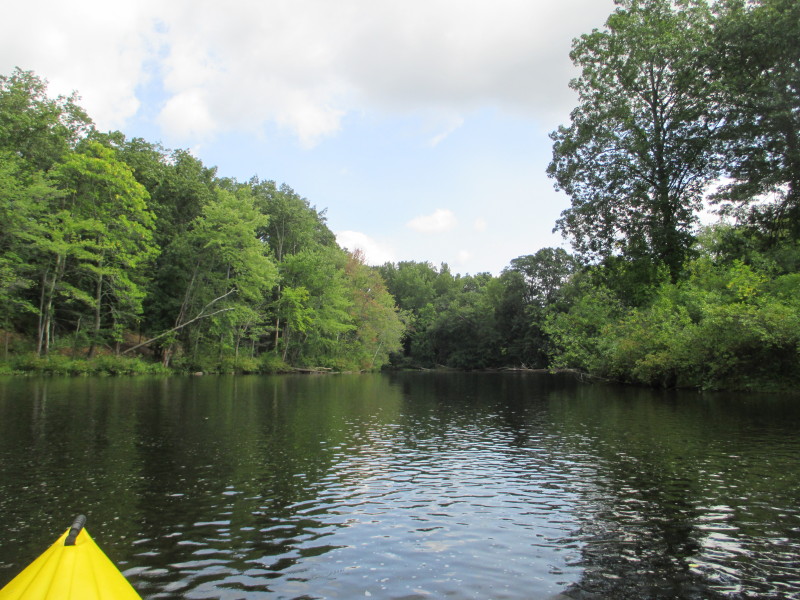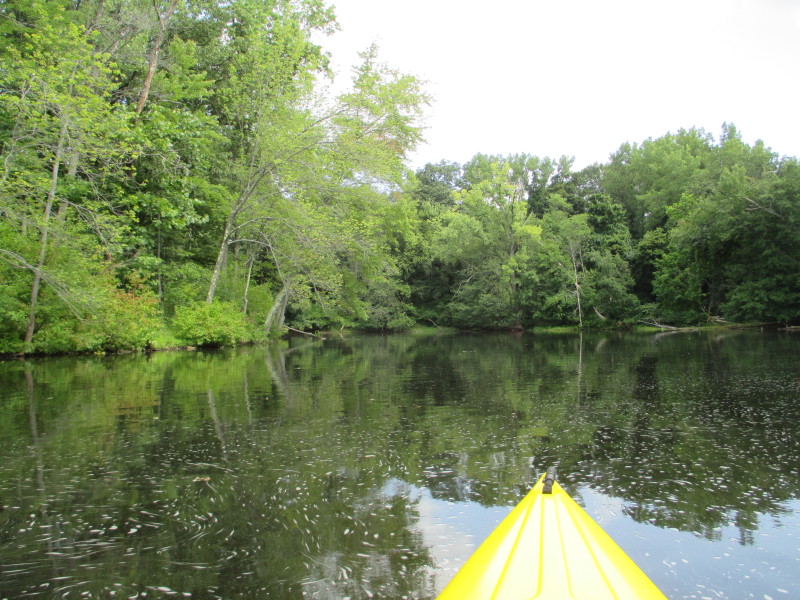 River bending left.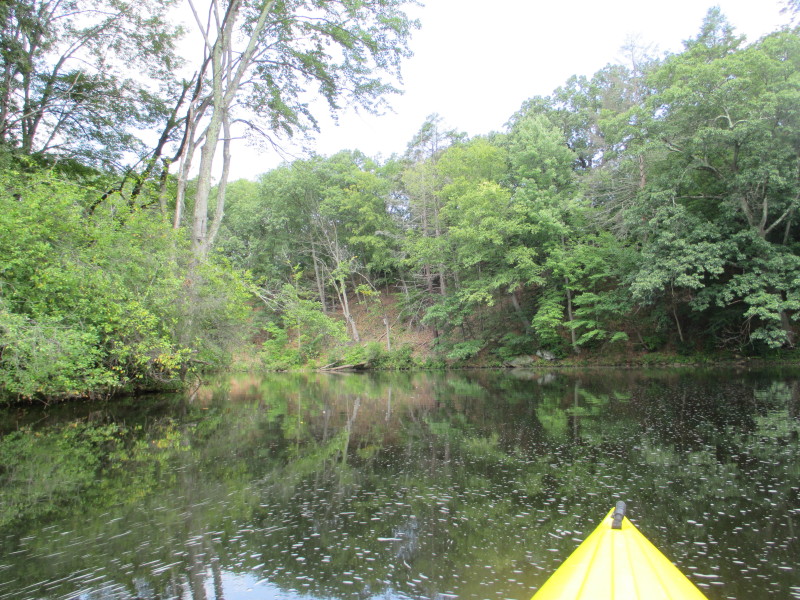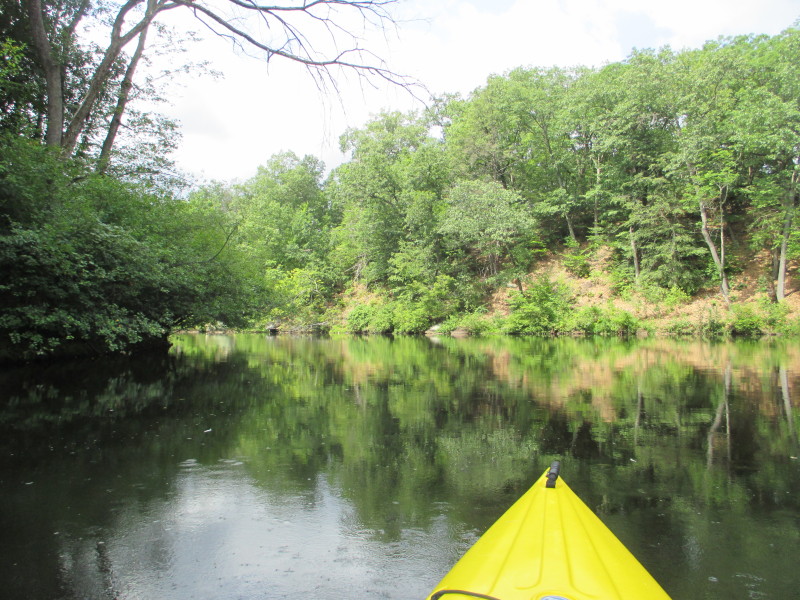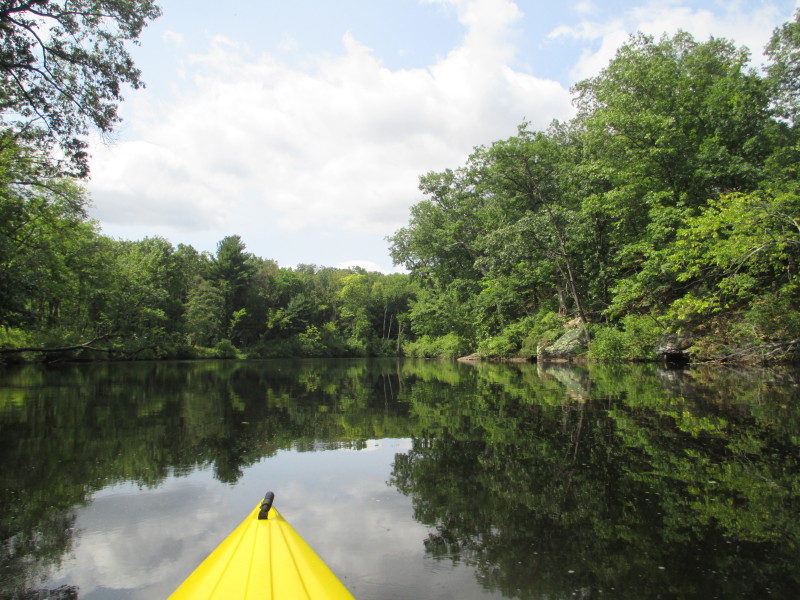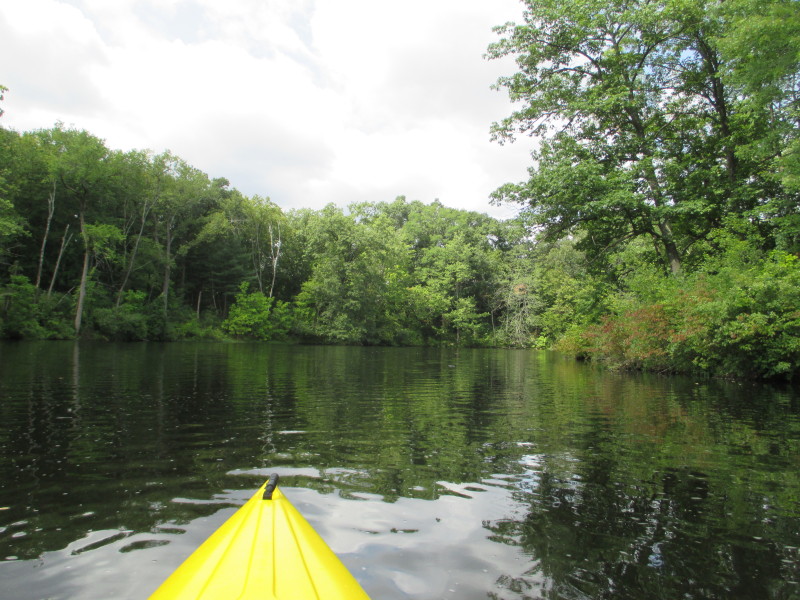 River bending right.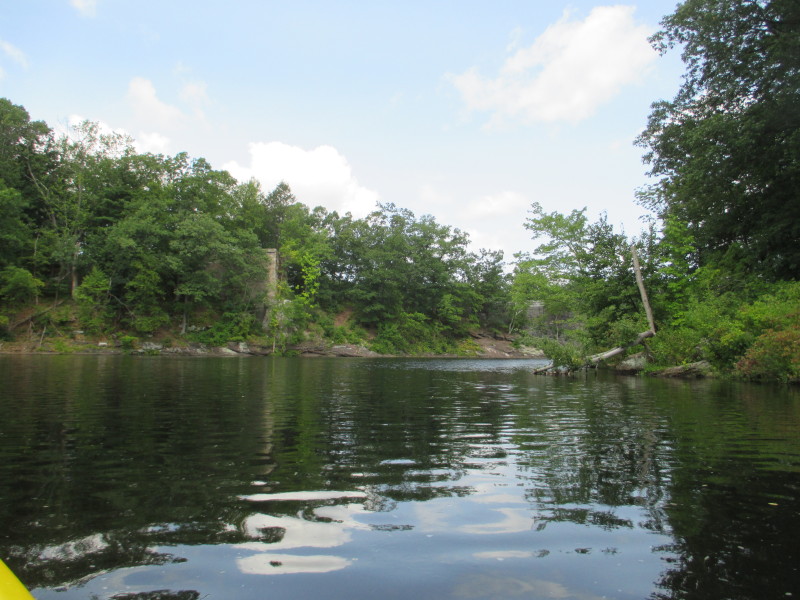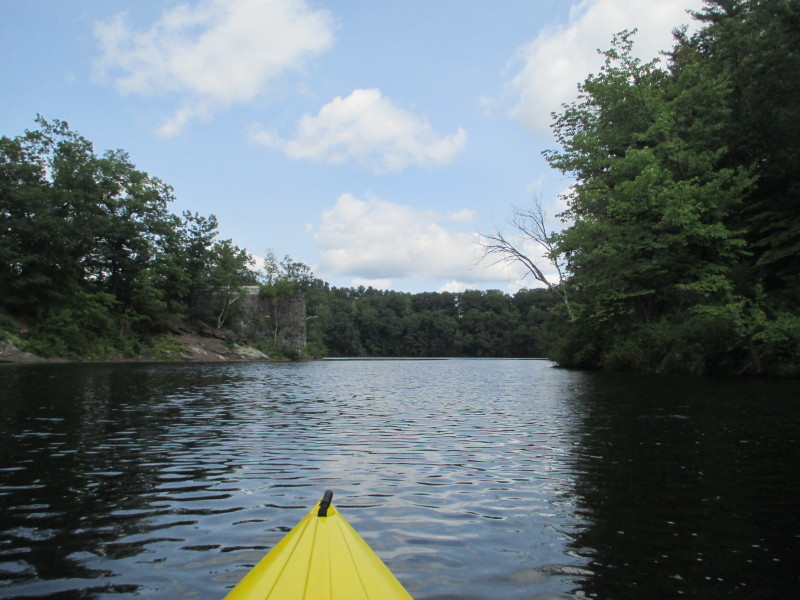 The now-gone bridge abutments.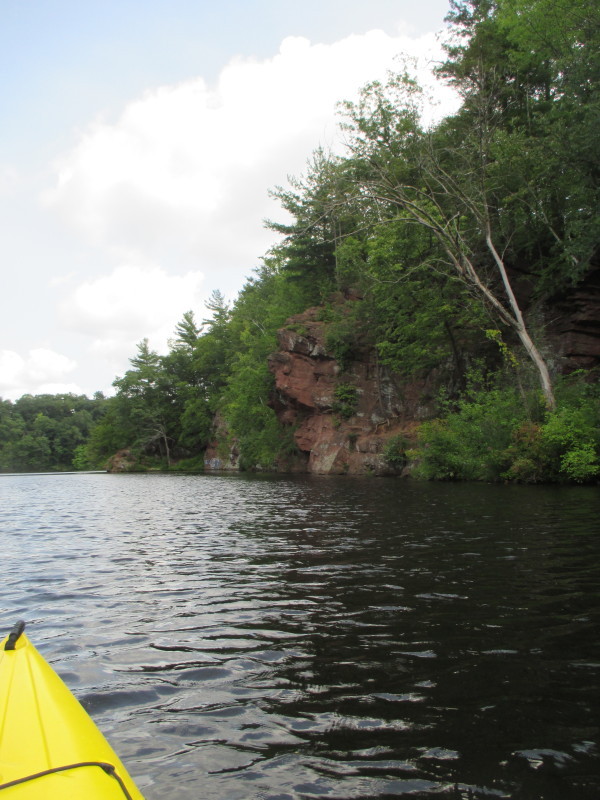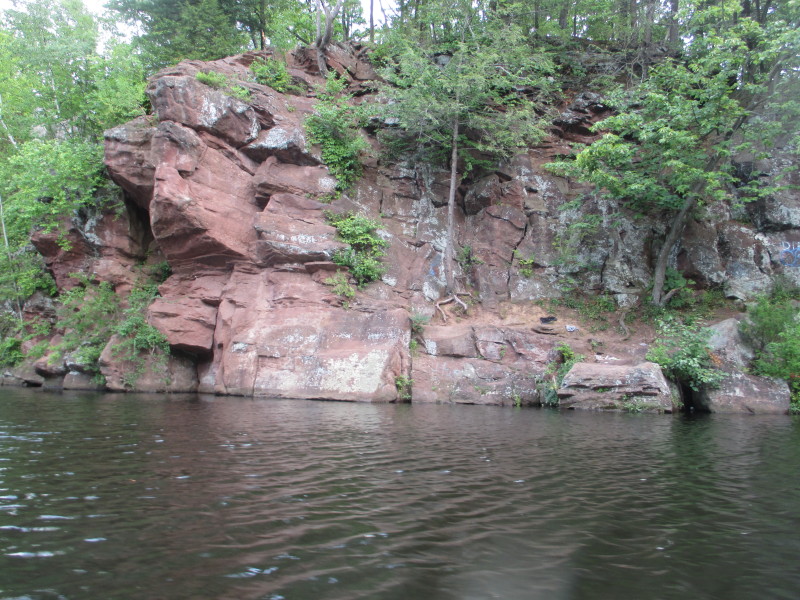 Indian Leap cliff on the Chicopee River.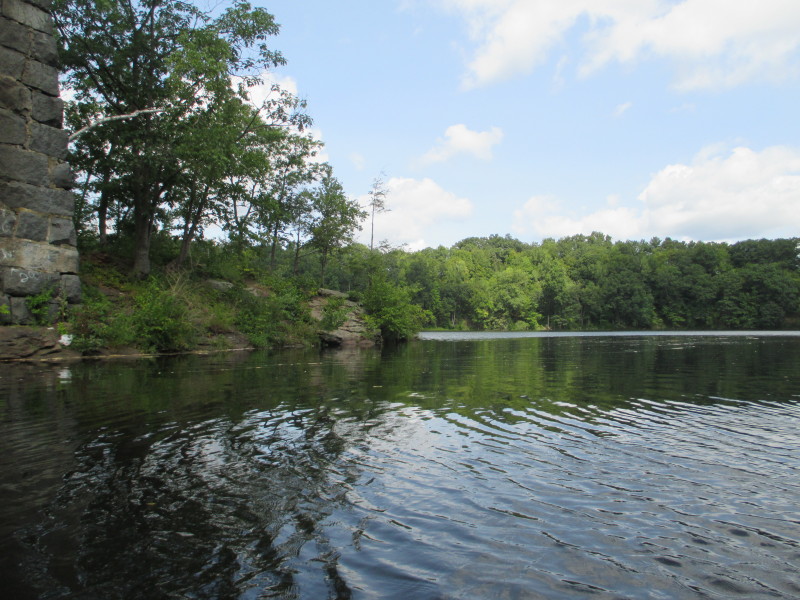 About to enter the wide section and turn sharp left.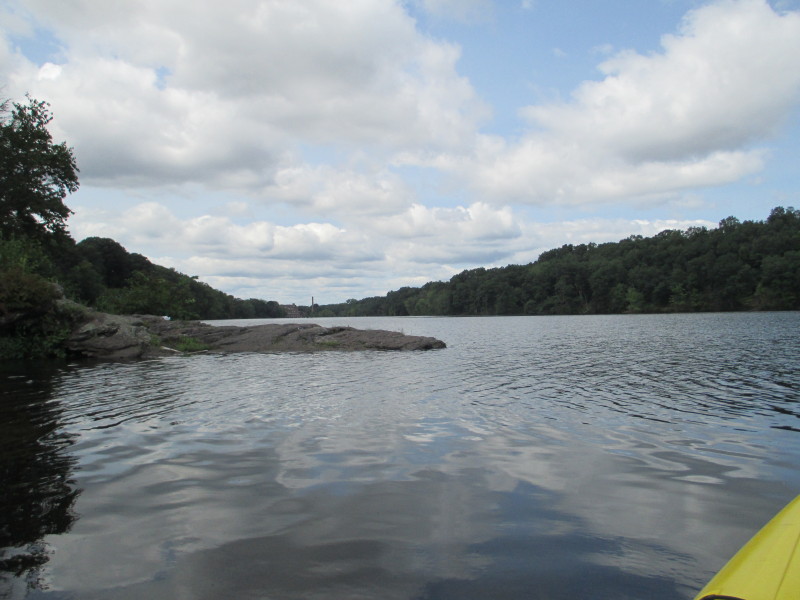 After a sharp left turn, the rest of the Chicopee River to the Indian Orchard Dam is in sight.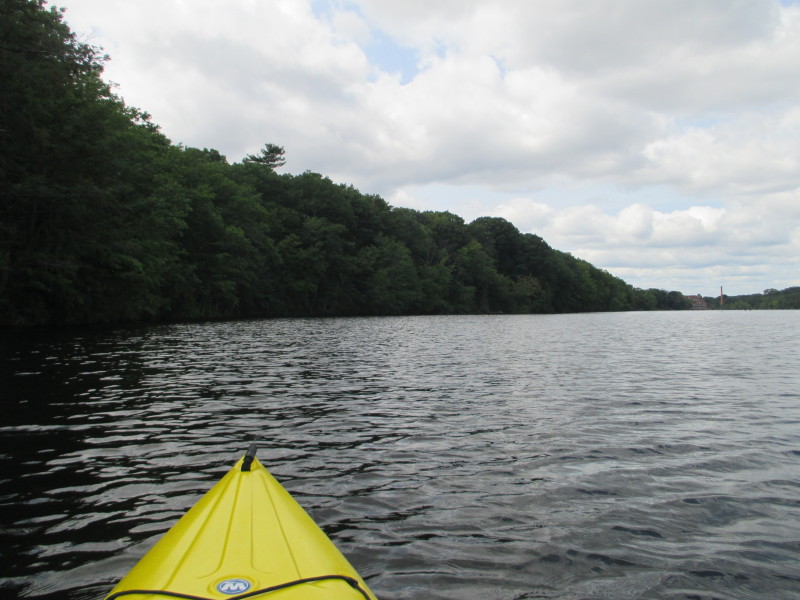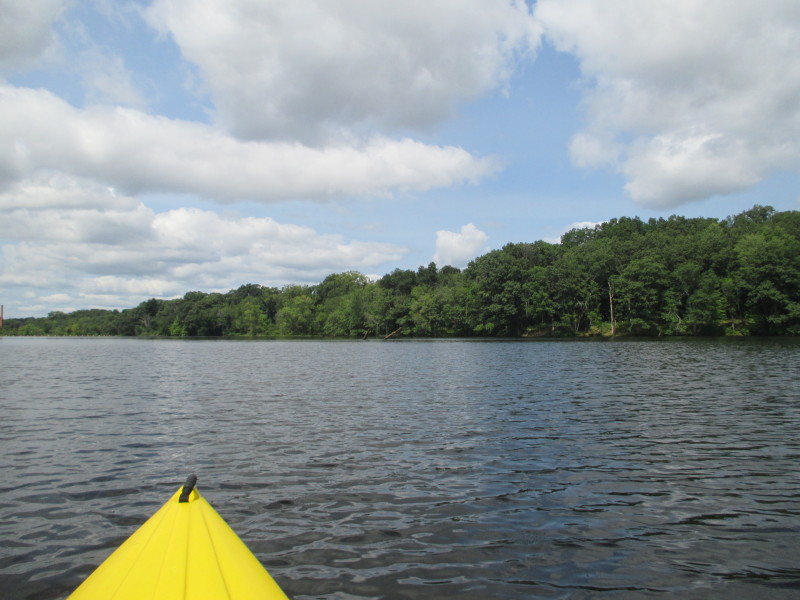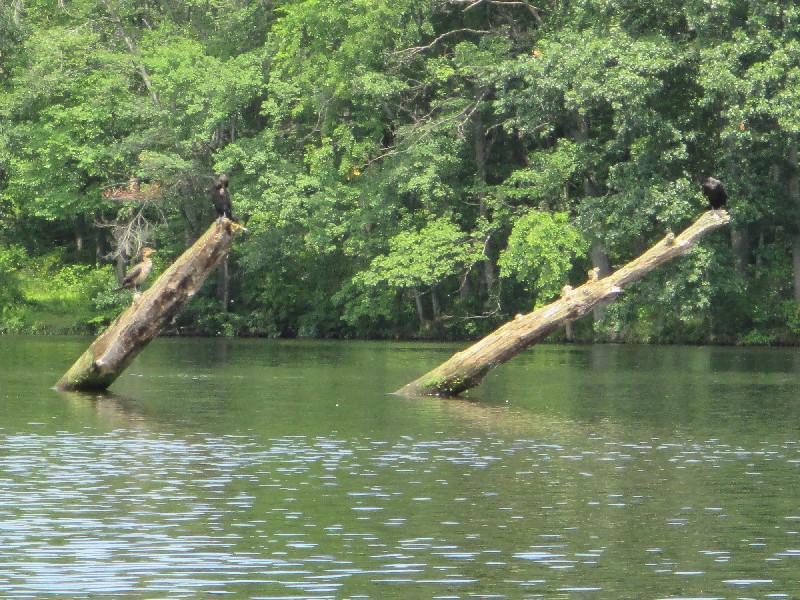 These birds still here.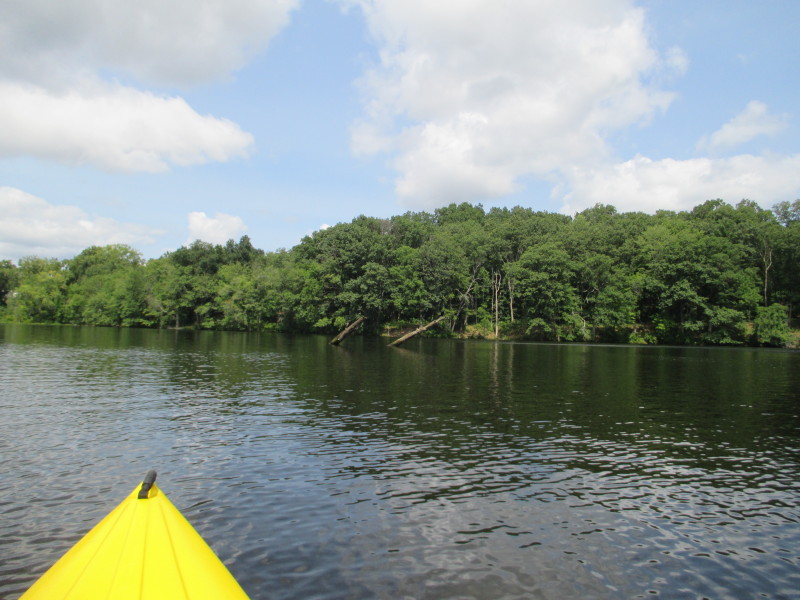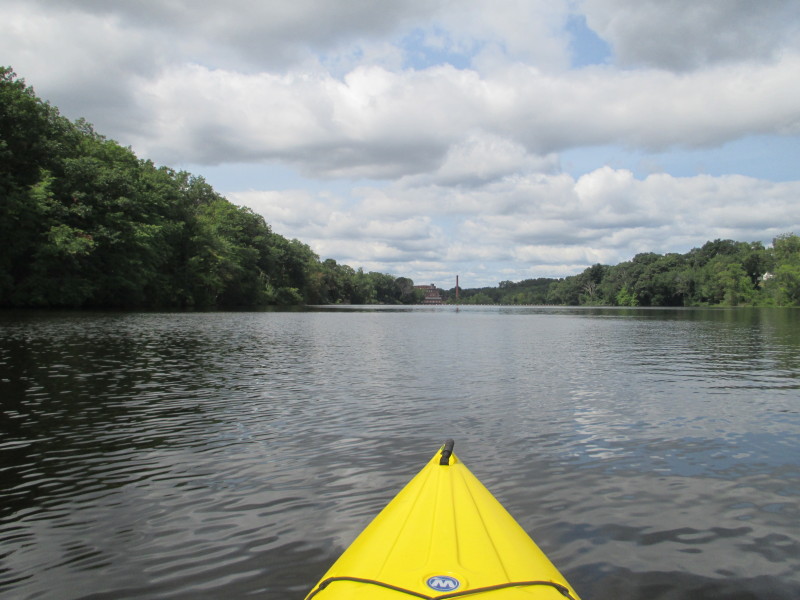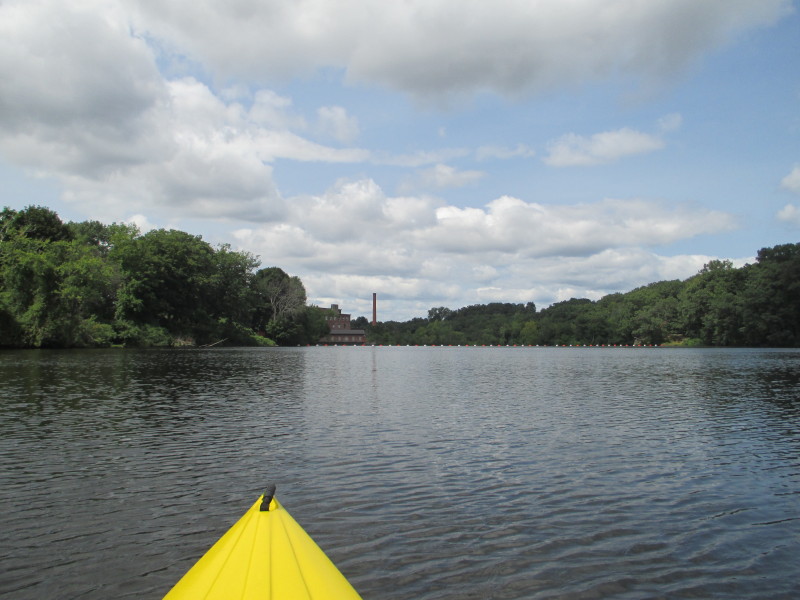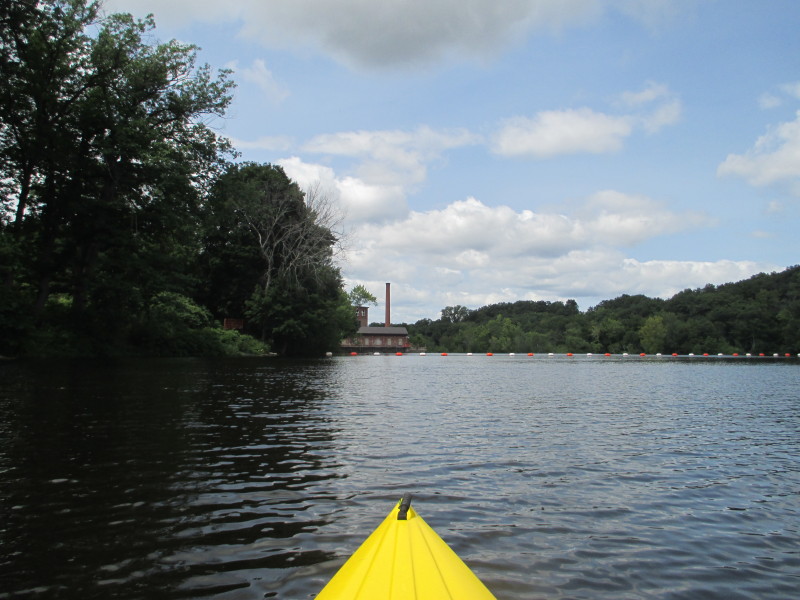 My landing spot on left just before the buoys.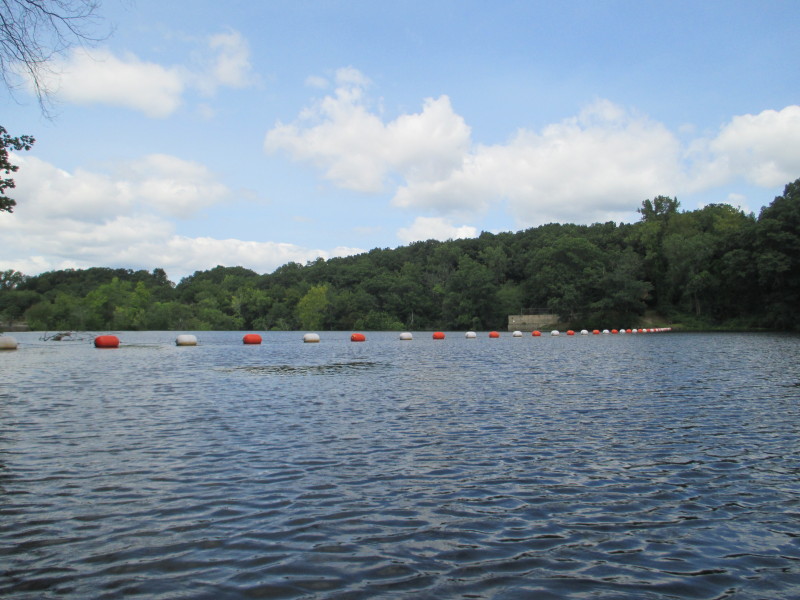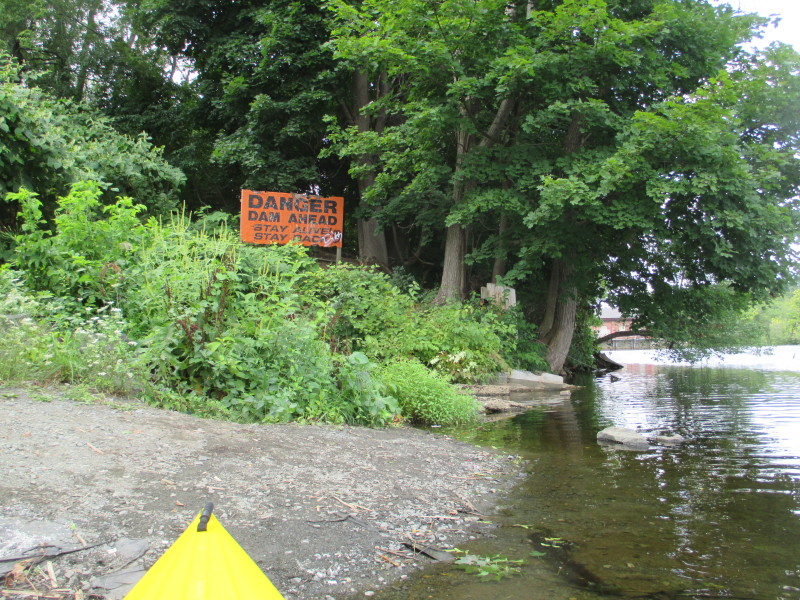 Landed. Paddle time is 45 minutes.