Other resources:
Polar Caves
Quincy Bog Natural Area
Baker River Campground
Pemi-River Baker Adventures kayak rentals
Paddling.net: Kayaking the Baker River
Wikipedia: Baker River





Number of original photos on this page : 103
All photos in this website are original and copyrighted.






The first two pictures (above and below) taken in August 2011.
At the Baker River Rest Area on Route 25 in Rumney NH. Sign reads:
Baker River - Known to Indians as Asquamchumauke, the nearby river was renamed for Lt. Thomas Baker (1682-1753) whose company of 34 scouts from Northampton, Mass. passed down this valley in 1712. A few miles south his men destroyed a Pemiwegasset Indian village. Massachusetts rewarded the expedition with a scalp bounty of £40 and made Baker a captain.

Boston Kayaker's comments: Might be a good idea to revert back the river's name . . .





This rest area is officially "Closed" due to state budget cuts.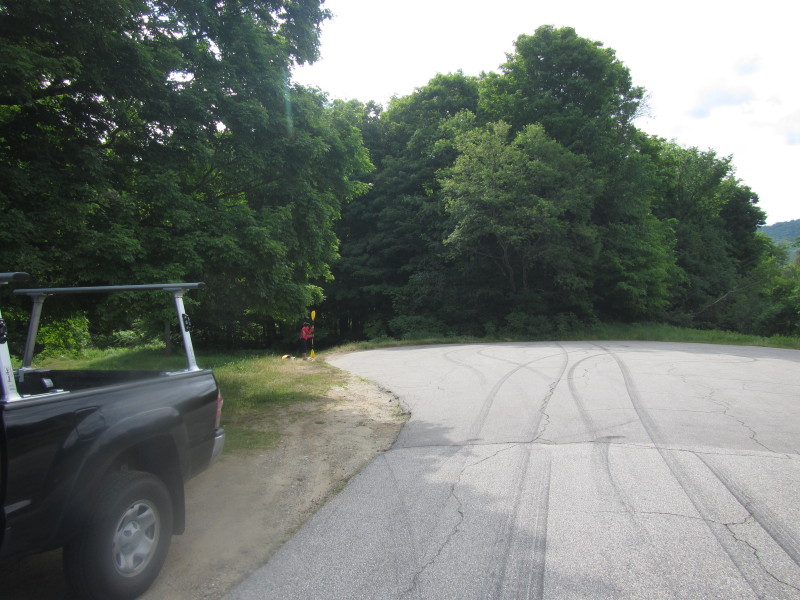 At the put in to Baker River on Route 25 in Rumney NH.
Trip date is June 2016.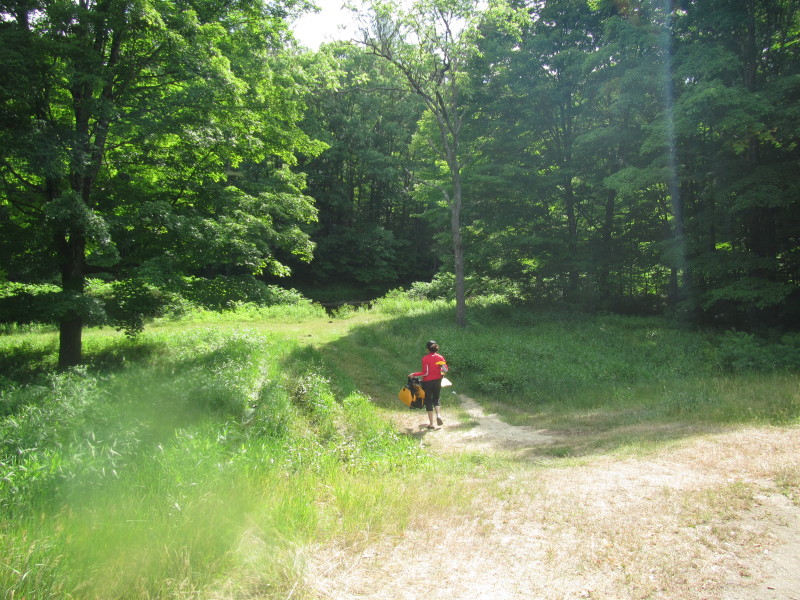 The Boston Kayaker's wife.



The Boston Kayaker just launched on Baker River.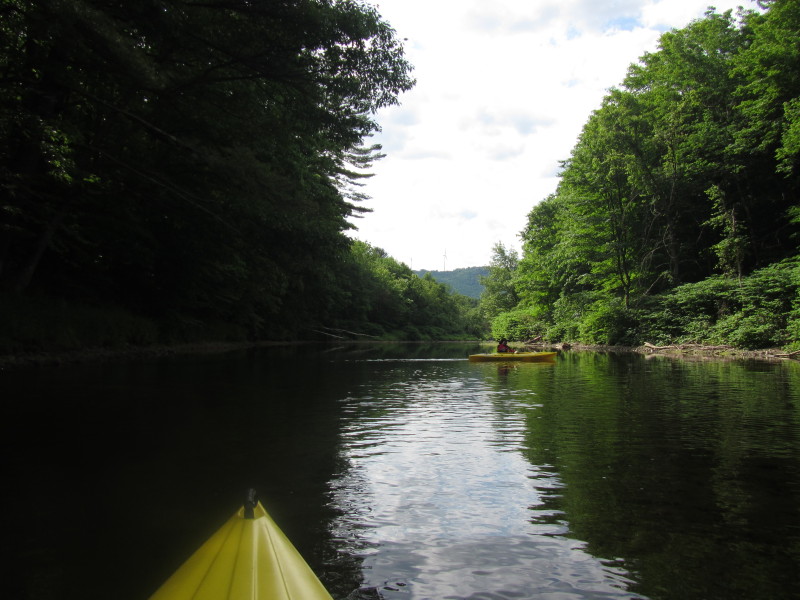 Turkey vultures on Baker River.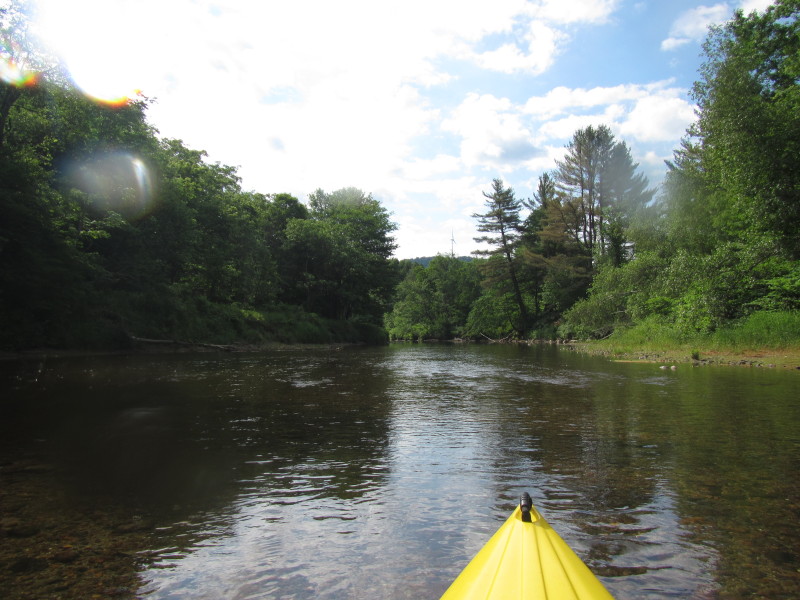 Rain starting . . .



Windmills.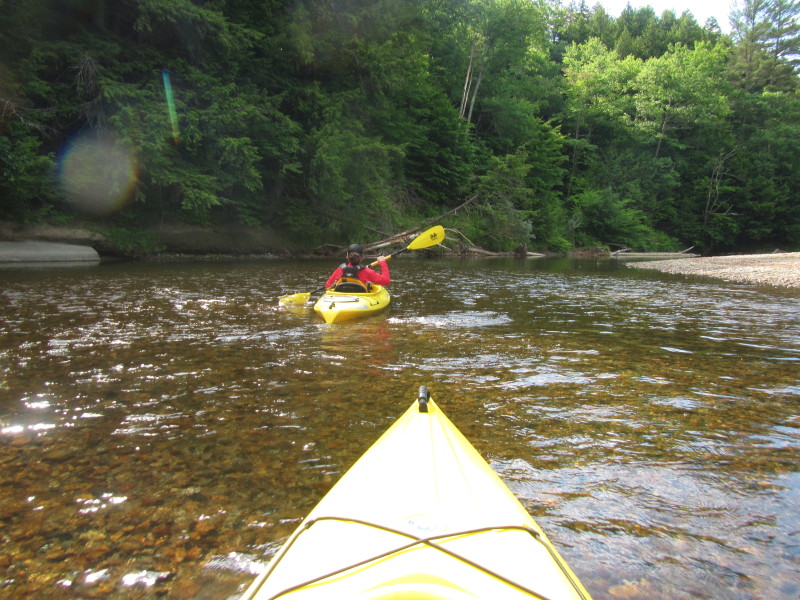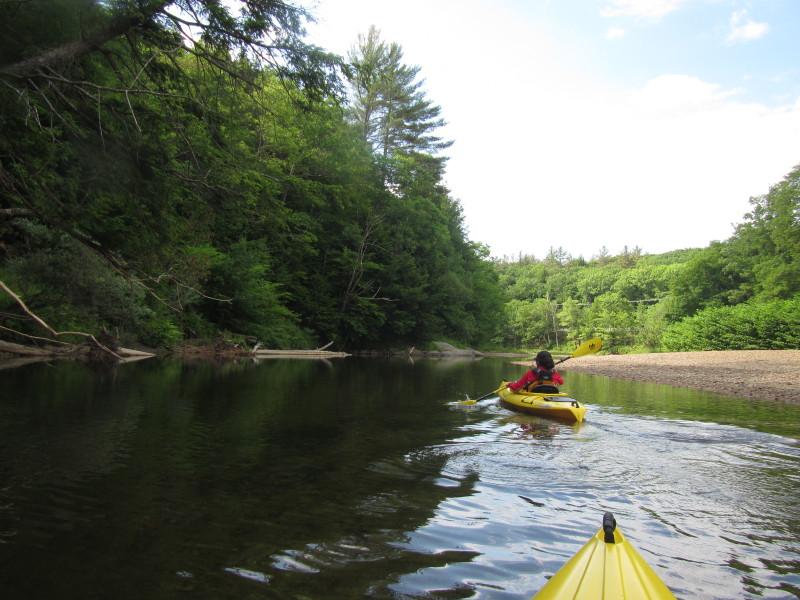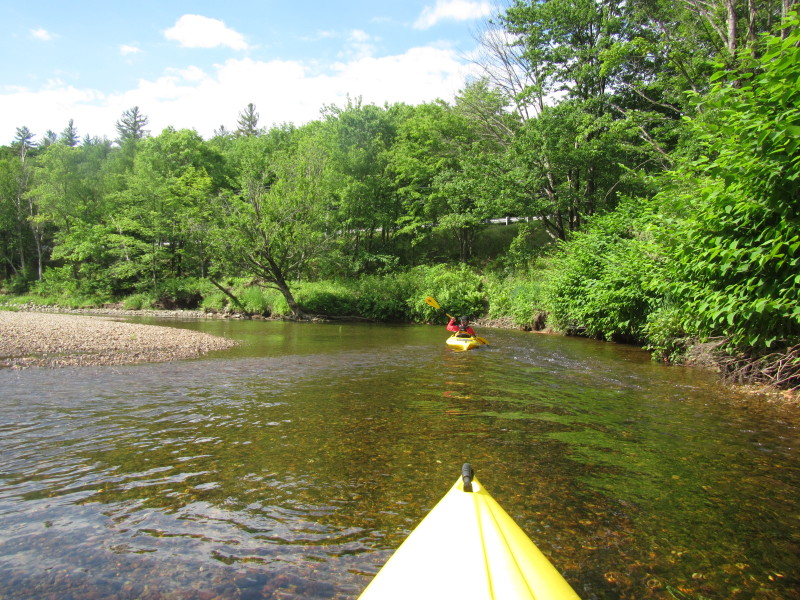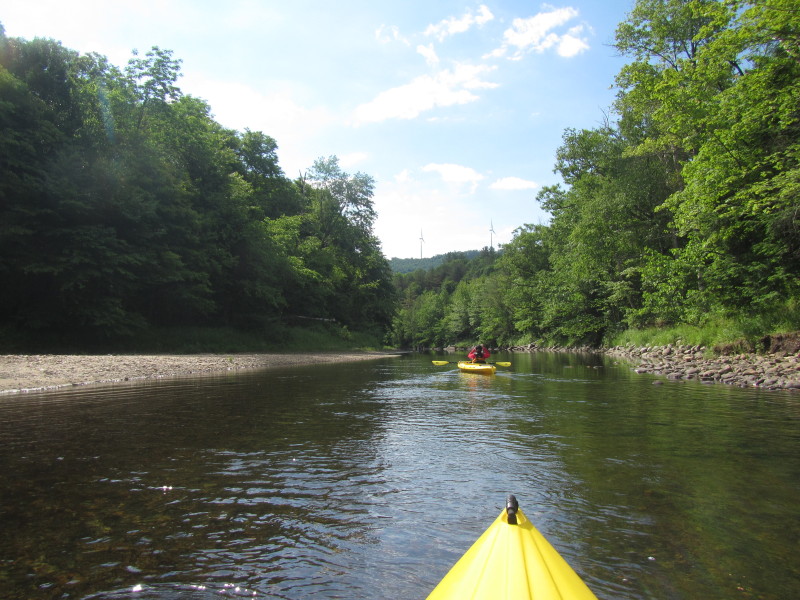 The Boston Kayaker pushing on a shallow spot.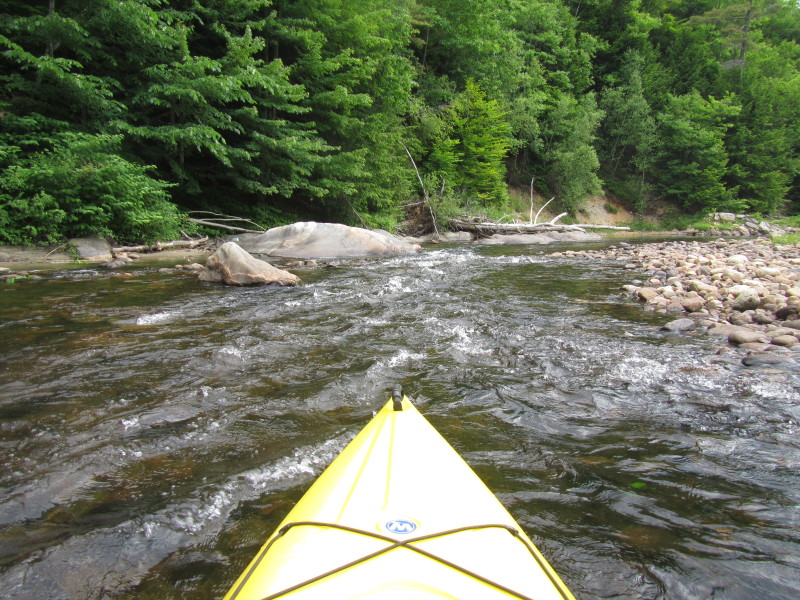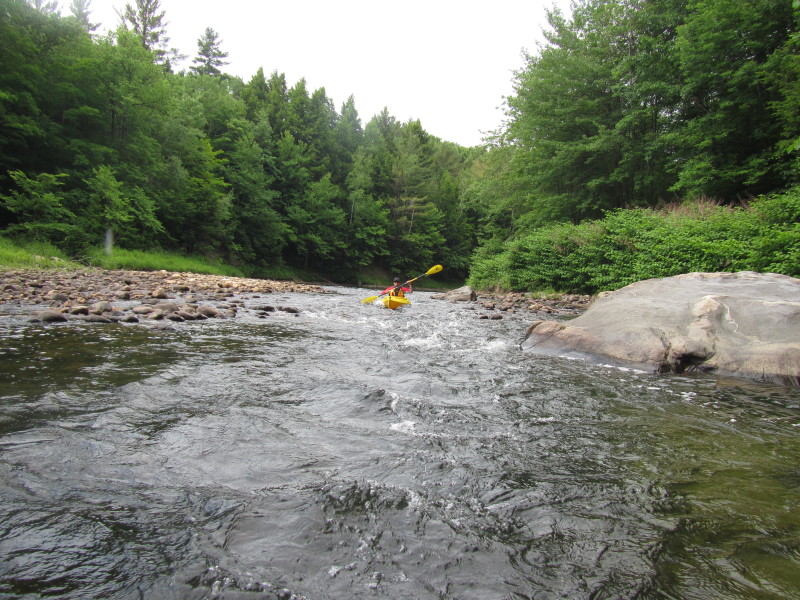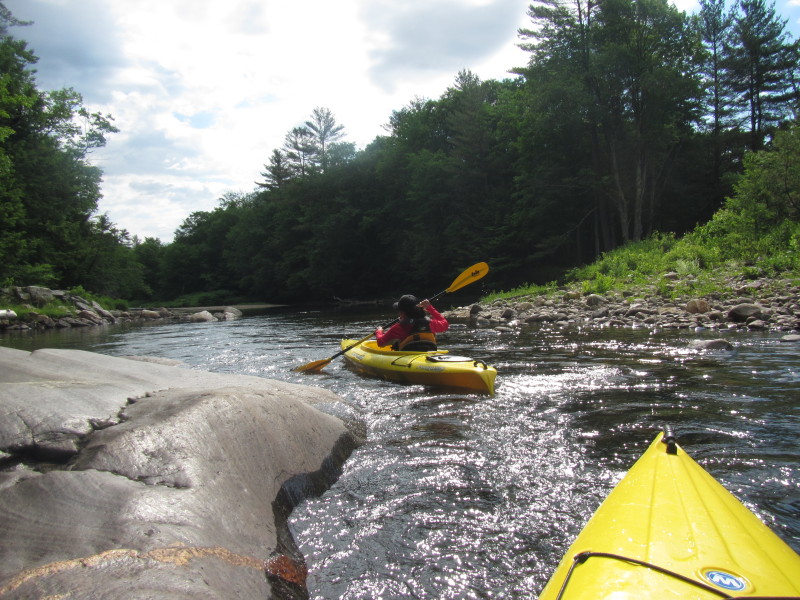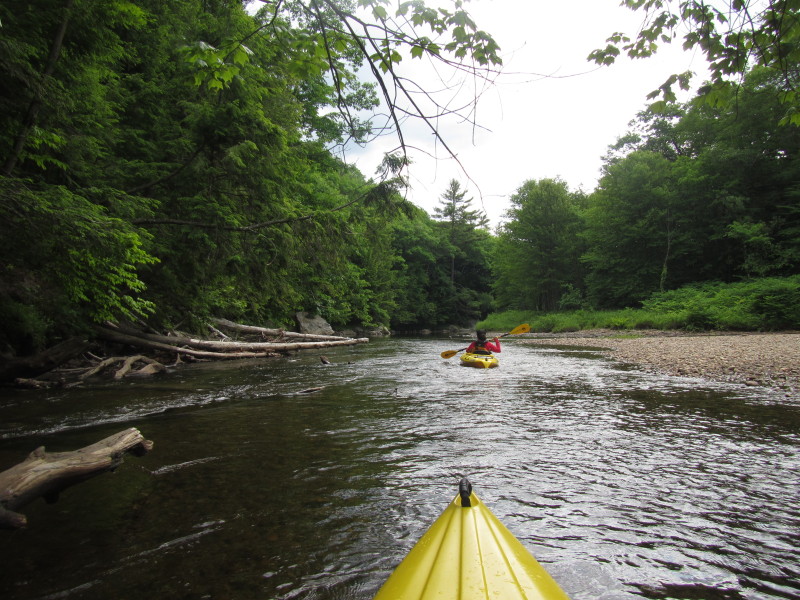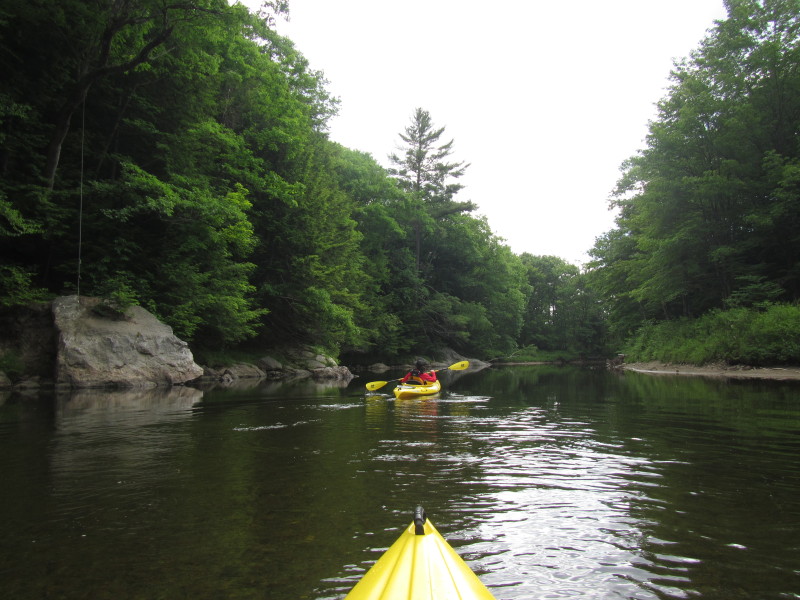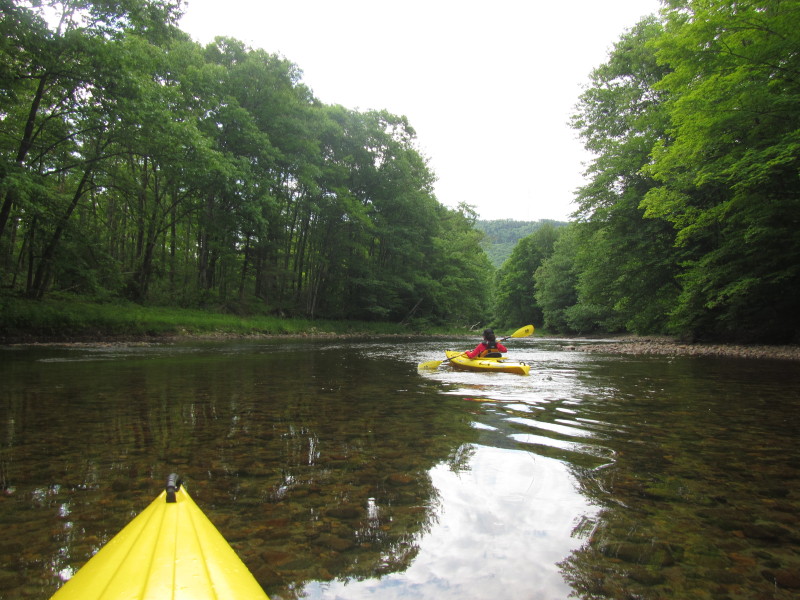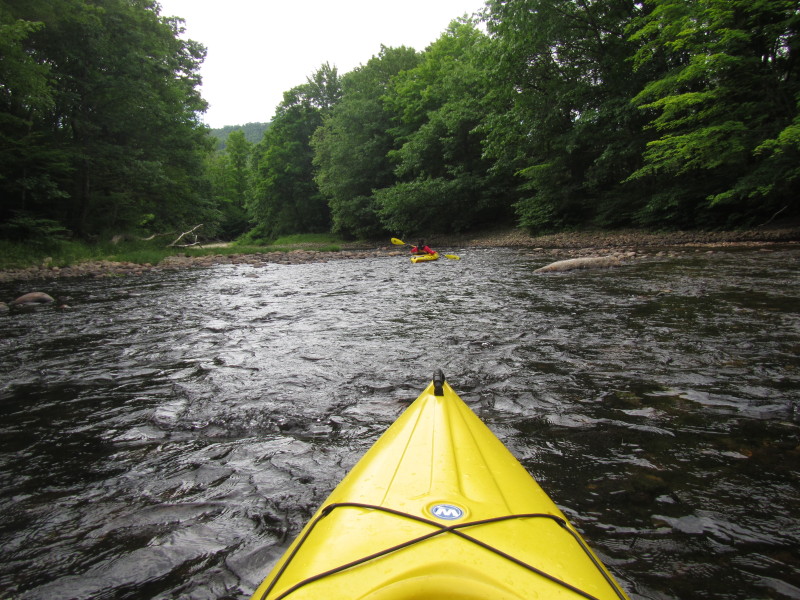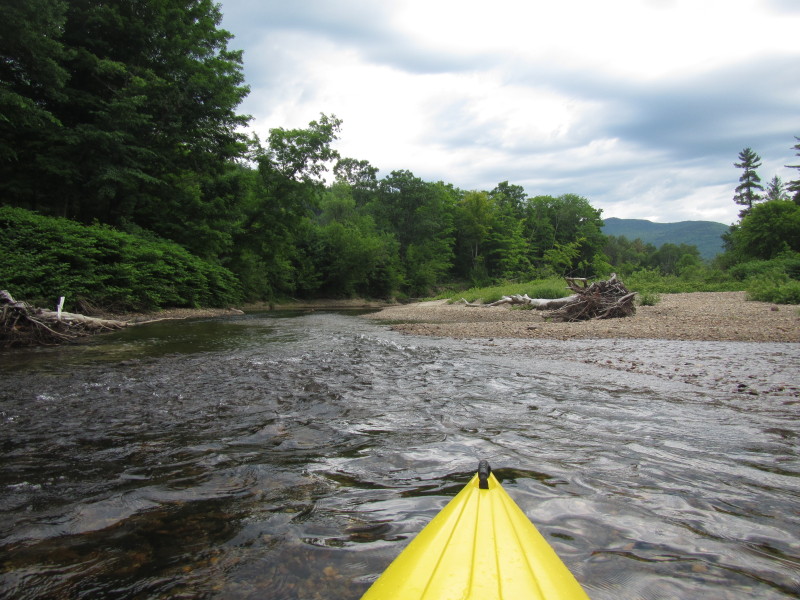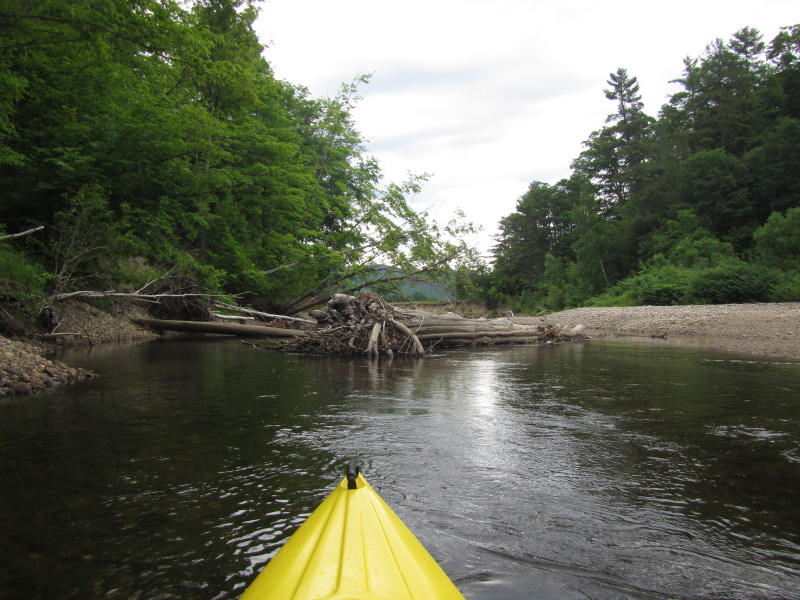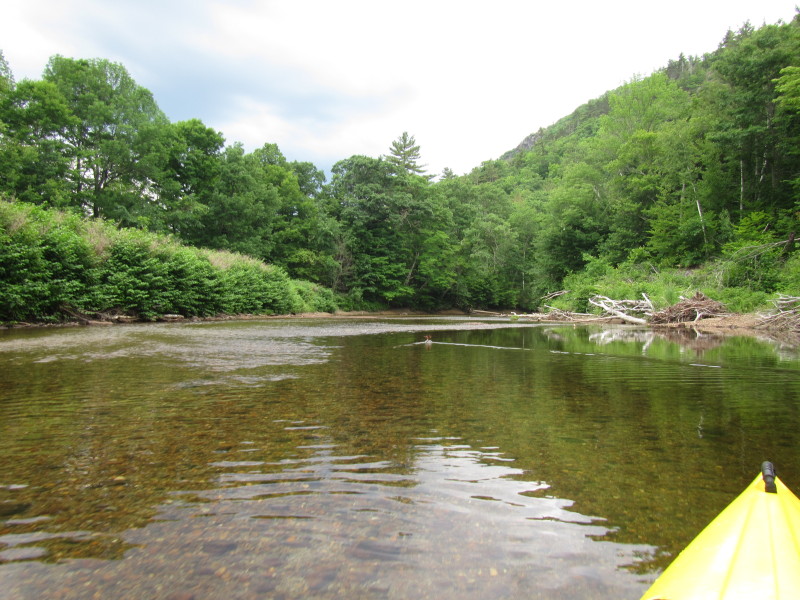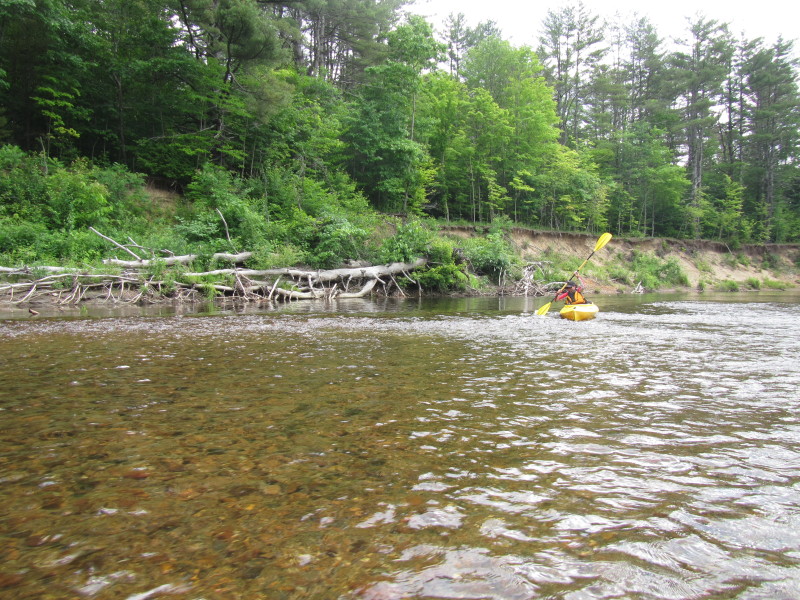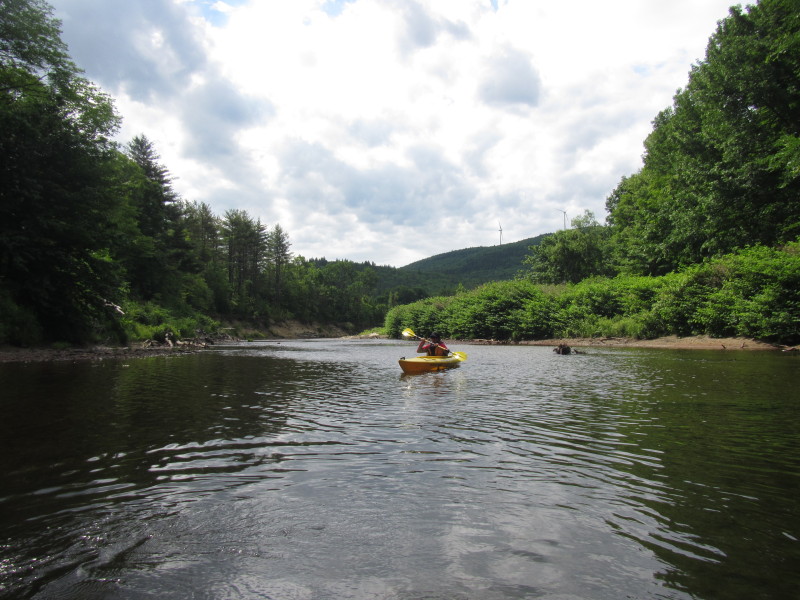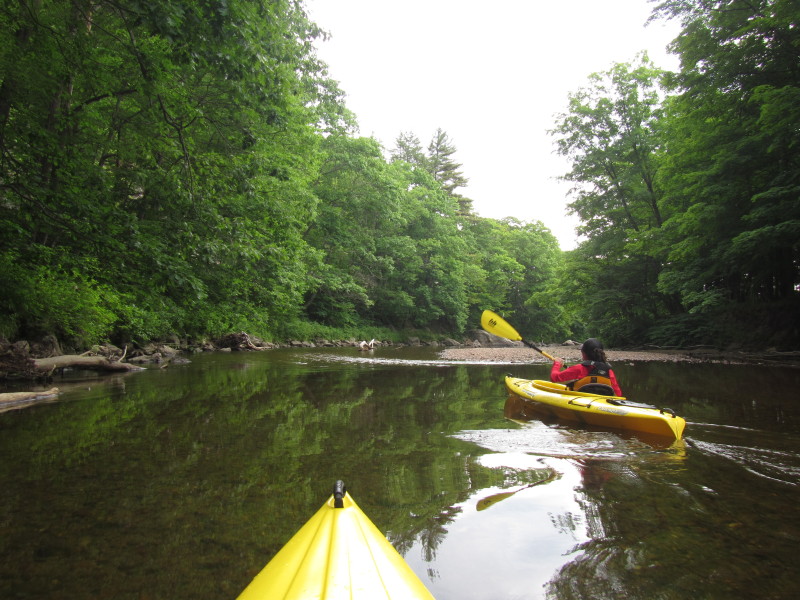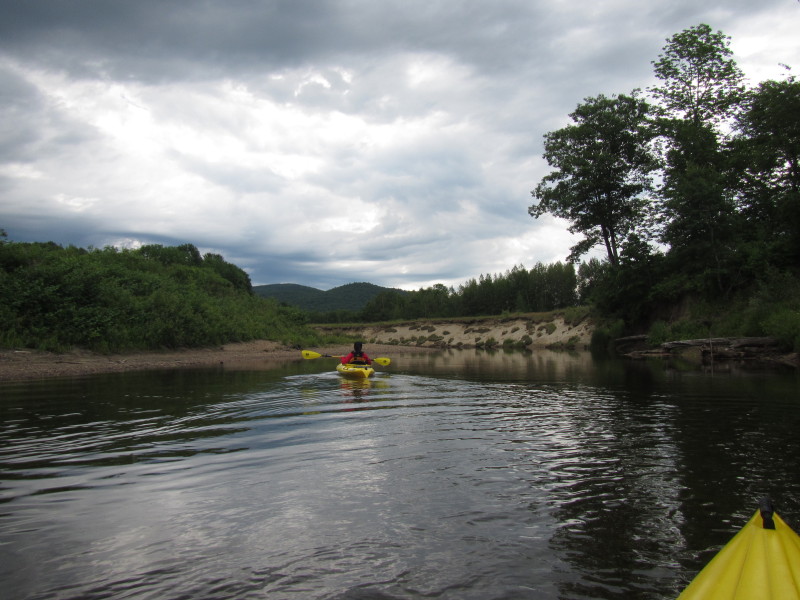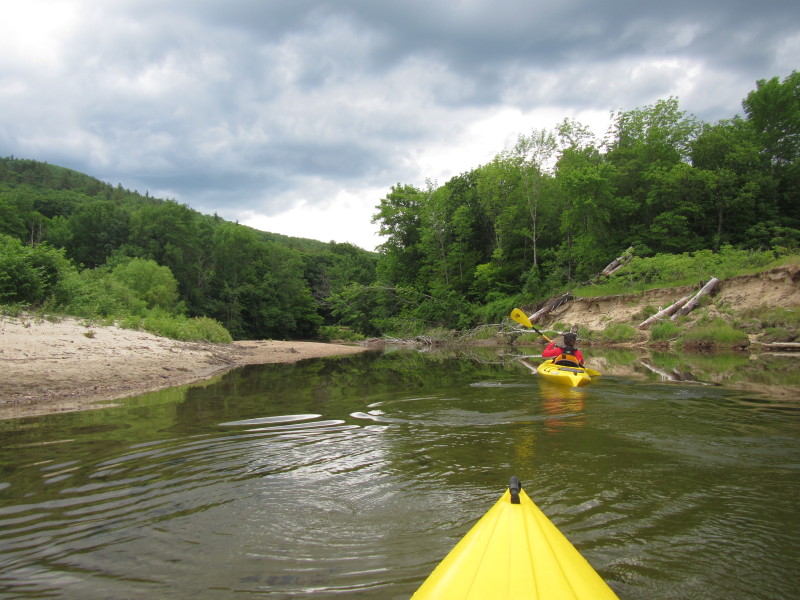 This duck has been leading us the whole journey.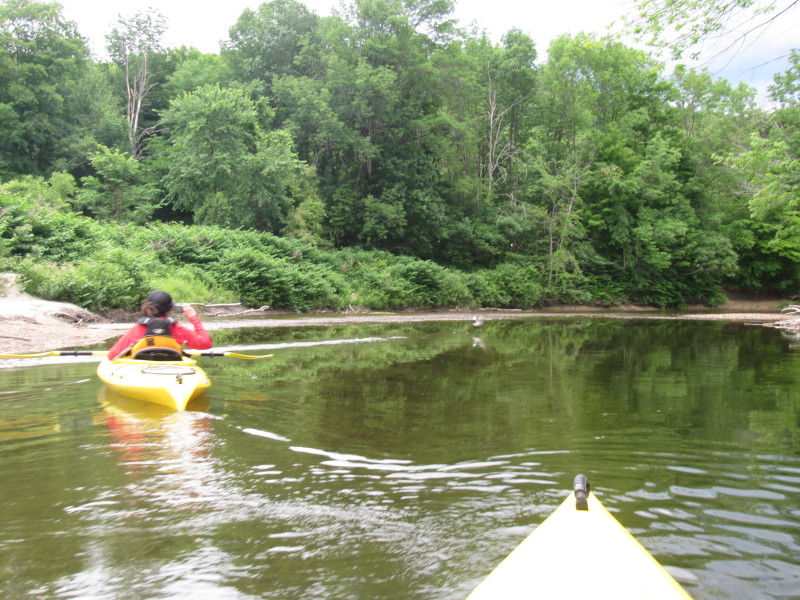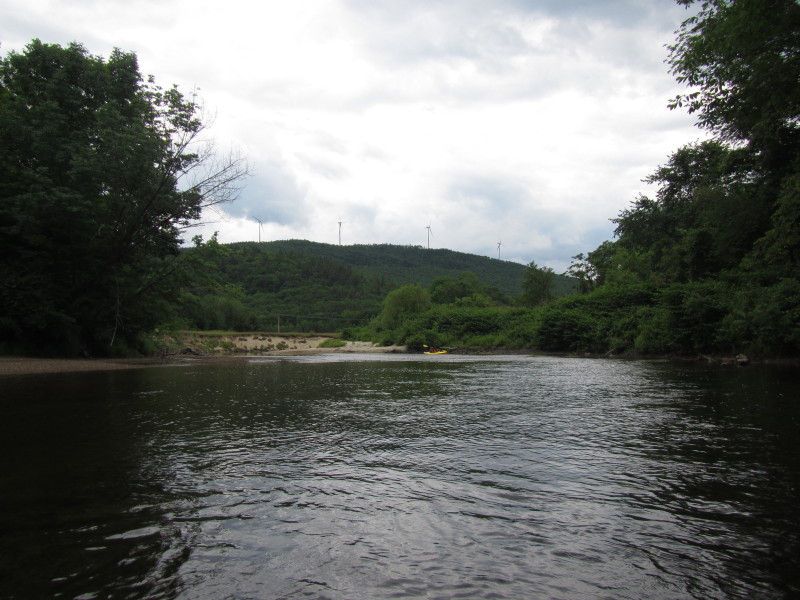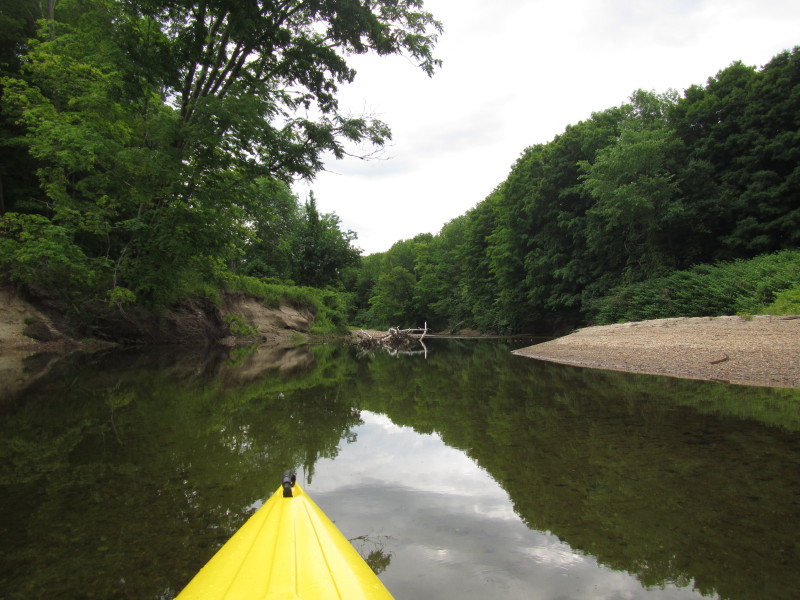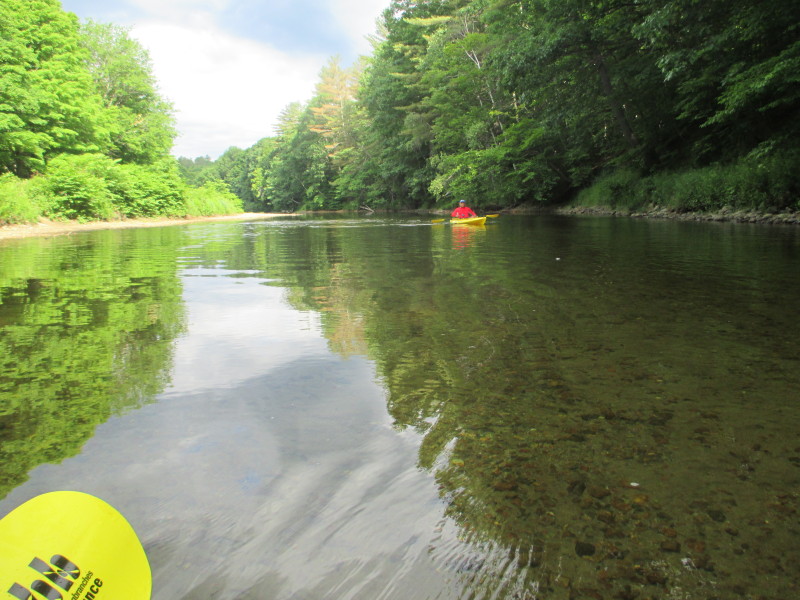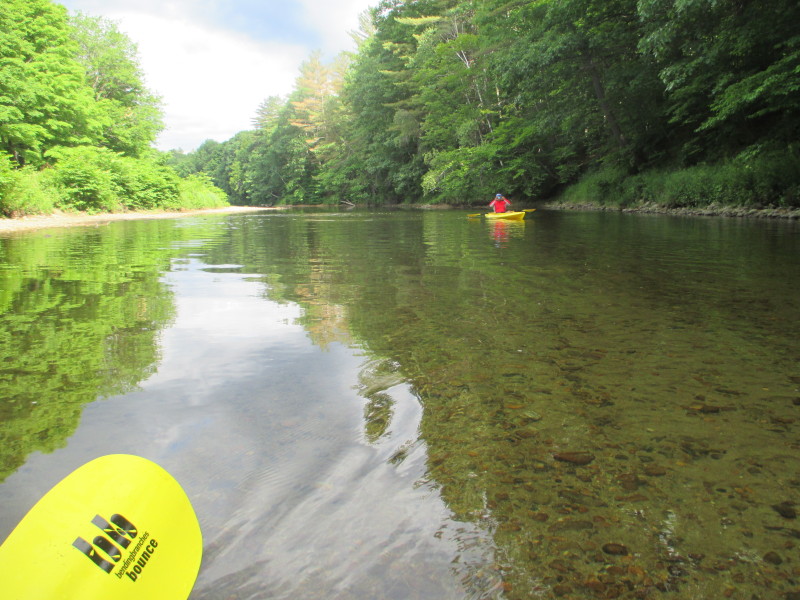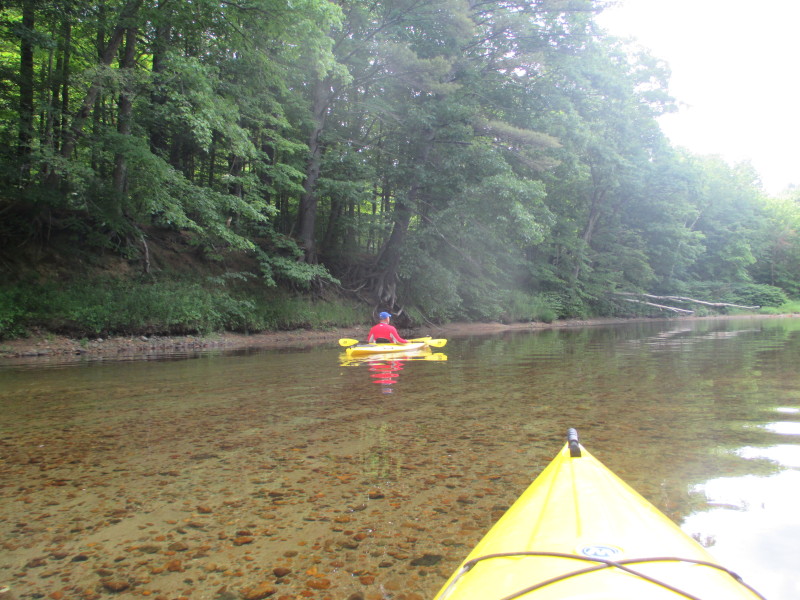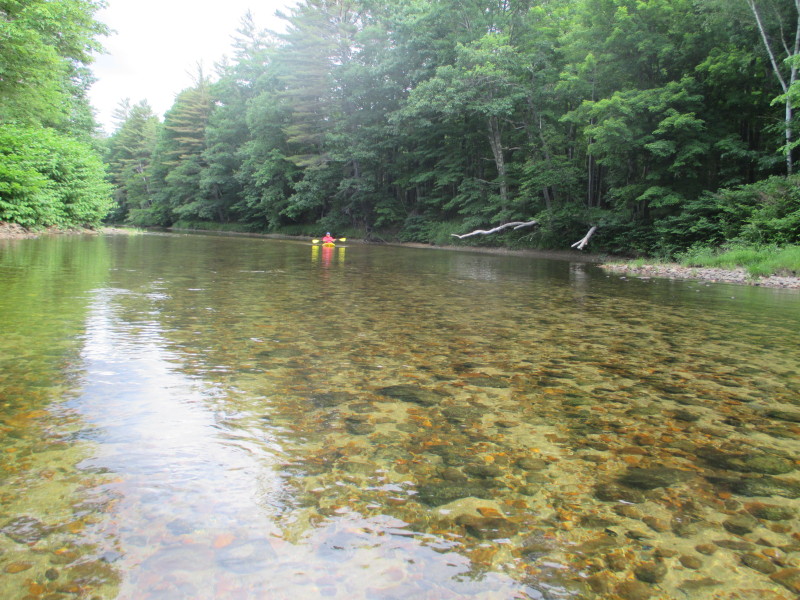 Short portage around this tree.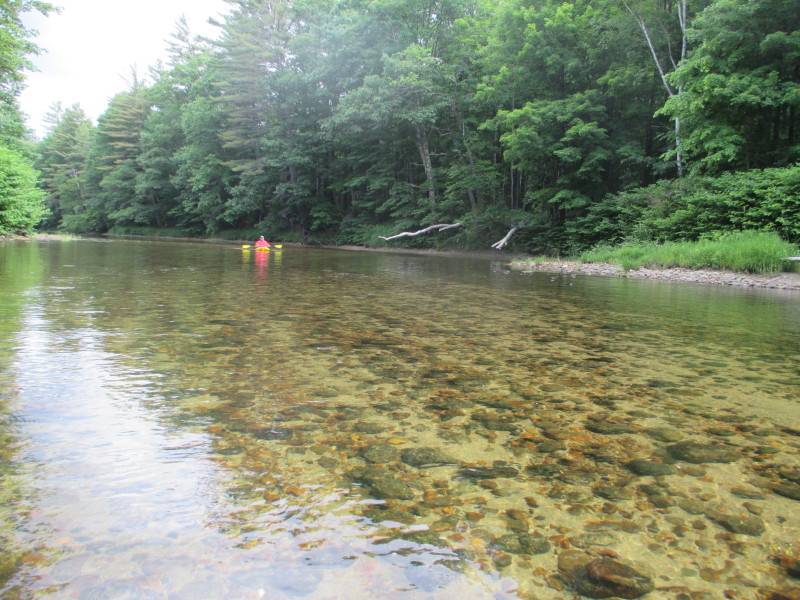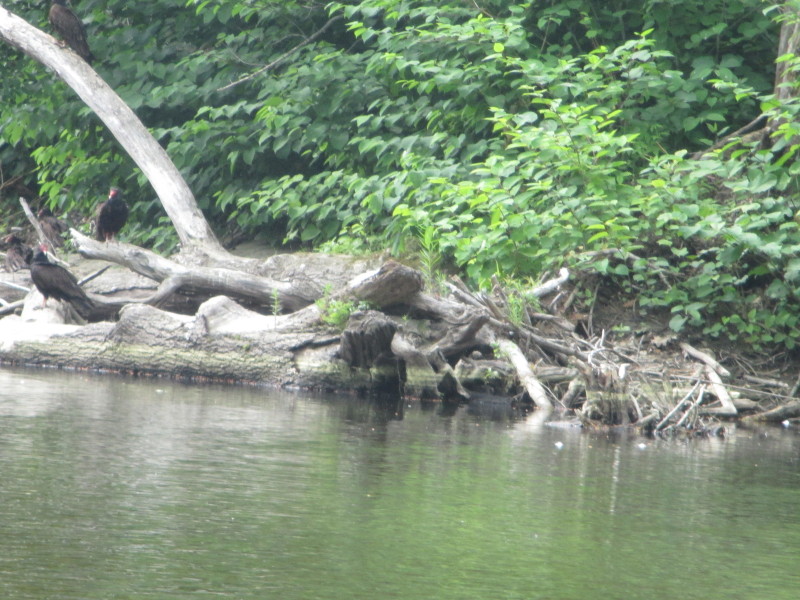 Sand Hill Road bridge in West Rumney NH.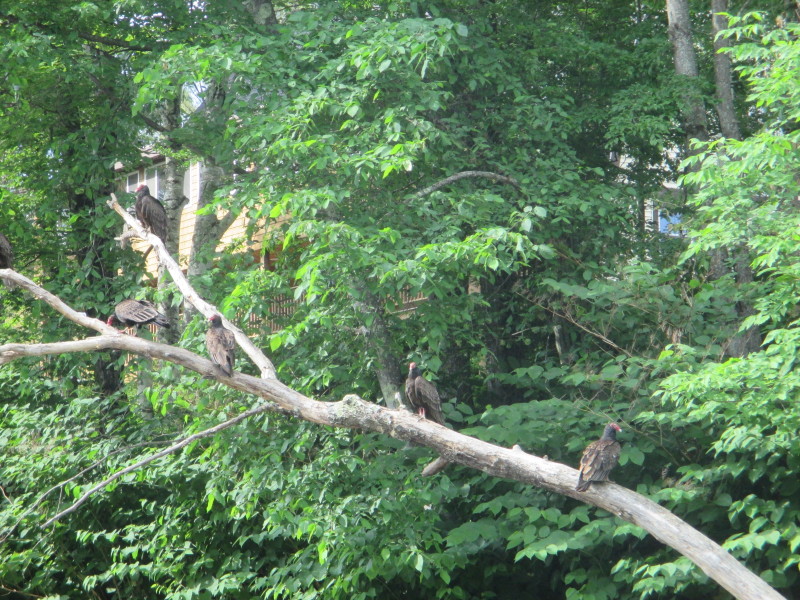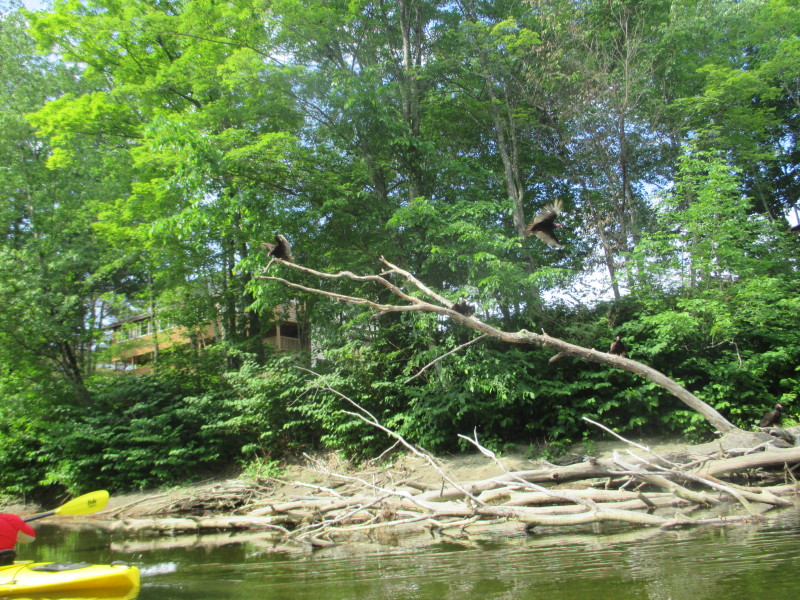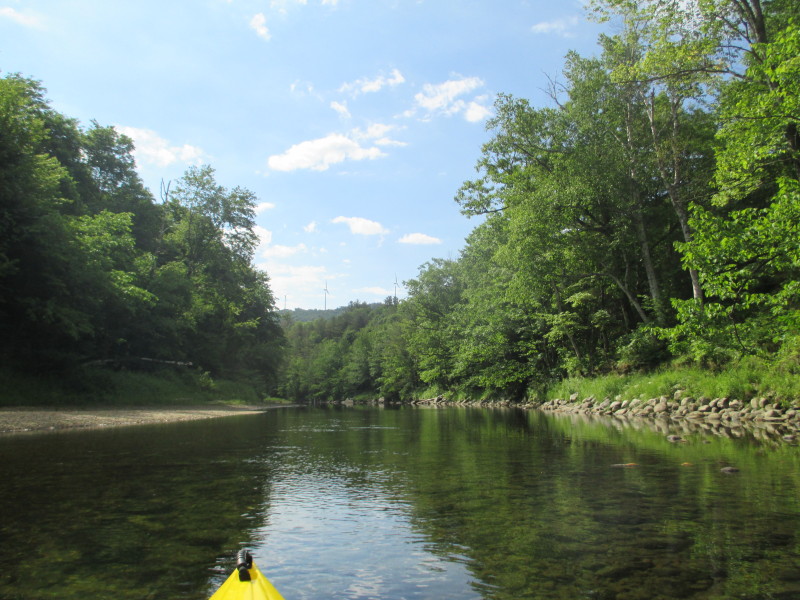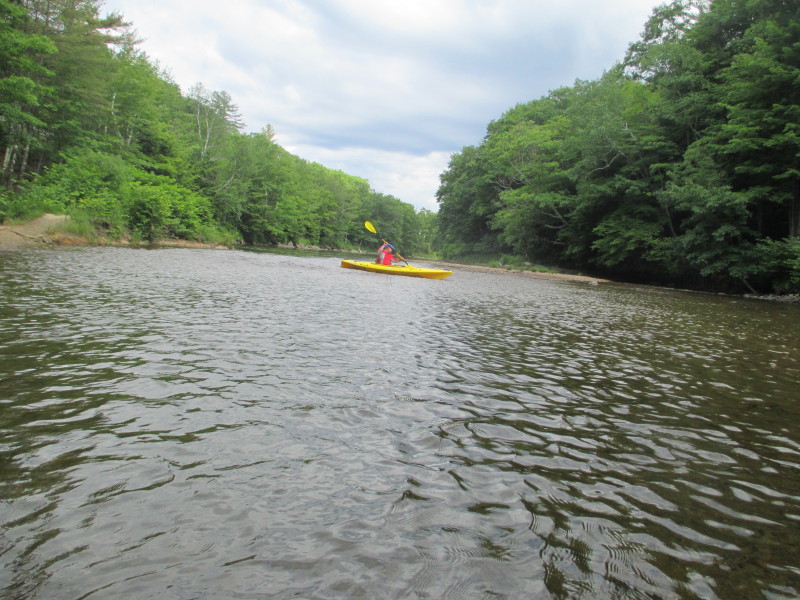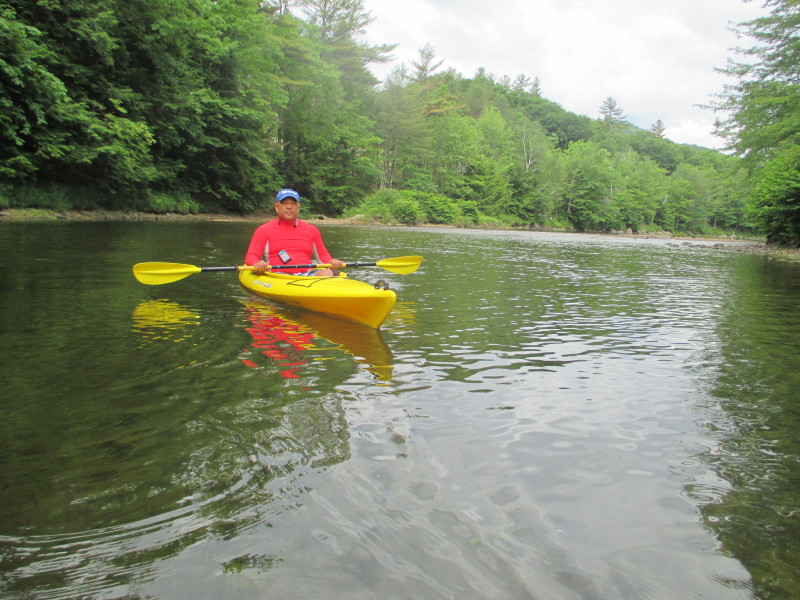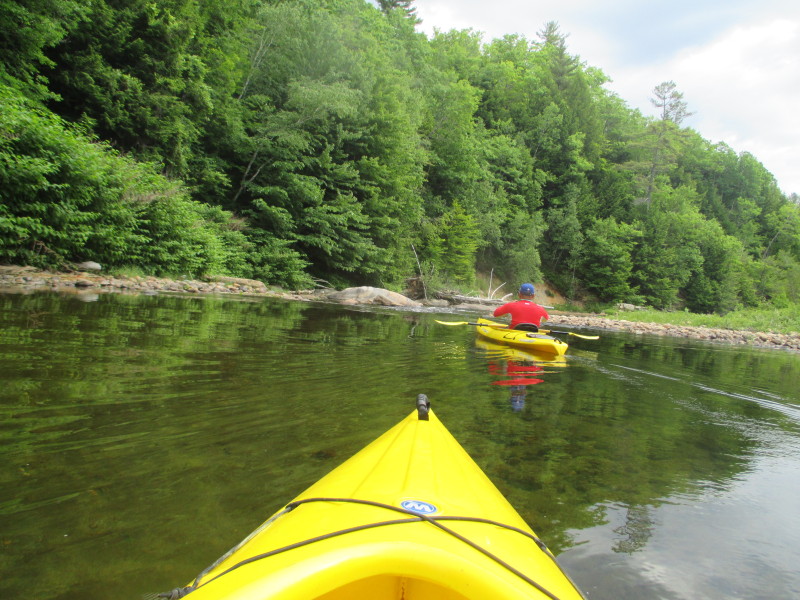 Now it is raining hard.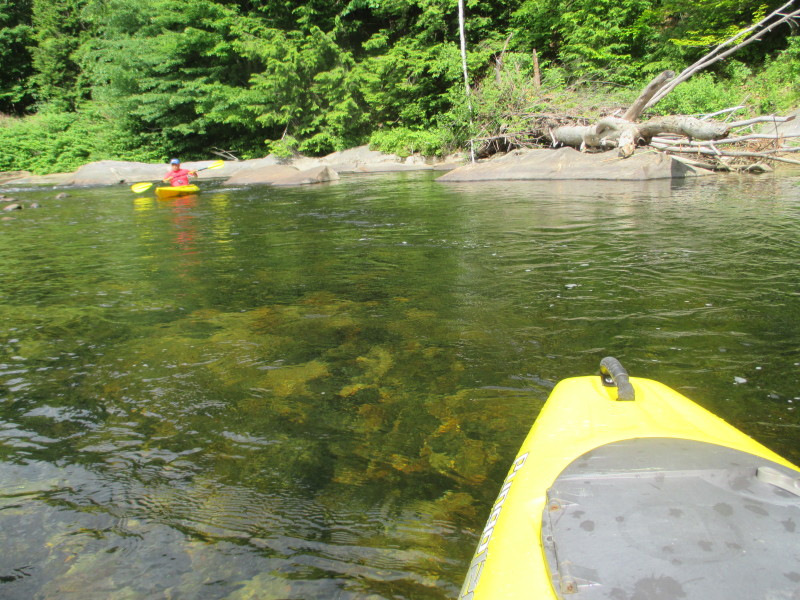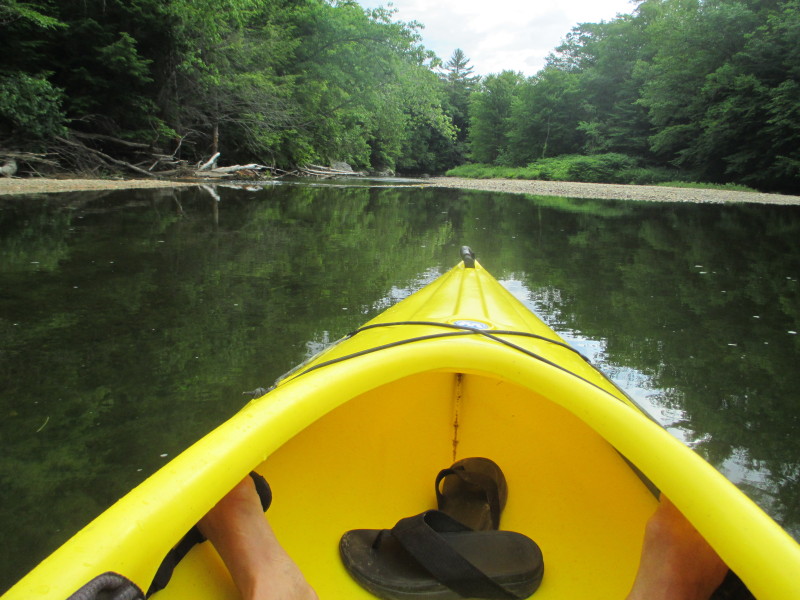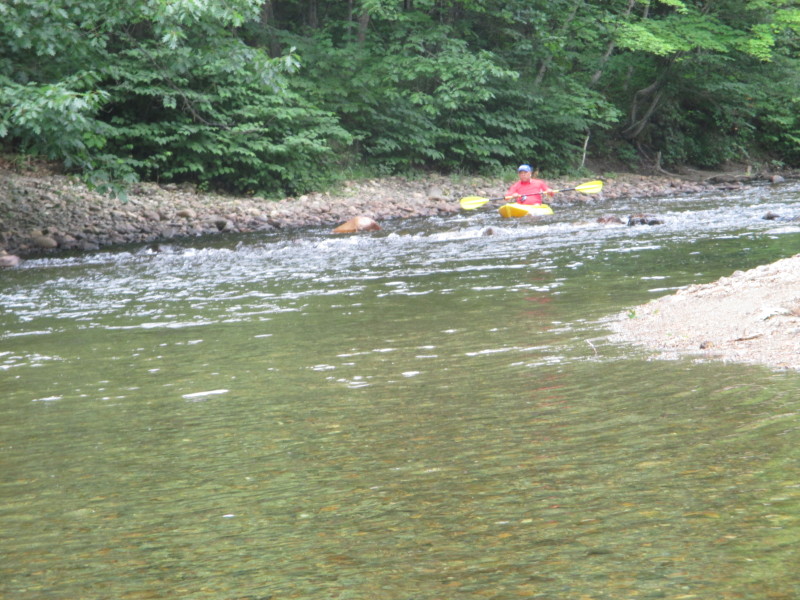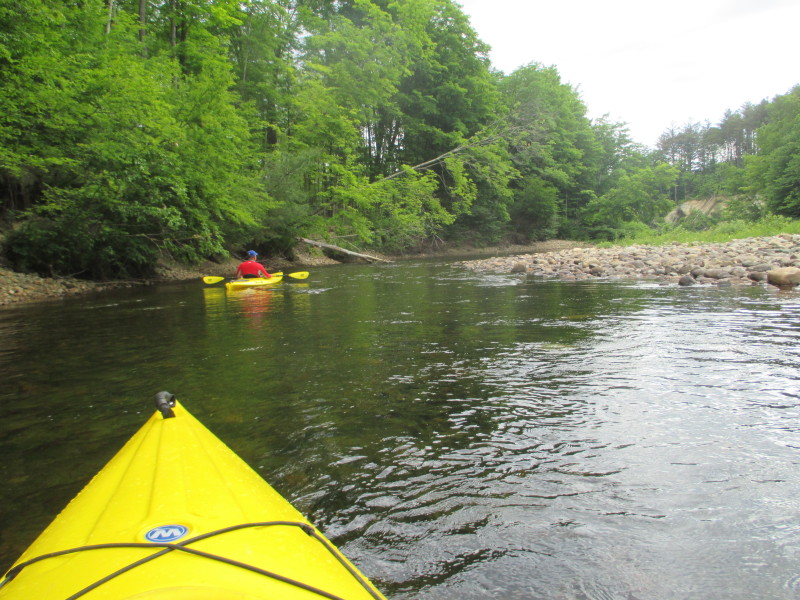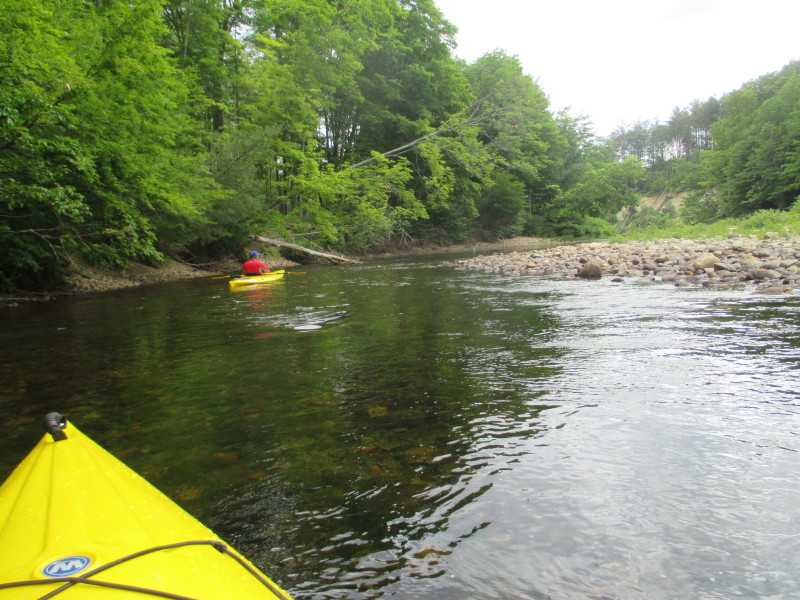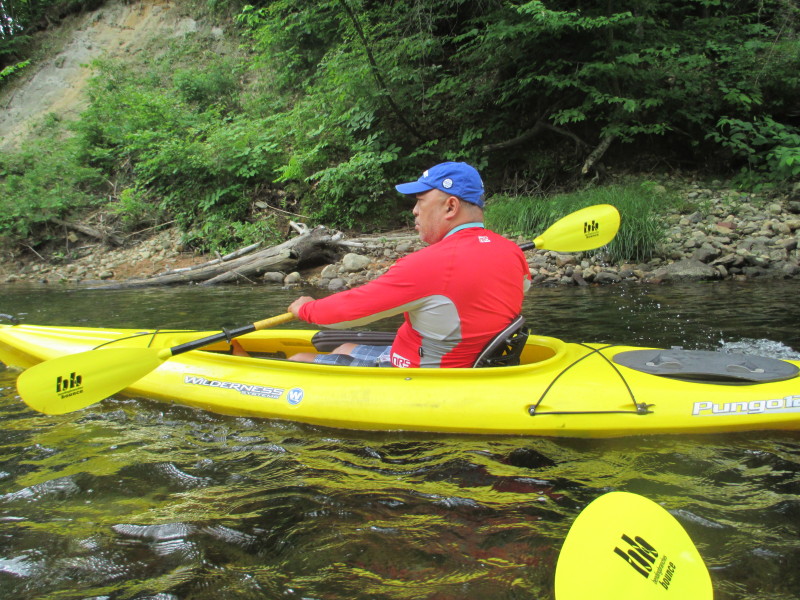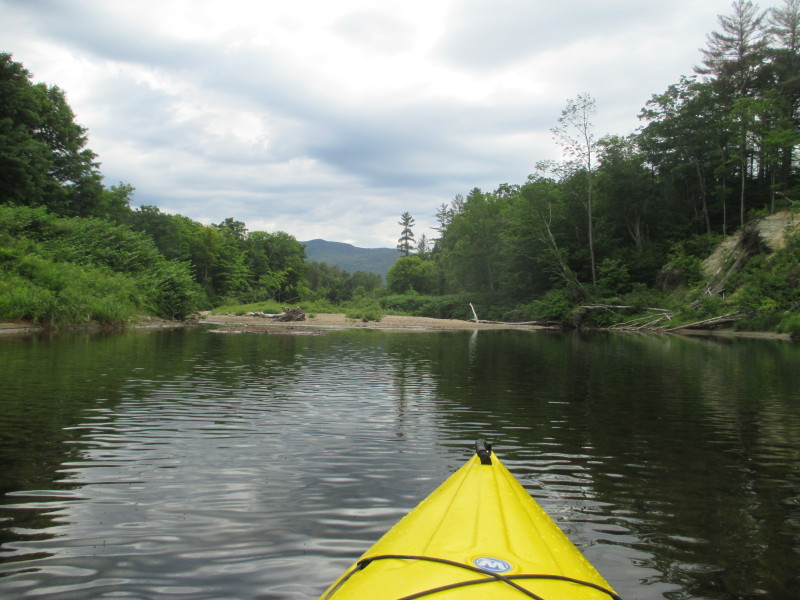 I slowed down on picture taking while it was raining.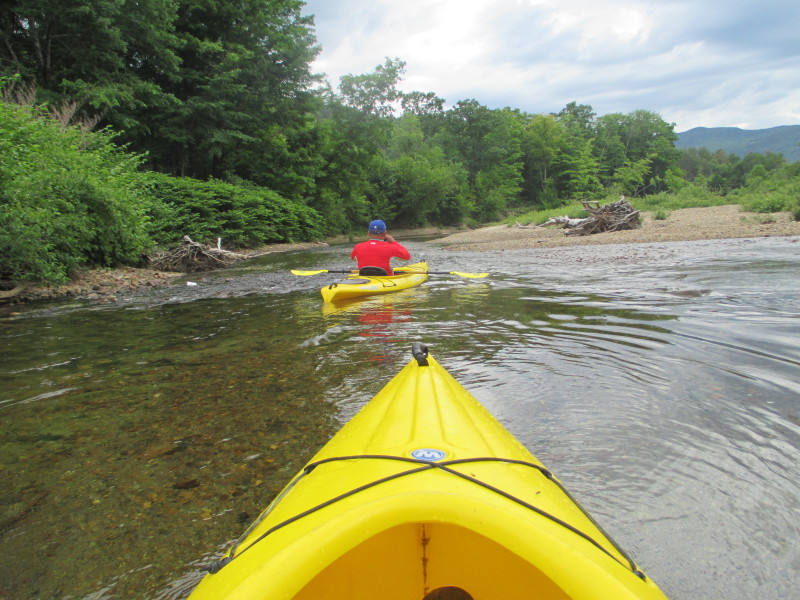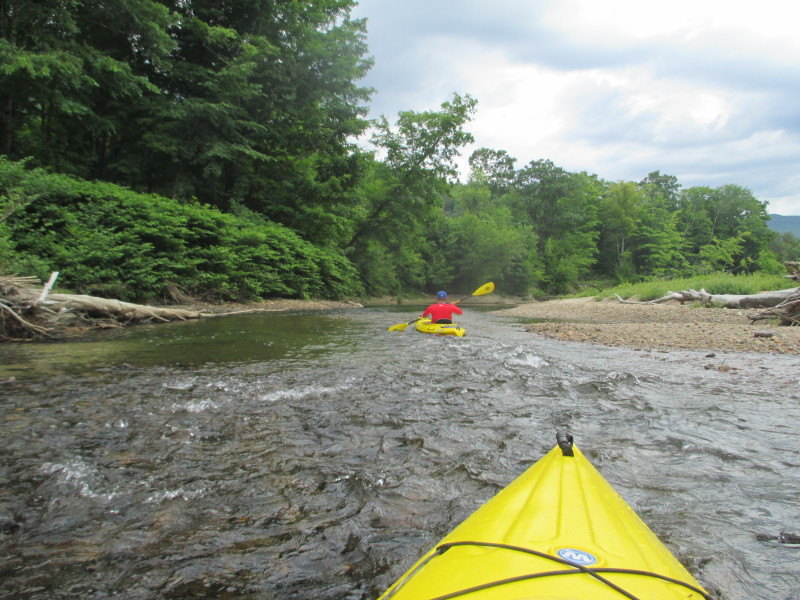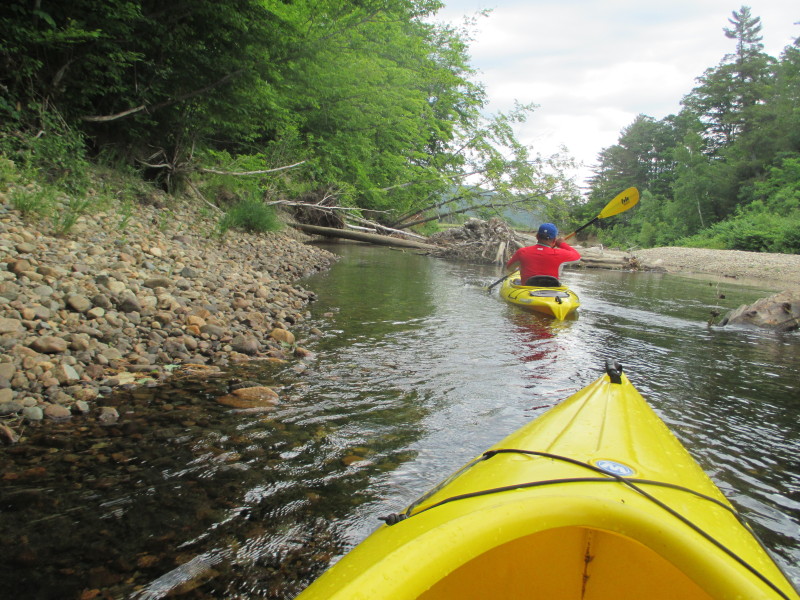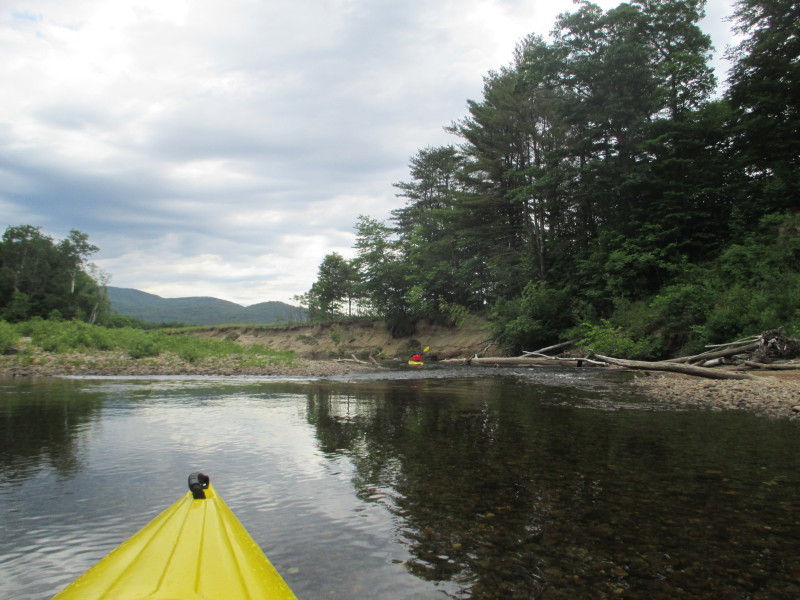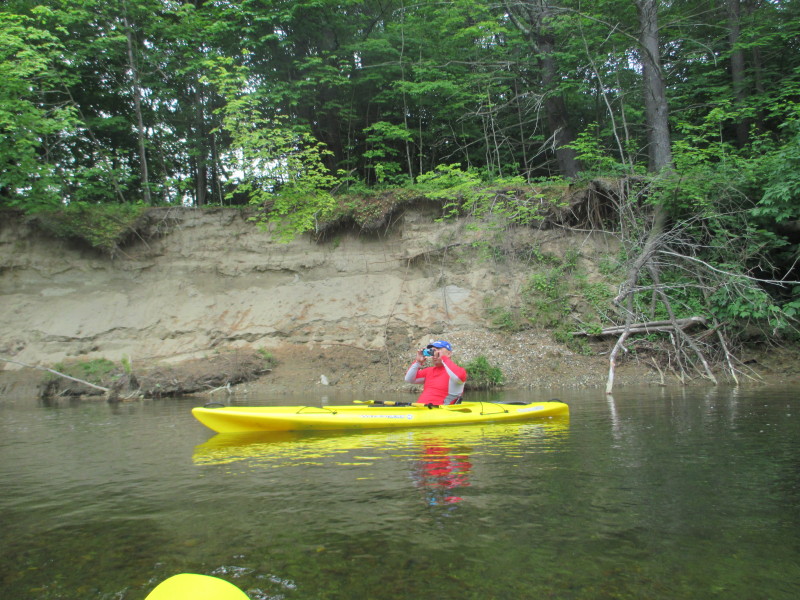 Approaching our takeout at Smith (covered) Bridge.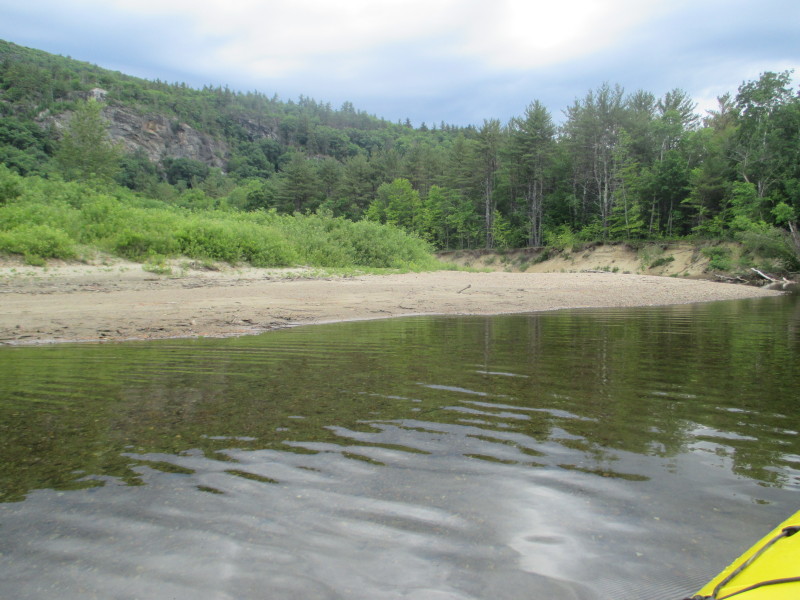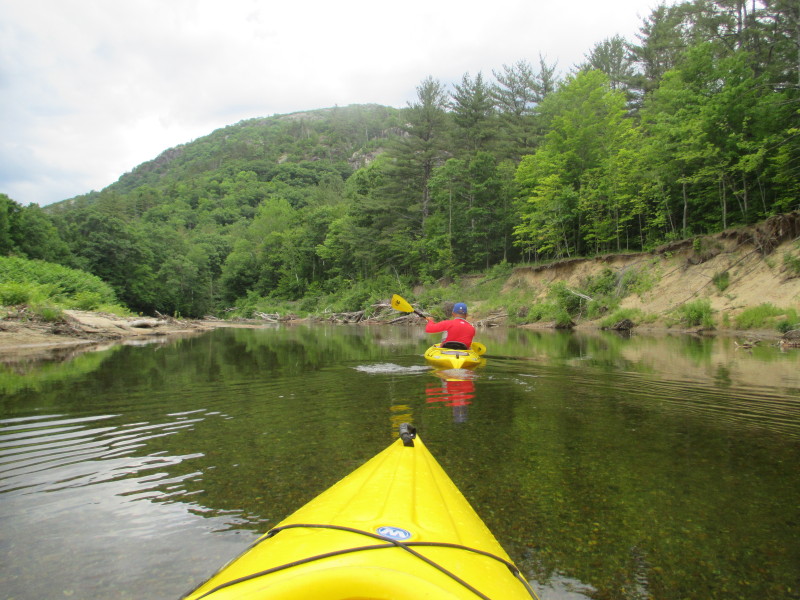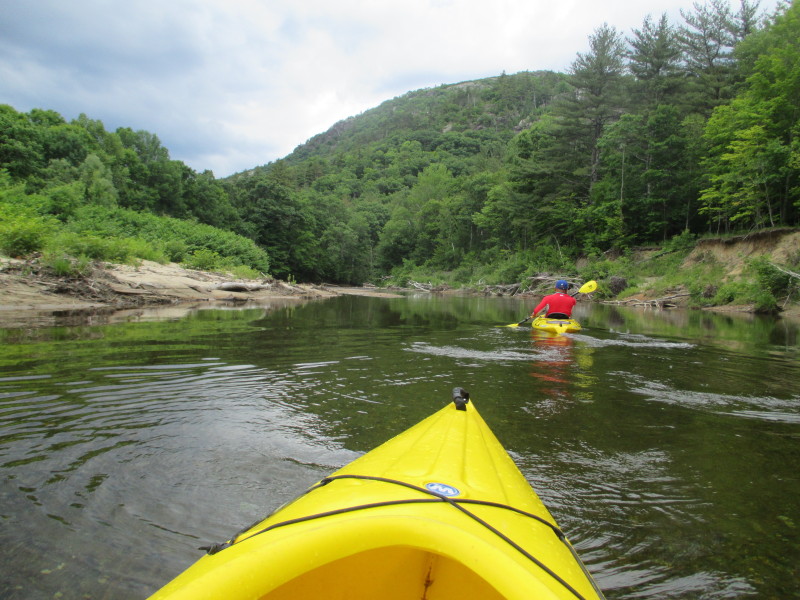 Landed on Baker River under the Smith Bridge in Plymouth NH.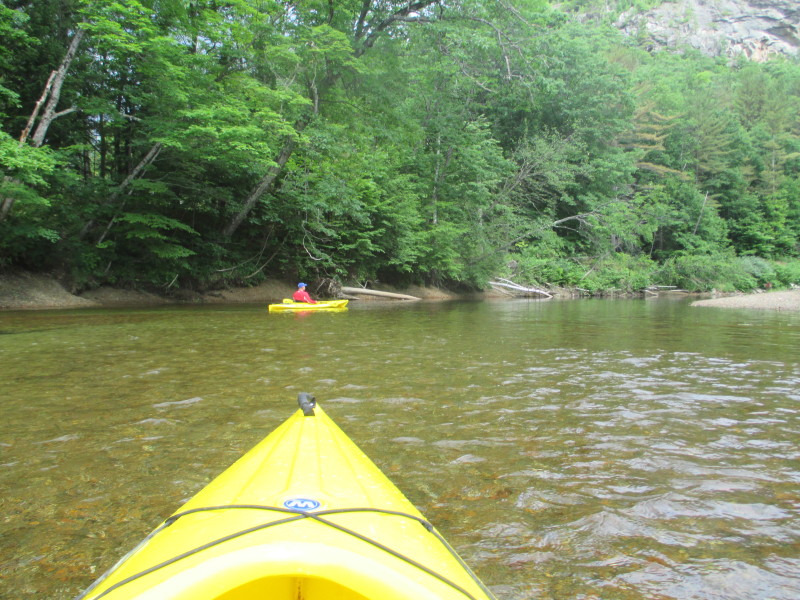 The pictures above and the rest below taken from a previous scouting trip in August 2011.
Sign reads:
Smith Bridge - Name for local farmer Jacob Smith, the first bridge at this site was begun before 1786 and completed with the aid of a lottery authorized in that year. In 1850, contractor Harmon Marcy of Littleton, N.H. built a new bridge at a cost of about $2,700 using a pre-stressed wooden truss patented by Col. Stephen Harriman Long (1784-1864) of Hopkinton, N.H. After an arsonist burned the 143-year-old span in 1993, the state constructed this two-lane bridge. Built with glued-laminated timbers and arches at a cost of $3.3 million and dedicated in 2001, the new span was designed to bear the same loads as interstate highway bridges.





Baker River launch at the covered bridge.



The boat ramp and river access below the bridge.



Smith Millenium Covered Bridge in Plymouth HH



This bridge is impressive up close.



The river access can fit 10+ cars.